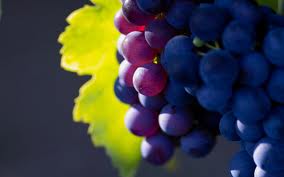 ---
Wine Tasting
Saturday March 2, 2013
1:00 - 5:00 PM

We will be tasting reds and whites from France, Italy, Chile, Australia and California. Stop on by!!!!!!

---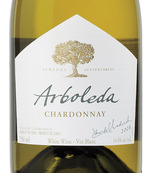 Arboleda Chardonnay

Due to its delicate vinification process this pale yellow Chardonnay offers layer upon layer of intense aromas such as fresh fruit, citrus, and floral notes framed by fine herbal notes. Oak fermentation and aging contribute aromas of toast, toffee and hazelnut, complemented by the wine's complex and elegant aromatic profile. Big-bodied and fat on the palate, with enough acidity to lend freshness, enhance its fruity flavors, and promise plenty of cellaring potential.
Regularly $16.99 Tasting Special: $13.99
---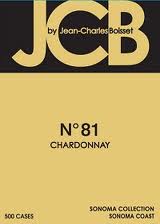 Jean Charles Boisset Chardonnay

For Jean-Charles Boisset, the lemony/tropical aromas of this chardonnay are especially alluring, calling the taster back over and over again. The plush, crème-brulée-like texture is rich, yet the wine has an elegance that makes it
quite EPHEMERAL. Finally, the long, ripe finish is delicious.
Regularly $29.99 Tasting Special: $24.99
---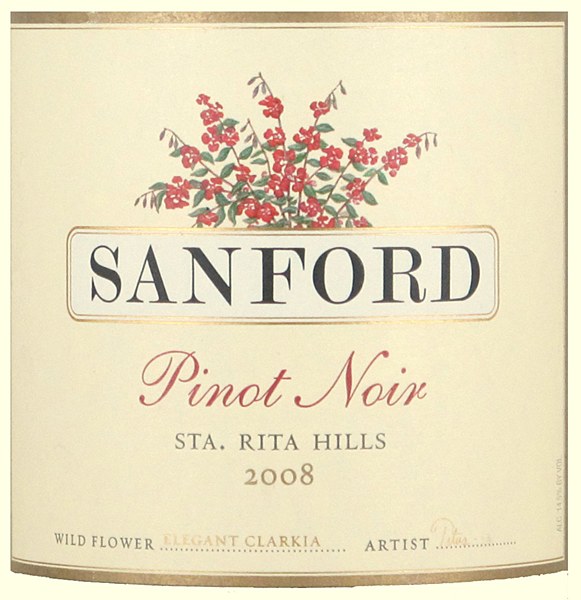 Sanford Pinot Noir
The wine is brilliant red in color and is bursting with raspberry, cranberry, pepper and sage on the nose. The palate delivers silky berry flavors framed nicely by bright acidity and supple tannins. The wine was allowed to age in French Oak barrels (30% new oak) for 10 months where it gained concentration and picked up hints of vanilla and cinnamon.
Regularly $39.99 Tasting Special: $33.99
---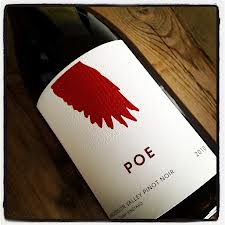 Poe Anderson Valley
Pinot Noir

It is medium bodied and elegant, yet fully flavored with enticing notes of pomegranate, sweet rhubarb, orange blossom, Bing cherries, orange pekoe tea and minerality. These flavors permeate from the front palate through the mouth and linger on the back palate creating a truly unique expression of cool climate Pinot Noir.
Regularly:$49.99 Tasting Special: $42.99

---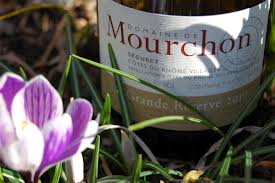 Domaine Mourchon

Cotes du Rhone

The winery at Domaine du Mourchon is state of the art. Owned by Walter Mckinlay, his wines have gained recognition world wide. This is his top cuvee from the high quality Southern Rhone village of Seguret and is a spectacular example. It boasts a stunning bouquet of kirsch, blueberries, blackberries, incense and spice box. Full-bodied and rich, this is a fabulous example of what can be achieved in the outlying Cotes du Rhone-Villages appellations.
Regularly:$19.99 Tasting Special:$16.99
---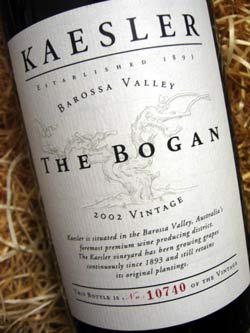 Kaesler "The Bogan" Shiraz

Nose is generous, with baked plums, blueberry and cola. The oak shows quite spicy with a bit of mocha and chocolate on the back palate. Dark and inky, big but not gigantic, bursting with plum, cherry and white pepper flavors, hinting at cream as the spices kick in on the round, generous finish.
Regularly $44.99 Tasting Special: $37.99
---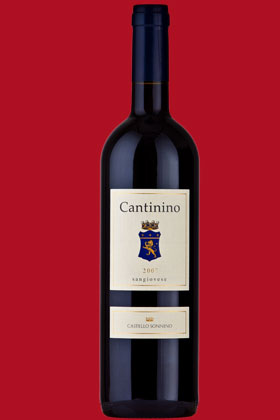 Cantinino Toscana Sangiovese
Smell of cherry, vanilla and perhaps smoke. The tannins are high and slightly rough. The taste is plum and cherry, meaty with minimal acidity, full body, and long finish.
Regularly $29.99 Tasting Special: $24.99
---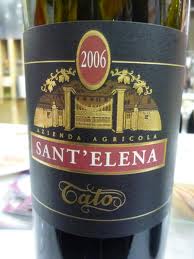 Sant'Elena Tato Rosso

Intense ruby color with exuberant perfumes of fruit, wood and blackberry. Also presenting underlying aromas of licorice and light tones of coffee. Warm and long in the mouth with winding and softly balanced tannins.
Regularly $32.99 Tasting Special: $27.99
---

---
Young's Express Free Delivery!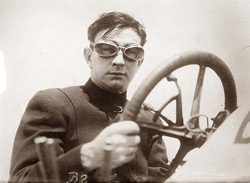 Young's Express is fast and it's easy!
Shop Young's online and we'll pack up your order and deliver it right to your door
for Free!
If you haven't ordered online for free local delivery before, we'll also take $5 off your first Young's Express delivery order!
Order minimum is $50 before tax.

---
About the Saturday Wine Tastings
The weekly Saturday wine tastings are fun, free, and a terrific way to learn about new wines that you "try before you buy"!
The tastings are from 1 - 5 pm in the Wine Room and all tasting wines are discounted 15%.