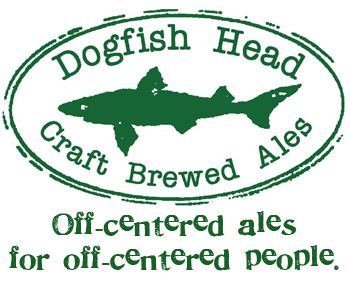 Happy almost-Holidays and thanks for subscribing to the Dogfish Head e-letter. Sorry it's been a while since I've sent one out... I have not forgotten about you, just been overwhelmed (you know how it is)!
Lots of fun stuff to tell you about this month including November beer releases, the big article in The New Yorker, and even something a little special to get you started on your holiday shopping. Let's get right to it!
---
Dogfish Head featured in The New Yorker's Food Issue
What a week it's been! The New Yorker's annual Food Issue hit the stands this week with a great article about craft beer (featuring Dogfish Head!) - and we couldn't be happier. We had so much fun working with writer Burkhard Bilger over the past few months. We also have a lot of new newsletter subscribers to welcome because of the article - so, welcome! If you have not gotten your hands on a copy yet, click below (and grab a beer first, because it's a long one!) to read.
Click here for more about the article and a link to read it!
---
A Flurry Of November Beer Releases
We have a handful of beers coming at you this month... beyond our main year-round beers, we have a Seasonal release and some Occasional Rarities. We also have a new Brewpub Exclusive beer on tap at our Rehoboth Beach, DE brewpub (which won't last long, so come visit soon!).
---
Monthly Beer Dinners At Dogfish Head Brewings & Eats
Our monthly beer dinner series at our brewpub continues this coming Sunday (we have a few tickets left, join Sam & I there) and every month until Spring. These are intimate nights in our private, upstairs dining room with the best food paired with Dogfish Head beers and spirits (including some hard-to-find and vintage beers). Check out our complete calendar and reserve your seats now! We also have posted information about our annual New Year's Eve beer dinner - usher in 2009 with us!
---
Economy Got You Down?
Well, that's no reason to stay home every night! At our brewpub we've expanded our off-season Cheap Eats Nights to include Prime Rib Mondays and Fish & Chips Wednesdays (in addition to our popular $6 Burger Nights on Tuesdays and $6 Woodgrilled Pizza Night on Thursdays). Where else can you get a great dinners starting at just $6??
---
Limited Edition Screenprints Release - 20 Available Online
Just in time for the holiday season (of course, you should get yourself a holiday gift!), we are announcing the release of our first-ever limited edition Seasonal Screenprint! Starting with the release of the 2008 Chicory Stout, we will be releasing a series of framed and signed original screenprints by Ali Selders with each of our Seasonal Beer releases (Chicory, Aprihop, Festina Peche and Punkin Ale). We have 20 to sell online and just a few more at the brewery. Once these originals are gone, they are gone!
---
Come Work With Us - Now Hiring!
The economy may be down, but we still have to make beer (how else will we drown our sorrows?)! So we need... you! More Job Postings have been added at www.dogfish.com. We're looking for an in-house Graphic Designer, a Dogfish Sales Rep, HR help, brewers and more! Send us your stuff or share the news with off-centered folks you think may want to join us.
---
That's what I have to share with you today.

We truly wish each and every one of you a wonderful Thanksgiving! We'll be sharing Midas Touch, Punkin Ale, Raison E'tre and Chicory Stout at our holiday meal - we hope you find some fantastic craft beers to enjoy at yours.

Until next month... Cheers,

Mariah Calagione
Dogfish Head Craft Brewery
Dogfish Head Brewings & Eats