EXTENDED SEASON!
Because of the 6-week delay to our opening. We are going to extend our season untill the end of April. We were scheduled to close the 8th but will now be open till the 30th of April.

We are reducing rates as well for this late season in hopes of inspiring you to get back up here.

For new bookings from March 19 - April 30, we are offing $350 seats and $3500 private cats. But, if you are a returning guest who has visited us this year or was bumped due to the lack of early season snow, we will give you an additional break - $300 seats and $3000 private cats.

Please consider visiting and re-visiting Steamboat Powdercats this coming late March or April. We've never stayed open this late and are banking on there being storms this time of year.

See you then!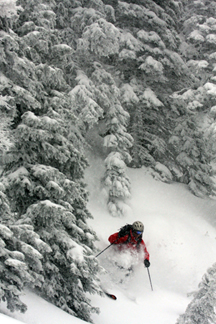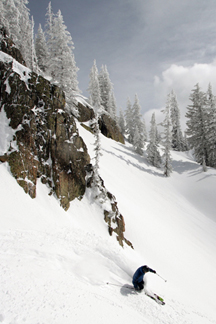 2012 State of the Powder Address
Greetings Powderhound,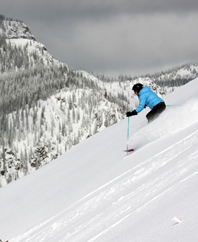 This year, more than ever, you are probably wondering what conditions are like up on Buffalo Pass. Until recently, most of the winter storms have missed the Northwestern part of the State. Upslope storms along with a ridge of high pressure kept us sunny and warm from December to mid-Janurary and were hammering Denver, Boulder and the South San Juans.

But things have recently changed!





Weather patterns have now shifted and we have been in a winter storm cycle since last Wednesday night. On Buff, we've received 30+ inches of new snow since the faucet was turned on. We currently have a 64" base at our cabin. Boy it's nice to finally get on track.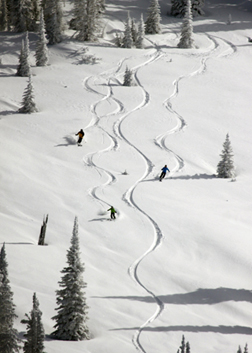 If you've been watching our blog or Facebook updates, Beuford's images tell the story of this new snow. All of us here at Steamboat Powdercats are really pleased that Mother Nature has finally graced us with her presence once again. Words cannot tell you how pleased we are.

The short and long term forecasts are showing a continued trend. We know how reliable these are this season but have faith that it will snow again are are really holding onto the hope that March and April will be the new December and Janurary for us. Because of this we are staying open late into April and offering reduced rates.

Thank you all for your continued efforts to make Steamboat Powdercats your choice for powder skiing and riding. Please review the side bar information regarding our late March and April extended season reduced rates.

See you soon!

Keeping it fresh,

Your Friends at Steamboat Powdercats