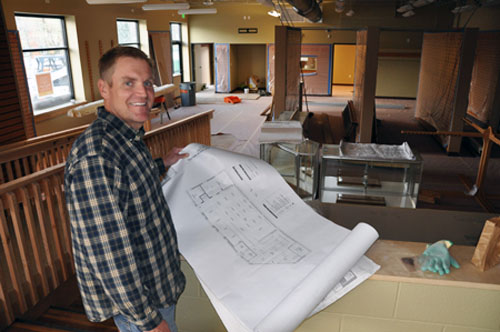 Hello all:
As many of you are aware, the staff of FRA has been hard at work preparing for a major move for the business. In June of 2010 we purchased a building at 2344 Pearl St. that had been operating as a transmission shop since the 1950s. Needless to say I went through a few scrub brushes getting the transmission fluid off the floor. We have completely redone the space and converted it to a beautiful new home for Front Range Anglers.

Moving day is set for November 21st. We will be closed November 21-25 and re-opening at the new location on Friday November 26th. The website will be closed to internet orders for those same days so that we can efficiently move our products, and will be reopen for business on Friday, November 26th as well.
It is always a risk for a business to move but I feel that this is a more convenient location for most of our clientele, as well as a more functional space. It is our hope that we can make the extra 10 minutes it takes to get to mid-town Boulder worth the time for those of you traveling from the south. For our internet customers, you can look for more of the same excellent service that you have come to expect from us!
Hope to see you on Pearl Street in about a week and a half!
Yours,
Bill
---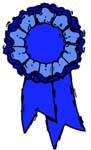 Click here for the Front Range Anglers quiz - Win a $20 Gift Certificate!
Fish Tales :: Shop News :: Hook-Ups :: Pro Corner :: Anglers That Care :: The Deep End :: Downstream
Customer Pictures Front Range Anglers customers are located in many different countries, and they are generous enough to send us photos which we love to share. If you would like to pass along a favorite shot or two click here
Please remember you can gain fame and fortune (a $20 gift certificate) for submitting a short fishing story along with a photograph that we can include in this newsletter. Click here to participate...take 15 minutes and earn about 30% off a flyline purchase! Case in point, the following article.

Being a poor college kid doesn't give you a lot of opportunities to take weekend long trips west on I-70 to the beautiful trout streams that our state has to offer, but in some strange ways, being a poor college student has its perks. Read South Platte Surprises by Matt Carara
Click here to see a construction update
Click here to see the initial work
---
Starting December 4, 2010 stop in to see/ participate in our fly fishing clinics. We've got one of the best line ups in Colorado....Ken Iwamasa, Al Ritt, Andrew Grillos, Maurice Blackmon, Mark Rayman, Rob Kolanda, Steve Schweitzer, Dale Darling, Shawn Bratt, John Bruning, Rick Takahashi, Richard Pilatzke, Paul Prentiss, Bob Bush, Wallace Westfeldt, and more. Naturally we'll do a fair amount of fly tying but there will also be a lot of 'where to' and 'how to' in every presentation.



---
Special Features
This is a true tale like no other. It's strangely reminiscent of Undaunted Courage by Stephen Ambrose
---
Fly Tying
Captain Mike Conner has been fishing and exploring the waters of Southern Florida for South Florida for over 40 years. In 2011 Umpqua will be releasing couple of his newest creations, the Midnight Minnow and Midnight Mullet. FRA talked with Mike about these flies and how to fish them.
Here's a fly from a Pennsylvania tier, Dean Myers, called the Chain Gang Stone that imitates the Black Stonefly.....It's a dynamite pattern and the unique incorporation of colored bead chain suggests other interesting variations.

Lance Egan won Utah's One Fly Contest on the Green River with the Tootsie Roll
---
Tips & Techniques
Pictured above is Carl (Bumcast) McNeil, an FFF Certified Master Casting Instructor and totally obsessed fly fisher of both fresh and saltwater. When he's not fishing and/or taking instructions from Jeanie Ackley his wife and videographer, he works on some stunning material like Once in a Blue Moon. Carl and Jeanie's work is featured on their site, On the Fly.

Of late he has been working on a new set of videos, one of which is Casts that Catch Fish. When you look at the embedded clip you'll truly appreciate the art of the well executed cast.


Trying to make a reasonable cast in a restricted area is something all flycasters encounter. The time honored roll cast is the general solution. However, performing this cast efficiently is a problem for many of us. Watch this clip taken from Carl's new video, Casts that Catch Fish.

DON'T CRUSH THE BARB, ROLL IT. When you mash down a hook barb you have the potential of weakening the hook point by fracturing or stressing the metal. What you want to do is to curl it down being careful not to break it off. This can be easily accomplished by using round nose pliers that jewelers and electricians commonly use. You can also do it with regular pliers if you're careful and approach the hook point head on.
Hot flies on Colorado Front Range Streams in the late fall

There are four basic techniques when fishing wet flies
---
Every year more new and "improved" gear is offered for sale. Some of it is a great value while other items are questionable. I treat the big ticket items like new a model automobile. I don't jump in and buy one until they have a track record and/or I have talked with or listened to someone that doesn't have an axe to grind. The point on fishing gear is simple and obvious. Contact your fly shop and say - "I want to speak to your most informed staff concerning ...." You're looking for someone who has direct experience with the item of your dreams and can offer an opinion on its suitability. I'm always amazed by the large number of folks that drop a bundle online by reading the promo material and never asking the right person for help.....Paul Prentiss



---
Read about and listen to Chris Wood and his vision for Trout Unlimited.
The advantages of fluorocarbon are great but so is its negative environmental impact by careless anglers. The fishing is good and in your haste to repair a damaged fluorocarbon leader you discard a part of it. After all it's no big deal -- it got away from you and in time the elements will take care of it. Did you know that 1000 years from now it will still be in the area? Read more

A little rise in water temperature here, a small drop in water level there, a few more days of drought . . . does it really add up to all that much? For trout, walleye, bass, pike and other freshwater fishes, it adds up to a lot. In fact, put it all together and you have a crisis that could take the magic out of those graphite wands....more
---
This beauty took a LONG TIME to land
The Contemplative Angler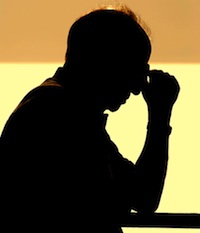 "Fish are, of course, indispensable to the angler. They give him an excuse for fishing and justify the flyrod without which he would be a mere vagrant. But the average fisherman's average catch doesn't even begin to justify, as fish, its cost in work, time and money. The true worth of fishing, as the experienced, sophisticated angler comes to realize, lies in the memorable contacts with people and other living creatures, scenes and places, and living waters great and small which it provides"....Sparse Grey Hackle, Fishless Days Angling Nights

Down Stream (upcoming content)
Learn how to fish Wyoming's North Platte at Grey's Reef
When trout are taking emerging midges just under the surface, how should you respond?
Why did that damn knot break?
What the h-- is a Wingman Fly?