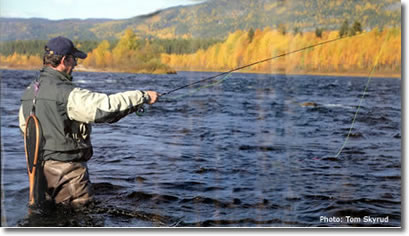 Hello all,
When news of the Fly Fishing World Championships came into our newsletter and fly fishing media outlets, the first thing we recreational anglers wanted to find out was what technique they were using. The technique of choice became obvious since every contestant, no matter what their country of origin, was using the Czech nymphing system in some form or another. Now 10ft rods are being manufactured in the lower line weights and weighted flies are widely available. The folks that have tried it are impressed enough that 2010 is going to be the year of the 10ft. 4wt. rod according to our sales data.
If you would like to learn more about Czech nymphing, we have Rob Kolanda offering a class on the subject on September 26th. Stay tuned for our next newsletter when we announce the time and place for this class.
Thanks for your business and hope to see you.
Bill
---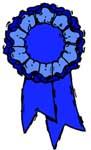 Click here for the Front Range Anglers quiz
Fish Tales :: Shop News :: Hook-Ups :: Pro Corner :: Anglers That Care :: The Deep End :: Downstream
Customer Pictures Front Range Anglers customers are located in many different countries, and they are generous enough to send us photos which we love to share. If you would like to pass along a favorite shot or two click here

Sometimes It All Comes Together as depicted in a series of photos taken of Bruce Mardick on the Encampment River in Wyoming during July of this year.

Please remember you can gain fame and fortune (a $20 gift certificate) for submitting a short fishing story along with a photograph that we can include in this newsletter. Click here to participate
---
Keep up with what is happening at the busiest shop in Boulder. Login to our Blog which provides daily information on everything fly fishing.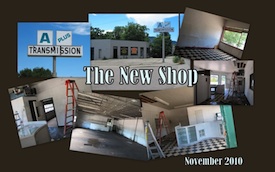 We're turning the old A PlusTransmission Building on Pearl Street into a state of the art Fly Shop. Just as we do now, we will carry all of the premium gear, offer the largest fly tying and rod component selection on the Front Range, and include larger presentation and seminar areas. Click on the picture to to the right to see our starting point. We're targeting November of 2010 for completion.
Front Range Anglers was selected as one of 8 shops in the country to premier the new line of G Loomis NRX rods. According to to the G.Loomis development team they are the "best fly rods ever built"

---
Hook-Ups
Fly Tying

I was heading to North Gate Canyon on the Wyoming border and I wanted big stoneflies that sink like a rock in heavy water. Here was my solution for the trip.
Getting There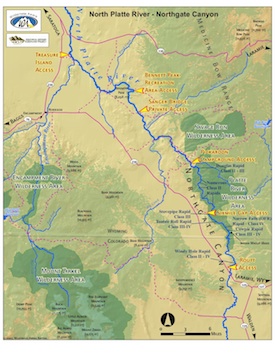 There have been quite a few PMD's on Boulder Creek of late. Larry Jurgens has a Biot Parachute version that will keep you busy catching fish.
Back Stabber with a Tail demonstrates that Jay Zimmerman's fly patterns can be copied and released again as something entirely new. Not satisfied, I've recast Patrick Knackendoffel's Red Don into the Red Dontastic.
If you want to learn how to tie the
Red Dontastic, keep an eye on the
FRA Blog
Front Range Anglers not only has one of Colorado's largest fly tying inventories, we continue to have more master fly tyers on staff than any shop in the Rocky Mountain West.
---
Special Features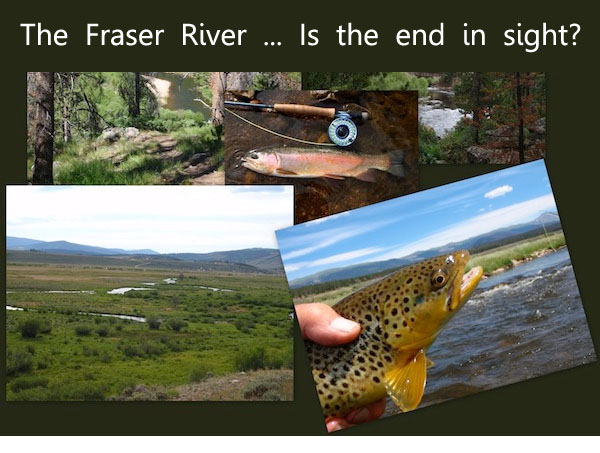 The last time I fished the Fraser was some 20 years ago. Why so long? I simply sped past it on the way to the Colorado River or to RMNP. In mid-July of this year I was destined to spend the better part of a week in Winter Park and the Fraser River came to mind. My time on the river rekindled my love of this stream But the sucking sound from the Front Range is growing by the minute.

Tips & Techniques
Newscasts of General Interest
Colorado Trout Unlimited Statewide Stream Clean-up set for September 18, 2010.
Colorado Trout Unlimited, in partnership with Boulder-based Upslope Brewery, will host a series of exciting events happening every Wednesday in August. As part of their "Pints for People" (and rivers) program – Upslope Brewery will donate 25% of the proceeds from sales in their tap room from 4pm-10pm August 4th, 11th, 18th, and 25th. Click here for directions and more info.
South Platte Carp Slam 2010 is scheduled for August 21 and 22.
Larry Jurgens uncovers a personal treasure - The Old Fly Box.


Three Essentials to a Great Day on the River by Hayden Mellsop. One of these has got to be cold beer.
There is a certain intimacy of smaller streams and alpine lakes that adds a unique dimension to our experience. Sure, the fish may be smaller, but a 10" trout in a small stream can be a "trophy". It's All Relative ...JB


In October of 2009 we published an article about the Christo and Jeanne-Claude's proposed temporary work of art Over The River, Project on the the Arkansas River. This is the program where fabric panels will be suspended horizontally above the water during a period of two consecutive weeks between mid-July and mid-August - 2013 at the earliest. You can now read the EIS on the BLM site and submit comment and/or get involved. What's the motivation for wrapping one of our best trout streams in fabric? How about getting a piece of the $12 mil in tourist dollars. The fact that it disrupts the fishing, has nothing to do with recreation, and hurts many of the outfitters is unfortunate but acceptable to those in a positon to benefit. By the way most of the construction materials will be left behind...how is that for a slap in the face!
20+ Fly Fishing guides that work on the Arkansas River through ArkAnglers are donating a day's income to the Land Trust of the Upper Arkansas. You can help by booking a trip on the day that has set aside for this event - August 30, 2010

Down Stream (upcoming content)
Todds Wiggle Minnow is probably one of the best kept secrets in fly fishing. I've never found any aggressive surface feeding game fish that can ignore it. But when I ask fly fishermen about it I get a blank stare or the refrain ."Oh you mean the saltwater fly."
When trout are taking emerging midges just under the surface, how should you respond?
What is CU accomplishing with its youth program and Trout in the Classroom?
Is it possible to get to the Bighorn by way of Mount Rushmore?
What is Tenkara (traditional Japanese method of fly-fishing) - is it really fly-fishing?