Hello All,
Living on the Front Range in Colorado doesn't give us the opportunity for big water fishing, but our small trout streams are a blessing. This past month with the hoppers in full force and the water flows staying strong, it's great to see our customers, especially ones just starting out, coming in with smiles on their faces. Catching a bunch of small trout on dry flies in our mountains streams is a great experience with a 1wt or 2wt. rod. This is not a sales pitch to buy a lighter weight rod, just a suggestion on how not launch 8 inch trout into the trees with your 4 and 5 weight rods.
Enjoy the newsletter and thanks for your business,
Bill
---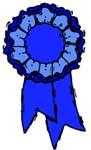 Click here for the Front Range Anglers quiz
Fish Tales :: Shop News :: Hook-Ups :: Pro Corner :: Anglers That Care :: The Deep End :: Downstream
Customer Pictures Front Range Anglers customers are located in many different countries, and they are generous enough to send us photos which we love to share. If you would like to pass along a favorite shot or two click here
Please remember you can gain fame and fortune (a $20 gift certificate) for submitting a short fishing story along with a photograph that we can include in this newsletter. Click here to participate
---
Keep up with what is happening at the busiest shop in Boulder. Login to our Blog which provides daily information on everything fly fishing.
On September 26, 2010 Rob Kolanda, Hardy Sales Rep for Colorado, has agreed to give our customers some 'hands on' instruction on the intricacies of Czech/European Nymphing. Rob is without a doubt one of Colorado's top fishermen and fly tyers.

There is a big difference in reading about how to master this style of fishing and getting some personal instruction. This

free seminar

will be from 9:00 am. until 2:00 pm.



Topics include:




CZN Nymphing
Polish Rolled Nymphs
French/Belgium Technique
English North Country wet Fishing and Bugging
Equipment that enables success
Leader construction as it relates to for mentioned techniques including necessary knots and recommended materials for success, including sight materials.
Discussing attributes of successful anchor flies
Western influence on this concept.
Competition Flies and their unique consistency's including thoughts on trigger points




Call 303-449-1375 or

email us

ASAP to reserve a spot



We can hardly wait to move into what is going to be one of the most impressive, well designed shops in the Rocky Mountain West. Spacious, inviting, and a handsome decor will complement our sales, service, and learning centers.
We've got a numerious specials on close out rods which may be particularily attractive. For instance the Winston Boron IIx rods (one of the best casting rods they have ever made) at 25% off retailis a great option.
Hook-Ups
Fly Tying

Check it out. You might try tying some of your favorite flies with these bright red hooks.
The Circus Peanut has been a long time Wyoming pattern popularized by Kelly Galloup. It's a great option for the North Platte in the fall.
Rusty Spinners
on South Boulder Creek a week or so ago were just the thing to attract the attention of the resident fish. Take a look at the tying instructions from Larry Jurgens.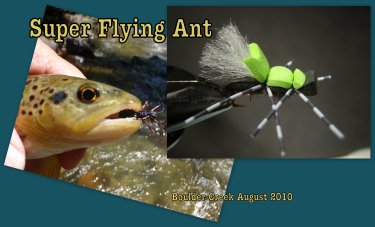 Front Range Anglers not only has one of Colorado's largest fly tying inventories, we continue to have more master fly tyers on staff than any shop in the Rocky Mountain West.
---
Special Features
Tips & Techniques
Todd Boyer's Wiggle Minnow is a killer pattern for fresh and saltwater fish. Try fishing it in a variety of ways including tying on a small baitfish pattern at the bend of the hook and using sink tip lines.
I generally like to use a fast and frantic retrieve. Cast it into a school of feeding fish and I guarantee a hookup on every cast.
Hook: TMC 8089np Sz. 2 for trout,bass. For salt and heavier fish, Gamakatsu B10s 2/0
Thread: Danville flat wax.
Mono loop: 20 lb hard mono
Tail: crystal mirror flash & polar fiber
Body: Wapsi foam cylinder 3/8 dia
Eyes: plastic eyes "with stem"
Markers: Chartpak
A very good 'how to' photo sequense can be seen on the Hatches Magazine web site. Getting the foam cyclinder properly cut and lined up on the hook shank is key to a good result.
Josh Mead, an Orvis Endorsed Fly Fishing Guide, has fished the famous rivers of Michigan since he was five years old. Learn about fly fishing the Pere Marquette River where huge Browns, Steelhead and Salmon make their home. Listen in to learn all you need to know about fly fishing one of America's great rivers.
Tenkara is the traditional Japanese method of fly-fishing where only a rod (11 or more feet in length), line and fly are used. According to its proponents the technique eliminates the unnecessary complexities associated with fly fishing like the reel, expensive fly lines, and stuffed fly boxes. So, what's left?
Was Ernest Hemingway a Tenkara Addict?

Newscasts of General Interest
The AFFTA's International Fly Tackle Dealer Show in Denver will kick off on September 9, 2010 at the Colorado Convention Center. Most folks expect it to be a shadow of its former self for a lot of very good good reasons. Randi Swisher, President of AFFTA. has also committed that in 2011, the IFTD show site will be much different - not in Denver.

Our guess is that most of the hubbub will be centered on the new resin technologies used by the various rod companies - who's got the strongest, lightest, best tracking, and so rod.
Peter F. Binaski of Costa Mesa, Calif., landed a 16-pound, 8-ounce dorado while fishing Bolivia's Pluma River, to qualify for the 6-pound tippet IGFA record. The current record is 6 pounds, 4 ounces.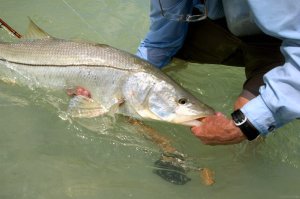 Florida State wildlife regulators recently extended a ban on snook fishing (C&R fishing is not a problem) fishing along the state's Gulf coast for another year, hoping that will give the species enough time to rebound from last winter's cold snap that killed thousands of the fish.
Here's a 40-inch Snook taken off a Sanibel beach in June of this year taken by
Norm Ziegler
. Norm is the guy you want to contact if you're planning a trip.
Simms has announced a voucher program for anglers who want to trade in their old breathable waders (any brand) for a new pair of Simms waders. Bringing in those beaters will net you $50 towards a pair of G4Z, G4 Pro or G3 Guide Series waders or $25 on any waders from the Headwaters products.
If you happen to be in the West Yellowstone area this fall you ought to stop by the Yellowstone Historic Center Museum to see "Hatch Masters," a new fly fishing exhibit produced by Bud Lilly that was offered during the FFF Conclave and will continue through Oct. 9.
Spawned by a collection of friends in the flyfishing industry, Rowing for the Cure is an innovative campaign to raise awareness and funding for breast cancer research.

Abel is name that every serious angler equates with high quality fishing gear. Since Steve Abel began this business in the late 1980's the stated mission has been To design and build the best, most dependable gear in the world and give world class customer service.
Most of us think about Abel reels when we hear the name, but over the years the company has introduced an array of great complementary products. Click here for a brief insight along with a story which happen to me in the spring of this year....Paul Prentiss
---
......unless this industry and everyone in it wants to see situations like Utah become the rule rather than the exception, we all better start paying attention....Tom Bie, Publisher & Editor of the Drake
Colorado Fly Fishermen on their way to the Bighorn
Down Stream (upcoming content)
Does size make a difference?
When trout are taking emerging midges just under the surface, how should you respond?
What is CU accomplishing with its youth program and Trout in the Classroom?
Is it possible to get to the Bighorn by way of Mount Rushmore?