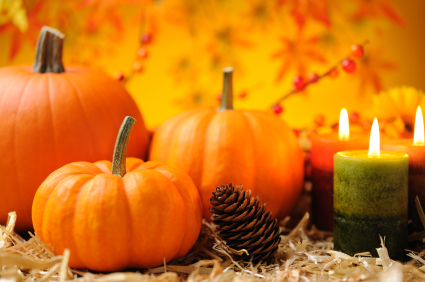 November '11

The VegNewsletter arrives in your inbox once a month and clues you in on vegan news, dining, recipes, product reviews, culture, giveaways, and all the other good things in life.

In This Issue
Thanksgiving Countdown
Nov+Dec: Things We Love
V in the News
What's Up at VegNews
What's Hot on VegNews.com
Event Showcase
Recipe: Pumpkin Pie
Taste Test: Whipped Cream
VN Holiday Store
December Preview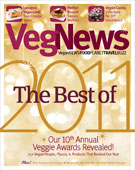 2011 Veggie Awards
Inside the November+December issue, we honor the people, places, and products that rocked our year with our 10th annual Veggie Awards, including readers' picks in 36 categories. Plus, a holiday feast awaits you along with recipes for sugar plum scones, savory waffles, and vegan candy. And don't miss the amazing interviews, news, media reviews, travel getaways, and more!




Our Blogs
Café VegNews
Press Pass
This Just In
Savvy Vegan


Our Website
VegNews.com


Trouble viewing this email? We hate that. Click here for the pretty version.
Vegans Featured on TV
Several prominent plant-based diet advocates have recently shown up on popular television shows. Vegan dietician Julieanna Hever, a VegNews columnist, appeared on The Dr. Oz Show to discuss the benefits of a whole-foods diet. On Oprah's OWN Network, Kris Carr appeared on Super Soul Sunday to talk about life after filming her documentary, Crazy Sexy Cancer. Best-selling author Kathy Freston also made an appearance on the program to discuss ways people could make small changes to their lives for better health. And president of the Physicians Committee for Responsible Medicine, Neal Barnard, MD, discussed the vegan lifestyle during a segment on The Doctors.

Vegan MoFo Roundup
The fifth annual Vegan MoFo, which kicked off October 1, featured a month of vegan food blogging from bloggers around the world. Vegan MoFo organizer Amey Matthews estimates that approximately 650 bloggers participated and shared about 3,000 recipes throughout the month. Some of the drool-inducing food showcased includes Pumpkin Tofu Scramble, Gluten-Free Homemade Trix Bars, Maple Coconut Peanut Butter, and Cardamom-not-Cinnamon Rolls.

Vegan Makeup Shop Opens in NYC
A brand-new, all-vegan makeup shop is now open in New York City's Lower East Side, providing customers with 100-percent cruelty-free products. Eyeshadow, nail polish, lipstick, foundation, and more can be found at the Obsessive Compulsive Cosmetics storefront, and can also be purchased on its website. Company founder David Klasfeld wants to provide only quality ingredients in OCC's line, which was originally developed for professional make-up artists.
Two Months of Holiday Giveaways
The holiday countdown has begun, and we want to celebrate. And what better way to toast the season of amazing vegan food than with eight weeks of spectacular vegan giveaways? That's right, every week, VegNews will be giving away a fantastic vegan product—from a dozen cinnamon rolls from DC's Sticky Fingers Bakery to shopping sprees at some of the best online vegan stores. And the fun begins today! Head over to VegNews.com for your chance to score a Tofurky feast just in time for Thanksgiving.

VegNews Holiday Cookbooks
The holidays are stressful enough without having to search for that perfect vegan recipe for your office cookie exchange or that ideal meat-free centerpiece to wow your in-laws. So, in the spirit of seasons' eatings, we've compiled the VegNews Holiday Cookbook: 35 Festive Recipes to Delight & Dazzle. This volume of VegNews editor-approved holiday recipes includes everything from savory starters (think crispy potato latkes) and sides to tempting entrées such as Pumpkin-Seeded Battered "Chicken" with Cranberry Cabernet Sauce and decadent desserts like Dark Forest Trifle with Coconut Custard. Paired with VN's Holiday Cookie Collection, filled with treats including the perfect gingerbread, Candy Cane Whoopie Pies, and Toasted Almond Toffee Bars, we hope these marvelous holiday meals will not only make menu planning a breeze, but will also add new traditions to your holiday tables for years to come.

Vegan Yoga Retreat in Mexico
Want to travel the world? Book your spot on a thrilling VegNews Vacation! Our 2012 trips to India, Bali, and Thailand are sold out, but we still have space on this year's VegNews Vegan Yoga Retreat to Mexico. Experience amazing yoga, stay at a luxurious eco resort, sip aguas frescas on the beach, enjoy incredible organic vegan cuisine, make vegan s'mores by the fire, and so much more. It's the perfect post-Thanksgiving escape!

Project Promote
Today is the deadline for veg-related nonprofits to apply for the 5th Annual Project Promote, a program where VegNews awards a one-year advertising campaign to the organization our staff feels will benefit most from the exposure. Good luck!

Turkey Talk Twitter Chat
Don't miss our holiday-inspired VegNews Twitter Chat on November 16. We'll be talking to some of today's hottest vegan chefs to discuss the best faux turkey roasts, the perfect vegan Thanksgiving menu, quick and easy desserts, and more. Never participated in a Twitter Chat before? Don't worry. We have a handy guide to explain it all. Join us at 6pm PT at the hashtag #VegNewsChat. VegNews editors will be hosting the chat, and you don't need to have a Twitter account to enjoy the discussion.
You know what's hip? The internets. Here are our top five picks for hot VegNews.com stories you should probably check out right this minute.

1. Thanksgiving Events Galore We know your calendar is pretty full, but if you can squeeze some more fun into your life, we have the ultimate vegan guide to what's happening around the country this November.

2. Mainstream Mags Go Vegan Veganism is popping up everywhere lately in the mainstream media. VegNews has the scoop on the best coverage.

3. 15 Veg-Friendly Twitter and Facebook Feeds VN editors share their favorite veg-friendly social media feeds—from vegan coupon deals to Alicia Silverstone, and many more.

4. Turkey Tuesdays Every Tuesday during November, we'll meet memorable turkeys and learn their stories from the sanctuaries who rescued them.

5. Fall-Inspired Vegan Food & Beer VN editors pair up autumnal vegan meals with seasonal brews for a special fall-tasting menu for beer aficionados.


Ethics & Your Plate
The National Museum of Animals & Society is producing a one-day symposium on November 12 at the Santa Barbara Museum of Natural History called Ethics & Your Plate: A Conversation on Animals & Food. A town-hall discussion will be moderated by a University of California Santa Barbara professor and features a wide range of perspectives from animal advocates such as HSUS' Paul Shapiro and local ranchers. The documentary Forks Over Knives will be screened, followed by a discussion moderated by VN columnist Julieanna Hever.

San Francisco Green Festival
The San Francisco Green Festival is a two-day event on November 12 and 13 for eco-lovers who want to celebrate the green lifestyle. With a DIY demo booth, green-job resource center, and informative speakers, this is a must-attend event. And don't miss VegNews Associate Publisher Colleen Holland speaking on the benefits of a vegan lifestyle on Saturday at 11am. Joined by Vegan Outreach's Jack Norris, Millennium's Executive Chef Eric Tucker, TheCoolVegetarian.com's Jeff Golfman, and author/journalist Jeffrey Smith, this Earth Balance-sponsored panel promises to be a fascinating (and educational) discussion. See you there!

Celebration for the Turkeys
Turkeys will be the honored guests at Farm Sanctuary's Celebration for the Turkeys this November 19 and 20 in Orland, CA; Watkins Glen, NY; and Acton, CA. Guests will have a chance to feed the turkeys squash, pumpkin pie, and cranberries—and hear great speakers while enjoying a delicious Thanksgiving feast.

ThanksLiving
Spend Thanksgiving Day with the folks at Green, a vegan restaurant in Tempe, AZ, which is offering its annual ThanksLiving dinner complete with a seitan turkey breast, roasted garlic mashed potatoes, tons of veggies, and a slice of pecan pie for dessert. Music, guest speakers, and kids' crafts round out this multi-course, cruelty-free celebration.


Spicy Pumpkin Pie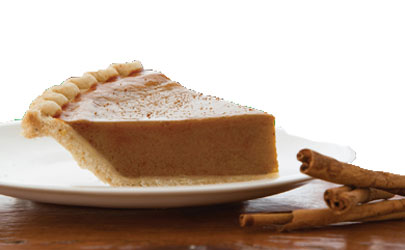 Pumpkin pie: The flaky crust, cinnamon and nutmeg, and sweet pumpkin filling makes us wish it was a year-round dessert. While you could pick up a delicious pre-made version at your local grocery store, there's nothing like the scent of a freshly baked pie straight out of the oven. Jennifer and Nathan Winograd, authors of All-American Vegan, share this simple recipe for the perfect pie. Makes 1 pie


What You Need:
1 package firm silken tofu
1 15-ounce can pumpkin purée
1/3 cup canola oil
1/2 teaspoon molasses
2/3 cup sugar
1-1/2 teaspoons ground cinnamon
3/4 teaspoon ground ginger
1/2 teaspoon ground nutmeg
1/8 teaspoon ground cloves
1/2 teaspoon salt
1/2 teaspoon vanilla
1 prepared pie crust


What You Do:
1. Preheat oven to 350 degrees. In a food processor, process tofu until smooth. Add pumpkin, oil, molasses, sugar, cinnamon, ginger, nutmeg, cloves, salt, and vanilla and process until smooth.

2. Into a prepared pie crust, pour filling and bake for 55 minutes until firm. Remove pie from oven and let cool completely before chilling in the refrigerator overnight or until thoroughly set. Serve with vegan whipped topping or a scoop of vanilla ice cream.

Photo courtesy of Wholly Wholesome

Looking for more Thanksgiving recipes? Try out a few of our favorites:
Squash With Wild Rice and Chanterelle Stuffing
Pioneer Corn Bread
VegNews Holiday Cookbook

Vegan Whipped Cream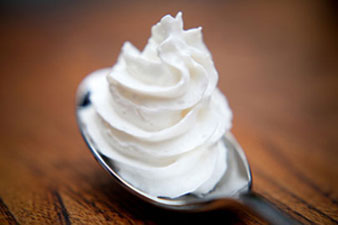 What's pumpkin pie without a dollop of light-as-air whipped cream? VN editors want to be sure you know about the best dairy-free options. When we sampled MimicCreme's Healthy Top at Natural Products Expo West this year, we couldn't stop ourselves from visiting the booth for extra samples of this ready-to-use whip. Gluten-free and soy-free, Healthy Top is so good, it won one of our coveted Best of Show awards. For a pop-off-the-top experience, Soyatoo! offers a Soy Whip and a Rice Whip in a spray can, so straight-to-your-mouth shots are a go. Want to make your own whipped topping? Our Coconut Whipped Cream takes minutes to make and seconds to eat, and is a favorite of VN Associate Publisher Colleen Holland. Your pies will thank you.

Photo by Garrison McArthur Photographers

Can you believe the holidays are just around the corner? We at the VNHQ know what it's like when you're busy and online holiday shopping is the only way you can actually get it all done. So we pulled together all of our favorite gifts into a special online holiday store for easy, one-stop shopping. From peppermint-scented soy candles and holiday cards to a box of cream-filled chocolates, and a VegNews gift pack, we've made it easy to get your friends and family the perfect presents. Who needs Black Friday when you have the VegNews Store, where we promise there are no lines!

Satisfy your between-issues cravings with this complimentary supplement, featuring exclusive product reviews, musician, artist and event spotlights, slammin' recipes, giveaways, plus the lowdown on how veganism is bettering the world—one delicious bite at a time.
Share the VegNewsletter with your friends. Or, if it was forwarded to you, sign up yourself at vegnews.com to join the thousands of readers who are tuning in to America's hottest vegan publication.