Dreaming of the perfect vegan getaway? Book a VegNews Vacation and experience international travel like never before! After the wild success of our first three trips, we couldn't be more excited to announce our 2012 VegNews Vacation lineup. Visit villages, cities, and great vegan restaurants in India; savor tropical fruit on the island of Bali; and explore bustling markets and a vegetarian festival in Thailand—all with expert guides and like-minded people from around the world. Reserve your spot now before our trips sell out, and don't miss our just-added VegNews Vegan Yoga Retreat in Mexico this November. We can't wait to see the world with you, vegan style!


You know what's hip? The Internets. Here are our top five picks for hot VegNews.com stories you should probably check out right this minute.

1. Editors' Guide to San Francisco Planning a trip to beautiful San Francisco? VN editors give you their 11 picks for what you must do when visiting our fair city.

2. 10 Great Vegan Ice Cream Shops We can't get enough vegan ice cream this summer, so we searched the country for the best dairy-free scoops.

3. Chia Seeds 101 Get the skinny on how to incorporate chia seeds, a popular superfood and nutritional powerhouse, into your diet.

4. Vegan Sunscreen Guide Take the guesswork out of what sun protection you need this summer with our cruelty-free guide to all things suncare.

5. 7 Vegan Summer Beers A tall, cool beer is the perfect summer drink, so we picked out our seven summer favorites. All you have to do is kick back and enjoy one.

Bonus! Three lucky Facebook fans will win our amazing summer vegan barbecue kit, which includes a dozen Gardein beefless burgers (perfect for grilling!), two jars of Vegenaise, and a month's supply of So Delicious ice cream. What are you waiting for? Enter now! Contest ends July 8 at noon PT.
Vegan Iron Chef
Get ready for a day of tough competition and fantastic vegan eats at the second annual Vegan Iron Chef on July 10 in Portland, Ore. Founded by local activist David Agranoff and presented by Try Vegan PDX, this event brings together top Portland chefs, including last year's winner Quasu AsaaseYaa, to celebrate creative vegan cuisine. Famed cookbook author Isa Chandra Moskowitz will serve as a co-host this year.

Taking Action for Animals
This three-day-long event brings together top animal advocates to discuss groundbreaking topics in Washington, DC. The Humane Society of the United States will present this annual conference from July 15 to 18, and student activists will be present as well as exhibitors to help organizations become stronger advocates. Comedian Carol Leifer will be performing at the conference's banquet.

Animal Rights National Conference
More than 100 speakers from 60 different organizations will be presenting this year in Los Angeles at the annual Animal Rights National Conference from July 21 to 25. Sit in on sessions with top activists, learn about key campaigns, and network with other like-minded individuals. VegNews is a conference sponsor, so please stop by and say hello!
Mango Coconut Sorbet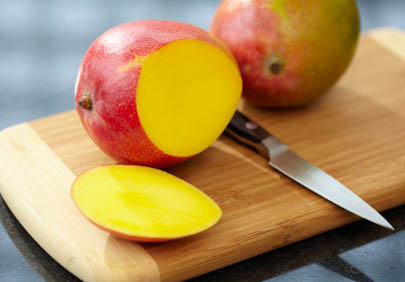 This refreshing, fruity sorbet is the ideal way to cool down on hot summer days. With just three simple ingredients, you'll be whipping up a tropical blend of mango, coconut, and lime in no time for the ultimate warm-weather dessert. Thank you to Betsy DiJulio of The Blooming Platter Cookbook for sharing this recipe with VegNewsletter readers! Makes about 1 quart


What You Need:
1 15-ounce can coconut cream
2 ripe mangoes, pitted and peeled
2 fresh limes, squeezed


What You Do:
1. In a food processor, combine all ingredients. Process until completely smooth, scraping down sides of the bowl when needed. Transfer mixture to a medium bowl. Cover and chill mixture for three hours or overnight.

2. In an ice cream maker, according to manufacturer's directions, freeze the mixture and then serve.


Looking for more fun cool-down summer dessert recipes? Try out a few of our favorites:
Frozen Oatmeal Raisin Sandwiches
Peanut Butter Frozen Yogurt
Vegan Citrus Popsicles

The Vegan Vine Wine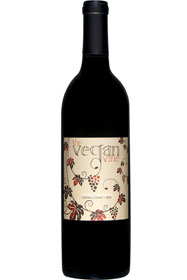 VN staffers recently sampled a few glasses of The Vegan Vine Wine when the company partnered with our beloved local pizza place, Patxi's Chicago Pizza, for a vegan pizza night. The Cabernet Sauvignon and Sauvignon Blanc were the perfect complement to our slices of deep-dish pie. Made without the use of any animal products (some companies use isinglass—fish bladders—to filter wine), we loved the flavor of the wines. Pair the Red Blend with a savory portobello mushroom risotto to bring out the cedar and vanilla flavors. A raw berry pie would be perfect with the fruity flavors of the Cabernet (check out our Simple Vegan Summer Recipes for inspiration), and a scone topped with vegan lemon curd matches the citrus notes of the Blanc. Perfect for dinner parties, an afternoon picnic, or celebrating summer, our new motto is vegan vino vici!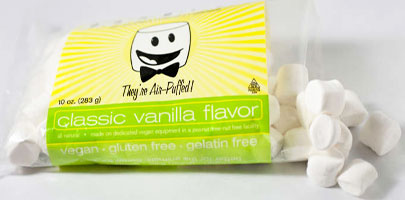 Are we the only ones who open a bag of Dandies air-puffed marshmallows and eat them in one sitting? With our huge Dandies blowout summer sale, we hope you're just as eager as we are to whip up campfire s'mores with these fluffy sweet treats. And we're offering them for just $5 a bag, so get one (or 10, we're not here to judge) before they're all gone. What's worse than disappearing Dandies? Disappearing Dandies that were only $5.

Satisfy your between-issues cravings with this complimentary supplement, featuring exclusive product reviews, musician, artist and event spotlights, slammin' recipes, giveaways, plus the lowdown on how veganism is bettering the world—one delicious bite at a time.
Share the VegNewsletter with your friends. Or, if it was forwarded to you, sign up yourself at vegnews.com to join the thousands of readers who are tuning in to America's hottest vegetarian publication.