Press Contact
Liam Passmore
Shave and a Haircut
liam@shaveandahaircut.biz
415-865-0860 (p) 415-218-1544 (c)
Bay Area Food Stars Come Out for Litquake's Eat, Drink, and Be Literary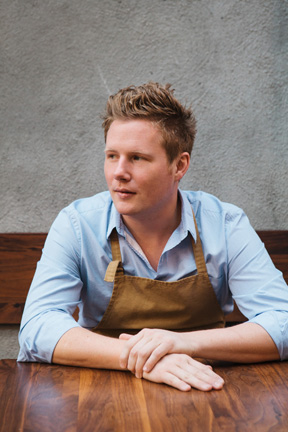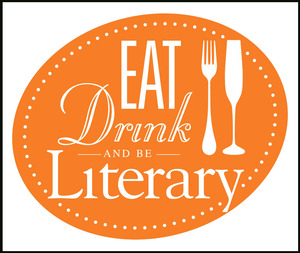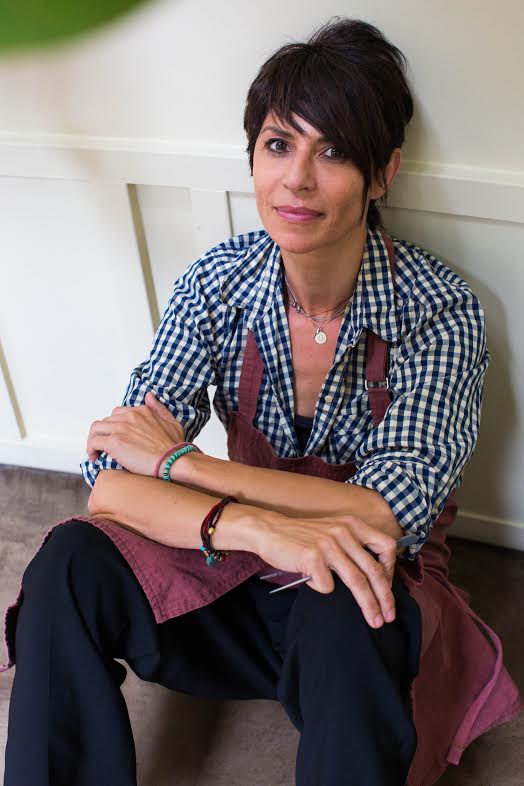 On left: Chef Thomas McNaughton of Flour + Water (Alanna Hale); Chef Dominique Crenn of Atelier Crenn (Stephanie Hua) on right

Thomas McNaughton of Flour + Water, Dominique Crenn of Atelier Crenn, Sue Conley of Cowgirl Creamery, Paolo Lucchesi, Food Editor of the

San Francisco Chronicle

join Connie Green, author of

The Wild Table

, James Beard-award winning writer and blogger Carolyn Jung,

Lucky Peach

editor Chris Ying, Tartine's Elizabeth Prueitt, Joyce Goldstein of Square One and Chez Panisse Cafe fame

and a slew of others for an entire day of food, wine, beer, and chocolate plus talks/panels on food, food books, the history of moonshine, cookbook writing, foraging, sustainability and more


Sunday, October 11 at Z Space in the Mission; 11am – $30 early bird; $35 advance; $40 at the door; Litquake runs October 9 -17 in various venues around San Francisco and the Bay Area






August 27 2015 San Francisco – Litquake, San Francisco's Literary Festival, puts food and writing front and center with Eat, Drink, and Be Literary, an event that brings fans of food and the written word together for an entire day of food, wine, beer and chocolate. Not to mention talks/panels on food, food books, the history of moonshine, cookbook writing, foraging, sustainability and much more.

Bay Area food stars such as Thomas McNaughton, Dominique Crenn, Sue Conley, Kirk Lombard, Anthony Myint, Cal Peternell, and others join a roster of eclectic and notable appearances over the nine days of Litquake 2015 that includes:
Author and screenwriter Dennis Lehane (Mystic River; Gone Baby Gone)
Tracey Stewart (wife of Daily Show host Jon Stewart) and her new book Do Unto Animals
Seduction provocateur Neil Strauss (The Game and the upcoming The Truth: An Uncomfortable Book About Relationships)
Ali Liebegott, writer on the critically acclaimed television series Transparent
Daniel Handler aka Lemony Snicket
Pulitzer winners: T. J. Stiles (Custer's Trials: A Life on the Frontier of a New America) and Adam Johnson (The Orphan Master's Son)
Amy Tan (The Joy Luck Club and The Kitchen God's Wife)
Eric Bogosian and many others
Litquake has featured many James Beard award-winning chefs and food writers in its literary festival over the years. This year it is inaugurating a multi-course literary feast of panel discussions, educational booths, and food and drink tastings.

"The Bay Area is home to many of the most influential chefs and entrepreneurs in the culinary universe," said event producer Nina Lesowitz. "This event will appeal to anyone who wants to meet the chefs and producers behind the region's most acclaimed restaurants, bakeries, and artisanal products. Foodies can taste locally made products, sample wine, gin, beer, and moonshine, and learn what it takes to launch a food blog, write a cookbook, develop and sell a product, and much more."

Participants at Eat, Drink, and Be Literary are:
Taylor Boetticher – Co-owner of The Fatted Calf Charcuterie

Emma Christensen – Recipe editor for The Kitchn and author of True Brews, as well as a contributing writer and recipe developer for The Kitchn Cookbook

Sue Conley – Co-author of Cowgirl Creamery Cooks and co-founder of Cowgirl Creamery in Point Reyes

Dominique Crenn – The first woman chef in America to earn two Michelin Stars, and chef-owner of Atelier Crenn and Petit Crenn and co-author of Atelier Crenn: Metamorphosis of Taste, forthcoming this year from Houghton Mifflin

Kevin Feinstein – Co-author of The Bay Area Forager and Practically Wild: Food and Health Through the Eyes of a Modern Forager

Colleen McLeod Garner – Head Bootlegger-NorCal, American Born Moonshine

Joyce Goldstein – Former Chef/Owner of the award-winning restaurant Square One, and former chef of Cafe at Chez Panisse

Connie Green – Author of The Wild Table and founder of one of the first and one of the largest wild foods businesses in the U.S.

Amy Guittard – Fifth-generation San Franciscan who works in marketing, sourcing and sustainability at Guittard Chocolate Company

Dana Gunders – Author of the Waste-Free Kitchen Handbook and staff scientist at the Natural Resources Defense Council who leads NRDC's work on reducing the amount of food wasted across the country

Carolyn Jung – James Beard Award-winning food writer based in the Bay Area and blogger at www.foodgal.com

Karen Leibowitz – Writer and restaurateur, whose collaborations include the Atelier Crenn book, co-written with Dominique Crenn, and The Perennial Restaurant, co-founded with Anthony Myint, with whom she also co-wrote Mission Street Food

Kirk Lombard – Founder of Sea Forager, the CSF sustainable fish delivery business and sea foraging tour guide business in San Francisco and author of A Sea Forager's Guide to the Northern California Coast, forthcoming from Heyday in 2016

Judith Lowry – Author of California Foraging and proprietor of Larner Seeds, specializing in California native plants

Paolo Lucchesi – Food editor and Inside Scoop columnist for the San Francisco Chronicle. He has co-authored two cookbooks: The Humphry Slocombe Ice Cream Book and flour + water: pasta

Thomas McNaughton – Executive chef and partner of Ne Timeas Restaurant Group, which includes restaurants: Flour + Water, Central Kitchen, Salumeria, Aatxe and Café du Nord. In 2014, he published his first cookbook, flour + water: pasta.

Sam Mogannam – Owner of Bi-Rite Market and author of Bi-Rite Market's Eat Good Food

Anthony Myint – Restaurateur, chef, and co-founder of Mission Chinese Food, Commonwealth, Mission Cantina (NYC), Lt. Waffle, and The Perennial. He co-wrote Mission Street Food (2011) and contributed to Mission Chinese Food (2015).

Cal Peternell – Chez Panisse chef and author of ever-popular Twelve Recipes

Elizabeth Prueitt – Cofounder/owner of Tartine and the upcoming Tartine Manufactory at Heath Ceramics and author of Tartine

Jonah Raskin – The author of Field Days: A Year of Farming, Eating and Drinking Wine in California. (UC Press)

Iso Rabins – Chef and founder of forageSF, The Wild Kitchen, and The Underground Market

Tara Austin Weaver – Author of Orchard House and The Butcher and the Vegetarian

Kathleen Weber – Author of Della Fattoria Bread

Chris Ying – Editor-in-chief of Lucky Peach and co-author of Ivan Ramen (2013) and the Mission Chinese Food Cookbook (2015)

Tastings, education, and vendors include:

Broadside Winery; American Born Moonshine Craft Whiskey; Anchor Brewing Company; Guittard Chocolate Company; Jade Chocolates; Good Eggs; #209 Distillery; Donbugito Prehispanic Snacks; Angry Orchard Cider; ShareTable; Sosu Sauces; S&S; Nona Lim; St George's Distillery, Gordon Edgar (Cheese buyer for San Francisco's Rainbow Grocery Cooperative since 1994 and the author of the newly released, Cheddar: A Journey to the Heart of America's Most Iconic Cheese); Eli Brown, author of Cinnamon and Gunpowder (called by NPR Book Review "Food porn and a swashbuckling adventure..."); Sheridan Warrick, author of The Way to Make Wine (UC Press).

Sponsors for Eat, Drink, and Be Literary include: 7x7, Tablehopper and GFF Magazine

Hig Res Litquake images can be found HERE and include both festival participants as well as those for Eat, Drink, and Be Literary

What: Litquake Presents Eat, Drink, and Be Literary
When: Sunday, October 11 from 11am to 5:30pm
Where: Z Space, 450 Florida Street, SF
Cost: $30 early bird / $35 advance /$40 at the door
Tickets: On sale September 1 at www.litquake.org

About Litquake
Litquake, San Francisco's annual literary festival, was founded by Bay Area writers in order to put on a week-long literary spectacle for book lovers, complete with cutting-edge panels, unique cross-media events, and hundreds of readings. Since its founding in 1999, the festival has presented more than 6,300 author appearances for an audience of over 132,000 in its lively and inclusive celebration of San Francisco's thriving contemporary literary scene. Litquake seeks to foster interest in literature, perpetuate a sense of literary community, and provide a vibrant forum for Bay Area writing as a complement to the city's music, film, and cultural festivals. 2015 Dates: 10/9-17. www.litquake.org

Litquake is made possible in part due to the support of the following sponsors: The Miner Anderson Family Foundation, Margaret & Will R. Hearst III Gift Fund, San Francisco Arts Commission, San Francisco Grants for the Arts, Bloomberg Philanthropies, National Endowment for the Arts, Zellerbach Family Foundation, craigconnects.org, Fleishhhacker Foundation, Bernard Osher Foundation, Panta Rhea Foundation, Native Arts and Cultures Foundation, California Institute of Integral Studies, Chronicle Books, HarperOne, Zoetic Press, SF Travel, U.C. Berkeley Extension, Yerba Buena Gardens Festival. Media Sponsors & Partners: 7x7 magazine, Fora.TV, KQED, KALW 91.7, Johnny Funcheap, BARtab

###



---
---
Shave and a Haircut
3685 17th street # 3
San Francisco, California 94114
US


Read the VerticalResponse marketing policy.