Press Contact
Liam Passmore
Shave and a Haircut
liam@shaveandahaircut.biz
415-865-0860 (p); 415-218-1544 (c)


Listening Becomes Eclectic at Litquake 2015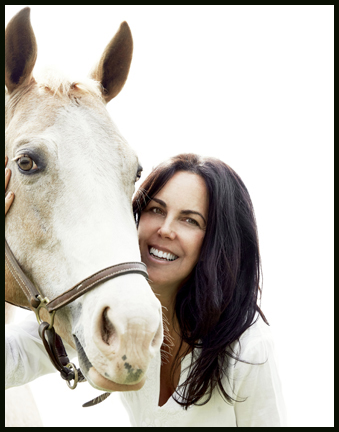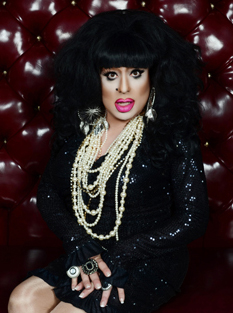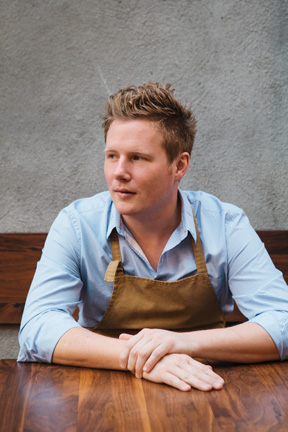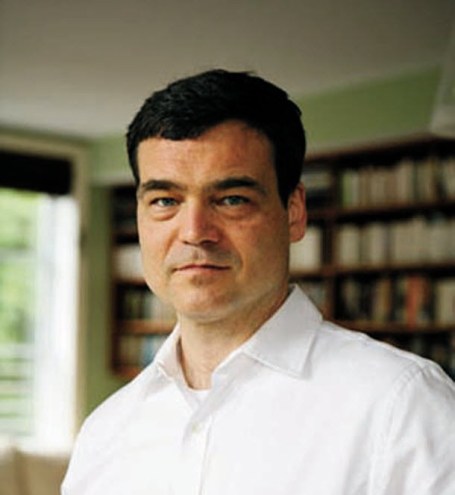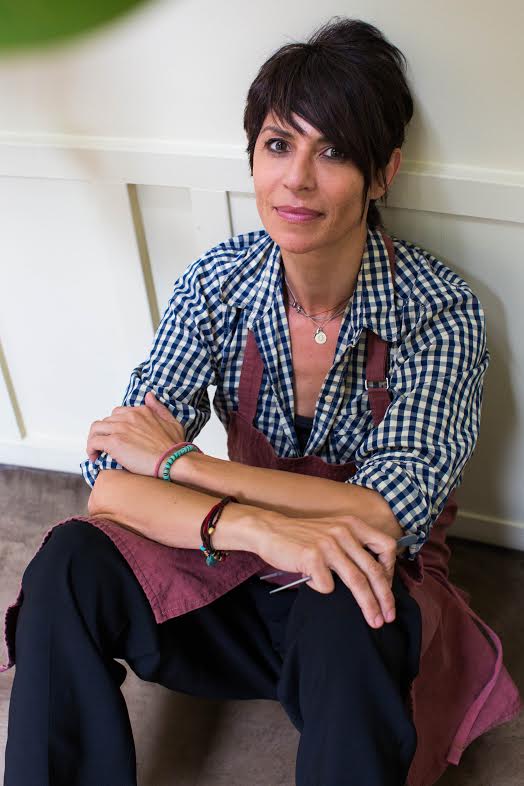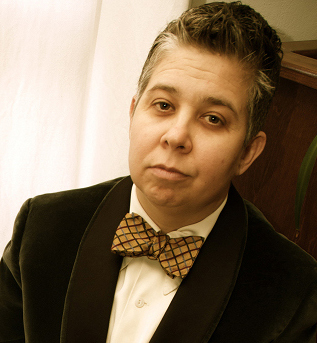 From left to right: Tracey Stewart, author of Do Unto Animals (Taea Thale); Heklina (Jose Guzman Colon); Chef Thomas McNaughton (Alanna Hale); Pulitzer Winning
Biographer TJ Stiles (Joanne Chan); Chef Dominque Crenn (Stephanie Hua); Ali Liebegott, writer on Transparent

Critters, food, drag queens, Pulitzer winners and Billy Shakespeare are among the ingredients in a festival that includes the care, feeding and rights of animals from Tracey Stewart (wife of Jon) and her much anticipated new book Do Unto Animals and a day where all are invited to Eat, Drink and Be Literary with chefs and authors Dominique Crenn of Atelier Crenn, Thomas McNaughton of Flour + Water, Mission Cheese Co-founder Anthony Myint and Cal Peternell of Chez Panisse to an evening of "twitterature" when some of San Francisco's most notorious drag queens—including Heklina and D'Arcy Drollinger—will read celebrity tweets; other programming will feature Pulitzer winners talking amongst themselves; the poet laureate of Hawaii, Kealoha performing an epic poem; bestselling author Christopher Moore discussing supernatural humor; deeply admired sports writers bellying up to the bar in the Tenderloin; Kidquake; Teenquake; the African-American Shakespeare company performing Romeo & Juliet set in the 1970s with actual teens in the two lead roles; lunch with Paul Theroux; playwright and actor Eric Bogosian, as well international authors in various venues around the City.

Litquake 2015 takes the varied fascinations, obsessions and literary lights of the Bay Area and puts them on display for 9 days for all the world to see from October 9-17; www.litquake.org



August 7 2015, San Francisco – Litquake, San Francisco's Literary Festival returns in 2015 with a slate of literary, word and performance-centric programming that reflects that varied fascinations and obsessions of the Bay Area. Over the course of the 9-day festival, now in its 16th year, attendees will have the opportunity to attend a myriad of events, including an evening with Tracey Stewart, wife of long time Daily Show host Jon Stewart, whose new book Do Unto Animals speaks to her experience as a vet tech and animal lover, and which gently and with humor, encourages us to be better stewards of the world around us.

Also on deck:
Two Pulitzer winners in conversation when Adam Johnson, author of The Orphan Master's Son and TJ Stiles, author of The First Tycoon: The Epic Life of Cornelius Vanderbilt and the soon to be released, Custer's Trials: A Life on the Frontier of a New America, sit down and talk books and writing

A small flotilla of the city's most notorious drag queens—including Heklina and D'Arcy Drollinger—reading (in both senses of the word) celebrity tweets

Eat, Drink and be Literary – A complete day of programming that will feature chefs and authors Dominique Crenn of Atelier Crenn, Thomas McNaughton of Flour + Water, Mission Cheese Co-founder Anthony Myint and Cal Peternell of Chez Panisse and a passel of luminaries from the world of food-meets-literature

The poet laureate of Hawaii

Kealoha

performing on stage live

Best-selling author Christopher Moore discussing supernatural humor

Deeply admired sports writers bellying up to the bar in the Tenderloin, including Bostonian Glenn Stout, who has authored more than 90 books and is long form editor for SB Nation

Kidquake!

Teenquake returns with more programming than ever, including a special performance from the African-American Shakespeare Company's new production of Romeo and Juliet set in the 1970s featuring actual teenagers in the roles of the doomed star-crossed lovers

A special intimate lunch with one of the most admired travel writers of our time, Paul Theroux

Playwright and actor Eric Bogosian on the Armenian genocide

Co-editors of The Believer magazine Vendela Vida and Heidi Julavits in conversation
International authors:
Fiston Mwanza Mujila from the Congo at Green Apple Books on the Park (October 10)
Chris Abani from Nigeria at Z Below (October 11)
Naja Marie Aidt from Denmark at The Lab (October 12)
Marc Dugain from France at the Mechanics Institute (October 15)
Wolfgang Büscher from Germany at the Goethe Institute (October 15)
With appearances from:
Daniel Handler - Author and raconteur who sometimes works under the nom de plume Lemony Snicket
Amy Tan - Bestselling author of The Joy Luck Club

and

The Kitchen God's Wife
Frank Portman - Musician and author
T Geronimo Johnson - Author of the comic novel, Welcome to Braggsville

Greg Proops - Comedian, author and podcaster
Neil Pollack - Satirist, novelist and yoga instructor
Robert Haas - US Poet Laureate
Al Young - California Poet Laureate
Ali Liebegott - Author of five novels and writer for the award-winning series Transparent
David Talbot - Founder of Salon, author of Season of the Witch

and the upcoming

The Devil's Chessboard: Allen Dulles, the CIA, and the Rise of America's Secret Government
Anita Amirrezvani - Iranian-American author
Nayomi Munaweera - Sri Lankan-American author
David Perlman - Science editor at the San Francisco Chronicle

since 1959

Mark Fiore - Pulitzer-winning political animator
Eric Bogosian - Playwright and Actor
Paul Theroux - Author and travel writer appearing at a special lunch in his honor
Litquake 2015 will feature 90 + programs with an additional 80 at the closing Lit Crawl through the Mission, with over 800 authors participating. A list of the day-by-day highlights is below; a complete preview schedule will be available to the press on 8/14/2015

Opening Night - Friday, October 9

The Devil's Acre: Litquake's Opening Night Celebrates 19th Century San Francisco
Celebrating the infamous and unhinged 1800s San Francisco, this marks both the 150th anniversary of both the San Francisco Chronicle and Examiner, and the official book launch for Drinking the Devil's Acre, Duggan McDonnell's illustrated history of cocktails from the wild and wicked saloons of the Barbary Coast.

Duggan McDonnell is a fifth-generation San Franciscan, writer, cocktail educator and historian, and the owner of Campo de Encanto Pisco. He was named a "Leader of the American Cocktail Revolution" by Food & Wine, and nominated twice as "Best Mixologist of the Year" at Tales of the Cocktail in New Orleans. Drinking the Devil's Acre: A Love Letter from San Francisco and her Cocktails is his first book.

Co-presented by the California Historical Society, Chronicle Books and Anchor Brewing Company

The Devil's Acre: Litquake's Opening Night Celebrates 19th Century San Francisco
Z Space Theater
450 Florida St.
Time: 7 pm VIP, 8 pm general public
Admission: $20 advance, $25 at the door

Saturday, October 10

Foolishness, Stupidity and Vice
An evening of satirical writers, artists, and performers with T. Geronimo Johnson, Daniel Handler, illustrators Lisa Brown and Tom Toro, Pulitzer-winning political animator Mark Fiore, and musician/author Frank Portman.

Saturday October 10
Z Space 450 Florida St.
Doors 7pm; show 8 pm
Admission: TBD

Sunday, October 11

Eat Drink and Be Literary
An entire day of food, wine, beer, and chocolate from the Bay Area's most innovative producers accompanying appearances by some of the Bay Area's most lauded chef/authors, including Thomas McNaughton of Flour + Water and Dominique Crenn of Atelier Crenn.

Participants include:
Taylor Boetticher – Co-owner of The Fatted Calf Charcuterie
​Emma Christensen – Recipe editor for The Kitchn and author of True Brews, as well as a contributing writer and recipe developer for The Kitchn Cookbook
Sue Conley – Co-author of Cowgirl Creamery Cooks and co-founder of Cowgirl Creamery in Point Reyes
Dominique Crenn – The first female chef in America to earn two Michelin Stars, and chef-owner of Atelier Crenn and Petit Crenn and co-author of Atelier Crenn: Metamorphosis of Taste, forthcoming this year from Houghton Mifflin
Kevin Feinstein – Co-author of The Bay Area Forager and Practically Wild: Food and Health Through the Eyes of a Modern Forager
Colleen McLeod Garner – Head Bootlegger-NorCal, American Born Moonshine
Joyce Goldstein – Former Chef/Owner of the award-winning restaurant Square One, and chef of Cafe at Chez Panisse
Connie Green – Author of The Wild Table and founder of one of the first and one of the largest wild foods businesses in the U.S.
Amy Guittard – Fifth-generation San Franciscan who oversees marketing and is involved in sourcing and sustainability at Guittard Chocolate Company
Dana Gunders – Author of the Waste-Free Kitchen Handbook and staff scientist at the Natural Resources Defense Council who leads NRDC's work on reducing the amount of food wasted across the country
Carolyn Jung – James Beard Award-winning food writer based in the Bay Area
Karen Leibowitz – Writer and restaurateur, whose collaborations include the Atelier Crenn book, co-written with Dominique Crenn, and The Perennial Restaurant, co-founded with Anthony Myint, with whom she also co-wrote Mission Street Food
Kirk Lombard – Founder of Sea Forager, the CSF sustainable fish delivery business and sea foraging tour guide business in San Francisco and author of A Sea Forager's Guide to the Northern California Coast, forthcoming from Heyday in 2016
Judith Lowry – Author of California Foraging and proprietor of Larner Seeds, specializing in California native plants
Paolo Lucchesi – San Francisco Chronicle dining editor and Inside Scoop columnist. He has co-authored two cookbooks: The Humphry Slocombe Ice Cream Book and flour + water: pasta
Thomas McNaughton – Executive chef and partner of Ne Timeas Restaurant Group, which includes restaurants: Flour + Water, Central Kitchen, Salumeria, Aatxe and Café du Nord. In 2014, he published his first cookbook, flour + water: pasta
Sam Mogannam – Owner of Bi-Rite Market and author of Bi-Rite Market's Eat Good Food
Anthony Myint – Restaurateur, chef and co-founder of Mission Chinese Food, Commonwealth, Mission Cantina (NYC), Lt. Waffle and The Perennial. He co-wrote Mission Street Food (2011) and contributed to Mission Chinese Food (2015)
Cal Peternell – Chez Panisse chef and author of ever popular Twelve Recipes
Liz Prueitt – Author of Tartine and co-owner Tartine Bakery and the upcoming Manufactory
Jonah Raskin – The author of Field Days: A Year of Farming, Eating and Drinking Wine in California. (UC Press)
Iso Rabins – Chef and founder of forageSF, The Wild Kitchen, and The Underground Market
Tara Austin Weaver – Author of Orchard House and The Butcher & The Vegetarian
Kathleen Weber – Author of Della Fattoria Bread
Chris Ying – Editor-in-chief of Lucky Peach and co-author of Ivan Ramen (2013) and the Mission Chinese Food Cookbook (2015)
Sponsors include: 7x7, Tablehopper, Lucky Peach and GFF Magazine

Eat, Drink, and Be Literary
ZSpace
450 Florida St.
Time: 11:00 AM - 5:30 PM
Admission: All-inclusive $25 in advance, $30 at the door

Sunday, October 11

East Bay launch for Tangled Vines by Frances Dinkelspiel
Litquake celebrates the East Bay launch of the book Tangled Vines: Greed, Murder, Obsession, and an Arsonist in the Vineyards of California which focuses on the underbelly of the wine world, including a 2005 arson fire that destroyed 4.5 million bottles of fine California wine worth more than $250 million.

La Botella Republic
2055D Center St., Berkeley, CA 94704
Time:7 PM
Admission: FREE

Monday, October 12

Kealoha: The Story of Everything
Kealoha, the first Poet Laureate of Hawai'i and honored MIT Nuclear Physics graduate presents the world premiere of his multi-media production titled The Story of Everything– a performance that infuses science, storytelling, poetry, movement, and visual art.

This original creation story in epic poem format explores the question "Where do we come from?"

Produced with support from the Native Arts and Cultures Foundation

Z Space
450 Florida St.
Wheelchair accessible, all ages
Time: 7pm
Admission: $20/$15 Students

Kill Your Darlings: The Unpleasant Art of Starting Over
Litquake's edition of the Bay Area's long-running Porchlight series (15 years!) returns to the festival for a special storytelling night of authors and writers, telling tales on the theme of "Kill Your Darlings."
Verdi Club
2424 Mariposa St.
Time: Doors at 7, show at 8
Admission: $20 advance, $25 at the door

Tuesday, October 13

Tracey Stewart and Do Unto Animals
Veterinary technician, wife of Daily Show host Jon Stewart and mother of two Tracey Stewart believes that the more we understand animals the better equipped we are to help them. Her first book, Do Unto Animals is a heartfelt and richly illustrated guide to how we can improve animals' quality of life at home, in the backyard, and on the farm.

Throughout the book, Stewart mixes straightforward facts about domesticated and wild animals' behavior with practical advice, hands-on projects, and personal—often humorous—stories of her own family's experience.

Z Below
470 Florida St.
Time: 7pm
Admission: $15

Lit by the Lake in the Library
A celebration of the variety of literary talent that sees authors with deep roots in the East Bay coming together to read from their newly published books, some of which are set in Oakland.
Juliet Blackwell is the author of The Paris Key in The New York Times bestselling Witchcraft Mysteries and more. She is past president of Northern California Sisters in Crime.
Cassandra Dunn is the author of The Art of Adapting (Touchstone/Simon & Schuster).
Rachael Herron is the author of Splinters of Light (Penguin/NAL, 2015), and Pack Up The Moon (Penguin, 2014), the Cypress Hollow romance novel series, and a memoir, A Life in Stitches.
Judy Juanita's novel Virgin Soul is about a young black woman joining the Black Panther Party in the 60s, and was published by Viking in 2013.
Sophie Littlefield is the author of 18 novels and four series including The Guilty One (Gallery, 2015). Her novels have won Anthony and RT Book Awards and been shortlisted for many others.
Colette Winlock, M.A., lives in Oakland CA. At 52 she wrote her first novel Undoing Crazy. Influenced by African-American women writers, Colette writes culturally inspired literature rich in story and prose.
Main Library 1st floor study area, 125 14th Street
Four blocks from Lake Merritt BART or six blocks from 12th Street Oakland City Center BART
Benefiting Litquake and the Friends of the Oakland Public Library
Wine will be available for purchase
Time: 6:30-8PM
Admission: $5.00 suggested donation

Celebrity Twitterature
Graduating to the main festival after two years at Lit Crawl San Francisco is a new, full-fledged nightclub version of the outrageous, wildly popular phenomenon known as #celebritytwitterature! The city's most notorious drag queens dramatically and hilariously present the year's most scandalous celebrity trials, triumphs, tribulations, foibles, falls, and fancies, as seen on Twitter. This multimedia evening of interpretative social media reenactments will be fully interactive, with retweets streaming in real-time on the big screen. Featuring D'Arcy Drollinger, Heklina, Martha T. Lipton, Ben McCoy, and you!

Celebrity Twitterature
Oasis
298 11th St.
Tuesday, October 13
7-9 pm
Admission: TBD

Wednesday, October 14

Sports Night!
America's obsession with sports continues unabated. This is an evening of award-winning sports writers—including Glenn Stout, Justine Gubar and Gary Singh—bellying up to the bar to discuss the why's and what's of this, as well as read form their new books. Emcee: Anthony Bedard.
Glenn Stout is the author, editor or ghostwriter of nearly 90 books, including the Boston Globe bestsellers Fenway 1912 and Red Sox Century as well as Yankees Century, the oral history Nine Months at Ground Zero, and a biography of Trudy Ederle, Young Woman and The Sea.
Justine Gubar is a four-time Emmy award-winning investigative journalist.
Gary Singh is an award-winning travel journalist with a music degree who publishes poetry, paints and exhibits photographs.
Hemlock Tavern
1131 Polk St.
7-9 pm
Admission: TBD

Thursday, October 15

Flight of Poets
Wine and poetry make a delicious due at this reading curated by Hollie Hardy and Tess Taylor. Internationally renowned sommelier Christopher Sawyer pairs six talented poets with six exquisite wines carefully selected to illuminate their work.
Tony Barnstone is Albert Upton Professor of English at Whittier College and author of 16 books, including Beast in the Apartment, Tongue of War, and From Pearl Harbor to Nagasaki.
Ellen Bass's poetry includes Like a Beggar, The Human Line, and Mules of Love. Her nonfiction books include The Courage to Heal and Free Your Mind. She teaches in the MFA writing program at Pacific University.
Annelyse Gelman is a California Arts Scholar, the inaugural poet-in-residence at UCSD's Brain Observatory, and recipient of the 2013 Lavinia Winter Fellowship. She is the author of the poetry collection Everyone I Love is a Stranger to Someone (2014).
Maisha Z. Johnson is a poet of Trinidadian descent exploring the intersections of art, healing, and social change. She has an MFA in Poetry and she is the author of No Parachutes to Carry Me Home.
Deborah Landau is the author of three collections of poetry, most recently The Uses of the Body. She teaches in and directs the Creative Writing Program at New York University, and lives in Brooklyn.
Indigo Moor is the author of Through the Stonecutter's Window, Northwestern University Press and Tap-Root, Main Street Rag is a poet, playwright, and engineer. His stage play, Live! at the Excelsior has been optioned for a full-length film.
Flight of Poets at Hotel Rex
Hotel Rex
562 Sutter St
21 and over
7PM (Doors Open at 6:30)
Admission: $20 (includes wine flight of six tastes)

Jewish Noir at The Contemporary Jewish Museum
Writers R.S. Brenner, M. Dante, and Stephen Jay Schwartz read from a new anthology on Jewish Noir, followed by a discussion on crime and Jewish fiction.

The Contemporary Jewish Museum
736 Mission Street
Time: 6:30 PM
Admission: Free with Museum admission ($5 after 5pm)

Friday, October 16

One City One Book with David Talbot
David Talbot, founder of Salon and author of Season of the Witch, this year's One City One Book selection. The Cockettes will perform! Talbot's latest book is The Devil's Chessboard: Allen Dulles, the CIA, and the Rise of America's Secret Government.

One City One Book with David Talbot
Z Space, 450 Florida St
Time: 8pm, doors at 7pm
Admission: TBD

Bonner Paddock, author of One More Step - My Story of Living with Cerebral Palsy, Climbing Kilimanjaro, and Surviving the Hardest Race on Earth in conversation with Joan Ryan
Bonner Paddock is a successful marketing executive and founder of the OM Foundation (OMF), which serves children with disabilities. He lives in Laguna Beach, California.
Joan Ryan is an award-winning journalist and author of many books, most recently the New York Times bestselling Molina: The Story of the Father Who Raised an Unlikely Baseball Dynasty.
Romeo and Juliet from the African-American Shakespeare Company
The African-American Shakespeare Company takes William Shakespeare's iconic story of love, passion and innocence and sets it in the 1970s with an era-appropriate soundtrack of funk and jive-talkin' supplying the rhythm. Directed by the AASC's Executive Director Sherri Young and Artistic Director L. Peter Callender, this production casts two teenagers in the role of the doomed star-crossed young lovers.

Buriel Clay Theater
762 Fulton Street
Time: TBD
Admission: $10

Saturday, October 17

The Closing Night Lit Crawl
The one, the only Lit Crawl winds its way through the Mission District of San Francisco. Taking place in 80 venues over the course of 3.5 hours, the Lit Crawl continues to define literary mayhem at its very finest. #literarymayhem

Lit Crawl
80+ Venues on and around Valencia Street in the Mission
Time: 6:00 – 9:30pm
Admission: FREE

About Litquake
Litquake, San Francisco's annual literary festival, was founded by Bay Area writers in order to put on a week-long literary spectacle for book lovers, complete with cutting-edge panels, unique cross-media events, and hundreds of readings. Since its founding in 1999, the festival has presented more than 6,300 author appearances for an audience of over 132,000 in its lively and inclusive celebration of San Francisco's thriving contemporary literary scene. Litquake seeks to foster interest in literature, perpetuate a sense of literary community, and provide a vibrant forum for Bay Area writing as a complement to the city's music, film, and cultural festivals. 2015 Dates: 10/9-17. www.litquake.org

Litquake is made possible in part due to the support of the following sponsors: The Miner Anderson Family Foundation, National Endowment for the Arts, Bloomberg Philanthropies, San Francisco Arts Commission, San Francisco Grants for the Arts, Zellerbach Family Foundation, Craig Connects, Bernard Osher Foundation, California Institute of Integral Studies, Chronicle Books, HarperOne, Stanford Continuing Studies and SF Travel. Media Sponsors: 7x7, KQED, KALW 91.7, FORA T.V, and Johnny Funcheap. Media Partners: BARtab

###






---
---
Shave and a Haircut
3685 17th street # 3
San Francisco, California 94114
US


Read the VerticalResponse marketing policy.