Press Contact
Liam Passmore
Shave and a Haircut
liam@shaveandahaircut.biz
415-865-0860 (p) 415-218-1544 (c)
Litquake Adds 8 New Categories to Festival's Annual Barbary Coast Awards Coming This October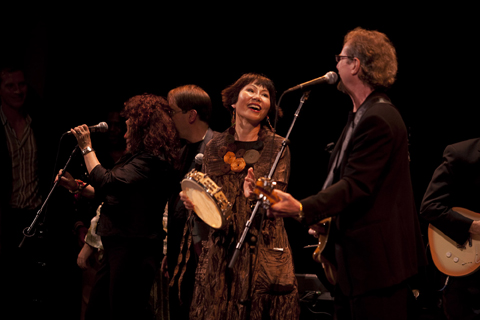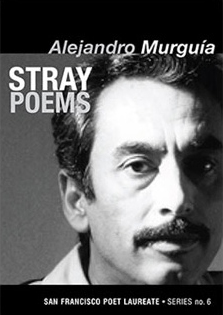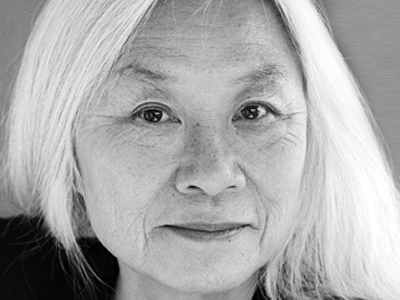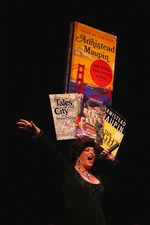 From left to right: Amy Tan joins Roger McGuinn onstage at her Barbary Coast Awards tribute for "Mr. Tambourine Man" (Dan Dion); San Francisco Poet Laureate Alejandro Murguía;
National Book Award-winning author

Maxine Hong Kingston; Beach Blanket Babylon tribute to author Armistead Maupin at the first Barbary Coast Awards in 2007; the late Kathi Kamen Goldmark


Literary Legend; Kathi Kamen Goldmark Award for Devotion to the Cause; California Classics; LGBT Castro Vanguard; Literary Publication; Literary Institution; Bookstore Hero and In Memoriam are all new for 2016; Recipients include: The Bancroft Library, Justin Chin, Jewelle Gomez, Maxine Hong Kingston, Michael Krasny, Alejandro Murguía, Thomas Sanchez, Threepenny Review, and Paul Yamazaki of City Lights Booksellers & Publishers

Litquake is scheduled for October 7-15; Barbary Coast Awards on Thursday, October 13 at the Herbst Theatre




San Francisco July 7, 2016 – In advance of its 2016 festival, Litquake is proud to announce a significant expansion of its annual Barbary Coast Awards in order to recognize more authors and institutions who have contributed greatly to the enduring literary life and reputation of San Francisco and the Bay Area.

Initiated in 2007 with a single award to the one and only Armistead Maupin, other recipients since inception include:
2008: Tobias Wolff
2009: Amy Tan
2010: Lawrence Ferlinghetti/City Lights Booksellers & Publishers
2011: Ishmael Reed
2012: Joyce Jenkins & Poetry Flash
2013: Ron Turner & Last Gasp Comics
2014: 826 Valencia & McSweeney's (Vendela Vida & Dave Eggers)
One of the true highlights of the Barbary Coast Awards occurred in 2010 when both Patti Smith and Tom Waits appeared and performed onstage at the Herbst Theatre to honor Lawrence Ferlinghetti. Other never-to-be-forgotten moments include: an Ethel Merman drag performer serenading Armistead Maupin with a live rendition of Journey's "When the Lights Go Down in the City"; Roger McGuinn of The Byrds following in the footsteps of a troop of Chinese Lion Dancers to close the tribute to Amy Tan with a medley that included "So You Want To Be A Rock and Roll Star", "Turn, Turn, Turn" and "Mr. Tambourine Man" which found Tan joining him on stage to play tambourine; the elegant and eloquent homages paid to Tobias Wolff by Adam Johnson, Tom Perrotta and George Saunders.

"This year, we've added some new awards, to make our annual ceremony a more all-encompassing affair," said co-founder Jane Ganahl. Co-founder Jack Boulware adds, "Of course, there will still be the same surprises, undignified behaviors and poignant homages as in recent years."

One of the new awards is named in honor of the late Kathi Kamen Goldmark, who proved herself a tireless cheerleader for the literary scene in her roles of author, radio and event producer, and early board member for Litquake. Receiving the first "KKG Award" for keeping the fires burning is Michael Krasny of KQED, who features more authors on his show than any other program in the country.

The complete list of 2016 recipients is below:
Literary Legends: Maxine Hong Kingston and Alejandro Murguía
Kathi Kamen Goldmark Award for Devotion to the Cause: Michael Krasny
California Classics Award: Thomas Sanchez for Rabbit Boss
LGBT Castro Vanguard Award: Jewelle Gomez
Literary Publication: Threepenny Review
Literary Institution: Bancroft Library
Bookstore Hero: Paul Yamazaki of City Lights Bookstore & Publishers
In Memoriam: Justin Chin
Music for The Barbary Coast Awards 2016: Patrick Wolff Quartet

About Litquake
Litquake, San Francisco's annual literary festival, was founded by Bay Area writers in order to put on a week-long literary spectacle for book lovers, complete with cutting-edge panels, unique cross-media events, and hundreds of readings. Since its founding in 1999, the festival has presented more than 7,000 author appearances for an audience of close to 150,000 in its lively and inclusive celebration of San Francisco's thriving contemporary literary scene. Litquake seeks to foster interest in literature, perpetuate a sense of literary community, and provide a vibrant forum for Bay Area writing as a complement to the city's music, film, and cultural festivals. 2015 Dates: 10/7-15. www.litquake.org

Litquake is made possible in part due to the support of the following sponsors: The Miner Anderson Family Foundation, Margaret & Will R. Hearst III Gift Fund, San Francisco Grants for the Arts, Bloomberg Philanthropies, craigconnects.org, Jack & Rose Ulllman Foundation, Fleishhacker Foundation, Bernard Osher Foundation, California Institute of Integral Studies, HarperOne, Moleskine, Out of Print, SF Travel, Stanford Continuing Studies, California College of the Arts, and the Yerba Buena Gardens Festival

Media Sponsors & Partners: 7x7, KQED, KALW 91.7, Bay Area Reporter/BARtab and Johnny Funcheap

About Barbary Coast Awards
Presented each year to a dynamic Bay Area author or literary organization for a lifetime of literary achievement, this eagerly anticipated evening brings together an outstanding lineup of literary stars, live music, and multimedia presentations for a novel, thoughtful, and highly entertaining tribute.

2015: Community of Writers at Squaw Valley
2014: 826 Valencia & McSweeney's (Vendela Vida & Dave Eggers)
2013: Ron Turner & Last Gasp Comics
2012: Joyce Jenkins & Poetry Flash
2011: Ishmael Reed
2010: Lawrence Ferlinghetti/City Lights Booksellers & Publishers
2009: Amy Tan
2008: Tobias Wolff
2007: Armistead Maupin

More information at www.litquake.org

###


---
Shave and a Haircut
3685 17th Street, Studio 3
San Francisco , California 94114
US


Read the VerticalResponse marketing policy.