Litquake Begins Friday October 6 While the Closing Night Lit Crawl Through the Mission Looms the Following Saturday, October 14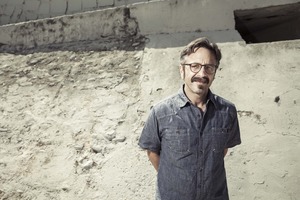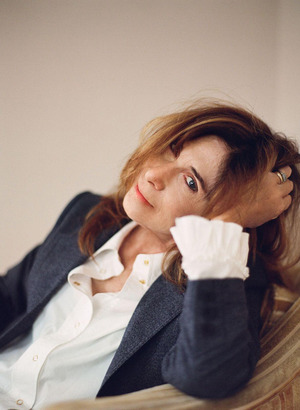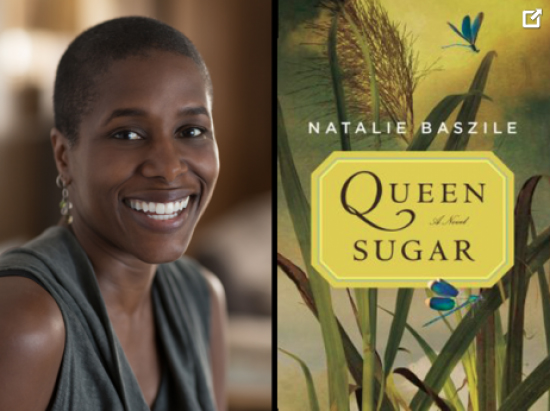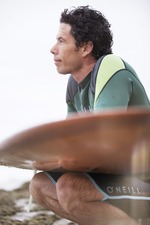 From left to right: Marc Maron; Chris Kraus; Natalie Baszile, author of Queen Sugar and Jaimal Yogis (Peter Lawson) are all part of Litquake's 2017 Festival
Closing night Lit Crawl through the Mission will feature over 500 authors in 102 events taking place in 92 venues, including
Mystery Writers of America
,
The Introvert Happy Hour
, a
MUNI Diaries Haiku Battle
,
Drag Queens and Lit
,
The Joan Dideon Power Hour, Sex Sin and Rock and Roll,
Social Justice in Hackerspace
and much more; the main festival begins Friday October 6, when
Litquake turns 18 and celebrates in style with a festival that includes Marc Maron;
author, filmmaker and Kathy Acker biographer Chris Kraus, whose book
I Love Dick
is the basis for
Jill Soloway's new television series on Amazon; renowned musician and author Loudon Wainwright III with his new memoir
Liner Notes
and a host of others including Senator Barbara Boxer and comedian Will Durst
parsing the President
Litquake begins October 6 and wraps on October 14 with their traditional (and somewhat notorious!) Lit Crawl down Valencia Street in the Mission; 102 events in 92 venues from 5pm to 9pm in three stages 5-6pm; 6:30pm-7:30pm; 8pm-9pm, all 100% FREE
litquake.org/event-series/lit-crawl-san-francisco
October 4, 2017, San Francisco CA – After a pre-season of very successful events geared around the politics of resistance, Litquake will in large part make a return to the fun and joy to be gleaned from the niche-rich world of literature in the 2017 edition of the festival. "This year," says Ganahl, "we celebrate life—thought-provoking, hilarious, innovative, anarchistic, ridiculous life—and the literature it inspires. Because here, that's what we do."



The Festival runs 10 days, and closes with the Lit Crawl through the Mission. Dubbed "literary mayhem at its finest" the Crawl will feature readings in bars, retail establishments, galleries and all manner of other outlets along Valencia and related streets; select highlight links below:
Social Justice from Stanford's Artist Activist Collective
7x7 presents The Joan Didion Power Hour
Hush Hush Drag Reads from 48 Hills and The Stud
The MUNI Diaries Haiku Battle!
ZYZZYVA All Stars

My First Time: San Francisco Chronicle Writers Recount Their Earliest Bylines

Sex, Sin and Rock and Roll

Highlights from the Main Festival starting October 6
October 7: Author and filmmaker Chris Kraus (writer of I Love Dick, Jill Solloway's new Amazon TV series) with her new biography of the influential late experimental novelist and San Francisco resident Kathy Acker (Swedish American Hall).

October 7 & 8: Panel discussions on the Art of Writing, and publishing advice for aspiring authors (American Bookbinders Museum).

October 8: screening of Season Two Episode 1 of Queen Sugar, and conversation with book author Natalie Baszile (Alamo Drafthouse).

October 8: An evening of surfing, philosophy, and literature, with authors Jaimal Yogis (All Our Waves are Water) and Aaron James (Surfing with Sartre: An Aquatic Inquiry Into a Life of Meaning).

October 9: Litquake's annual presentation of Porchlight Storytelling Series, hosted by Beth Lisick and Arline Klatte, with actress, author and poet Amber Tamblyn (fresh from her media dustup with actor James Woods), joining Owen Egerton, Laleh Khadivi, Cleve Jones, Carvell Wallace, and Norman Zelaya to tell hero-themed stories.

October 9: Tribute to Pablo Neruda with City Lights Bookstore & Publishers (Swedish American Hall).

October 9: Staged reading of Joan Didion's Slouching Towards Bethlehem with Word for Word on its 50th anniversary of original publication (Z Space).

October 9: A conversation about the wonders of LSD, microdosing and SF's rich heritage in the acid trade, featuring Ayelet Waldman A Really Good Day: How Microdosing Made a Mega Difference in My Mood, My Marriage, and My Life, and Don Lattin Changing Our Minds: Psychedelic Sacraments and the New Psychotherapy (Book Club of California).

October 10: 50th anniversary of Gabriel García Márquez's One Hundred Years of Solitude with San Francisco Public Library (SFPL Koret Auditorium).

October 10: Author and musician Loudon Wainwright III with his new memoir Liner Notes (Swedish American Hall).

October 11: Anthology of African-American authors, "Of Poetry and Protest," with Museum of the African Diaspora (MoAD).

October 12: With so many Americans confounded by Trump's irrational behavior, not to mention odd use of the English language, Litquake has assembled this panel of experts to shed some light. Senator Barbara Boxer addresses his political naiveté, linguist Geoffrey Nunberg helps parse his verbal tics, psychiatrist/activist Dr. Dee Mosbacher sheds light on his mental state, and comedian Will Durst talks about finding humor in this un-funny crisis. Moderated by journalist and author David Talbot.

October 12: Festival favorite Poetry World Series, curated by Rebecca Foust, and featuring the best contemporary poets (Make-Out Room).

October 13: Author Eddy Portnoy presents his new book Bad Rabbi: And Other Strange but True Stories from the Yiddish Press (Contemporary Jewish Museum).

October 13: Waiting for the Punch: Marc Maron and Brendan McDonald, Co-presented by Craig Newmark Philanthropic Fund;
Each week over a million and a half listeners tune into the podcast WTF with Marc Maron to hear Marc and a guest do something remarkable: talk. The best of those interviews has now been collected in the new collection Waiting for the Punch, a hilarious, honest, and powerful running narrative of the world's most recognizable names working through the problems, doubts, joys, triumphs, and failures we all experience. Think of it as an everyman's guide to life, except with Barack Obama, Bruce Springsteen, and Amy Schumer. Featuring WTF host Marc Maron, in conversation with WTF producer Brendan McDonald. Book sales and signing to follow. $30 adv / $35 door. NOTE: Tickets for this event go on sale at Alamo Drafthouse on Tuesday, September 19 at 10am: https://drafthouse.com/sf/theater/new-mission - set dropdown menu to October 13 and live link will be there.

October 13: An evening of poets at Grace Cathedral atop Nob Hill.
Also on the docket for the 2017 festival:
Litquake will feature a special evening with this year's S.F. Public Library One City One Book selection, Black Against Empire, a history of the Black Panther Party, and its co-author, Waldo E. Martin

Shanti Project founder Charles Garfield (Strut)

Former Sierra Club Executive Director Carl Pope, co-author of Climate of Hope: How Cities, Businesses, and Citizens Can Save the Planet)
Elizabeth Pepin, co-author of Harlem of the West: The San Francisco Fillmore Jazz Era, with guest musicians from the era (Doc's Lab)

Kim Shuck, new S.F. Poet Laureate

Greg Sarris, author of new short fiction How a Mountain was Made, and Tribal Chairman of the Federated Indians of Graton Rancheria
High Res Images can be found
HERE
About Litquake
Litquake, San Francisco's annual literary festival, was founded by Bay Area writers in order to put on a week-long literary spectacle for book lovers, complete with cutting-edge panels, unique cross-media events, and hundreds of readings. Since its founding in 1999, the festival has presented close to 8000 author appearances for an audience of over 165,000 in its lively and inclusive celebration of San Francisco's thriving contemporary literary scene. Litquake seeks to foster interest in literature, perpetuate a sense of literary community, and provide a vibrant forum for Bay Area writing as a complement to the city's music, film, and cultural festivals. 2017 Dates: 10/6-14. www.litquake.org

Litquake is grateful for the support of the following funders who help make our programming possible.

Institutional Giving
California Arts Council, California College of the Arts, California Institute of Integral Studies, Central Recovery Press, Chronicle Books, Grants for the Arts, Walter & Elise Haas Fund, Miner Anderson Family Foundation, Mystery Writers of America, Northern California Chapter, The Bernard Osher Foundation, Stanford Continuing Studies, Thistlewood Foundation, Yerba Buena Gardens Festival, Zellerbach Foundation

Individual Giving
Frances Dinkelspiel and Gary Wayne, Anne Germanacos, Scott James and Gerald Cain, Nion McEvoy, Craig Newmark, Camilla Smith, Ellen Ullman

Media Sponsors
San Francisco Chronicle; 7 X 7; KQED; KALW 91.7; Bay Area Reporter/BARtab; 48 Hills; Johnny Funcheap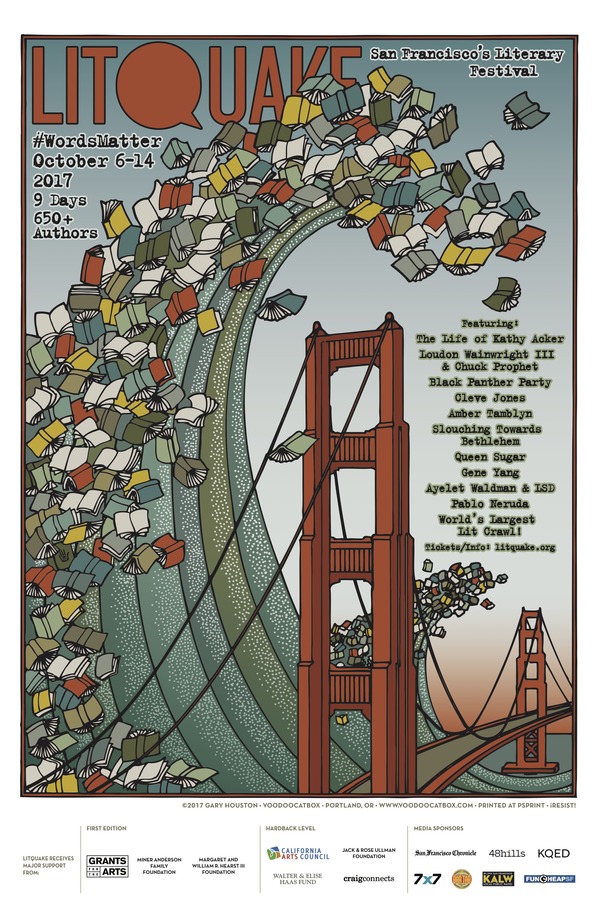 ---
Shave and a Haircut
3685 17th Street #3
San Francisco, California 94114
US


Read the VerticalResponse marketing policy.