San Francisco's Litquake Looks To Combine Literature With the F Word (as in fun)
at 2017 Festival This Fall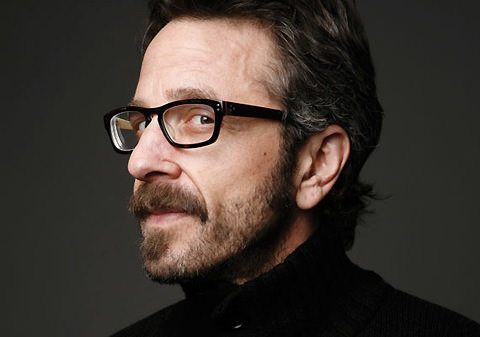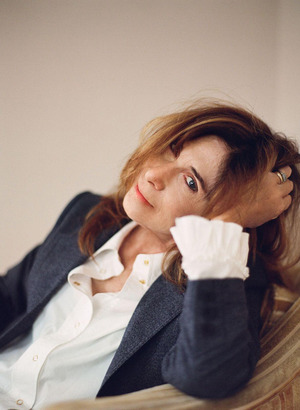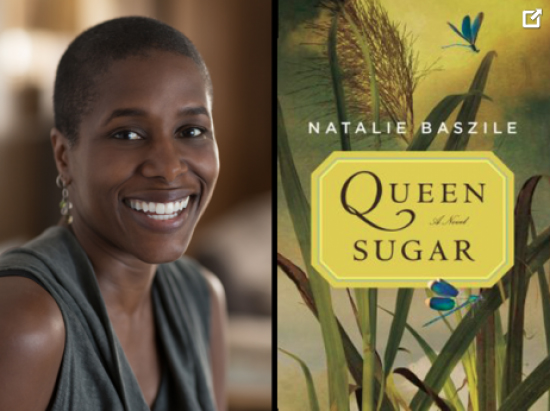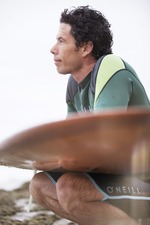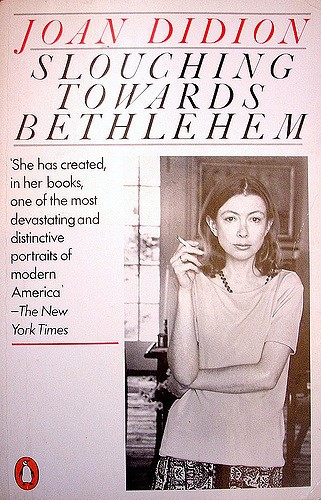 From left to right: Marc Maron; Chris Kraus; Natalie Baszile, author of Queen Sugar; Jaimal Yogis (Peter Lawson); cover of Slouching Towards Bethlehem

Litquake turns 18 and celebrates in style with a festival that will see podcast legend and co-star of the Netflix series GLOW

Marc Maron

with his new book,

Waiting for the Punch: Words to Live by from the WTF Podcast;

author, filmmaker and Kathy Acker biographer

Chris Kraus

, whose book

I Love Dick

is the basis for

Jill Soloway's

new television series on Amazon; a live, staged reading from Word for Word marking the fiftieth anniversary of

Joan Didion's Slouching Toward Bethlehem

; renowned musician and author

Loudon Wainwright III

with his new memoir

Liner Notes;

new fiction from Italy, France, Sweden and the Netherlands; actress, author and poet

Amber Tamblyn

; an evening of surfing philosophy and literature with

Jaimal Yogis

(

All Our Waves are Water

) and

Aaron James

(

Surfing with Sartre: An Aquatic Inquiry Into a Life of Meaning

) and a roster of events scheduled for bars, bookstores, cafes and galleries all over the city that will include the Season Two premiere screening of the

O Network's Queen Sugar

with the author

Natalie Baszile

the Alamo Drafthouse, all before culminating in the final night's Lit Crawl on Valencia Street in the Mission

More authors and programming to be announced in coming weeks; Festival opens October 6 and will run through October 14;

www.litquake.org


July 14, 2017, San Francisco CA – After a pre-season of very successful events geared around the politics of resistance, Litquake will in large part make a return to the fun and joy to be gleaned from the niche-rich world of literature in the 2017 edition of the festival.

"We're all suffering from political fatigue this year," say Litquake cofounders Jack Boulware and Jane Ganahl. "Although Litquake has already responded to our nation's petulant leadership with nine months of thoughtful #resist programming, news feeds still induce angina with every glance at our phones. All of us, all over America, could use a break."

"Fortunately," adds Boulware, "we're based in San Francisco, the city that knows how to party while the world burns. And so this October, our festival combines the socially conscious urgency of #WordsMatter with the Bay Area's indigenous sense of fearless, apocalyptic fun."

"This year," says Ganahl, "we celebrate life—thought-provoking, hilarious, innovative, anarchistic, ridiculous life—and the literature it inspires. Because here, that's what we do."

With more authors and programming to be added in the coming weeks, the schedule is coming together with a number of appearances covering a huge range of interests. Highlights include: Also on the docket for the 2017 festival:
Actress, author and poet Amber Tamblyn at the annual Litquake edition of Porchlight (theme this year: Heroes)
Litquake will feature a special evening with this year's S.F. Public Library One City One Book selection, Black Against Empire, a history of the Black Panther Party, and its co-author, Waldo E. Martin
Shanti Project founder Charles Garfield (Strut)
Former Sierra Club Executive Director Carl Pope, co-author of Climate of Hope: How Cities, Businesses, and Citizens Can Save the Planet)
Elizabeth Pepin, co-author of Harlem of the West: The San Francisco Fillmore Jazz Era, with guest musicians from the era (Doc's Lab)
Kim Shuck, new S.F. Poet Laureate
Greg Sarris, author of new short fiction How a Mountain was Made, and Tribal Chairman of the Federated Indians of Graton Rancheria
Litquake will wrap on October 14 with the traditional (and somewhat notorious!) Lit Crawl down Valencia Street in the Mission; a separate release on the Crawl will be forthcoming



About Litquake
Litquake, San Francisco's annual literary festival, was founded by Bay Area writers in order to put on a week-long literary spectacle for book lovers, complete with cutting-edge panels, unique cross-media events, and hundreds of readings. Since its founding in 1999, the festival has presented close to 8000 author appearances for an audience of over 165,000 in its lively and inclusive celebration of San Francisco's thriving contemporary literary scene. Litquake seeks to foster interest in literature, perpetuate a sense of literary community, and provide a vibrant forum for Bay Area writing as a complement to the city's music, film, and cultural festivals. 2017 Dates: 10/6-14. www.litquake.org

Litquake is grateful for the support of the following funders who help make our programming possible.

Institutional Giving
California Arts Council, California College of the Arts, California Institute of Integral Studies, Central Recovery Press, Chronicle Books, Grants for the Arts, Walter & Elise Haas Fund, Miner Anderson Family Foundation, Mystery Writers of America, Northern California Chapter, The Bernard Osher Foundation, Stanford Continuing Studies, Thistlewood Foundation, Yerba Buena Gardens Festival, Zellerbach Foundation

Individual Giving
Frances Dinkelspiel and Gary Wayne, Anne Germanacos, Scott James and Gerald Cain, Nion McEvoy, Craig Newmark, Camilla Smith, Ellen Ullman

Media Sponsors
7 X 7, Bay Area Reporter/BARtab, Johnny Funcheap, KALW 91.7, KQED, San Francisco Chronicle




---
Shave and a Haircut
3685 17th Street #3
San Francisco, California 94114
US


Read the VerticalResponse marketing policy.