Program Coordinator Corner
Reminder

Early Bird registration for members will begin May 10 for the summer session. Please take advantage of this important membership benefit.

Congratulations to newly elected OLLI at WMU Advisory Board officers:

Chair—Jo Arnold
Vice Chair—Mary Doud
Secretary—Gillian Stoltman
---
Volunteer Corner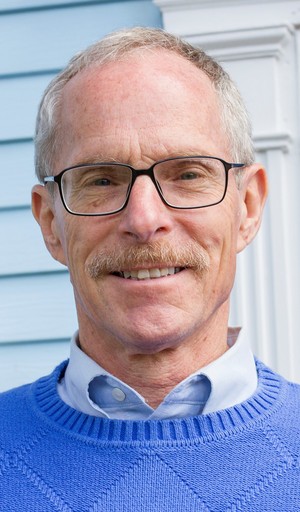 A busy, busy man finds time for OLLI
An often-quoted comment is, "If you want something done, ask a busy person to do it." It's true of our OLLI at WMU instructors and volunteers. A good example is Randy Schau.
He retired three years ago as deputy city attorney for Kalamazoo and began adding volunteer activities to his already busy life. He learned about OLLI at WMU, took some courses, and offered to teach some himself. In one he clarified the rules of basketball and in another he explained how the states got their shapes. The states course will be repeated in July and Schau will teach a course on the rules of football in the fall.
He has been a referee for high school sports for a long time—27 years for basketball and 10 years for football. And his interest in the states' shapes results from being, in his own words, "a maps fanatic."
Randy Schau
Here are other things that keep Schau busy:
Serving on the Portage Zoning Board of Appeals
Working with birds and snakes at the Kalamazoo Nature Center and guiding school students there
Helping Habitat for Humanity build houses
Being a spring/summer tour guide at the W.K. Kellogg Bird Sanctuary
Helping students at an elementary school with mathematics
Writing many articles for the quarterly magazine for Kalamazoo College alumni
Schau notes that he also likes to fly things: a radio-controlled model airplane and a drone. On his to-do list it includes taking up painting.
A native of Kalamazoo, Schau graduated in 1973 from Western Michigan University where he studied history, sociology and education. He taught fourth and fifth grades in Lawrence for five years.
His law degree is from Lewis and Clark Law School in Portland, OR. He was in private practice for ten years before joining the city attorney's office in 1994.
Schau is developing another WMU OLLI course; it results from his longtime enjoyment of the music of The Beatles. The course will be about The Beatles before they were famous—from July 1957, when two 15-year-olds, John Lennon and Paul McCartney, first met, to The Beatles' first appearance on The Ed Sullivan Show in February 1964.
Schau will continue taking OLLI at WMU courses. "You can't beat it," he said. "They're interesting, cheap, and there's such a variety."
---
Membership Corner
Reach out for new OLLI member
"Each one reach one."
OLLI at WMU members may have heard this phrase before, and the arrival of the summer course catalog brings an opportunity to introduce a friend and or neighbor to OLLI. There will be many courses and trips offered, and with the weather warming up it's a perfect time to encourage someone new to join us.
Also, Kalamazoo's Gilmore Keyboard Festival is going on and as you attend Gilmore events you could talk with others about participating in OLLI. We will soon be 1,000 members strong with your, "each one reach one" help.
---
Travel Corner
More delightful trips are coming
OLLI at WMU trip program continues to uncover interesting and hidden jewels throughout Michigan and surrounding states. As written in Latin on the Great Seal of the State of Michigan, adopted in 1835,
"
If you seek a pleasant peninsula, look about you
."
WMU OLLI travelers have been expressing feelings of surprise and delight in their post-trip surveys. The responses and suggestions are important to us, so keep them coming. As requested, we will offer repeat visits to our most popular venues such as ArtPrize in Grand Rapids and the Purple Rose Theatre in Chelsea.
We soon will be wrapping up the winter/spring trips and we have an excellent lineup of summer trips beginning in June. Keep an eye out for the next catalog to snag a seat for the next round of adventures. Thanks to all for traveling with OLLI at WMU.
---
Revolutionary War reenactment coming to Vicksburg in June
Display of U.S. troops uniform
This country's history that was formed during the years of the Revolutionary War will be examined in late June by
A.J. Hartman
, a well-known history teacher from the Schoolcraft area. His talk is part of a monthly series of speakers sponsored by the Vicksburg Historical Society and will be held at the Vicksburg Community Center on
Tuesday, June 21
at 7 p.m. A.J.'s presentation will focus on the pivotal battles of the war and how we almost lost to the British, if it were not for the bravery and foresight of the early fighters for freedom. Hartman has been a popular history teacher for OLLI at WMU.
His talk will be a prelude to "The Battle of Sunset Lake," sponsored by the Vicksburg Historical Society. This will be a rare opportunity to see and talk to reenactors portraying the men, women and children who fought to create our nation and lived during the late 1770s. They will be camping in Vicksburg's Recreation Park on
Saturday, June 25
and
Sunday, June 26
.
The public is invited to visit with the members of the North West Territorial Alliance who will be in full uniform and costume during the two days. There will be demonstrations of battle tactics and colonial dress.
On the afternoon of
Saturday, June 25
there will be a reenactment of the first fighting in Lexington and Concord, Mass., that resulted in the "shot heard 'round the world." This will be portrayed at the Historic Village in Vicksburg.
Later on
Saturday, June 25
the many Revolutionary War units in attendance will wind through downtown Vicksburg from the Historic Village, beginning at 5:30 p.m. They will be led in the parade by The River Valley Fife and Drum Corps.
A Celtic band, Father Son and Friends, is scheduled to play at the campsite during the weekend and will take the stage at the Taste of Vicksburg at 6 p.m.
Saturday, June 25
for a concert. This group has played for many such re-enactments throughout the U.S.
In anticipation of this summer event, OLLI offered a winter/spring course titled "Our Collective History: The Revolutionary Period—More than Guns and Marches." It was taught by David Aubry and Kristina Powers Aubry.
The schedule of all the Vicksburg reenactment events is available at
battleofsunsetlake.com
.
---
Did You Know?
Research shows why we like to keep learning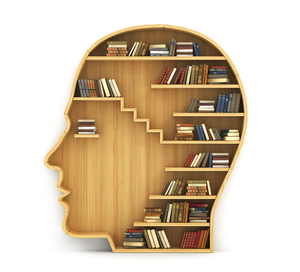 A new Pew Research Center survey shows the extent to which America is a nation of ongoing learners:
73 percent of adults consider themselves lifelong learners
74 percent of adults are personal learners; that is, they have participated in at least one of a number of possible activities in the past 12 months to advance their knowledge about something that personally interests them. These activities include reading, taking courses or attending meetings or events tied to learning more about their personal interests
Personal learners say they sought to strengthen their knowledge and skills for varied reasons:
80 percent of personal learners say they pursued knowledge in an area of personal interest because they wanted to learn something that would help them make their life more interesting and full
64 percent wanted to learn something that would allow them to help others more effectively
60 percent had some extra time on their hands to pursue their interests
36 percent wanted to turn a hobby into something that generates income
33 percent wanted to learn things that would help them keep up with the schoolwork of their children, grandchildren or other kids in their lives
For the 74 percent of the population who pursued personal learning in the past 12 months, the rewards often tie to psychological and social benefits:
87 percent of personal learners say their activities helped them feel more capable and well rounded
69 percent say their learning opened up new perspectives about their lives
64 percent say their learning helped them make new friends
58 percent say it made them feel more connected to their local community
43 percent say it prompted them to get more involved in volunteer opportunities
The Pew Research Center survey was conducted through telephone polling
Tuesday, Oct.13, 2015 to Sunday, Nov. 15, 2015.