Here's what they're saying about the conference:
"Thanks to Nancy Newlin, all of the members and board members who participated in the planning of the Conference. It was an awesome time of learning and networking with other LDA's!"
--Ann Malane
"It was a wonderful conference that included many helpful topics and informative classes. The instructors were awesome! I thoroughly enjoyed Commissioner Vogel. He was a wealth of information as well as jokes to go along with that information. Judge Duncan was a joy to listen to. I could hardly wait to get back to my office and order his books. Attorneys Michael McGuire and Terri McCracken brought so much to this year's conference. I sincerely hope they will both be back again next year. Carl Knoll's Marketing class was both insightful as well as entertaining. It was a great time to network with other LDA's. It was a great time! Thank you all."
---Debra Hollis
"For all the really terrific knowledge I gain from the classes and speakers, where I continue to gain the most inspiration is from sitting at the lunch tables and socializing through out the conference time with other LDAs. Their exchange of insight and experience to me is priceless. If you didn't attend this year, be sure to put aside investment money in your budget for next year. I am never disappointed. Thanks again to our CALDA officers and Board for all their hard work!"
---Diana Runnion
"Member of The Year"
Congratulations to Janet Greenhow, CALDA's "Member of the Year 2007"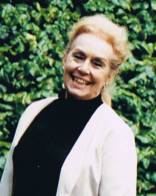 Janet is the owner of Court Forms Plus, and has been a CALDA member since 1995.
"Nominate CALDA's Member of The Month"
Starting in November, CALDA will be honoring one member each month who has gone above and beyond as a member, mentor or even friend!
Nominate your Member of the Month, and if they are chosen, he or she will receive a $25 gift card to Staples.
You can also nominate yourself!
Send your Member of the Month nominee to:
Robin Schumacher
membership@calda.org
Tina Sandoval Elected New President at 20th Annual Conference in Sacramento
Tina Sandoval, president of the Central Valley Chapter of the California Association of Legal Document Assistants and owner of Sandoval Affordable Business Services, was elected President for 2008 at the annual conference held last September 14-16 at the Sacramento Convention Center.
Sandoval has been a member of CALDA since 2004. Prior to her appointment as President, Sandoval served on the board as Education Chair.
"I am very excited to be the new leader of an organization whose members continue to provide personalized and affordable alternatives to the consumer," said Sandoval. "I am grateful for the tremendous support from the board and our members, and I am looking forward to continuing to implement CALDA's goals and objectives during my term as president."
Sandoval said CALDA's main goals for the coming year include continuing to bridge the gap between the court system and LDAs. Plans are also already under way for the next annual conference, set for October 17-19, 2008 in Fresno.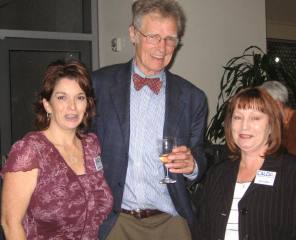 Newly elected President of CALDA, Tina Sandoval (l) with Judge Roderic Duncan (Conference Keynote speaker) and Carol Ludlow, past President.
---
Elected Board Members for 2008
Judge Roderic Duncan, veteran divorce-court judge and author of "A Judge's Guide to Divorce: Uncommon Advice from the Bench" (Nolo) was the conference keynote speaker. Judge Duncan regailed the attendees with tales of his landmark legal victories, and praised LDAs for their work in providing low cost and effective alternatives to high priced legal representation.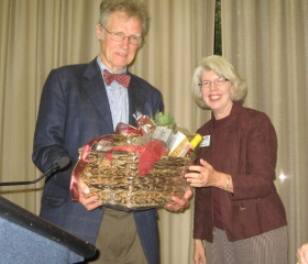 Judge Duncan receives a special gift from Nancy Newlin, conference chair.
For more conference photos, visit http://www.calda.org/photos
---
Special Thanks from Commissior Richard Vogl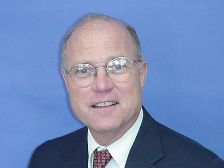 "My wife Marcia and I appreciated all the hospitality that you extended to us during the 2007 conference in Sacramento. Thank you for your many kindnesses. My audience was attentive, the topic seemed well received, and there was laughter at the appropriate times! Again, many thanks for a most enjoyable weekend!
Sincerely,
Richard G. Vogl, Commissioner
Orange County Superior Court
---
SAVE THE DATE!

"Linking the Legal Community"
A CALDA Educational Seminar
Friday, November 2, 2007 - 9:00am to 4:00pm
Radisson Hotel & Conference Center
Fresno, 2233 Ventura Street, Salon A-1, Fresn
RSVP: Robin Schumacher: 559-485-5445 or
membership@calda.org