"When you get into a tight place and everything goes against you, 'til it seems as though you could not hang on a minute longer, never give up then, for that is just the place and time that the tide will turn."
—Harriet Beecher Stowe
| | |
| --- | --- |
| UPCOMING EVENTS | October 13, 2010 |
ITEMS OF INTEREST
LINKS OF INTEREST
RCN: PRESENTING SPONSOR OF THE NYC SWIM SERIES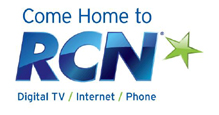 RCN Corporation is proud to present the NYC Swim Series. RCN, a leading provider of video, data, and voice services to residential and business customers, is excited to partner with NYC Swim and to assist in presenting competitive swim events and raising the public's awareness of the waters around NYC. The Swim Series would not be possible without assistance from RCN and our other sponsors. To learn more about all of them, please see each issue of Cross Currents and visit our sponsors page.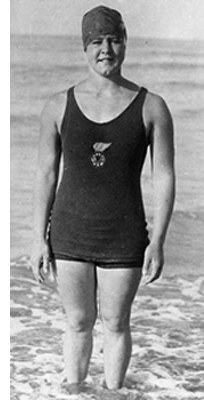 On Saturday, October 16, some 10 intrepid swimmers will take aim at Manhattan, following in the wake of Gertrude Ederle and other lesser-known marathon swimmers of yesteryear. Born October 23, 1905, Ederle was the first woman to swim across the English Channel, beating the existing (male) record by nearly two hours, in a time of 14 hours and 31 minutes on August 6, 1926. The previous summer, on June 15, 1925, as part of her preparation for the English Channel, Ederle swam the "21" miles from the New York Battery to Sandy Hook, beating the men's record with her time of 7 hours, 11 minutes, and 30 seconds and setting a mark that stood until 2006. That same year, she made her first attempt at swimming the Channel, but she was disqualified when a trainer grabbed her as she started coughing.

The swim from Manhattan to Sandy Hook had been first completed by Commodore Alfred Brown on August 28, 1913, in a time of 13 hours and 38 minutes, his fourth attempt. His record was broken on September 15, 1913, by Samuel Richards, Jr., in a time of 8 hours 11 minutes. Many attempts were made in 1913, nearly all unsuccessful, as part of the American Life Saving Society's attempt to "convince the non-swimming public that water is naturally man's element" by "hold[ing] endurance contests, swimming contests for long and short distances, giv[ing] exhibitions of rescuing and resuscitating of the drowning, tak[ing] part in land and naval parades and in other ways [that] instructs the public in life saving work."

From 1914 until the early 20s, the New York Tribune sponsored a marathon race over the same course. In 1914, George R. Meehan won the race and in record time of 7 hours and 18 minutes. His record stood until Ederle broke it in 1925, which is something he did not witness, as he had died in battle in 1918.

The Sandy Hook Swim remained one of the more popular ultra-marathon swims attempted in the world until the English Channel, Manhattan Island and Catalina Channel swims increased in popularity, the Tribune ceased to support the race, and the area's water quality degraded.

This coming Saturday marks the first organized race to swim to Manhattan from Sandy Hook. Finishing times may be longer, but we believe the chances for the entire field completing the swim are higher, as the flood tide lasts longer than the supportive tide in the opposite direction. And unlike Gertrude Ederle's swim in 1925, you can follow the progress of your favorite swimmer or the entire field on your computer as the paddlers accompanying each swimmer will have a GPS that posts updates to NYC Swim's website during the race. Finishers are expected at North Cove starting around 4:15 p.m., so please come down to give a rousing cheer to swimmers exiting the chilly water and finishing off the NYC Swim season.
Another swim season about to end. Time to pack up the buoys, coil up the ropes, and take inventory before we close up the NYC Swim storage for another year. If you like the idea of spending a few hours counting, cleaning, and organizing in good company, come join us at our Post-Season Pier 40 Clean-up on Saturday, October 16, from 9:00 AM until 12:30 PM. Not a good day for you? We'll be back there again on Sunday, October 24, from 1:00 PM until 5:00 PM to make sure we get it all done. Check out the links to enroll on our home page.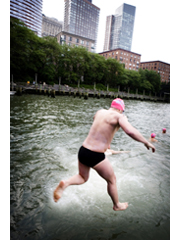 Mark your calendars — enrollment for the 2011 Manhattan Island Marathon Swim is just around the corner! Registration for three solo slots dedicated to Swim Free™ fundraising as well as frequent participant relay applicants, corporate relay applicants and fundraising relay applicants will open at 1:00 pm EST on Saturday, October 23, 2010. Registration for open solo swimmers and open relays will open at 1:00 pm EST on Monday, November 1, 2010.

Complete race policies and application procedures are now available. The field usually fills up very quickly after enrollment opens, so you should be ready to apply on November 1 — or earlier if you are applying under a special entry category. We recommend that you take care of your qualifying swim and other documentation in advance to have the greatest chance of acceptance.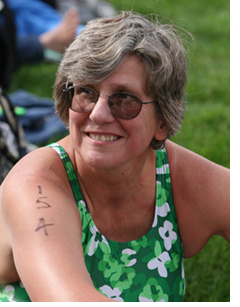 A Force for Open Water Swimming


Lori Carena describes herself as a shy person. She chooses her words carefully, and you have to be a good friend — or close observer — to learn how powerful she is. Her friends know, because chances are she's convinced them to swim in places and for distances they've never imagined. And observant people find out about Lori's power when they watch the 56-year-old enter the water on achy knees and emerge ahead of people half her age. These recent accomplishments are wholly consistent with her lifelong accomplishments as an athlete and motivator.


Lori has always been at home in the water. Growing up in the Bronx, she was an AAU age-group swimmer. "I can remember being about six and swimming in the pool at the Castle Hill Beach Club," she says. "I decided I would keep swimming, and I swam 16 lengths of the 25-yard pool until my mother pulled me out and said, 'You have to stop!'"

Attending NYU on an academic scholarship, Lori was captain of the swim team for four years. She also played on the tennis and basketball teams, serving as captain for two years. All this was before Title IX, the statute that ensures funding for women's sports, and before women's athleticism was mainstream. She majored in math and history, finished her undergraduate degree in 1974, and stayed for a law degree. Lori's connection to NYU gave her more than a JD though: She has alumni privileges at the Jerome S. Coles Sports Center.

At first, the 25-meter pool was a place for a twice-weekly break from the work and family routine. With a part-time job as an administrative law judge for the city and three boys at home, Lori looked forward to regular runs and time in the pool. "My husband Paul Gravelle and I made it into a family outing; I'd swim and we'd have a picnic in the park afterwards," she says.

Lori was dealing with New York's waters at work, too, starting in 1979 at New York City's Department of Environmental Protection General Counsel's office. One of her responsibilities: getting the city's sewage treatment plants on a timetable for compliance with the Clean Water Act. "I've been cleaning up the water since I started working," she says.

With the water becoming ever more enticing, Lori left the confines of the pool and plunged into the open water. Her first NYC Swim event was the Great Hudson River Swim in 2001, and she's racked up a long roster of events in the years since. In her 40s, as her sons became more independent, Lori began entering local triathlons as well.

With her sights on bigger swims, Lori began to build a relay team. At the NYU pool, she convinced several women in NYU Triathlon Club to join her in the 2004 Manhattan Island Marathon Swim as a six-woman relay team. "Lori asked if I thought we could put a team of women together to swim around Manhattan," says Leigh Behnke. "There was no way I was going to do that, but just to be polite I said I'd be happy to." Lori found four other swimmers and, Leigh remembers, everyone but Lori thought the group would crumble before the event. They entered — and, buoyed by her leadership, finished — as The Ladies of the Club. The Ladies were "elated" says Leigh, and the group flourished following Lori's example. "Probably over a five or six year period, 10 or 12 women came out of the NYU system and went on to do distance open water swimming," Leigh says.

Lori and the Ladies continued to work their way around Manhattan in the years to come, competing in 4-person relays, staying motivated and encouraging even after races halted by storms. Lori completed a 2-person MIMS relay in 2007 and in 2008 was ready to try a solo lap around Manhattan. Alas, a severe reaction to a cortisone shot in her foot put Lori in the hospital for weeks starting shortly before the swim date. Her friends will tell you she almost died, and cringe at the opportunity lost, but Lori is more sanguine. "I had a hospital room with a view of the East River," she says, "I was unconscious, but I was there."

Two years later, Lori is finally feeling good once again. "Eighteen months after I was hurt, my foot felt better and I was not feeling exhausted after practice," she says. "Basically, feeling that way made me enter Ederle." This Saturday's Ederle Swim, of course, is a 17.5-mile wrestling match of a swim in the currents and chop between Sandy Hook, New Jersey, and Battery Park, the reverse of a course set by Gertrude Ederle in 1925, prior to her historic swim across the English Channel. Lori's training is going well, with numerous recent competitions and a string of 12-mile weekends under her belt. Still, that much time in the open water at this time of year is daunting. "The cold is the enemy," Lori says.

Swimming from Sandy Hook will mean swimming toward New York, toward her backyard in Brooklyn where she enjoys reading books and visiting with her three grown sons; toward the city where she enjoys plays and concerts; toward the office where she now works on the State of New York's Workers' Compensation Board. "We'll see," she says, understated and unassuming as always.

Lori looks forward to more women coming into the ranks of open water distance swimming. "There are three or four men to every woman in my age group," she says; the lack of athletic scholarships meant that many women her age gave up the sport. Her friends note that Lori herself is growing the sport. "Lori serves as an inspiration for all the much younger swimmers and triathletes that practice with her at NYU," says Leigh. "She participates in lots of races, always places in the top of her age category, usually in the top third of the field overall regardless of age. She often whups the butt of younger men who haven't even noticed her."

The Ladies are talking about one more relay around Manhattan, a tour that still brings up painful memories of the time she didn't make it to the start.

But Lori doesn't have anything to prove — hey, she's in the NYU Hall of Fame with a citation for her outstanding leadership and competitive ability on the swim team — and she's not competing against anyone. "I set different goals now," she says. "It's hard for me to swim faster. I can train for different types of events. There's joy in just going and doing physical movement. Swimming is still that for me."

Like the tide with silent and swift power, Lori Carena is a force for open water swimming in New York — in and out of the water.
2010 PRESENTING SPONSOR

2010 SWIM SCHEDULE
Saturday, May 29
Great Hudson River Swim
Saturday, June 12
Manhattan Island Marathon Swim
Saturday, June 19
Park to Park Swim
Friday, June 25
Liberty Island Swim
Saturday, July 10
Stars & Stripes:
Aquathlon and Swim
Sunday, August 1
Governors Island Swim
Friday, September 10
Manhattan Match Race and Record Attempt presented by RCN
Saturday, September 11
Brooklyn Bridge Swim
Saturday, September 25
Little Red Lighthouse Swim
Saturday, October 16
Ederle Swim
VOLUNTEER
NYC Swim is always looking for volunteers (paddlers, powerboaters, monitors, etc.) to help with our events.
STAY INFORMED
Like us on Facebook.
Follow us on Twitter.
Watch our videos on YouTube.
Forward to a friend

>>