August 2014 Newsletter
In this issue:

We're Very Honored to Announce...

The Japan-America Society of Pennsylvania received a Commendation from the Foreign Minister of Japan!

The Foreign Minister's Commendations are awarded to individuals and groups with outstanding achievements in international fields, to acknowledge their contributions to the promotion of friendship between Japan and other countries and areas.

Read more about the Commendations at the Ministry of Foreign Affairs website.

Thank YOU for everything you've done to support the mission of the JASP!
















Six students from Iwate Prefecture visited Pittsburgh last week as part of a trip organized by E-Patch (Children's Empowerment Iwate). These students lost significant portions of their communities in the March 11, 2011 Triple Tragedy. Two of the students were from Rikuzentakata, one of the most affected areas and where the JASP sent hospital equipment from the Pittsburgh relief fund.

After a visit to New York City, the students headed for Pittsburgh, where they had a fun-filled schedule. At Carnegie Mellon University, the students participated in a mini English speech contest and talked with participants in the JASP's High School Japanese Speech Contest from Allderdice High School. Then they were treated to a tour and demonstration by Japanese roboticists at CMU's Robotics Institute. Best of all, they got to see a winning Pirates game!

On Thursday they got a taste of Western Pennsylvania at the Butler County Farm Show and enjoyed an evening picnic with members and volunteers of the JASP. Thanks to all of you who were able to join us in making the students feel welcome after all the ordeals that they have faced in their young lives. Many said they hope to return to Pittsburgh someday!





Upcoming Fall Programs



Get ready for another busy fall at the JASP! We already have a number of school visits scheduled, so tell your teachers to hurry and sign up while there's still space.

August 28-30: Kuro Kiiro Anime Festival
September TBC: Volunteer Training
October 9-11: Handa City Cultural program on Tea
Early November: Annual Dinner
Early December: Bonenkai

International Membership Update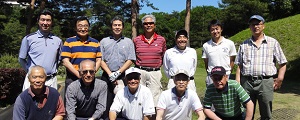 Last summer, former JASP President Tim Ichiki inspired the creation of the International Membership Level to allow JASP members who had returned to Japan to continue to support the Society. Thanks to his efforts, we are more connected to our friends than ever. If you return to Japan, please consider becoming an international member of the JASP.

Do you recognize any of the faces in their golf photo this year?



Pictured: Ichiki-san, Nishiyama-san, Yokota-san, Nagano-san, Furuya-san, Nakajo-san, Takayanagi-san, Seki-san, Takamiya-san, Uryu-san, Kikuyama-san, Tsukii-san

Japanese Culture at the Robinson Township Library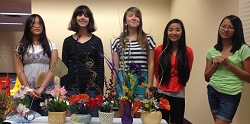 Starting in June, the JASP presented and hosted monthly cultural programs for the Teen Anime Club at the Robinson Township Library. Topics have included matsuri fashion, taiko drumming presented by Pittsburgh Taiko, ikebana, School Life in Japan, television and entertainment culture, and basic Japanese lessons.

The cultural programs give club members an opportunity to expand their knowledge of Japan, beyond what is portrayed in anime, and members are able to participate in Japanese arts. Sometimes parents join the programs too and express interest in learning about Japanese culture.

The JASP is excited to continue its Japanese cultural programs at the Robinson Township Library this fall. If your local library would like to host similar events, please contact the JASP's Program Coordinator, Taylor Hennessee at thennessee@us-japan.org.




JASP Welcomes New Members



Individual Members:
Mr. Armando Issao Sakata
Mr. Hiroyuki Takagi
International Members: Silver Corporate Members: Not a member yet? Join the JASP today!

Volunteer with the JASP!












Thanks to all the hard working volunteers for participating in our programs and events in the past program year. Our dedicated volunteers brought our programs to over 3,000 students in the Western PA area.

Our Society depends on you to build bridges between the U.S. and Japan for future generations! A volunteer training will be held in September. You are welcome to bring friends. We always welcome new volunteers. Please contact Katsuko Shellhammer at kshellhammer@us-japan.org if you are interested in volunteering.

Free Mini Online Courses in Japanese History

If you've ever wanted to say, "As I learned from my professor at the University of Tokyo..." now's your chance. "Visualizing Japan: Three Online Mini-Courses by Harvard, MIT, and UTokyo" is a joint course series, offered by HarvardX, MITx, and University of Tokyo on early modern and contemporary Japan
beginning September 3. See the registration links below for more information.

Visualizing Japan (1850s-1930s): Westernization, Protest, Modernity
John Dower, Andrew Gordon, Shigeru Miyagawa, Gennifer Weisenfeld
Class starts September 3 and runs for 5 weeks
Register for free

Visualizing Postwar Tokyo, Part 1
Shunya Yoshimi, University of Tokyo
Class starts November 4 and runs for 4 weeks
Register for free

Visualizing Postwar Tokyo, Part 2
Shunya Yoshimi, University of Tokyo
Class starts January 6, 2015 and runs for 4 weeks
Register for free

Summer Intern Reflections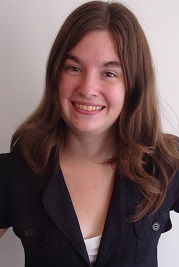 By Kaitlyn Castelli

I am a student at Point Park University majoring in Mass Communication. Over the summer, I interned with the Japan-America Society of Pennsylvania. My internship taught me plenty about my job field, as well as allowed me to use my skills with media and communication.

I first learned about the JASP when some of the staff members contacted me during the course of my years at college. I am the creator and an officer for my college's anime club, so the idea of working together with the JASP to increase culture awareness and meet other clubs was incredibly appealing. As time passed, I began to work with staff members more and more, and became connected to other local clubs.

This summer, I was able to apply my knowledge and skills for the JASP in a variety of ways to help us with our engagement. I worked primarily with our Facebook pages, and researched the best techniques and methods to keeping an active set of members. I learned a great deal about the functions and potential of our Facebook through my experimentation and research, and was lucky enough to have a wonderful set of coworkers to help me with anything I needed along the way.

This internship gave me the ability to apply the knowledge I have learned in school as well as learn something about media with nonprofits. I am glad I was able to help the JASP because they have helped me so much as a club leader and as someone who has an interest in Japan, and their work with me has opened so many doors, both professionally and socially. I want to thank everyone for this wonderful summer, and I hope to work with you all again in the future!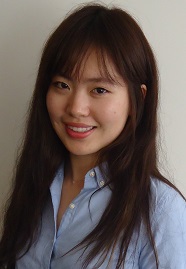 By Yushu Liu

Over the summer I've been interning at the JASP. The JASP is the perfect place to learn a new culture which makes me feel excited and curious about every event and program. During this internship, I learned lots of things that I can't learn on campus. Though there are similar clubs or cross-culture organization on campus, the JASP gave me a special experience not only in work but in life.

Looking back on these past months, the work I did at the JASP really inspired me for my future study and work. Because of my jaor, I always pay attention to all of the technical tools that we use at the JASP. Therefore, the bugs we found every time in tools encouraged me to pursue a better way to solve similar problems in my future study.

What's more, I'm so surprised by my colleagues who have such an inspiring attitude and untiring passion for cultural communication. I really admire and respect them, and their hard work also gave me lots of motivation. Thank you Amy, Heidi, Katsuko, Taylor, and Katie for these wonderful memories.

See What's Trending on the JASP Facebook Page

Join the 379 people who like the JASP on Facebook to get updates on Shibori Peace Quilts at the Children's Museum, putting the WWII dead to rest, and beautiful photos of Japan!

Like our page for more!

The Japan-America Society of Pennsylvania (JASP), established in 1986, is an association of individuals and corporations actively engaged in bringing the peoples of Japan and America together in understanding, appreciation and cooperation in order to promote a better relationship between the countries.