October 2012 Newsletter

In this issue:
Interview with New President and CEO of Westinghouse, Danny Roderick
Corporate Spotlight - Calgon Carbon
JASP Annual Dinner November 1, 2012
Pittsburgh Gives Day of Giving Success
Japanese Earthquake and Tsunami Survivors to Visit Allderdice
JASP New Members
Pittsburgh Sushi Experience
Japanese Wedding Kimono Photos
Elgin Heinz Outstanding Teacher Award – 2013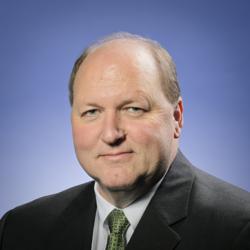 Interview with New President and CEO of Westinghouse, Danny Roderick
Although it's not a prerequisite for the job, being a fan of Pittsburgh Steelers football sure didn't hurt when Danny Roderick took the helm one of the Pittsburgh area's largest companies. Mr. Roderick became

president and CEO of Westinghouse Electric Company last month, succeeding Shigenori Shiga, who will retain his role as chairman of Westinghouse's board of directors.
Because Westinghouse, a nuclear energy company of Toshiba Corporation, is a longtime member of JASP, Mr. Roderick took the time to meet with Executive Director Donna Lee Siple in the Westinghouse Cranberry Township headquarters to discuss his vision for the global company sustaining current and building relationships for Greater Pittsburgh and overseas. He also spoke about doing business in Japan in a post-Fukushima era.
Donna Lee Siple: "Thank you, Mr. Roderick, for taking the time to share your insights as a valued member of JASP. How are you finding Pittsburgh so far?"
Danny Roderick: "Well, it's good. Unfortunately in this process [of relocating], I didn't get to come up here until I had my first day of work. But actually I have a long history that goes back into the late '70s when I first became a Steelers fan; so there's a connection there that goes back that far. I attended Lake Erie College on the North Coast of Ohio near Cleveland, so I am very familiar with the region and I know what lake-effect snow is."
Read the entire interview.
Read the press release from Westinghouse about Mr. Roderick.



Corporate Spotlight - Calgon Carbon



Robinson Township-based Calgon Carbon Corporation provides activated carbon and related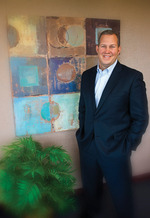 services to remove impurities from liquid and gases -- including water and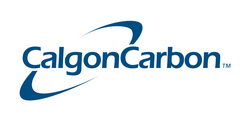 air. For more than 40 years their products were marketed in Japan through joint ventures with Japanese companies. That changed in March of 2011 when Calgon Carbon completed the purchase of its joint-venture company with Mitsubishi Chemical Corporation, and Calgon Carbon Japan KK (CCJ) became a wholly owned subsidiary of the company. Jim Sullivan, a Calgon Carbon senior vice president and the company's representative to the Japan-America Society since 2008, was instrumental in establishing CCJ.

Randy Dearth, who became Calgon Carbon's president and CEO on August 1, 2012, was member of the company's board of directors when CCJ was formed and supported the decision to establish a stand-alone company in Japan. "The Japanese activated carbon market is a perfect fit with Calgon Carbon, since customers there demand the highest quality activated carbon products. And Japan uses more activated carbon than any other country in the world, with the exception of the U. S."

From 2004 until joining Calgon Carbon, Mr. Dearth served as the president of LANXESS Corporation, an international chemical manufacturer that is comprised of companies that were formerly owned by the Bayer Group. He began his career with Bayer in 1988 and held various positions within the company including sales, marketing, and product management. He has been a member of Calgon Carbon's board of directors since 2007.
Mr. Dearth holds a B. A. in chemistry from Hiram College and an M. S. in Polymer Science and Engineering from Case Western Reserve University.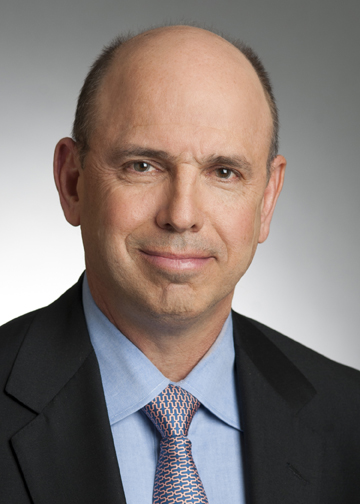 JASP Annual Dinner November 1, 2012

John Surma, Chairman and CEO of United States Steel will be the honored keynote

speaker at the JASP Annual Dinner on Thursday, November 1, 2012 at the Duquesne Club. Registration closes on October 26 for this special event held at the Duquesne Club in downtown Pittsburgh. For more details and to register for the event, please click here. Special thanks to UPMC, our title event sponsor.
Prizes and Gifts Available at this Year's Grand Prize Raffle and Silent Auction
| | | |
| --- | --- | --- |
| | | |
| Grand Prize Raffle of a Mitsubishi 73" HD 3D TV donated by | Autographed football with the entire Steeler's team and staff donated by | Two Toshiba Thrive tablet donated by Westinghouse Electric Company |

Pittsburgh Gives Day of Giving Success

Thank you to all of the individuals who gave through the Day of Giving. We received nearly twice as much money donated as last year. Every dollar helps us fulfill our mission to foster US - Japan relations and education in Western PA and beyond.

Japanese Earthquake and Tsunami Survivors to Visit Allderdice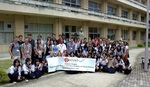 Join us Thursday, November 8, 2012 from 6-8 p.m. for a special presentation open to the public. Twenty four Japanese students from Hitachi Dai Ni High School in Japan will be visiting Pittsburgh's Allderdice High school from Nov 7- 10 as part of the high school students volunteers exchange program called the Kizuna project. Hitachi city suffered from the Great East Japan earthquake and tsunami.
Allderdice students visited Hitachi Dai Ni School for two weeks, helped the city as volunteers and learned about the earthquake affected area and its people this summer. In exchange Japanese students will visit Allderdice and share their stories of survival and recovery.
Pittsburgh Taiko will be performing and the JASP will provide activities at the reception following the event.
Click here for more information about the project.

JASP New Members


We welcome new family member Nevena Staresinic

.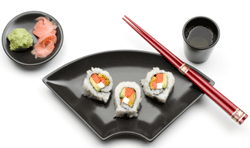 Pittsburgh Sushi Experience

It's cold so we are headed south, to the South Hills, for the next Pittsburgh Sushi Experience. Mark your calendars for December 6, 2012. Watch your in-box for details about time, location and menu.

Japanese Wedding Kimono Photos
Check out the photos from the recent visit from the Handa City Kimono experts. Participants from Slippery Rock and Manchester Craftsmen Guild enjoyed a lecture about "Love, Luck and Marriage in Japan" and trying on the spectacular kimonos. To see more photos, click here.

Elgin Heinz Outstanding Teacher Award – 2013
Are you an exceptional K-12 teacher who furthers mutual understanding between Americans and Japanese? The Elgin Heinz Outstanding Teacher Award was approved by the Foundation's Board of Trustees in September 2001 and recognizes exceptional teachers who further mutual understanding between Americans and Japanese. The award is presented annually to two pre-college teachers in two categories, humanities and Japanese language, and consists of a certificate of recognition, a $2,500 monetary award, and $5,000 in project funds. It is named in honor of Elgin Heinz for his commitment to educating students about Asia as well as for the inspiration he has provided to the field of pre-college education. Click here for more information.

Find us on Facebook!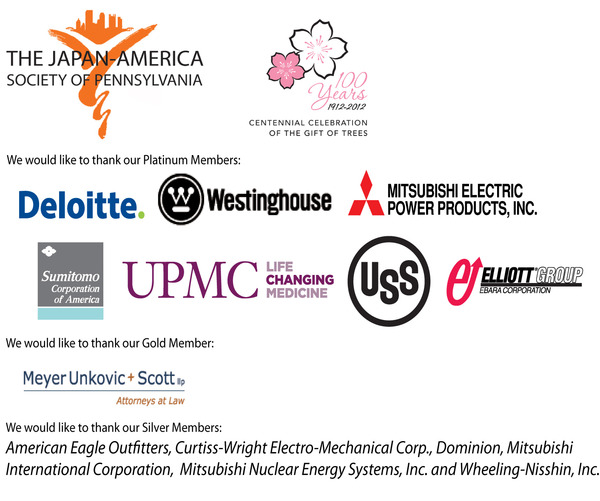 The Japan-America Society of Pennsylvania (JASP), established in 1986, is an association of individuals and corporations actively engaged in bringing the peoples of Japan and America together in understanding, appreciation and cooperation in order to promote a better relationship between the countries.