March 2015 Newsletter
In this issue:
MEPPI Japan Lecture Series
Obento: Japanese Culture in a Box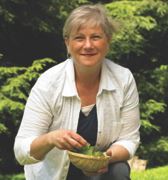 Join the JASP in welcoming Ms. Debra Samuels to Pittsburgh on Thursday, March 26th to learn all about obento and how to make your own! Please register by March 19th for a delicious and educational night.

Boston Globe food writer and cookbook author Debra Samuels has lived in Japan for over a decade and now offers her broad knowledge and experience with Japanese food traditions to us in Pittsburgh. Attendees and participants of this event will have an opportunity to learn about the cultural background of obento, a Japanese term for box lunch, through a presentation and hands-on workshop by Ms. Samuels. Ms. Samuels will illustrate common differences in value, presentation, and nutritional balance between typical American and Japanese lunches. Under Ms. Samuels' guidance, everyone will have the opportunity to make their own bento.

If you enjoy Japanese cuisine, don't miss this delicious event at the Marshall Township Municipal Building in Wexford. To learn more about Ms. Samuels, visit her website.



Thank you Mitsubishi Electric Power Products, Inc. for sponsoring this series!


Member Spotlight - Sumitomo Corporation of Americas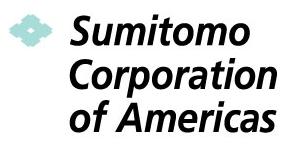 The JASP would like to recognize our platinum member, Sumitomo Corporation of Americas (SCOA) and wish them a fond farewell as they close their Pittsburgh office this month.
SCOA is the largest subsidiary of Sumitomo Corporation (SC), one of Japan's major integrated trading and investment business enterprises. Established in 1952 and headquartered in New York City, SCOA has offices throughout the Americas. SCOA is an "integrated global trading company" with investments in an array of businesses involved in manufacturing, marketing, finances, transportation, logistic services, natural resources, distribution of steel and other products and managing and developing real estate. In recent years, SCOA has expanded beyond trading and has become an investor, financier, and solutions provider in many different areas to some of the most influential companies in the world. SCOA's know-how, reliability and rich history as a company is what helps them provide continuous support and growth to their clients.
We would like to thank SCOA for their vital support over the last 25 years as one of our platinum members. SCOA employees have been great friends to many JASP members over the years, who have fondly visited each other in Pittsburgh and in Japan. Everyone here at the JASP wishes SCOA and SC all the best in their future endeavors!

Paul J. Wilhelm Golf Outing May 11, 2015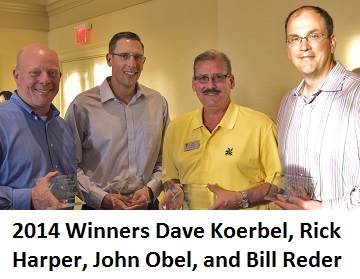 Registration for the Paul J. Wilhelm Golf Outing at the Valley Brook Country Club will open next week.

This is a great opportunity to spend the day with a client, treat employees or network with industry colleagues while supporting a noble cause.

Proceeds from the Golf Outing enable the JASP to provide informative, innovative programming in order to encourage a better understanding of the US-Japan relationship in Western Pennsylvania.

Comcast Newsmakers interviews the JASP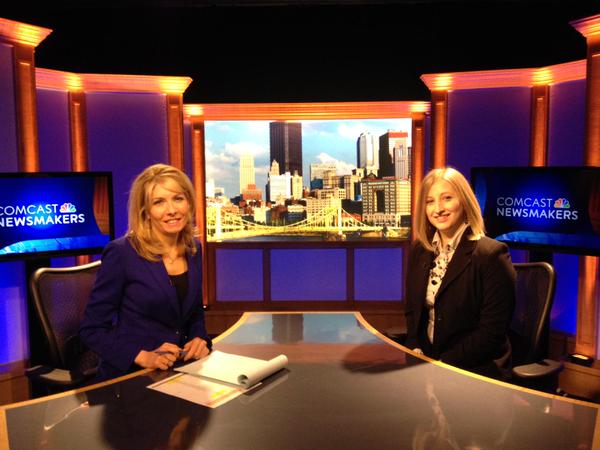 On January 20th, executive director of the JASP, Amy Boots, had the chance to sit down with Comcast Host Tonia Caruso to introduce the JASP to audiences and give insight into what goes on at the JASP.

Comcast Newsmakers provides a unique platform for local leaders of all types to share information and ideas with their area via five minute interviews aired both locally and nationally.

This is the second time Comcast has welcomed the JASP onto their set and given us the opportunity to introduce more people to what the JASP is and what kind of programs we offer. The JASP is always looking to reach new audiences in PA and welcome new members. We would like to thank Comcast for this opportunity and their support!

If you'd like to watch Amy's interview click here.

High School Japanese Speech Contest Results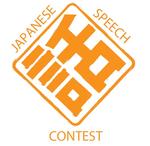 In spite of freezing temperatures, nearly 100 students from seven area school districts participated in the annual High School Japanese Speech Contest, held by The Japan-America Society of Pennsylvania in collaboration with the Asian Studies Center at the University of Pittsburgh on Friday, March 6. The competition was divided into four levels: a poster session for first-year students of Japanese and those in Japanese Clubs, followed by three levels corresponding to the number of years of language study.

Sponsors of the event included Westinghouse, Sumitomo Corporation of Americas, Elliott Group, Mitsubishi Electric Power Products, the Consulate-General of Japan in New York, the Japan Foundation in Los Angeles, Temple University Japan Campus, the Asian Studies Center, and the Japan Iron and Steel Federation and Mitsubishi Endowments at the University of Pittsburgh.

First place students in each category were:
Advanced Plus: Kevin Kachur, Shaler High School; Teacher: Steven Balsomico
Advanced: Sherry Yang, Pittsburgh Allderdice High School; Teacher: Isabel Espino de Valdivia
Intermediate: Allison Mesinere, Upper St. Clair High School; Teacher: Junko Kapples
Beginner: Noah Reed, Butler Area High School; Teacher: Masami Shaper
Poster: Jacob Iwinski, Norwin High School; Teacher: Hiroko Maekawa
For a complete list of students who placed, visit our Speech Contest page.

Congratulations to all of the students who participated in the 2015 High School Japanese Speech Contest this year!




The JASP Welcomes New Members



Individual Members:
Mr. Andrew McKinley

Not a member yet? Join the JASP today!

Shaler High School Kakehashi Project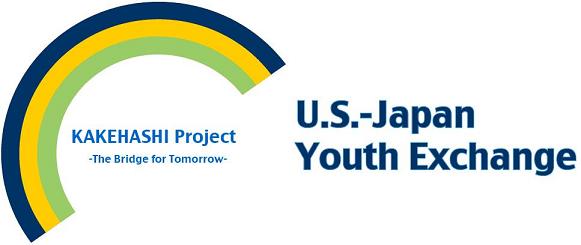 This year the Kakehashi (Bridge for Tomorrow) Project brings together not only Japanese and American college students, but high school students as well. As part of an initiative by the Japanese government to promote youth exchange between the U.S. and Japan, Shaler Area High School will be hosting a group of students from Igusa and Suginami Sogo High Schools of Tokyo, Japan.

Shaler Area High School will be hosting a Kakehashi Community Event on Wednesday, March 25th at Shaler Area High School Auditorium from 6:00 - 8:30 pm. This is a rare opportunity to interact with high school students from Japan and help promote the grassroots of internationalization. The program will open with a performance by Pittsburgh Taiko followed by student presentations and a reception with light refreshments where you can meet with the students.

This event is free and open to the public but RSVPs are appreciated. Please contact Steven Balsomico for further information or to RSVP.

Pittsburgh Japanese Print Club goes to Philly
We've got good news for fans of traditional Japanese art! The Japanese Print Club of Pittsburgh will be taking a trip to Philadelphia in April to view a new exhibit at the Philadelphia Museum of Art called "Ink and Gold: Art of the Kano". The Kano lineage of artists served Japan's shoguns for four hundred years and their school of painting has become the longest enduring and most influential school of painting in Japanese history. The exhibition at the Philadelphia Museum of Art presents more than 120 works of art spanning the school's long history, including large-scale, gold leaf folding screens, sliding doors, ink paintings, hanging scrolls, and folding fans.


While in Philadelphia the Japanese Print Club will also attend a free symposium on Japanese prints titled "A Sense of Place: Modern Japanese Prints in Context" on Saturday, April 18th at the University of Pennsylvania. The symposium will bring together scholars from around the country to discuss Japanese prints in broader historical, social, and artistic contexts. It will also include a special roundtable session with collectors and dealers specializing in modern Japanese prints.

Anyone interested in attending these events or joining the Japanese Print Club should contact Sue Neff.

See What's Trending on the JASP Facebook Page

Join the 443 people who like the JASP on Facebook to get updates on our language mixers, Valentine's Day in Japan, Japan Week in New York, and more!

Like our page today!



Did you know we're on Twitter?

We're new to twitter! Follow us and tweet at us to connect. We will be updating our twitter more and more as we gain followers. Stay on top of JASP news and events as they happen!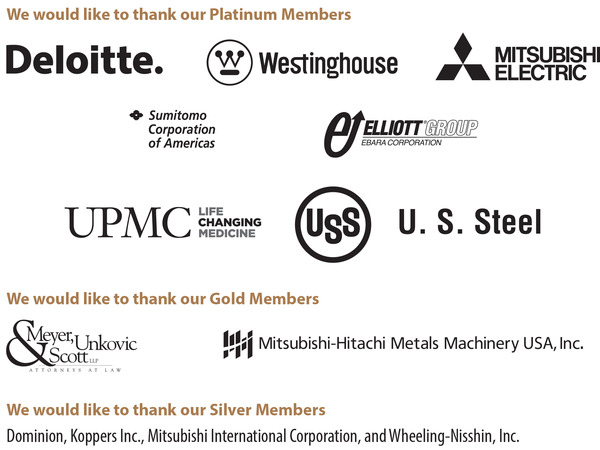 The Japan-America Society of Pennsylvania (JASP), established in 1986, is an association of individuals and corporations actively engaged in bringing the peoples of Japan and America together in understanding, appreciation and cooperation in order to promote a better relationship between the countries.