March 2016 Newsletter
In this issue:
2016 MEPPI Japan Lecture Series: Sake Cocktail Demonstration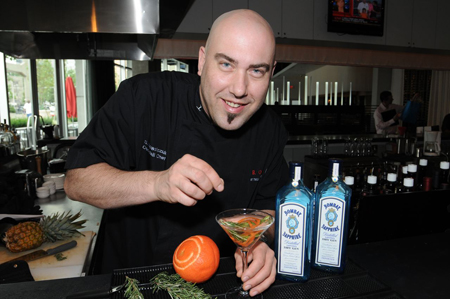 Expert mixologist Steven Kowalczuk will present the art and science of using Japanese sake as the base of a cocktail. Guests will participate in the creation of the "Grand Bonsai" with flavors of orange, cognac, apple, and ginger.

Steven Kowalczuk, a.k.a The Cocktail Chef, began his cocktail career in Pittsburgh's South Side nightclub Nick's Fat City in 1993 before moving to Atlanta in 1996. Since then he has been a part of the opening team for more than fifteen restaurants and nightclubs of various themes. Kowalczuk's award winning work has been featured in print, on the web, and on television. As a season one contestant on MasterChef with Gordon Ramsay, Steven left for Los Angeles to film the show for FOX. The Cocktail Chef has filmed video series for eHow.com, and has been written up in National Restaurant News, Nightclub & Bar Magazine, and InStyle magazine.

When: March 17, 2016 at 6:00 PM - 8:00 PM
Where: University Club Gold Room, 123 University Pl. Pittsburgh, PA 15260



Thank you to MEPPI for their generous sponsorship of this series.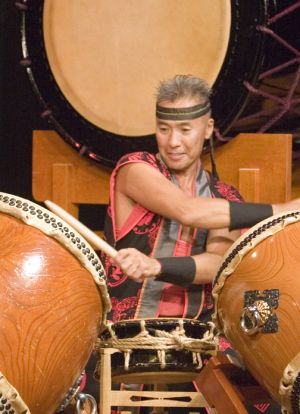 Kenny Endo Contemporary Taiko Ensemble Concert
The JASP is proud to present the Kenny Endo Contemporary Taiko Ensemble at Manchester Craftsmen's Guild on Thursday, March 24th at 7:00 PM. Kenny Endo is returning to Pittsburgh as a part of his 40th Anniversary Celebration tour. Joining him onstage are Abe Lagrimas Jr. (vibes, ukulele, drumset) and Sumie Kaneko (koto, shamisen, vocals).

Tickets are available on BrownPaperTickets.com. JASP members can access the discount code by logging in to the members-only section on the JASP website.
The concert in Pittsburgh is sponsored by the Toshiba International Foundation.
Paul J. Wilhelm Memorial Golf Outing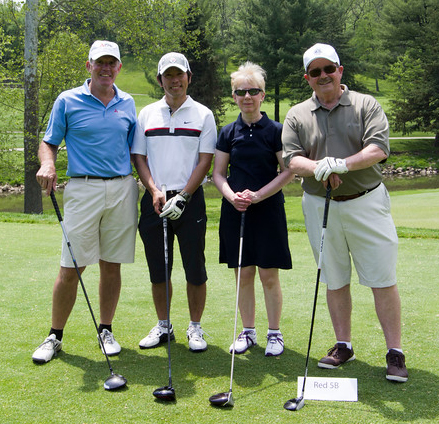 Register today for the Paul J. Wilhelm Memorial Golf Outing on May 9 at Valley Brook Country Club in McMurray, PA.This is a great opportunity to spend the day with a client, treat employees, or network with industry colleagues while supporting a noble cause.

Golfers compete for winning team trophies, individual skill prizes, and hole-in-one prizes. Highlights of the event include the Grand Prize Raffle and exciting opportunities for gift certificates, dinners, golf items, and more. The golf outing offers many opportunities to support the JASP from golfing to sponsorships and donations of raffle items. All supporters are publicly acknowledged.


Member Spotlight: Pittsburgh Corning Corporation

​
The JASP would like to recognize our Bronze member, Pittsburgh Corning Corporation. An equity affiliate of PPG Industries, Inc. and Corning, Inc., Pittsburgh Corning Corporation was founded in 1937. Pittsburgh Corning is a leader in innovative glass technology for construction materials. In the 1980s, Pittsburgh Corning Corporation expanded its global impact to Japan. Its mission is clear - to improve the quality of life, work and home environments for millions of people through creation of high performance, sustainable glass-based building materials and insulating systems that conserve energy, protect the environment, and enhance safety.

Pittsburgh Corning Corporation had its 25th membership anniversary in 2015. We heartily thank the company for its continuing support.




The JASP Welcomes New Member



Academic Member:
​Not a member yet? Join the JASP today!

High School Japanese Speech Contest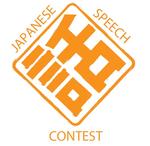 The High School Japanese Speech Contest was held in partnership with the Asian Studies Center at the University of Pittsburgh on Friday, March 4.

Jun Ishihara, Cultural Attaché from the Consul General of Japan in New York, presented the grand prize of an electronic dictionary. Acting Asian Studies Center Director Dr. Jim Cook encouraged the students to continue pursuing their language studies. Pittsburgh Taiko and the students participating in TOMODACHI Ties Through Taiko performed for the students during lunch. The contest included a full day of Japanese activities and games for approximately 110 student participants.

Thank you to the participating students and teachers for their hard work to prepare, as well as the judges and sponsors. Visit the Speech Contest page to see the winners in each category.

Upcoming Community Events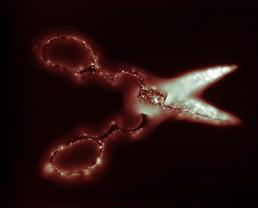 Strange Beauty: Autoradiography from Fukushima --- March 15-18
The first U.S. exhibition of this work by the highly esteemed Japanese photographer Takashi Morizumi, marking the 5th anniversary of the Fukushima nuclear disaster, will be on view at the University Art Gallery, Frick Fine Arts Building, University of Pittsburgh. More information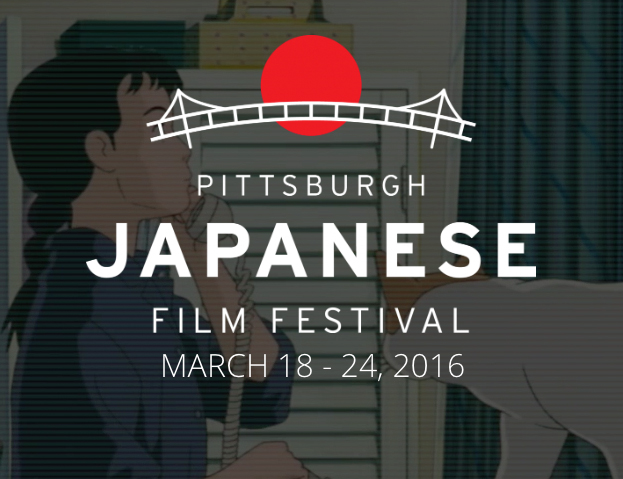 Pittsburgh Japanese Film Festival --- March 18-24
Row House Cinema presents the first annual Pittsburgh Japanese Film Festival. The festival showcases four of Japan's more recent or historically best films, each in a different genre, reflecting the richness and diversity of Japanese cinema. More information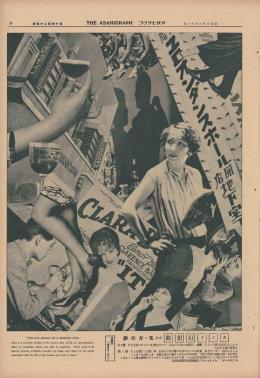 Camera Fantasy: The Interwar Photomontages of Tokyo's Asahi Graph --- March 29, 12:00 PM
Asahi Graph (1923–2000), a popular large-format magazine, is widely credited with establishing the foundations of modern graphic photojournalism in Japan. Based on close analysis of select photomontages from the "Camera Fantasy" section of Asahi Graph, UC San Diego doctoral candidate Paul Ricketts's presentation will show how Ōkubo's contributions served to instrumentalize a technique that would become ubiquitous in illustrated magazines of the interwar period. The talk will be in 4217 Posvar Hall at the University of Pittsburgh.


UPMC Shadyside Hospital Cherry Blossom Festival --- April 15

JASP members are invited to UPMC Shadyside Hospital's first Cherry Blossom Festival on April 15th as part of the hospital's 150th anniversary celebrations. The day's events will take place in UPMC Shadyside's Japanese Garden, with a raffle of Japanese artwork. In addition, there will be a tea ceremony, a presentation on the Japanese Garden's history, and a koto performance.

Carnegie Library's 4th Annual Tomodachi Festival --- April 16, 2:00 - 5:00 PM
The Carnegie Library of Pittsburgh will celebrate friendship and Japanese culture with games, demonstrations, and storytelling in the Children's department of the main branch in Oakland.

College Japanese Speech Contest at Slippery Rock University --- April 23
Slippery Rock University will be hosting the second College Japanese Speech Contest. Students interested in participating should get in touch with Ms. Yukako Ishimaru.




Reflections on an American Internship


by Mai Nakagawa

The reason I chose to intern with the Japan-America Society of Pennsylvania is because I wanted to learn, improve, and develop new sets of skills and promote the relationship between Japan and the United States. I think it is necessary to approach at a person to person level as well as at a government level, in order to strengthen this bilateral relationship. To match this perspective, I sought out and found this non-profit organization that does work on exactly the same things I am interested in regarding the encouragement of Americans to know about Japanese culture. During this internship, I was able to acquire some American business skills and learn a lot about human relationships, working styles, and local culture in Pittsburgh. I spent two months as an intern with the JASP and picked up some amazing experiences here. Read more

See What's Trending on the JASP Facebook Page

Join 576 people who like the JASP on Facebook to get updates on Japanese food you need to try, the top dish of 2015, cute cat games

and more!

Like our page today!



We're new to Twitter! Follow us and tweet at us to connect. We will be updating our twitter more and more as we gain followers. Stay on top of JASP news and events as they happen!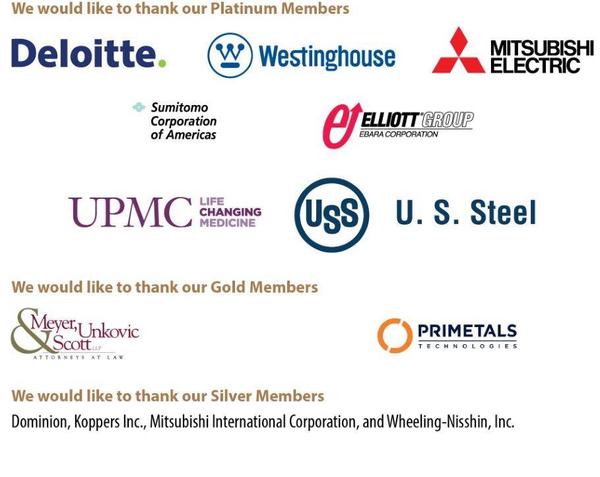 The Japan-America Society of Pennsylvania (JASP), established in 1986, is an association of individuals and corporations actively engaged in bringing the peoples of Japan and America together in understanding, appreciation and cooperation in order to promote a better relationship between the countries.