January 2014 Newsletter
In this issue:



MEPPI Japan Lecture Series – "Ten Things I Like About Osaka"



What makes Kansai area's Osaka City so unique? Join the JASP for this free evening at the Residence Inn in Cranberry Township from 5:30-7:00 PM January 23, 2014. Sushi, snacks and beverages will be provided. REGISTER TODAY!



Dr. Charles Exley, Assistant Professor of Modern Japanese Literature and Film at the University of Pittsburgh, will introduce Osaka City and the specific sub-culture found there. His talk will illustrate how Osaka's geography, dialect, literary history, food, and manzai/humor make the culture unforgettable.

Thanks to the Residence Inn for hosting and Mitsubishi Electric Power Products, Inc. for sponsoring this series. Stay tuned for more information about the February and March events!


New Faces at the JASP


2014 brings some new faces to the staff of the Japan-America Society of Pennsylvania. I'm not a new face, but I am very happy to greet you as the new Executive Director of our Society. I look forward to continuing to work with you as we build up the bridges that connect Japan and Western Pennsylvania.

To build a bridge, we begin with a single stone, one person-to-person connection at a time. For me, that stone was a Japanese friend from childhood who taught me origami and sent me a Hello Kitty toy bento box. From one foundational stone, I went on to study Japanese in college and teach English through the JET Programme in Okinawa. I laid new stones for my students there, one of whom came to spend a year at a central Pennsylvania high school.

In Pittsburgh, I continue laying stones with the JASP, first as volunteer and intern, then as Program & Operations Manager, and now as Executive Director. Please get in touch with us here at the office to tell us how you got connected with Japan and how we can help you with your own bridges. I am pleased to introduce our new staff members to you below. Together we can grow the bridges of business and cultural exchange to enrich and prosper our region.

Yours in partnership,
Executive Director Amy E. Boots


Operations Manager Heidi Coltin

Heidi combines her depth of management and operations expertise with her love of Japanese language and culture. She has lived in Kyoto and in Gunma-ken in the past and is eager to return for a visit. When she is not working, Heidi enjoys kayaking, traveling, volunteering in the community, and spending time with her family.

Program Coordinator Taylor Hennessee

Taylor's interest in Japan arose when she visited Japan for the first time through a Sister Cities program. Her most recent trip was spent studying at the Graduate School of International Cooperation Studies at Kobe University, where she was an active volunteer at the Tohoku Volunteer Bus, Popoki's Peace Project and as an adult English tutor. Taylor is excited to share her knowledge of Japan and looks forward to engaging with young adults in the Pittsburgh area.

Spring Intern Kevin Nguyen

Kevin has recently graduated from the University of Pittsburgh with a degree in Japanese and is excited to be working with JASP. He works primarily with Katsuko and the Japan in the Schools program, and he enjoys sharing Japanese culture with students in the Pittsburgh area. Kevin has not been to Japan yet, but when he does, he hopes to further his studies in traditional Japanese theater and other aspects of Japanese culture.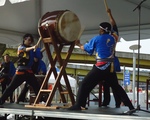 Free Beginner Taiko Lessons on January 25



Pittsburgh Taiko is holding a free beginner session at Winchester Thurston Lower School on Saturday, January 25 from 1 - 4 PM. Let your creativity flow and get a good workout as you learn the basics of this Japanese musical art. Sign up online or email pitt.taiko@gmail.com for more information.





Japan in the Broader Context of Asia Lecture Series



Join the JASP for "Japan in the Broader Context of Asia" lecture series at the University of Pittsburgh. This free program is presented courtesy of the National Consortium for Teaching About Asia at Pitt and the Toshiba International Foundation (TIFO). All presentations will be in 4217 WW Posvar Hall, University of Pittsburgh. Parking tags for free parking will be provided for Soldiers & Sailors Underground parking.

Tuesday, February 18
"Buddhism for the Unenlightened" by Clark Chilson, Associate Professor of Religious Studies, University of Pittsburgh.

Tuesday, February 25
"Japan and Its Asian Neighbors: History, Islands and National Identity" by Constantine N. Vaporis, Professor of History, University of Maryland, Baltimore County.

Tuesday, March 4
"The (Non) Economic Thinking of Japan's Decision-makers for World War II" by Richard Smethurst, Emeritus Professor of History, University of Pittsburgh.

Tuesday, March 18
"The Myth of Homogeneity: Immigration and Ethnicity in Twentieth-Century Japan" by David Kenley, Associate Professor of History at Elizabethtown College, PA.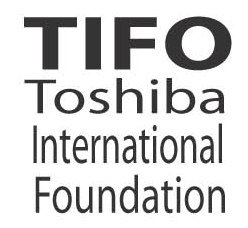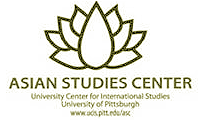 6:00 to 7:00 PM - Lecture

7:00 to 7:30 PM - Q&A

7:30 to 8:30 PM - Networking Reception



Register by calling or emailing

Patrick Hughes

at 412-648-7737.




High School Japanese Speech Contest



Preparations are beginning for the 2014 High School Japanese Speech Contest! Each year more than 80 students participate in the speech and poster contests. This year, the poster contest is open to Japan clubs at schools that do not currently have Japanese language programs. Contact Katsuko Shellhammer if you're interested in participating, sponsoring, or volunteering!



Member Benefit Alert! Discounts at 3 Tokyo Hotels

JASP members are eligible for discounted rates at the Hotel Okura Tokyo, Imperial Hotel Tokyo and Hotel New Otani Tokyo through the National Association of Japan-America Societies in 2014. Click the following links for the special rates for the Hotel Okura Tokyo, Imperial Hotel, and the Hotel New Otani. [PDF]




JASP Welcomes New Members



Individual Members:
Photos from the JASP's Bonenkai at the Warhol

Thanks to all of you who came out to the Warhol Museum on December 13 for our Bonenkai "Forget the Year Party" and our goodbye to Executive Director Donna Lee Siple. On behalf of everyone at the JASP, we thanked Donna Lee for her years of great service. Click here to see more photos.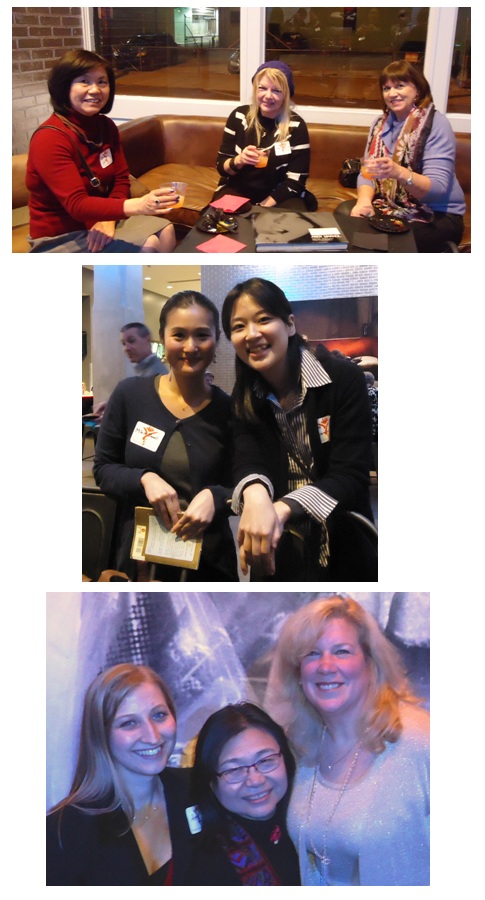 See What's Trending on the JASP Facebook Page


Join the 328 people who like the JASP on Facebook to get updates on free Japanese classes at the Carnegie Library, fellowship opportunities for artists from the U.S.-Japan Friendship Commission, and the Mansfield Foundation's "U.S.-Japan Network for the Future" Program.

Like our page for more!

The Japan-America Society of Pennsylvania (JASP), established in 1986, is an association of individuals and corporations actively engaged in bringing the peoples of Japan and America together in understanding, appreciation and cooperation in order to promote a better relationship between the countries.