Greetings,
In this issue:

Corporate Spotlight: Washington Penn Plastics
From humble roots in Western Pennsylvania, Washington Penn Plastic Company, Inc. (WPP) has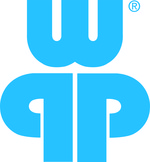 grown to become the largest North American provider of polypropylene compounded resins. Beyond continuing their growth in North America, the next phase of growth is focused on globalization to meet customer desire for suppliers to match their geographic footprint.

A member of the Japan-America Society of Pennsylvania since 2000, WPP exports a significant amount of business to Asia. WPP serves a number of segments, with the automotive market being the largest. Within the automotive segment, they are engaged with the major Japanese automotive original equipment manufacturers (OEMs) along with major Japanese tier one suppliers such as Denso, Roki, and Tigerpoly. Their business with Asian OEMs has grown the point of necessitating the 2012 opening of their first a sales office in Asia.

Read the remainder of the article.



Register Today to join the JASP for our upcoming trip to the 2012 Sakura Matsuri-Japanese Street Festival
Washington, D.C. on Saturday, April 14, 2012
The JASP will be heading to D.C. for the day to experience a once in a life time centennial celebration of the gift of cherry blossom trees from Japan to the U.S. We are planning a private luxury bus trip to D.C. which will include plenty of free time to explore the festival on your own or join us for a special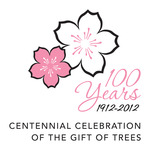 behind the scenes tour of the festival. Click here to register.

In 1912, an incredible gift of 3,000 cherry blossom trees was bestowed on Washington, D.C. by Tokyo, Japan. Rooted strongly and surviving outside elements, the trees have withstood the test of time – and nearly a century later, the National Cherry Blossom Festival is preparing for an unprecedented and once-in-a-lifetime celebration.

The epic 5-week spectacular, from March 20 – April 27, 2012, will unify and electrify the city, the nation, and the world. Washington, D.C. and the region will be abuzz with excitement. Creativity and innovation will permeate signature Festival events elevating them to new heights, and ground-breaking Centennial exhibitions and programming will amaze and delight. Timeless traditions. Rich culture. Renowned artists. World-class performers. The community at its best!


Pittsburgh Sushi Experience

Join us at the next Pittsburgh Sushi Experience on Thursday, April 26th at Yama Sushi in the Cranberry area, north of Pittsburgh. $25 includes: miso soup, salad, sushi [California roll (6pc), nigiri (7pc) white tuna, tuna, shrimp, salmon, red snapper, yellow tail and fluke (if available)], and hot tea.
Click here to register.


Join Us for the JASP's 19th Annual Golf Outing Monday, May 14, 2012
The Paul J. Wilhelm Memorial Golf Outing will be held Monday, May 14, 2012 at Valley Brook Country Club in McMurray, PA. This is an excellent opportunity to spend the day with a client,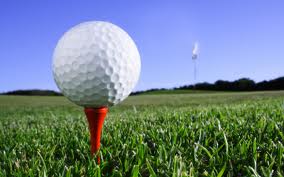 treat employees or network with industry colleagues while supporting a noble cause. Golfers compete for winning team trophies, individual skill prizes and hole-in-one prizes. Highlights of the event include the Grand Prize Raffle, exciting opportunities for gift certificates, dinners, golf items and more. The golf outing offers many opportunities to support the JASP. All supporters are publicly acknowledged. We hope you will join us for this fun and popular event!

Register as a golfer, foursome or be a sponsor with sponsorships starting at $150.

Contact Kelly Chaney at kchaney@us-japan.org or 412-433-5021. Register online here.


JASP Wishlist
Our non-profit needs some basic technology products:
1 Color Laser Printer
1 Multi-sheet ADF Scanner
If you or your office is able to donate either of those pieces of equipment, please email Kelly Chaney at kchaney@us-japan.org.


My Japan
Japan means many things to many people, now more than ever. Mt. Lebanon native and member of the JASP, Matthew Ketchum shares his reflections and experience of the Tohoku Earthquake and Tsunami in a personal and moving way. Click here to read more about Matthew and a charity with which he is involved.



Spring Festival- "Hana Matsuri: SakuraN"
The Japanese Cultural Appreciation Society at Westmoreland County Community College is inviting you to their Spring Festival- "Hana Matsuri: SakuraN" on Friday, March 16, 3 PM - 8 PM in Founder's Hall on Youngwood campus.
Origami, Calligraphy, Yukata (to try on), Caricature Drawing, Cosplay Competition, Pittsburgh Taiko Performance (7 PM) and more! Please come with your friends and join us there! Free Admissions. Any questions? Please e-mail at hillh@my.wccc.edu.



Pittsburgh Sakura Project
The Pittsburgh Sakura Project is holding its 1st Annual Sakura Festival on Sunday, April 29 in North Park. Click here for more information.



2012 Japanese Speech Contest Winners Announced
The Japan-America Society of Pennsylvania, in collaboration with the and the Asian Studies Center (UCIS), Japanese Speaking Society at the University of Pittsburgh, held the annual High School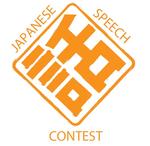 Japanese Speech Contest at the William Pitt Union on Friday, March 2, 2012. Eighty students from eight area high schools participated in the contest. Sponsors of the event included Westinghouse, Sumitomo Corporation of America, Elliott Group, Wheeling-Nisshin, Mitsubishi Electric Power Products, the Consulate-General of Japan in New York, the Japan Foundation in Los Angeles, Temple University Japan Campus, the Office of the Provost at the University of Pittsburgh, and the Japan Iron and Steel Federation and Mitsubishi endowments at the university.

Special guests were Mr. Masakazu Kigure, Consul from the Consulate General of Japan, and Dr. Jennifer Creamer, Associate Director of the University Center for International Studies. Judges included faculty from the Department of East Asian Languages and Literatures, University of Pittsburgh, and the Department of Modern Languages, Carnegie Mellon University. The competition was divided into four levels: a poster session for first-year students of Japanese, followed by three levels corresponding to the number of years of language study.
Advanced/Advanced Plus: Yinping Hu, Allderdice High School. Teacher: Isabel Espino de Valdivia. Yinping also received the Consulate Award, an electronic Japanese-English dictionary.
Intermediate: Benjamin Laun (private student). Teacher: Junko Kapples (Upper St. Clair High School)
Beginner: Hoan Bao Ngo (Norwin High School). Teacher: Hiroko Maekawa

Poster Contest: Amy Adelman (Allegheny-Clarion Valley High School). Teacher: Dixie Lipinchan
All participating students received certificates. The first, second and third place winners in each category of the Speech Contest also received gifts. The schools of the first place winners will also receive trophies.


The JASP and the World Affairs Council of Pittsburgh

joined in hosting an event to commemorate the anniversary on March 9, 2011

The breakfast briefing was titled "Japan on the Cross-Roads: Economics and Politics after the Tohoku Earthquake" Dr. Serguey Branguinsky, Associate Professor, Social and Decision Sciences, Engineering and Public Policy Heinz College, Carnegie Mellon University. Click here to watch the video.





Japan Earthquake Relief Effort Update– combining the resources and expertise of the Japan-America Society of Pennsylvania and Brother's Brother Foundation to help those in need in Japan
Just hours after the earthquake on March 11, 2011, the JASP and BBF joined forces to begin disaster relief fundraising efforts to aid victims of the Great East Japan Earthquake. One hundred percent of the tax-deductible contributions to the effort went to organizations that directly help victims of the March 11th disaster.

The generously donated funds have been allocated to two nonprofit organizations in Japan on the front lines of relief, recovery and reconstruction in Tohoku. Thank you for your continuing interest and support of the JASP/BBF relief effort in Japan. This is a brief update on our efforts.The total funds collected are $540,884.53 from 2,327 donors and 2,452 donations. It was a priority of our effort that the donated funds were distributed promptly and that 100% of donated funds were used for aid. Those goals have been reached.

The first organization, Ashinaga a Japanese NPO which builds and oversees a number of orphanages and youth homes in Japan, has received a total donation of $250,000 to plan and erect a youth center. It is hoped that within the next 18 months the main facility will be completed along with several smaller outlets, all of which will be located within the affected area in the Tohoku region. More than 1,800 children have filed applications to be part of Ashinaga's project.

The second fund recipient is Rotary International Foundation, Japan to whom $290,884.53 in funds have been distributed to purchase replacement medical equipment for Rikuzen Takada hospital. This facility had served the 25,000 area residents until the tsunami wiped out the community and 10% of the population.
Japan in the Schools
It's not too late to schedule a school visit for your classroom through this great program. Please go to this link for more information and to request a visit.
New Addition to JASP Website: Wild Apricot
The JASP has recently upgraded our website with membership, donor and event tools to make our members experience more interactive and smoother. As we work out the bugs, we ask that you please be patient with us. New features of our website include being able to renew you membership online, change your contact information, view the membership directory, register online and edit your registrations. All members will need to login and choose "Reset Password" to establish a password.