November 2013 Newsletter
In this issue: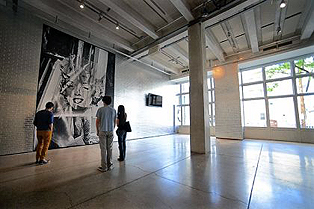 JASP's Annual Bonenkai at the Warhol - "Forget-the-Year-Gathering"



All are invited to the Andy Warhol Museum December 13 from 6:30-8:30 p.m. for our Annual Bonenkai. What's a Bonenkai? It's a forget-the-year-gathering that is traditionally celebrated by friends and colleagues in December. The gatherings are a great way to relax, catch-up, have fun, forget the old and look forward to the New Year.
The newly designed lobby of the Andy Warhol Museum is a great venue for this event. Take some time to see the Morimura exhibit while there and try a JASP Bonenkai drink. Beverages will be available for purchase.

JASP Annual Dinner

Thanks to all who attended and supported the JASP Annual Dinner fundraiser. Ari Fleischer was the honored keynote speaker at the November 5, 2013 event. Great thanks to JASP board member Shigenori Shiga of Westinghouse for inviting Mr. Fleischer.

Click here to see more pictures from the event.




MEPPI Japan Lecture Series – "Ten Things I Like About Osaka"



What makes Kansai area's Osaka City so unique? Join the JASP for this free evening in Cranberry Township, PA from 5:30-7:00 p.m., January 23, 2014. Light hors d'oeuvres and beverages will be provided. Space is limited so please register by January 16 by going to our upcoming events page.



Dr. Charles Exley, Assistant Professor of Modern Japanese Literature and Film, will introduce Osaka City and the specific sub-culture found there. His talk will illustrate how Osaka's geography, dialect, literary history, food, and manzai/humor make the culture unforgettable.




JASP Welcomes New Members



Individual Members:

See What's Trending on the JASP Facebook Page

Join the over 310 who like the JASP on Facebook to get updates on new jobs posted to the website, pictures of our yukata try-on at the Carnegie Library After Hours in Squirrel Hill, and the Japanese beginnings of the English word "honcho."

Like our page for more!



KuroKiiro Educational Anime Festival

The JASP's Amy Boots and interns Zeba Ahmed and Angelique Rein went to the KuroKiiro Educational Anime Festival on November 3. Zeba presented a panel on traditional Japanese games including go, shogi, and kendama. Attendees stopped by the JASP booth to try kendama and hanetsuki – many were surprisingly good!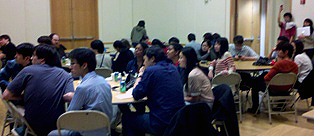 Japan-Related Organizations Mixer



35 college students gathered at Carnegie Mellon University on Sunday to share their love of Japan. Groups from CMU, Pitt, and Point Park presented their clubs and listened to Mirai Akagawa, president of CMU Japanese Student Association, present a contemporary koto piece.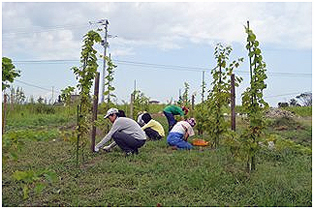 A Story of Hope for Yamamo Post 3/11 by JASP Volunteer Leedy Mohri

This summer, I had a chance to visit Miyagi Yamamoto Japan with my two children. Yamamoto is one of the coastal towns that was ravaged by the tsunami of 3/11. This was my first time to go back to Japan after the 2011 earthquake and tsunami. The purpose of this visit: to volunteer for the winery project. Our task was to weed around the test grapevine area where villagers are testing the soil if it is still capable of growing grapevines due to the salt saturation from the tsunami.

It has been over two years since the Great East Japan Earthquake and Tsunami. The coastal region is still struggling to recover because there are too many factors that are prohibiting the recovery. While the devastation is becoming a distant memory to the rest of Japan and the world, the coastal region is left behind, with little to no hope to recover. Read more [PDF].


Japan is Helping with Typhoon Haiyan Relief – and so is Pittsburgh

Japan will be sending self-defense forces to help the relief efforts in the Philippines, according to the Chicago Tribune. Brother's Brother Foundation, our partner in our relief efforts after the 3/11 disaster, has a relief fund as well.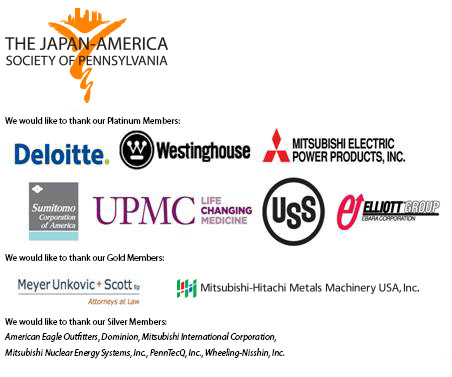 The Japan-America Society of Pennsylvania (JASP), established in 1986, is an association of individuals and corporations actively engaged in bringing the peoples of Japan and America together in understanding, appreciation and cooperation in order to promote a better relationship between the countries.