September 2015 Newsletter
In this issue:
Bunjinga Painting Demonstrations September 25 & 26


Please join us for a special presentation by ink painter Fujyo Kato, who specializes in a type of landscape painting known as bunjinga, which flourished in Edo-period Japan. Mr. Kato comes to us as part of the annual cultural presentation from Handa City, Aichi Prefecture.

Mr. Kato will present at the Children's Museum on Friday the 25th from noon to 3 PM. The presentation is free with Children's Museum admission.

On Saturday, Mr. Kato will present at the Zen Center of Pittsburgh from 1 to 3:30 PM. Zen Center guests will also be able to partake in sencha tea ceremony while they watch the demonstration. Registration is $10 for JASP members and $20 for the public.

See our events page to register!


Upcoming Fall Programs

Get ready for another busy fall at the JASP! We already have a number of school visits scheduled, so tell your teachers to hurry and sign up while there's still space.

September 25: Bunjinga Ink Painting Presentation at the Children's Museum
September 25: Japanese Language Exchange at Kenmawr Apartments
September 26: Bunjinga Ink Painting Presentation at the Zen Center of Pittsburgh
October 22: JLPT study strategies at the University of Pittsburgh
November TBC: Annual Dinner
Early December: Bonenkai

Check out our events page for more information!

Member Spotlight - Preservation Technologies, L.P.


The JASP would like to recognize our Bronze member, Preservation Technologies, L.P. A worldwide leader in paper preservation, Preservation Technologies provides deacidification and digitization products and services for libraries, archives, and businesses worldwide. The Pittsburgh-based company was established in 1992 and was founded on the guiding principle of bringing engineering and innovation to the field of cultural preservation.

Recently, Preservation Technologies signed a five-year contract with the Library of Congress to preserve over a million books and manuscript pages using its Bookkeeper process. The company's impact, however, surpasses this nation's borders, including in Pittsburgh's Sister City, Saitama, Japan, since 2005.

The JASP heartily thanks Preservation Technologies for its support of our organization and its activities in Japan.

JASP Language Exchange Mixer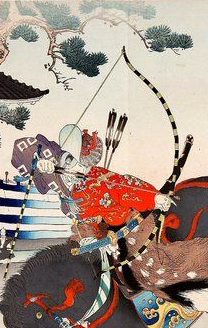 Join us on
Friday, September 25th
from 4:00 - 6:00 PM at the Kenmawr Apartments to practice your Japanese skills! We're holding our sixth language exchange mixer of the year and we want to see you there! Take this opportunity to speak Japanese with both natives and other Japanese students alike. Bring your friends and make new ones too. All skill levels are welcome. Snacks and beverages will be provided.
Kenmawr Apartments, Community Room, Ground Floor
401 Shady Ave
Pittsburgh, PA 15232

Pittsburgh Taiko Beginner Session



This year's taiko beginner session had an amazing turnout of nearly 30 people! They learned the basic movements and techniques involved in taiko drumming during the 2 hour session.

If you missed the beginners session but are still interested in learning more about playing taiko, contact Pittsburgh Taiko for more information.

History of the Japanese Nationality Room


On September 6, Mr. Tadao Arimoto, Dr. Asatoshi Maeshiro, and Dr. Etsuro Motoyama presented the history of the Japanese Nationality Room at the Cathedral of Learning on behalf of the Japanese Nationality Room Committee.

The request for permission to build a Japanese Nationality Room was first made in 1991 by Dr. Takeo Kanade of Carnegie Mellon University. Since the Nationality Rooms are funded by community groups of the associated countries, the Committee gathered funds from 1992 to 1998. The classroom was completed in 1999.

According to Mr. Arimoto, the classroom was designed by Hirokazu Nagase, in the traditional "minka" style. The room is temperature and humidity controlled in order to preserve the wooden structure.

Today, the Japanese Nationality Room functions as a classroom. The JNR also supports a summer study abroad scholarship for Pitt students. Thank you to the members of the Nationality Room Committee for all of their hard work to create and maintain this community asset.




The JASP Welcomes New Member



International Member: ​Not a member yet? Join the JASP today!

"Above the Fold" Origami Exhibit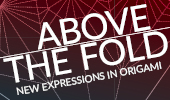 Expert or amateur, you won't want to miss "Above the Fold: New Expressions in Origami". From September 4 to November 29, the Clay Center in Charleston, West Virginia will be hosting an origami exhibition featuring pieces by multiple international artists, as well as film screenings and workshops. Please refer to The Clay Center for admission rates and further information.


Phipps Conservatory Fall Flower Show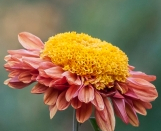 Be sure not to pass up this rare opportunity to see an assortment of one of the quintessential Japanese flowers, the chrysanthemum, at Phipps Conservatory and Botanical Gardens Fall Flower Show. This exhibit runs only from October 17 to November 8.

The Pittsburgh Origami Club helped to fold the pieces throughout the exhibit.

See What's Trending on the JASP Facebook Page

Join over 507 people who like the JASP on Facebook to get updates on Japan's new security bill, art inspired by Japan, sports news and more!

Like our page today!



We're new to Twitter! Follow us and tweet at us to connect. We will be updating our twitter more and more as we gain followers. Stay on top of JASP news and events as they happen!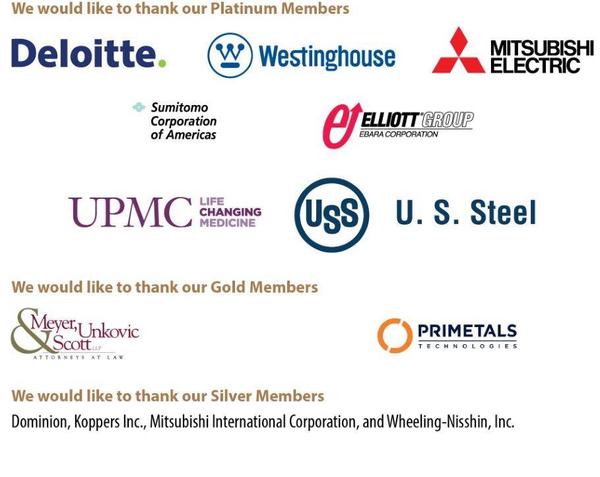 The Japan-America Society of Pennsylvania (JASP), established in 1986, is an association of individuals and corporations actively engaged in bringing the peoples of Japan and America together in understanding, appreciation and cooperation in order to promote a better relationship between the countries.