April 2015 Newsletter
In this issue:
Paul J. Wilhelm Memorial Golf Outing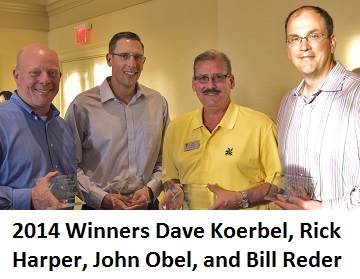 The Paul J. Wilhelm Memorial Golf Outing will be held on Monday, May 11th at the Valley Brook Country Club in McMurray, PA.

Registration is open so please register now to confirm your attendance.

This is a great opportunity to spend the day with a client, treat employees or network with industry colleagues while supporting a noble cause. Lunch and dinner will be served, with raffle and golf prizes after dinner. The Grand Prize is two $500 gift certificates from Delta Airlines!

We are looking for raffle items!

The highlight of this outing is our Grand Prize Raffle. Items needed for the raffle include gift certificates, theater tickets, golf items, electronics, etc., which help to make this program - our largest fundraiser - a success. Your donation is tax deductible. Proceeds from the Golf Outing enable the JASP to provide informative, innovative programming in order to encourage a better understanding of the US-Japan relationship in Western Pennsylvania.

Please contact Heidi Coltin or call 412-433-5021 if you'd like to donate raffle items or have questions.


College Japanese Speech Contest
On April 10th, the first College Japanese Speech Contest was held at Indiana University of Pennsylvania. 17 students from 4 universities participated in this show of Japanese language skills and knowledge.

The contest was broken into 3 levels: beginners, intermediate and advanced students. Level 1 contained 8 students total from Carnegie Mellon University (CMU), Indiana University of Pennsylvania (IUP), Lock Haven University of Pennsylvania and Slippery Rock University (SRU). Level 2 contained 6 students total from CMU, IUP, and SRU and level 3 contained 3 students total from CMU and SRU. Each student prepared their own speech with topics ranging from "My Cats" to "Japanese life expectancy".

Overall the contest was a success and all students, teachers, judges and volunteers who attended enjoyed themselves. We'd like to thank Professor Yongtaek Kim who organized this event and we look forward to this contest again next year. Congratulations to all winners and thank you to everyone who participated!

Member Benefit Alert


We've got exciting news for members of the JASP!

Tokyo Way, a tour company located in Tokyo, is now offering a discount on tours for members of the JASP. Tokyo Way introduces authentic Japanese culture up-close. They offer half- and full-day small group and private custom tours. Categories include Zazen, food, subcultures, fashion, history and more. Tokyo Way is now offering a 5% discount to members of the Japan-America Society of Pennsylvania with a special coupon code. Members can access this code by signing in on our membership page.
For more information on Tokyo Way visit www.tokyoway.jp


Carnegie Library Japanese Classes
Did you know the Carnegie Library offers Japanese classes?
The Carnegie Library's East Liberty location offers free Japanese lessons with native speakers every Wednesday from 6:30 - 7:00 PM. All skill levels are welcome to learn in a relaxed environment.

The library's Main Branch in Oakland also offers free classes for both beginners and intermediate speakers. Japanese for Beginners, Japanese II, and Japanese Conversation Club meet twice a month.

Please contact the library for any questions about classes or clubs at their main branch. Click here to find even more Japan-centered events!



4th Annual Tomodachi Festival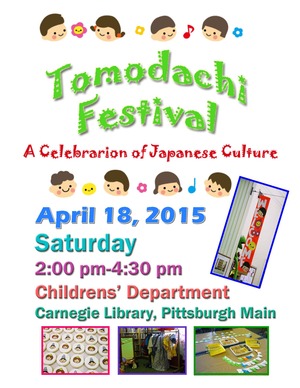 On Saturday, April 18th from 2:00 - 4:00 PM the JASP and Bridge to Japan will present the 4th Annual Tomodachi Festival at the Carnegie Library Main Branch in Oakland.

"Tomodachi" means "friend" in Japanese. Join us in this celebration of Japanese culture for music, dance, kimono try-ons, haiku, origami art, and more! Cookies will be served and new friends will be made.

Click here for more information. We hope to see you there!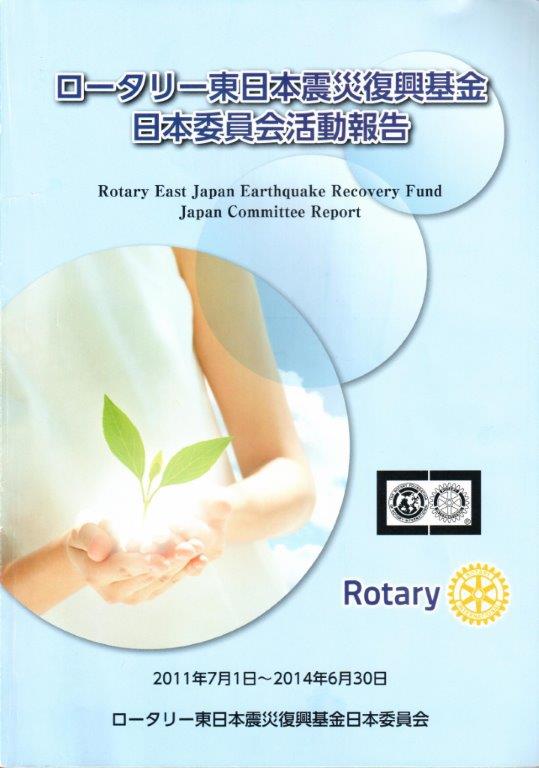 3/11 Disaster Relief Funds Update



The Japanese Rotary Clubs released a pamphlet of their activities for
disaster relief after the 3/11/2011 Triple Disaster. The Japan-America
Society of Pennsylvania and Brother's Brother Foundation partnered with the Rotary to direct your donations to the Rikuzentakata Hospital, which was credited as project #55 in this pamphlet.

Thank you for your generous donations!


Japanese Language Exchange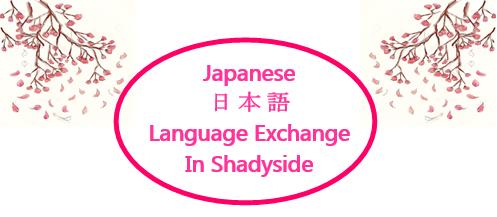 Join us for JASP's third language mixer of 2015! The language mixer will be held on Friday, April 24th from 4:00 to 6:00 PM at the Kenmawr Apartments in Shadyside.

Take this opportunity to speak with both Japanese students and native speakers alike. Refresh your language skills while meeting new friends. This event is free and all skill levels are welcome so mark your calendars! Snacks and beverages will be provided. We hope to see you there.

Volunteer Spotlight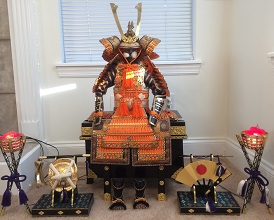 This month: Yuko & Tak Yonezawa

The Yonezawa family came to Western Pennsylvania last summer for Tak's job with Mitsubishi Electric Power Products in Warrendale. Yuko has been very active volunteering with the Japan in the Schools program, the High School Japanese Speech Contest, and helping out in the office. Tak has put his considerable handyman skills to work repairing and restoring the JASP's yoroi set in time for Children's Day. Thank you for dedicating so much time and effort to the JASP!

Have you ever thought about volunteering with the JASP?
Click here to get started!





The JASP Welcomes New Members



Individual Members:
Mr. John Cecil


Not a member yet? Join the JASP today!

JASP at Tekkoshocon
Tekkoshocon, Pittsburgh's one and only anime convention, is being held right now from
April 16th - 19th
at the David L. Lawrence convention center in downtown Pittsburgh and the JASP is attending!
Tekkoshocon (Tekko) was first held in 2003 and has grown in size every year since then. This year Tekko expects well over 6,000 attendees. Attendees can enjoy anime, cosplay, lolita, gaming, and meet both anime voice actors and international musical guests.
You can visit Tekko's website
here
. For more information on our presence at Tekko follow our
Facebook
and
Twitter
for up-to-the-second updates.

The Importance of Observation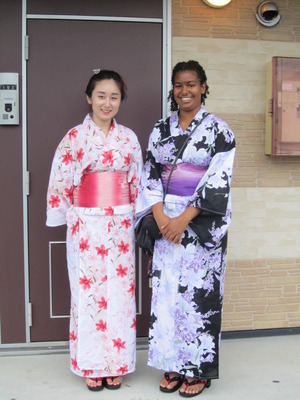 By Sanaa Ahmed

"I'm currently doing a yearlong internship in Japan. Through the Asian Studies Center at the University of Pittsburgh, I found the opportunity to apply for internships in Japan. Although I am a Psychology major, I am minoring in Chemistry and Japanese, so I thought I had a chance at getting a chemistry internship. For the application, I had to get a letter of recommendation and a language evaluation, and I submitted my transcript and a cover letter as well. I applied to two companies for a yearlong chemistry internship, and one of them accepted me!! The company that accepted me is Central Glass, a glass manufacturing company in Matsusaka, Japan.

I had no idea what to expect when I first came to Matsusaka..." Read more [PDF]


See What's Trending on the JASP Facebook Page

Join 449 people who like the JASP on Facebook to get updates on our upcoming events and photos of the JASP in the community!

Like our page today!



Did you know we're on Twitter?

We're new to Twitter! Follow us and tweet at us to connect. We will be updating our twitter more and more as we gain followers. Stay on top of JASP news and events as they happen!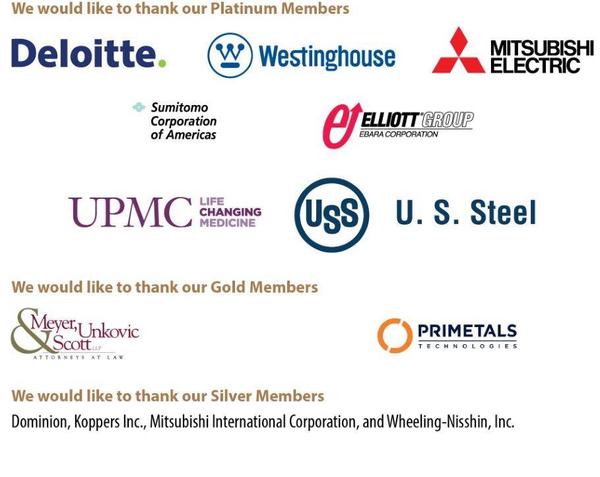 The Japan-America Society of Pennsylvania (JASP), established in 1986, is an association of individuals and corporations actively engaged in bringing the peoples of Japan and America together in understanding, appreciation and cooperation in order to promote a better relationship between the countries.