November 2015 Newsletter
In this issue:
2016 MEPPI Japan Lecture Series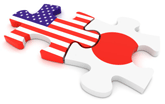 We're pleased to annouce the first of our 2016 MEPPI Lecture series: "U.S.-Japanese Relations from the U.S. Government Perspective" with Mr. Joseph Young.

Mr. Young will provide a briefing on the current state of U.S. – Japan relations from the U.S. Government perspective, including in four main areas: security, economics, global cooperation, and people-to-people ties.

Mr. Young currently serves as Director of the Office of Japanese Affairs at the U.S. Department of State. He was the Deputy Foreign Policy Advisor at U.S. Pacific Command in Hawaii in 2012-2014, after having served as Chief of U.S. Embassy Tokyo's Political-Military Unit in 2009-2012. Mr. Young has worked in a number of U.S. Embassies around the world, including in Dublin, Beijing, Nairobi, and Singapore.

Stay tuned - the lecture series is targeted at the final Thursday nights in January, February, and March. Check out our event page for more details.




Thank you to MEPPI for their generous sponsorship of this series.




Corporate Spotlight: Westinghouse Electric Company

The JASP would like to recognize our Platinum member, Westinghouse Electric Company.

With headquarters in Cranberry Township, Pennsylvania (USA), Westinghouse Electric Company is the world's pioneering nuclear energy company and a leading supplier of nuclear plant products and technologies to utilities throughout the world. Westinghouse supplied the world's first pressurized water reactor in 1957. Today, Westinghouse technology is the basis for approximately one-half of the world's operating nuclear plants.

Since 2006, Westinghouse has partnered with Tokyo-based Toshiba Corporation to deliver innovative and cost-effective nuclear energy generation products and services for boiling water reactor (BWR) and pressurized water reactor (PWR) customers.

Today, Westinghouse provides clean and sustainable energy solutions that improve the quality of life for millions of people around the world. Learn more at www.westinghousenuclear.com.

Westinghouse was one of the original board members of JASP and continues to be a significant, active member. The company is a major contributor to the JASP Annual Dinner and Japanese High School Speech Contest. We thank Westinghouse for its ongoing support and contributions.

Japanese-English Reading Circle
Looking to improve your Japanese reading and speaking abilities, or to expand your Japanese vocabulary? Come join the
Japanese-English Reading Circle
! Created to promote cultural exchange through reading, Circle members read books of their choice —which can be borrowed from our library — on their own time, and discuss what they have read at the meetings, in both Japanese and English.
Saturday, November 21, 2015
3:30-5:00 PM
Kenmawr Apartments, Community Room, Ground Floor
401 Shady Ave
Pittsburgh, PA 15232

JASP's Annual Bonenkai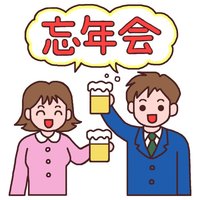 What's a bonenkai? Literally meaning "forget the year gathering", it's a traditional Japanese get-together for friends, co-workers, and colleagues held at the end of the year.

All are invited to catch up with friends and relax after a year of hard work at the Speakeasy in downtown Pittsburgh, Thusday, December 10, 6:30-8:30 PM. Beverages will be available for purchase.

Speakeasy
William Penn Hotel Lower Lobby
530 William Penn Place
Pittsburgh, PA 15219



Annual Dinner Photos

​



Major General William E. Rapp, Commandant of the U.S. Army War College, was our honored keynote speaker on November 16, 2015 at the Duquesne Club.

145 people attended for the cocktail hour, silent auction and informative speech by General Rapp. Linda Kmetz was the lucky winner of our New York City Weekend grand prize raffle donated by MEPPI.

Click here to go to our gallery! More photos will be added in the next few weeks.




The JASP Welcomes New Members



Student Member:
Individual Member:
​Not a member yet? Join the JASP today!


Volunteers of the Year

Every year at the Annual Dinner we honor volunteers who have made a big impact this year. In 2015 we honored Yuko and Takashi Yonezawa, and Bob Shellhammer.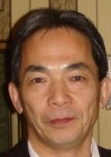 Takashi Yonezawa was born in Kumamoto, Japan and received an MA in Electrical Engineering from Waseda University. After graduation he worked for Mitsubishi Electric in Amagasaki, Hyogo prefecture until coming to Pennsylvania in July 2014. He loves to make paper models and restored the JASP's Yoroi (Japanese Samurai armor) set.



​Yuko joined him in September 2014. She was born in Itami, Hyogo Prefecture, grew up in Kobe City, and worked for Mitsubishi Electric Engineering in Amagasaki for 30 years. She loves to watch musicals, including the Japanese All-Women's group Takarazuka. She's enjoying musicals here in Pittsburgh, too. Yuko has been very active volunteering with the Japan in the Schools program, the High School Japanese Speech Contest, and helping out in the JASP office. She wants to keep volunteering with "angelic" American children.



Bob Shellhammer is retired from USAF after 22 years of service, in which he spent 17 years overseas, mostly in Japan, then Okinawa and UK. Bob has been married to Katsuko for 39 years. Bob has been very helpful, transporting items for the Japan in the Schools program, manning events, and serving as grill master for the TOMODACHI Ties Through Taiko program and other picnics.





Support the JASP with Your Holiday Purchases



We hope you're getting a head start on your shopping this year! If you use Amazon for any of your holiday gifts this season, don't forget that when you designate the Japan-America Society of Pennsylvania at smile.amazon.com, Amazon will donate 0.5% of your purchase value to the JASP.

See What's Trending on the JASP Facebook Page

Join over 537 people who like the JASP on Facebook to get updates on beautiful photos of Japan, the secrets of ramen, the popularity of mochi, and more!

Like our page today!



We're new to Twitter! Follow us and tweet at us to connect. We will be updating our twitter more and more as we gain followers. Stay on top of JASP news and events as they happen!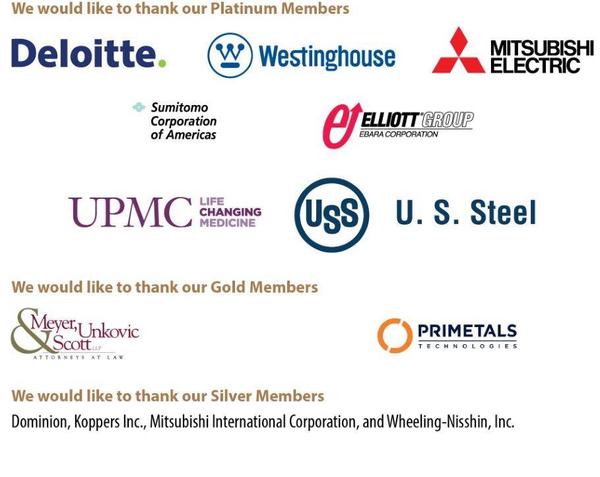 The Japan-America Society of Pennsylvania (JASP), established in 1986, is an association of individuals and corporations actively engaged in bringing the peoples of Japan and America together in understanding, appreciation and cooperation in order to promote a better relationship between the countries.