Member Spotlight: American Eagle Outfitters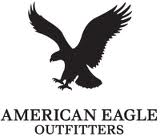 American Eagle Outfitters, Inc. (AEO) is built on more than 30 years of customer focus, dedication, and innovation. The company was founded with one store, in Novi, Michigan, in 1977. Today, you see many iterations of the number 77 throughout the clothing, vernacular and imagery - one of the many threads of respect to its rich heritage. Hence the main address of the company's global headquarters—77 Hot Metal Street—in Pittsburgh's historic SouthSide Works. AEO also retains its Distribution Center and Data Center in Warrendale, PA. AEO joined the Japan-America Society of Pennsylvania last year. Read more.


Naikan: Japanese Psychotherapy
Special presentation on January 26, 2012 5:30 PM - 7:00 PM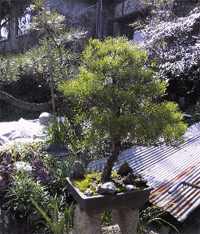 Presented by Dr. Clark Chilson of the University of Pittsburgh
Residence Inn Cranberry
Naikan: A Japanese Method for a More Satisfying Life
Do the Japanese know something about achieving happiness that we in America do not? Despite the eager adaptation among Japanese of so much of Western culture – including clothing, foods, music, movies, and even baseball – they have rejected western forms of psychotherapy as ineffective for overcoming suffering and achieving a more satisfying life. Why is this?
We can answer this question by understanding a form of psychotherapy that has found success in Japan called Naikan. Since the 1950s Naikan has been used in hospitals and clinics to help those suffering from a variety of maladies, including depression, alcoholism, delinquency, and anxiety. It has also been used as a method of self development among artist, athletes, and people in the business world. Some Japanese companies have offered Naikan training to help their employees improve their job performance. Although widely accepted among health care professionals, it was developed not by a psychologist or a psychiatrist, but by a Japanese businessman who was a devout Buddhist. The Naikan method is simple – it involves little more than trying to answer three questions. The presentation will introduce these three questions and explain how they work in ways quite different from Western psychotherapy to create a new self understanding that many Japanese have found conducive to a more satisfying life.

Japanese Speech Contest Call for Entries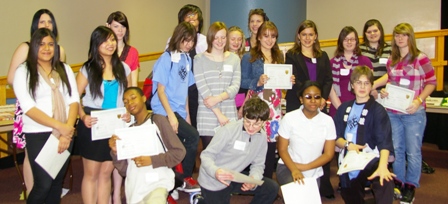 The JASP 16th Annual Japanese Speech Contest wants you! Area high school Japanese language students will be competing for the grand prize of an electronic dictionary, supplied by the Japanese Consul General of NY, at the University of Pittsburgh. The contest will be held on March 2 and will include a full day of Japanese activities, games and the chance to compete with other students of Japanese. For more information on how to participate click here.

Japan's Energy Future TV Special Includes JASP President Toshiaki Murai!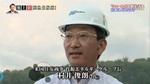 TV Tokyo, one of Japan's nationwide TV channels, aired a 90 minute special program about Japan's Energy Future. Sumitomo Corporation of America's Senior Vice President of Mineral Resources and Energy Group and JASP President, Toshiaki Murai was interviewed in the piece about Marcellus Shale exploration.
Last fall, famous Japanese reporter Akira Ikegami and his staff, came to Pittsburgh to interview Murai-san and to introduce shale gas exploration in the U.S.
Please click here to view the program (in Japanese). Murai-san's interview begins at 51 minutes.

Japan In the School (JIS) Volunteers Needed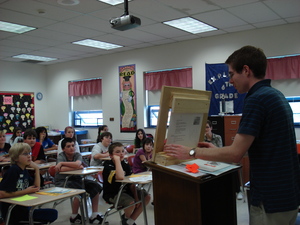 The JIS program reached over 3000 area students last year with information about Japan. These cultural bridges could not be built without the dedicated volunteers who visit classrooms and festivals during the school year. We need your help this spring! Would you please consider volunteering? Contact Katsuko Shellhammer at kshellhammer@us-japan.org for more information.

Save The Date - Washington D.C. Cherry Blossom Festival Trip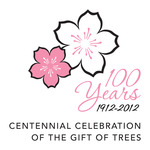 Saturday, April 14 join JASP members and friends on a day trip to Washington D.C. for a special celebration. The Cherry Blossom Festival this year will celebrate the 100th Anniversary of the gift of the Japanese cherry trees to the United States. Watch for detailed information about the trip on the JASP website, shortly.

Keizai Koho Fellowship Program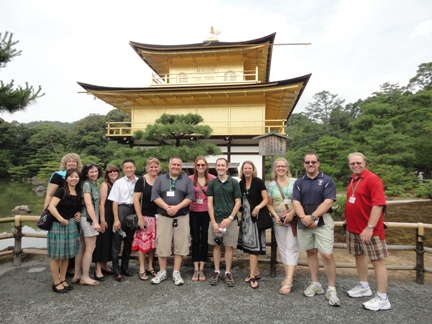 Since 1980, the Keizai Koho Center (Japan Institute for Social and Economic Affairs) in cooperation with the National Association of Japan-America Societies (NAJAS) has sponsored a fellowship program to Japan for educators in the U.S. and Canada. The fellowship allows teachers to learn first hand about contemporary Japanese society and enhance their classroom teaching of global perspectives. The 2012 Fellowship Application is available. Please click here to review application criteria and to apply. Deadline is February 17, 2012.

The JASP and Brother's Brother Foundation has now raised over $530,000 in funds to aid Japan following the devastation of March 11, 2011. A recent donation from the Catholic Medical Mission Board was received and designated to support the Rikuzen Takada Hospital. On behalf of JASP/BBF, Rotary International Foundation will use 100% of these additional funds to purchase replacement medical equipment for the hospital.

The Energy and Excitement of Taiko Drumming!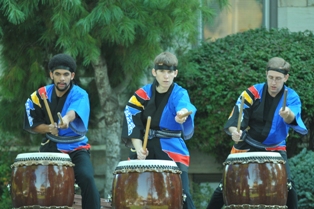 Looking for an unforgettably exciting addition to your special event? Pittsburgh Taiko is available! Please click here for information on how to book the group for your event.

New Year's Resolution – Brush Up On Your Japanese
Want to brush up on your Japanese language abilities in 2012? Here is a list of links to useful websites for the study of Japanese language.
Popjisho.com
www.popjisho.com
POPjisho.com is a web based pop-up dictionary for Japanese and othere languages. Read Japanese web sites with pop-up hints by moving the mouse over words you want to lookup!
NHK World Japanese Lessons web site
http://www.nhk.or.jp/lesson/
NHK airs Japanese lessons for people of various languages on its international shortwave RADIO JAPAN service. On this site, you can listen to those lessons.
Kanji-a-day.com
http://www.kanji-a-day.com
You can learn Kanji in accordance with JLPT Kanji lists from Level 4 to Level 1. It's completely free and registration takes under 1 minute to complete.
Rikaichan
http://www.polarcloud.com/rikaichan/
rikaichan is a downloadable extension for Mozilla Firefox that provides a popup Japanese–English/German/French/Russian dictionary. Just hover the mouse over Japanese words (kanji, hiragana, or katakana) to display the translation.
Tae Kim's Guide to Learning Japanese
http://www.guidetojapanese.org/learn/
Find everything you need to learn Japanese for free including comprehensive guides, tutorials, and videos.
Kid's Web Japan
http://web-japan.org/kidsweb/index.html
Kids Web Japan is a website that introduces Japan to schoolchildren aged between 10 and 14 who live in other countries.
Learn-Japanese-Adventure.com
http://www.learn-japanese-adventure.com/
This is one personal experience on how to learn the Japanese language. Learn how to speak and write Japanese online with free lessons.
Japanese Pod 101
http://www.japanesepod101.com/

The Research Center for Japanese Garden Art, in Kyoto, Japan, runs an English language intensive seminar regarding the Japanese Garden. They are presently accepting applications for the fifteenth annual seminar to be held in August of 2012, in Kyoto. The course is designed for the serious student, amateur or professional. It includes many on-site lectures as well as some hands-on work experience. It is a rare opportunity for English language speakers, giving broad access to Japanese gardens and gardeners. Details about the course can be found here.

Japan U.S. Creatives Offers Metropolitan Museum Tour and Introduction to Zen

Looking for something fun to do in NY City this weekend?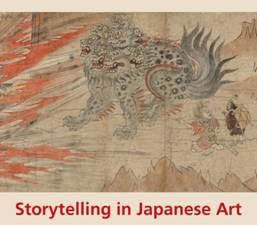 Jim Nolan, Japan-America Society of Georgia board member, suggests joining Japan U.S. Creatives for a special Metropolitan Museum tour and more.
On Saturday, January 21, 2012 at 11:30 a.m. enjoy a guided tour of the exhibition "Storytelling in Japanese Art" at the Metropolitan Museum of Art in New York followed by an optional lunch at the exclusive Members Dining Room with a beautiful view of Central Park. (cost of lunch not included in ticket price).
Japan has a long and rich history of pairing narrative texts with elaborate illustrations—a tradition that continues to this day with manga and other popular forms of animation. Featuring more than sixty works of art in a range of mediums and formats, this exhibition invites you to explore myriad subjects that have preoccupied the Japanese imagination for centuries—Buddhist and Shinto miracle tales; the romantic adventures of legendary heroes and their feats at times of war; animals and fantastical creatures that cavort within the human realm; and the ghoulish antics of ghosts and monsters.
Please make a reservation for this event by clicking here.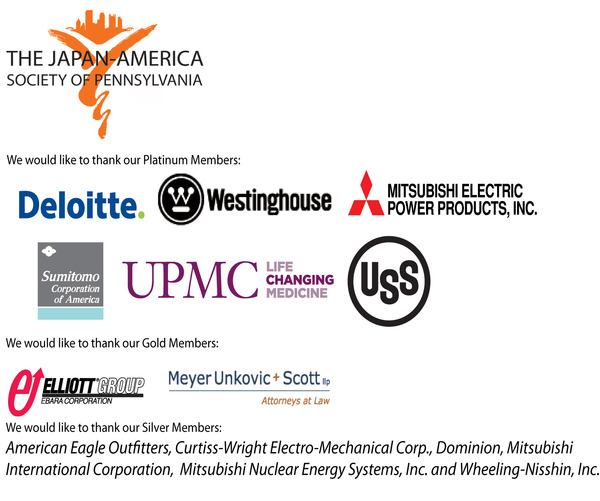 The Japan-America Society of Pennsylvania (JASP), established in 1986, is an association of individuals and corporations actively engaged in bringing the peoples of Japan and America together in understanding, appreciation and cooperation in order to promote a better relationship between the countries.