March 2013 Newsletter

In this issue:

MEPPI Japan Lecture Series: Big Bad China and Stagnant Japan: Will Tensions Between Them Blow the House Down?

Thursday, March 21, 2013
5:30 -7:00 PM
Pittsburgh Grille
Steel Building, 600 Grant St, Pittsburgh, PA 15219
Register now for this free event!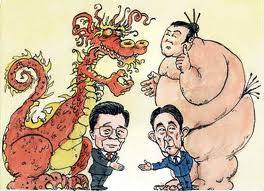 Larry Catá Backer, W. Richard and Mary Eshelman Faculty Scholar and Professor of Law & International Affairs at the Pennsylvania State University, will be discussing current relations between Japan and China—a complex interplay of politics and economics. In light of recent global developments, not the least of which being the worldwide financial crisis and recession, territorial disputes, China's high economic growth, and Japan's relative stagnation, the characterization of the two nations' relationship has become complicated and problematic. Professor Backer will unveil some of the complexities of the relationship as well as discuss the implications of the immense tension palpable in the Asia-Pacific region. Learn More. Food and drink will be available to purchase from Pittsburgh Grille's menu.

Special thanks to Pittsburgh Grille for hosting the event and Mitsubishi Electric Power Products, Inc. for sponsoring this lecture series.


Japan Relief Update
March 11, 2013 marked the second anniversary of the triple disaster in Japan. Donations for disaster relief, collected in partnership by the JASP and Brother's Brother Foundation, were generously given by the citizens of our region through individual, corporate, special groups and foundations. The funds, totaling over $570,000, were quickly divided between two outstanding relief organizations in Japan's disaster area.
At a hospital clinic in the hard hit small coastal town of Rizuentakada City, our aid has been at work helping disaster survivors through the purchase of medical equipment. At the Ashinaga Tohoku Rainbow House in Sendai, the donations are helping with the construction of a facility for children who lost one or both parents in the disaster. This house is scheduled to open in May 2013. To view their most recent English newsletter, please click here.


Paul J Wilhem Memorial

Golf Outing on May 13, 2013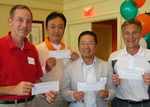 MEPPI golfers Bob Misback, Masahiro Oya, Alex Ukai and Joe Durante from the 2012 Golf Outing.
Please save the date for the Paul J Wilhelm Memorial Golf Outing on May 13, 2013 at Valley Brook Country Club.

Click here to learn more.



This is a great opportunity to spend the day with a client, treat employees on network with industry colleagues while supporting a noble cause.





Proceeds benefit JASP educational programs for students, training for teachers and an annual speech contest held in conjunction with the University of Pittsburgh.

US-Japan Economic Outlook and Global Corporate Strategies: Save the date - May 23, 2013
The JASP partners with the National Association of Japan-America Societies and the Keizai Koho
Center to offer a luncheon presentation about the future economic outlook in the U.S. and Japan. The event will include remarks about corporate strategies from Hitachi America, Ltd. Chairman, Takashi Hatchoji and Matthew Goodman, William E. Simon Chair in Political Economy
Center for Strategic and International Studies. Watch for more information to follow.

2013 Japanese Speech Contest Results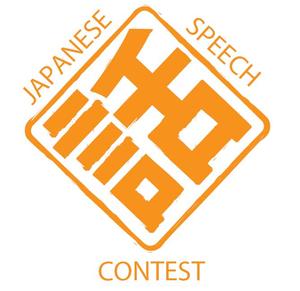 The Japan-America Society of Pennsylvania, in collaboration with the and the Asian Studies Center (UCIS), Japanese Speaking Society at the University of Pittsburgh, held the annual High School Japanese Speech Contest at the William Pitt Union on Friday, March 8, 2013. Eighty students from eight area high schools participated in the contest. Sponsors of the event included Westinghouse, Sumitomo Corporation of America, Elliott Group, Mitsubishi Electric Power Products, the Consulate-General of Japan in New York, the Japan Foundation in Los Angeles, Temple University Japan Campus, the Office of the Provost at the University of Pittsburgh, and the Japan Iron and Steel Federation and Mitsubishi endowments at the university.
Special guests were Mr. Masakazu Kigure, Consul from the Consulate General of Japan, and Dr. Hiroshi Nara, Professor and Chair of the Department of East Asian Languages & Literatures,University of Pittsburgh. Judges included faculty from the Department of East Asian Languages and Literatures, University of Pittsburgh, and the Department of Modern Languages, Carnegie Mellon University. The competition was divided into four levels: a poster session for first-year students of Japanese, followed by three levels corresponding to the number of years of language study.

Advanced Plus: Joshua Zak, Allderdice High School. Teacher: Isabel Espino de Valdivia. Joshua also received the Consulate Award, an electronic Japanese-English dictionary.
Advanced: Holly Sheiran, Shale High School. Teacher: Steve Balsamico
Intermediate: Emily Anderson, Norwin High School. Teacher: Hiroko Maekawa
Beginner: Sherry Ann Yang Allderdice High School. Teacher: Isabel Espino de Valdivia.
Poster Contest: Hongching Cheung, Allderdice High School. Teacher: Isabel Espino de Valdivia. Lipinchan
All participating students received certificates. The first, second and third place winners in each category of the Speech Contest also received gifts. The schools of the first place winners will also receive trophies.

"Japan is the key…" Asian Art / Modern Pittsburgh, 1900-1920
Saturday, March 30, 2013 to Sunday, July 21, 2013
Carnegie Museum of Art

This exhibition is rooted in the historical, visual, and cultural
connections between Carnegie Museum of Art's collection of traditional Japanese prints (ukiyo-e) and Carnegie Museum of Natural History's collection of Japanese ivories (okimono). Both Pittsburgh collections originated in the early years of the 20th century, motivated by the West's acceptance of Japan as an emerging modern power, and the aesthetic appeal of Japanese art to Western artists and collectors. In 1905 Carnegie Institute's department of fine arts (predecessor of Carnegie Museum of Art) mounted its first exhibition of Japanese printsundefined95 examples from the collection of poet and critic Sadakichi Hartmannundefinedand in 1910 it displayed in the Museum a selection of H. J. Heinz's rapidly growing collection of ivories. This exhibition will fulfill Carnegie Institute's original vision for Japanese art: a gallery of the combined collections exemplifying aspects of Japanese culture most relevant to the modern West. More information

Tekkoshocon - Japanese Pop Culture Convention

April 5-7, 2013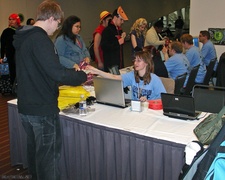 Tekkoshocon is a gathering for fans of anime, tokusatsu, Japanese music, video games, card/board games, and other Japanese popular media, as well as pop culture. It is held at the David L. Lawrence Convention Center in Downtown Pittsburgh, Pennsylvania. The JASP will be hosting a panel discussion during the convention and Pittsburgh Taiko will be playing!

Founded in 2002, with its first event in March of 2003, Tekkoshocon set up to be Pittsburgh's Anime (Japanese Animation) Convention. Through the course of its existence the organization and event has grown from an initial attendance of approximately 600 to a high of 4000. In recent years the event has shifted its focus from being explicitly Japanese Animation to a more Japanese Pop culture event.

In 2013, Tekkoshocon returns to the David L. Lawrence Convention Center after a two year venue change. The eleventh event, entitled "Tekkoshocon X-2," is playing host to two Japanese bands this year. It is welcoming the United States return of rock band Dazzle Vision and the United States debut of punk band CANTOY. CANTOY marks the first time a punk style band has performed at Tekkoshocon. The event also plays host to American Anime Industry legend Tony Oliver. Tony Oliver is best known for his role as "Rick Hunter" in the influential American show Robotech. Robotech, which introduced a generation to Anime and sparked interest in Japanese culture. Tony is also known for his part as the original executive producer on the Saban Entertainment show "Mighty Morphin Power Rangers." The original "Power Rangers" television show was for a generation the introduction of the long running Japanese Super Sentai franchises. Tekkoshocon also has various additional musical act Chii Sakurabi a Japanese Idol style singer; voice actress and singer Christina Vee, actor David Fielding, comedian "Uncle Yo," and DJ "Initial P."

Check back for more details. Tickets available for sale now. Click here to visit the Tekkoshocon official website.

Matsuri:Japanese Street Festival at CMU
Friday March 29th, from 4:30 to 9:30 PM
The Japanese Student Association at Carnegie Mellon University is proud to announce its biggest event of the year: Matsuri. Join them and the JASP in celebrating aspects of Japanese food,
culture and society. We will be hosting the event at Merson Courtyard outside of the Carnegie Mellon University Center on Friday March 29th, from 4:30 to 9:30 PM. Come see performances by groups and individuals such as Pittsburgh Taiko Group, International Freestylers Dance, Allison Ngo and JSAs very own President and Treasurer Mirai and Moko performing a traditional Japanese/Rock fusion. While you enjoy these acts, traditional Japanese decorations, and other festival games, feel free to eat a variety of foods from our Food Booths such as Yakisoba, Okonomiyaki, Crepes, Green Tea milkshakes and other treats. Small carnival games will be available, and J@CMU's origami and cosplay groups will also be in attendance to further promote Japanese culture at CMU.

The 5th Spring Planting/Sakura Project
Near the Boathouse in North Park
Saturday, April 6, 2013 1:00-3:00
Join the Pittsburgh Sakura Project in North Park for their Annual Sakura Festival. There will be music performances, tea ceremony, and a tour of the trees by the designers. Visit www.pghsakuraproject.org for more information.

Washington D.C. Sakura Matsuri – Japanese Street Festival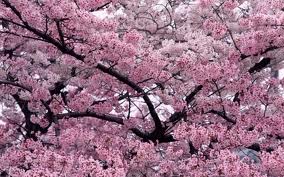 Date: April 13, 2013
Time: 10:30 AM – 6 PM
Location: 12th Street & Pennsylvania Avenue, NW
Cost: $5 for 13 years of age and older

Presented by the Japan America Society of Washington D.C., Sakura Matsuri is the largest Japanese cultural festival in the United States. On its 53rd year the festival showcases food, JPop, arts, culture and live martial arts, on four stages. The street festival is held every year at the peak of the blossoms that stretch for one mile down the streets of Washington D.C.
Festival Event Page
Cherry Blossom Website

JASP Welcomes New Members
Katherine Fleming
Yukari Fabrizi

Turning Japanese: Obama's 'Asia Pivot' Centers on Japan
Friend of the JASP, Paul Sracic is a professor and chair of the Department of Political Science at Youngstown State University in Ohio. He was a 2009-2010 Fulbright Lecturer at the University of Tokyo and at Sophia University in Tokyo. His recent article, Turning Japanese: Obama's 'Asia Pivot' Centers on Japan" in The Atlantic can be viewed by clicking here.

Ear Cleaning in Japan
Have you heard of this? Tried this?

Employment Opportunity at the JASP
The JASP seeks to hire a part-time Program Coordinator. This person must have a keen interest in and understanding of current Japanese popular culture including anime, J-pop and the like. Ability to read and speak Japanese and experience traveling or living in Japan is a plus for the position. Resourcefulness, the ability to take initiative and work as part of a team are valued attributes for someone in this new position. Learn more here.

Find us on Facebook!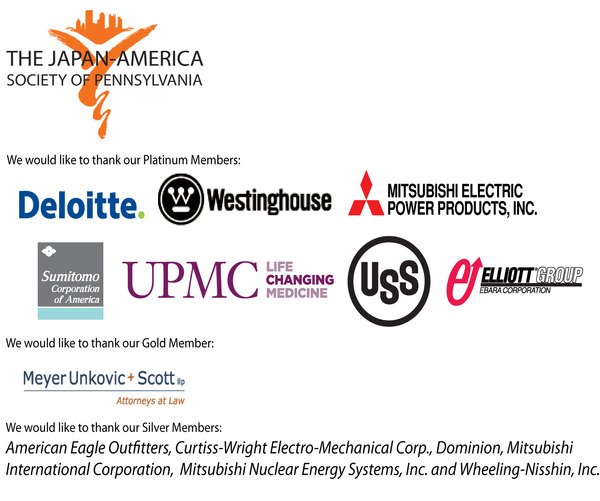 The Japan-America Society of Pennsylvania (JASP), established in 1986, is an association of individuals and corporations actively engaged in bringing the peoples of Japan and America together in understanding, appreciation and cooperation in order to promote a better relationship between the countries.