May 2014 Newsletter
In this issue:
Paul J. Wilhelm Memorial Golf Outing Photos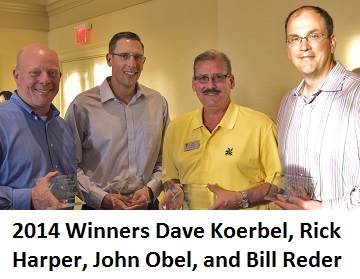 Thanks to the outstanding support from our sponsors, the hard work of our staff and volunteers, and an enthusiastic field of golfers, the 2014 Paul J. Wilhelm Golf Outing was a success. Through rain and shine, much fun was had throughout the entire day The generosity of our sponsors and our golfers' loyalty to this event are constants for which we are truly grateful. Proceeds from the Golf Outing enable the JASP to provide informative, innovative programming in order to encourage a better understanding of the US-Japan relationship in Western Pennsylvania.

Click here for more photos!

Hina Matsuri and Samurai Doll Exhibit at the Maridon Museum
The Maridon Museum in Butler, PA celebrated Japanese culture this spring with two exhibits from their collection. The Maridon Museum is the only museum in Western Pennsylvania specifically focused on Chinese and Japanese art and culture.

From March 3rd to May 3rd, the Maridon Museum held a Doll Festival exhibit. "Hina matsuri (Doll Festival)" is held on March 3rd in Japan. This is a day to pray for young girls' growth and happiness.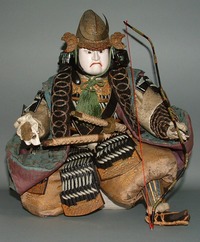 When a little girl is born in Japan they usually are given a set of Hina Matsuri dolls. These dolls are to be put up and taken down on March 3rd. This Festival is also called "Momo no sekku (Peach Festival)" because of the peach blossom season on the old lunar calendar.

In place of the Hina Matsuri display, the Maridon Museum will have a set of samurai dolls that will be on display all summer. "Tango no Sekku (Children's Day)" is celebrated on May 5, and families often display samurai dolls, helmets, or fly koi nobori - carp windsocks - outside their homes and schools to symbolize courage and perseverance.

For more information, please visit the Maridon Museum's website.




Japanese Language Lunch in the Steel Building



Want to practice your Japanese and meet other JASP members and staff? Bring your lunch and join us for some casual conversation in the Concourse level of the US Steel building from 12 - 1 PM on Tuesday, June 10. To reach the concourse level, enter the ground floor lobby and take the down escalators near the PNC ATMs. There is no need to sign in to the building. We will meet in the seating area across from the daycare. We hope to see you there!

Asian American Chamber of Commerce at Carnegie Mellon University
Date: Saturday, May 24, 2014
Time: 11:00 am - 3:00 pm
Place: Carnegie Mellon University Tepper School of Business
Rachel Mellon Auditorium


Several members of the community and the Governor's Commission are launching an Asian American Chamber of Commerce for the Greater Pittsburgh area at Carnegie Mellon University on Saturday May 24, 2014. As part of the inaugural event, the AACC will host leaders from the Asian and non-Asian business, professional, academic, and political communities.

The Asian American Chamber of Commerce of Greater Pittsburgh hopes to foster and promote greater collaboration between Asian and non-Asian businesses and the general community. The AACC addresses challenges unique to the Pittsburgh community, and provides a platform for budding entrepreneurs to start their own ventures, and promotes bilateral trade between the US and Asian countries. To register or volunteer for the event, visit the AACC Pittsburgh website.


Homestay Request in Shaler Area School District

Shaler Area School District has been selected to participate in the J-LEAP Program, which provides a Japanese teacher to assistant teach at the high school for the next two years. It's an amazing opportunity for students to interact with a native speaker of Japanese and to improve their understanding of Japanese culture.

To assist the Japanese teacher in adjusting to American life, the program requests that they be put in a home stay for the first four months of their time in Pittsburgh (Beginning of August to end of November). Shaler is looking for a family to open their home to this teacher for that time period. The teacher is male, 31 years old, and has lived in America before, so he has an excellent grasp of the English language. If you are interested in this chance to have an intercultural exchange, as well as help out a local school district, please contact Steven Balsomico at Balsomicos@sasd.k12.pa.us. Thank you!

Opinions on Abenomics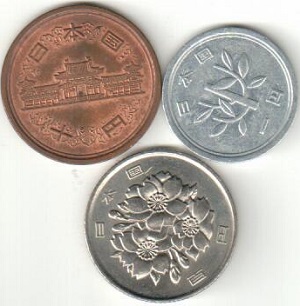 The world has been watching Japan to see how Prime Minister Abe's "Three Arrows" of economic reform are affecting the economy. We've gathered some opinions from financial gurus with a number of viewpoints. Stephen Harner at Forbes writes that watching Japan's company activity, rather than the reforms themselves, will yield more insight on the market. The Hennessey Funds believe that early signs have been positive.

Financial experts have a number of theories, but it remains to be seen how the Japanese economy will respond over the next several years.

Another Great Year of Japan in the Schools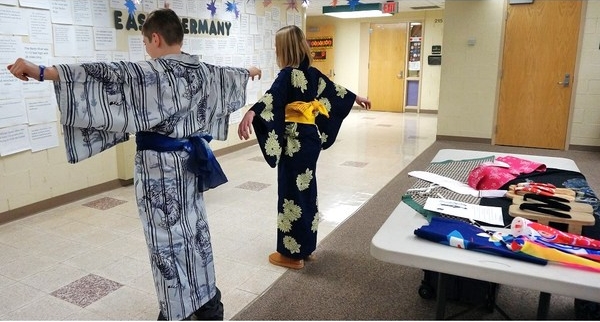 The end of the school year is upon us and what a year it has been for the Japan in the Schools program offered by the JASP. Volunteers, coordinated by Katsuko Shellhammer, have introduced nearly 3,000 area students to Japanese culture, customs, language, food, storytelling and more. Look at the schools we've served in the 2013-2014 school year!

Allderdice High School
Avonworth Middle School
Baker Elementary School
Brentwood High School
Carson Middle School
Cleveland Steward Elementary School
David E Williams Middle School
Dormont Elementary School
East Catholic School
Eisenhower Elementary School
Environmental Charter School
Evans City Elementary School - Seneca Valley
Evans City Middle School
Evergreen Elementary School
Gateway High School
Grandview Upper Elementary School.
Greater Works Christian School
Haine Elementary School
Harrold Middle School
Holiday Park Elementary School
Holy Trinity Catholic School
Jefferson Middle School
McClellan Elementary School
MCG Summer Class
Mt. Lebanon Montessori School
Norwin High School
Norwin Middle School
Our Lady of Grace School
Pine Richland High School
Seneca Valley Middle School
Stream Elementary School
University Park Elementary School

Thank you to our wonderful volunteers who make this program possible!

If you would like your school to benefit from this fantastic program, please click here to find out more.

Find our NYC Friends in this fun video!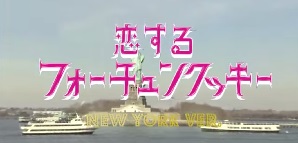 Japan Day was held in Central Park on May 11. The video of AKB48's popular song "Koi Suru Fortune Cookie" features our friends at the Consulate General of New York, the Japan Society of New York and the New York offices of several JASP member companies. Can you find Cultural Attaché Jun Ishihara, who came to Pittsburgh for the High School Japanese Speech Contest in March? How about Ambassador & Mrs. Kusaka, who were in Pittsburgh for the National Association of Japan-America Societies Annual Meeting last August?




JASP Welcomes New Members



Individual Members:
Mr. Paul Werbaneth
Time Flies When You Intern With JASP
By Kevin Nguyen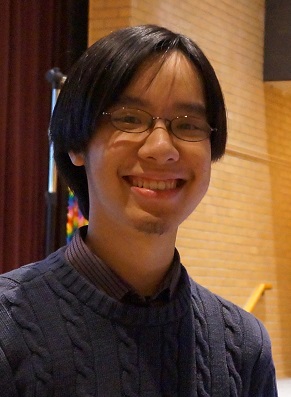 Before I knew it, the days turned into weeks, and the weeks turned into the six months that I've been interning at JASP.

It started in November when JASP was tabling at the University of Pittsburgh's Cultural Carnival. I asked about internship opportunities because I was set to graduate in that semester, and I needed something to do in the following months while figuring out where I wanted to go next. I also wanted to gain experience relating to my degree (BA in Japanese), and working with JASP seemed like the best option. I wasn't going to be paid (that's what my part-time job would be for), but money is no equivalent to experience, and I needed the experience more. A few emails and a short interview later, I got the internship, and then the fun began.

Looking back on these past months, not only was JASP the best place to intern but in some ways the perfect place to be. The Japan in the Schools program that Katsuko organizes was a great way for me to interact with students of all ages and to help teach them about Japan. I want to become a teacher, so going to the various schools helped me understand how to adapt a presentation to a variety of classes and how to approach different groups of students. The smiles and thanks from both the students and the teachers have also helped me realize how important these visits are even if it's just for one hour, an appreciation that has been imprinted on my heart.

I also became very conscious of how much work goes into the high school Japanese speech contest, the Paul J. Wilhelm Memorial Golf Outing, and even the monthly newsletter. I'm very glad to have been with JASP these past six months, and I thank Amy, Katsuko, Heidi, and Taylor for the great memories I have. Even though I'll be leaving the office, I promise that you haven't seen the last of me!

See What's Trending on the JASP Facebook Page

Join the 358 people who like the JASP on Facebook to get updates on Japanese hospitality, photos of the Golf Outing, and the Silk Screen Film Festival!

Like our page for more!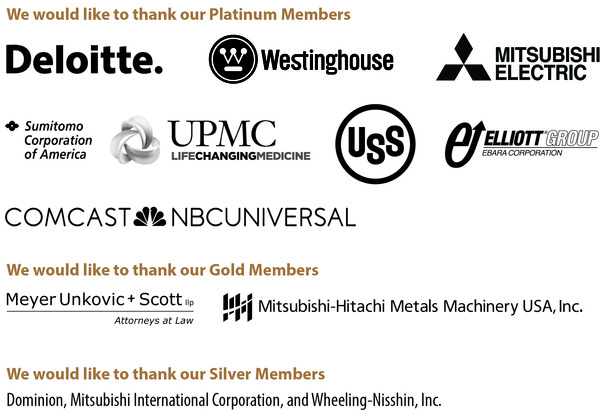 The Japan-America Society of Pennsylvania (JASP), established in 1986, is an association of individuals and corporations actively engaged in bringing the peoples of Japan and America together in understanding, appreciation and cooperation in order to promote a better relationship between the countries.