May 2015 Newsletter
In this issue:
Member Spotlight - PricewaterhouseCooper LLC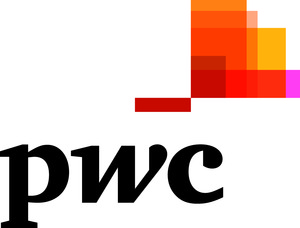 The JASP would like to recognize our bronze member PricewaterhouseCoopers LLC (PwC) this month. A leading global network of professional services firms, PwC delivers quality and excellence in audit and assurance, tax, and consulting services. In the US, PwC concentrates on 16 key industries and provides targeted services that include — but are not limited to — human resources, deals, forensics, technology and other consulting services. PwC US is a member of the PwC network of firms in 157 countries with more than 195,000 people. PwC brings a global perspective along with in-depth knowledge of local, state and US issues. The firm's commitment to diversity, work/life flexibility, career coaching and training makes PwC one of the best places to work, learn and excel. PwC US has been recognized, most recently, as #2 on DiversityInc's Top 50 Companies for Diversity as well as one of Fortune's 100 Best Companies to Work For from 2005-2015. We at the JASP thank PwC for their continued excellence and support!

Paul J. Wilhelm Memorial Golf Outing Photos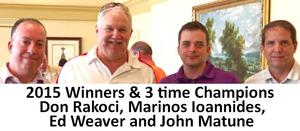 The Paul J. Wilhelm Memorial Golf Outing was successfully held again this year on May 11th at the Valley Brook Country Club in McMurray, PA.

Thank you to all sponsors, golfers, and volunteers for another great year. The weather was beautiful and everyone enjoyed themselves. The generous support and donations we receive from our loyal members, local businesses, and sponsors at the Golf Outing supports the JASP's programming throughout the year. We hope to see everyone again next year, on Monday, May 9.

Visit the gallery to see more photos of this year's golfers!

Prime Minister Shinzo Abe addresses Congress
On April 28th, Prime Minister Shinzo Abe visited Washington, D.C. to address joint chambers of Congress making him the first Japanese leader to ever address both chambers at once.

PM Abe's speech focused on stronger ties between the US and Japan and current initiatives in the partnership. He also offered his profound respect and condolences to all those lost in WWII and thanked the US for our continuous support during the 3/11/11 Triple Disaster.

You can read or watch Abe's full speech Toward an Alliance of Hope.

Secretary of State John Kerry, host to the luncheon in honor of PM Abe, also gave a speech on the alliance between the US and Japan in which he mentioned the Japan America Societies! Read or watch Secretary Kerry's speech here.

Calling All Host Families

We are now recruting host families in Pittsburgh!

This August, twelve seniors from Nihon Fukushi University High School near Nagoya will be coming to Pittsburgh for a musical exchange with local high school students. Host families are needed to provide an immersive American experience for these students for 10 nights. A small honorarium will be provided. We encourage hosts to plan fun activities with the students in their free time.
To apply, please fill out
this form
or contact the JASP office at
(412) 433-5021
with questions.
All members of the host family age 18 and older must consent to a criminal background check.
The TOMODACHI program through the U.S.-Japan Council and the National Association of Japan-America Societies has enabled this exchange.

JASP Language Exchange Mixer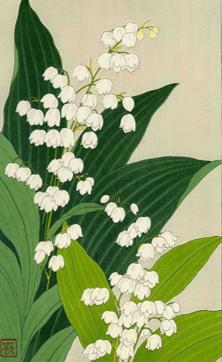 Join us on Friday,
May 15th
from 4:00 - 6:00 PM at the Kenmawr Apartments to practice your Japanese skills! We're holding our fourth language exchange mixer of the year and we want to see you there! Take this opportunity to speak Japanese with both natives and other Japanese students alike. Bring your friends and make new ones too. All skill levels are welcome. Snacks and beverages will be provided.
Kenmawr Apartments, Community Room
401 Shady Ave
Pittsburgh, PA 15232

Take the Welcoming Pittsburgh Survey
Welcoming Pittsburgh is conducting a survey on how to better improve the lives of both native born and immigrant citizens of Pittsburgh. The organization is part of Welcoming America, a national and grassroots-driven collaborative that promotes mutual respect through cooperation between foreign-born and U.S.-born Americans. The collective results of the survey will be sent to Mayor Peduto and taken into consideration while developing new immigration strategies that will build a more welcoming environment for all Pittsburghers. Have your voice heard! How can we make Pittsburgh a better place for everyone?
You can contribute by taking Welcoming Pittsburgh's survey
here
. The deadline is Friday,
May 15th
.
Read more about Welcoming Pittsburgh
on their website
.

Pittsburgh Taiko at Kennywood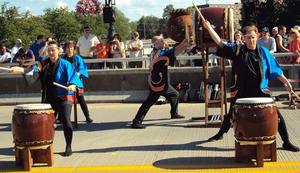 Pittsburgh Taiko wowed crowds once again at Kennywood on May 9th
in celebration of Asian Heritage Day. Children and adults alike were happy to see these powerful Japanese drums up close and in person on a sunny and lovely Pittsburgh afternoon.
If you would like to see Pittsburgh Taiko perform or if you're thinking about trying out taiko yourself, check out the official Pittsburgh Taiko
website
to catch upcoming events or contact them about beginner classes.
You can read more about Kennywood's Nationality Days
here
.

Volunteer Spotlight
This month: Spring 2015 Intern
Kaci Lewis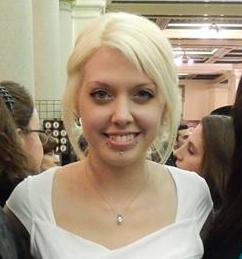 "I'm very excited to be the volunteer of the month of May and very sad to be leaving the JASP. I came into this great society as a brand new graduate from the University of Pittsburgh where I earned a bachelors degree in Japanese. When I came back from studying abroad in Tokyo as a senior, I wanted to stay connected to Japan related programs in Pittsburgh while also gaining business experience. This is what prompted me to apply for a spring internship with the JASP. It's been such a pleasure to work with Amy, Heidi, Katsuko and Matthew in the office – helping them brainstorm, plan events, contact friends of the Society, and oversee this newsletter. I learned so much about the resources this Society offers to Pittsburgh and so much about the people I came in contact with during my time here. It's been exciting to watch the JASP branch out and reach new audiences. I'm really looking forward to seeing how the JASP will develop over the years. I've loved being a part of Pittsburgh's premiere organization for Japanese related news and events and I will always cherish my bond with the JASP. While I'm sad to be leaving, I'm also excited to be moving on to new adventures. I will be moving back to Tokyo by August to participate in the JET program – a place where I can further my involvement in building and maintaining the bridge between America and Japan, just as I have at the JASP."


Have you ever thought about volunteering with the JASP? Click here to get started!

Saying "Mata ne" to Operations Manager Heidi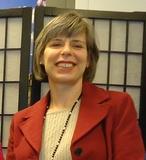 Heidi Coltin will be transitioning from the Operations Manager position at the end of May. Heidi used her considerable expertise in management and finance to overhaul the JASP's financial reporting, refine office systems and processes, and keep events running smoothly.

Heidi's know-how, wit, and warm personality have continuously brightened the JASP office and she will be missed. Thank you for all your hard work and your dedication, Heidi! We wish you all the best in the future and look forward to seeing you soon as a volunteer.


BBF Response to Nepal Earthquakes
Brother's Brother Foundation (BBF), our partner in our relief efforts after the 3/11 disaster in Japan, are supporting Nepal in the wake of the April 25th magnitude-7.8 earthquake that devastated the Kathmandu region. Donations to BBF will help to purchase needed supplies and reconstruction efforts. 100% of all donations directed toward the Nepal Earthquake Disaster will be used for relief efforts. You can help Nepal by visiting BBF's
website
to donate.

Rotary Peace Fellowship Opportunity

The Rotary Foundation is now accepting applications for the fully-funded 2016 Rotary Peace Fellowship. The fellowship provides academic and practical training to prepare scholarsMfor leadership roles in solving today's global challenges.

Up to 100 fellows are selected globally every year to earn either a master's degree or a professional development certificate in peace and conflict studies at one of six Rotary Peace Centers at leading universities in Japan, Australia, England, the United States, Sweden and Thailand. Applicants to the Japan program will study at the International Christian University in Tokyo.

To learn more about the program, applicants are encouraged to visit the Rotary Peace Center website. All applications are due May 31st, 2015.

See What's Trending on the JASP Facebook Page

Join over 455 people who like the JASP on Facebook to get updates on our events, photos, the most beautiful places in Japan and more!

Like our page today!



Did you know we're on Twitter?

We're new to Twitter! Follow us and tweet at us to connect. We will be updating our twitter more and more as we gain followers. Stay on top of JASP news and events as they happen!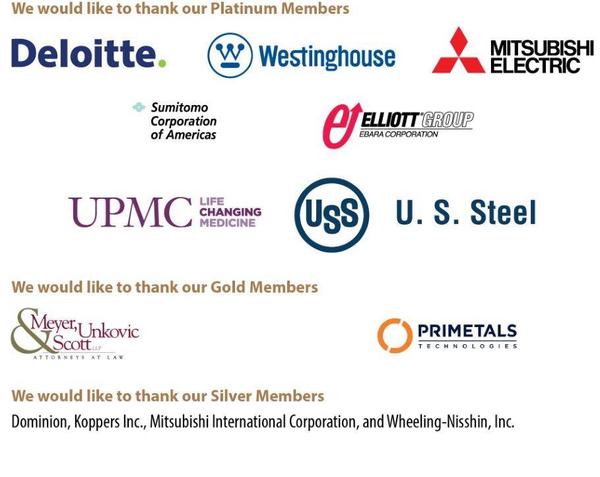 The Japan-America Society of Pennsylvania (JASP), established in 1986, is an association of individuals and corporations actively engaged in bringing the peoples of Japan and America together in understanding, appreciation and cooperation in order to promote a better relationship between the countries.