March 2014 Newsletter
In this issue:
Register Today for a Luncheon with Ambassador Fujisaki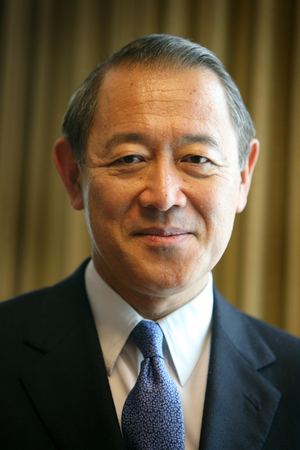 March 19, 2014
Wednesday, 12:00 - 1:45 PM
The Mozart Room at Heinz Hall, 600 Penn Avenue, Pittsburgh

His Excellency Ichiro Fujisaki
Former Ambassador of Japan to the United States (2008-2012)

The United States and Japan are now partners in an ever-evolving geopolitical puzzle of conflicting interests, millennia-old rivalries, power balances, and more. How will Japan and the U.S. navigate the Asia-Pacific's dramatic trajectory? Join the World Affairs Council and the Japan-America Society of Pennsylvania for an exploration of Japan's 21st century resurgence with its former top diplomat in the United States.

JASP and WAC members: $50
Non-members of either organization: $75
Table of eight (8): $400


Please register by calling 412-281-7970 or emailing welcome@worldpittsburgh.org.

In partnership with the World Affairs Council of Pittsburgh

MEPPI Japan Lecture Series – "What Abenomics Means for the United States"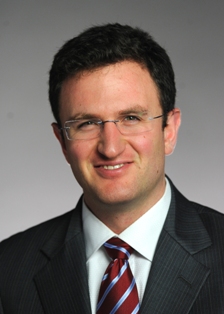 Join the JASP for the last lecture in this free series at the Allegheny HYP Club from 5:30-7:00 PM, March 27, 2014. Light hors d'oeuvres and beverages will be provided. Space is limited so please register today!

After a generation of stagnation, the Nikkei has rebounded, the yen has plummeted, and Japan's pernicious deflation seems to be ending. Is Asia's second largest economy finally addressing long-ignored problems? Or is this just competitive devaluation by a different name? Bill Adams gives his assessment of Japan's latest reform plans and their implications for American businesses and investors.

Bill Adams, Senior International Economist for The PNC Financial Services Group, serves as PNC's spokesman on global economic issues and is responsible for its forecasts for Japan, other major industrial economies outside the United States, and the major emerging markets. Formerly resident economist at The Conference Board China Center, Adams has published extensively on China's economic and financial reforms. He is a center associate and advisory board member of the University of Pittsburgh Asia Studies Center, and a member of the economics advisory council of the Duquesne University Palumbo Donahue School of Business. Bill is co-author of In Line Behind a Billion People: How Scarcity Will Shape China's Rise in the Coming Decade, published in September 2013 by the Financial Times Press.



Thanks to Mitsubishi Electric Power Products, Inc. for sponsoring this series.







Japan in the Broader Context of Asia Final Lecture



Join the JASP for the last "Japan in the Broader Context of Asia" lecture at the University of Pittsburgh. This free program is presented courtesy of the National Consortium for Teaching About Asia at Pitt and the Toshiba International Foundation (TIFO). The presentation will be in 4217 WW Posvar Hall, University of Pittsburgh. Tags for free parking will be provided for Soldiers & Sailors Underground parking.

Tuesday, March 18
"The Myth of Homogeneity: Immigration and Ethnicity in Twentieth-Century Japan" by David Kenley, Associate Professor of History at Elizabethtown College, PA.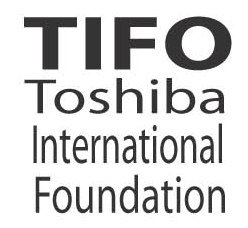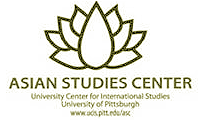 6:00 to 7:00 PM - Lecture

7:00 to 7:30 PM - Q&A

7:30 to 8:30 PM - Networking Reception



Register by calling or emailing

Patrick Hughes

at 412-648-7737.




"Live Your Dream: The Taylor Anderson Story"

The JASP is pleased to screen the documentary "Live Your Dream: The Taylor Anderson Story," March 13 at the Melwood Screening Room.

This film tells the story of Taylor Anderson, a JET Programme participant, and all the young people who travel the world trying to make a difference. Taylor was an extraordinary American who dedicated herself to teaching Japanese children, living her dream right up to the 2011 earthquake and tsunami in Japan.

Doors open at 7:00 PM, film begins at 7:30. Tickets are $2 at the door.



Pittsburgh Taiko Spring Concert


Pittsburgh Taiko is proud to present their Spring Concert on Sunday, March 23rd at 2 PM in Bellefield Hall on the University of Pittsburgh campus.

They will be performing many of their standards such as Buchiawase Daiko and Bon Daiko, while also showing off some new pieces! It's sure to be exciting for both previous audiences and those new to the taiko drumming style!

Admission is free for university students. The recommended donation for non-students is $5. Your donation supports future concerts, lectures and workshops to teach people about wadaiko.


"15 Minutes Eternal" Andy Warhol Exhibit Opens in Tokyo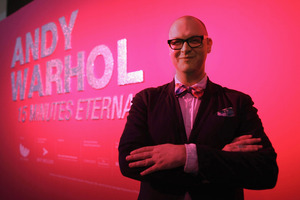 JASP Board member and Director of the Warhol Eric Shiner was in Tokyo at the Mori Art Museum for the opening of "Andy Warhol: 15 Minutes Eternal."

Starting in 2012, the 25th anniversary of Andy Warhol's death, The Warhol Museum's exhibition "Andy Warhol: 15 Minutes Eternal" traveled to five major cities in Asia, bringing the largest ever collection of Warhol's work to Asia. The exhibition features over 300 paintings, photographs, screen prints, drawings, 3-D installations and sculptures including iconic works such as Jackie, Marilyn Monroe, Mao, Campbell's Soup, Silver Liz, The Last Supper, and Self-Portrait. The exhibition is on view the Mori Art Museum until May 6, 2014.




JASP Welcomes New Members



Individual Members:
Mr. & Mrs. Robert Boots
Pittsburgh Sakura Project Spring Planting


The Pittsburgh Sakura Project seeks volunteers to help with planting 37 new trees in North Park, as well as spreading mulch, watering, and installing deer protection fences on Saturday, April 5 from 10 AM to 1 PM.

River City Brass Band member Mr. Koichiro Suzuki will begin the day with some music. There will also be a raffle, including a $500 discount coupon for roundtrip to Japan through Chicago courtesy of ANA (All Nippon Airways) and the Japan Association of Greater Pittsburgh.

Please contact Yoko Motoyama to sign up or for more details.

2014 Japanese Speech Contest Results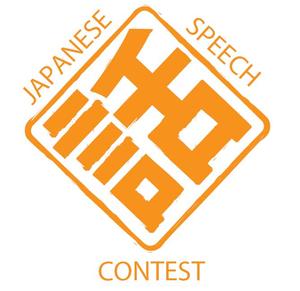 The Japan-America Society of Pennsylvania, in collaboration with the Asian Studies Center at the University of Pittsburgh, held the annual High School Japanese Speech Contest at the William Pitt Union on Friday, March 7, 2014. Ninety six students from nine area high schools participated in the contest.

Sponsors of the event included Westinghouse, Sumitomo Corporation of America, Elliott Group, Mitsubishi Electric Power Products, the Consulate-General of Japan in New York, the Japan Foundation in Los Angeles, Temple University Japan Campus, the Office of the Provost at the University of Pittsburgh, and the Japan Iron and Steel Federation and Mitsubishi endowments at the university.

Special guests were Mr. Jun Ishihara, Cultural Attache from the Consulate General of Japan, and Dr. Jennifer Creamer, Associate Director of the University Center for International Studies, University of Pittsburgh. Judges included faculty from the Department of East Asian Languages and Literatures, University of Pittsburgh, and the Department of Modern Languages, Carnegie Mellon University. The competition was divided into four levels: a poster session for first-year students of Japanese and those in Japanese Clubs, followed by three levels corresponding to the number of years of language study.

Advanced Plus: Holly Shearin, Shaler High School; Teacher: Steven Balsomico
Advanced: Joshua Grail, Allderdice High School; Teacher: Isabel Espino de Valdivia
Intermediate: Robert Balmer, Upper St. Clair High School; Teacher: Junko Kapples
Beginner: Hongching Cheung, Allderdice High School; Teacher: Isabel Espino de Valdivia
Poster: Casey Vogle, Greensburg Salem High School; Teacher: Mary Logan

Congratulations to all of the students who participated in the 2014 High School Japanese Speech Contest this year!

See What's Trending on the JASP Facebook Page

Join the 343 people who like the JASP on Facebook to get updates on the 2014 High School Japanese Speech Contest, upcoming JASP events, and "punny" fruit.

Like our page for more!

The Japan-America Society of Pennsylvania (JASP), established in 1986, is an association of individuals and corporations actively engaged in bringing the peoples of Japan and America together in understanding, appreciation and cooperation in order to promote a better relationship between the countries.