November 2014 Newsletter
In this issue:


We are Thankful for You!

In this season of giving thanks, we at the Japan-America Society of Pennsylvania feel especially grateful for all of you who are reading this newsletter. Whether you are new friends or old, we appreciate all of the ways that you support the grassroots U.S. - Japan relationship here in Western Pennsylvania. You volunteer at Japan in the Schools and other programs, attend lectures and events, and sponsor JASP activities that create strong international ties right here in our community. We appreciate all of your support and wish you a joyful holiday season!




Annual Dinner Photos



Almost 200 people attended the JASP Annual Dinner this year. Danny Roderick, President and CEO of Westinghouse Electric, was our keynote speaker at the Duquesne Club on November 5.

Kazuko Macher was the lucky winner of two ANA tickets to Japan, and Dean Datre took home the Mitsubishi Deluxe Steamless rice cooker.

The JASP was privileged to have Deputy Consul Koichi Ai come from New York City to present the 2014 Foreign Minister's Commendation. Thank you to all of you who made this honor possible!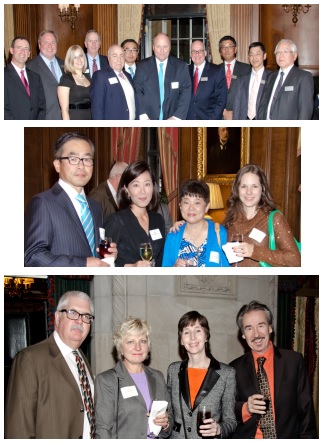 To see photos of this fun evening, click here!


Thank you to our dinner sponsor, UPMC.


JASP's Annual Bonenkai at the Warhol - "Forget the Year" Gathering


All are invited to the Andy Warhol Museum December 19 from 6:30-8:30 p.m. for our Annual Bonenkai. What's a Bonenkai? It's a forget-the-year-gathering that is traditionally celebrated by friends and colleagues in December. The gatherings are a great way to relax, catch-up, have fun, forget the old and look forward to the New Year.

Admission to the Andy Warhol Museum is half price, so take some time to see the exhibits and try a JASP special cocktail. Beverages will be available for purchase.


Volunteers of the Year

At the Annual Dinner we recognize the volunteer or volunteers who have gone the extra mile over the last year.

This year we were pleased to honor Rena Hiyamizu and Setsuko Hayes.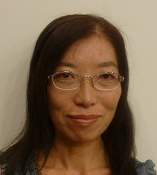 Setsuko Hayes was born in Yokohama, Kanagawa Prefecture and raised in Saitama Prefecture, Japan. She moved to Pittsburgh in 2000 and began as an intern with The Japan-America Society of Pennsylvania in 2001. From there, she became a program coordinator, working for the JASP until 2005, where she arranged school visits and many other cultural events. Her most memorable events as a JASP coordinator were the Japan Bowl, Peace Crane Project, Taste of Japan tour, Jero's concert and visiting Himeji castle, Hyogo Prefecture with JASP members. She resumed her involvement with the JASP in 2013, when she began volunteering. Setsuko lives in Monroeville with her husband Bill, daughter Ami 愛美, and cat Mocha.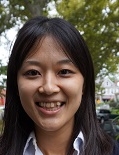 Rena Hiyamizu grew up in Osaka, Japan and attended Kansai University there, where she received a BA from the Faculty of Literature. She worked for Mitsubishi Electric after college until she came to the United States in 2012. While living in the Pittsburgh area, she was impressed by how nice the people were and by how much nature surrounded her. The most surprising thing was how colorful cake is in the United States, compared to Japan! She enjoys travel and watching professional sports, most notably the MLB, NBA, NHL, and NFL. Rena recently returned to Japan and now lives in Kobe with her husband. She will be missed by the JASP, and we wish her good luck!

Past Volunteers of the Year

2006 Kazuko Macher, Sue Neff
2007 Fumiko Nakamura Shiga
2008 Elise Moersch, Donna Lee Siple
2009 Reiko Nakajima
2010 Matthew Rossitto, Yukari Yamakawa
2011 Amy Boots
2012 Martha Nakajima
2013 Mika Bonnell, Benjamin Pachter




JASP Welcomes New Members and Member Anniversaries



Individual Members:
Mr. Mark Santo

We also recognized Member Anniversaries at the Annual Dinner. Thank you for your years of support!

25 years
Meyer, Unkovic & Scott LLP
Mitsubishi Electric Power Products, Inc.
Mitsubishi International Corporation
PricewaterhouseCoopers
Sumitomo Corporation of Americas
United States Steel
Westinghouse Electric Company

10 years
PONY Baseball and Softball

Not a member yet? Join the JASP today!


Young Adult Spotlight - Cosplay@CMU
by Angelique Rein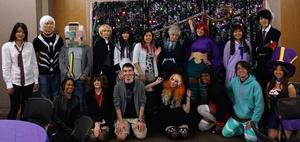 When you think of Carnegie Mellon University, costuming might not exactly be the first thing that comes to mind. Yet cosplay ("costume-play") has found its place at Carnegie Mellon in the form of the organization Cosplay@CMU. Founded in Spring 2012, the club aims to unite students who are interested in the art of cosplay, which involves the representation of fictional characters through the creation and donning of costumes. The word "cosplay" has its roots in Japan, but the hobby and art form has expanded to become a cultural trend worldwide.

Cosplay@CMU seeks to promote a greater awareness of cosplay as an art form, as well as to inspire and enable others to create. Its weekly meetings provide a supportive and friendly environment for all levels of cosplayer, from beginner to advanced. It hosts a variety of workshops on cosplay basics, and more experienced members are always willing to lend a helping hand to newer cosplayers.

The club owns a variety of resources and materials, such as sewing machines, fabric scissors, measuring tools, needles, thread, and more. Getting into cosplay can be pricey, so the club seeks to help by providing tools to those who might not have their own at school or are new to cosplay and want to try it before investing their money.

Cosplay@CMU has also been involved in events and projects on campus and in the community such as the bi-annual Haunted Cafe and Maid & Butler Cade fundraisers, as well as Matsuri, a large Japanese culture festival held by CMU's Japanese Student Association. It is also a part of the JASP's Japanese Organizations Group as a way to connect to others with a passion for all things Japan, including cosplay.

If cosplay is something that you've always wanted to try or something you already do, come join Cosplay@CMU every Sunday at Wean Hall 5415 on Carnegie Mellon's Pittsburgh campus.


Support the JASP with your Holiday Purchases If you're planning to shop at Amazon this holiday season, don't forget that if you designate the Japan-America Society of Pennsylvania at smile.amazon.com, Amazon will donate 0.5% of your purchase value to the JASP!

See What's Trending on the JASP Facebook Page

Join the 407 people who like the JASP on Facebook to get updates on mistakes travelers make in Japan, 50 years of the bullet train, and projects for tsunami survivors!

Like our page for more!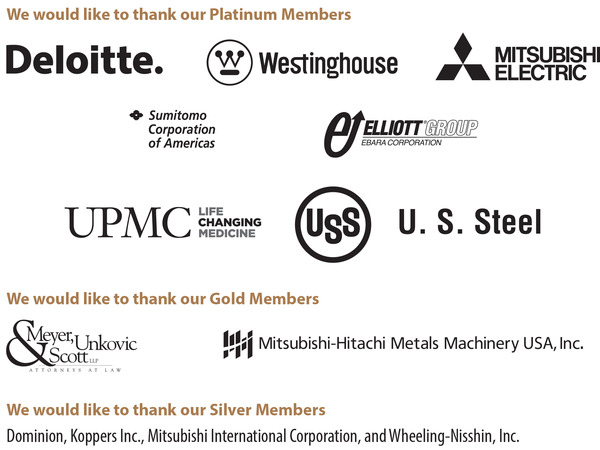 The Japan-America Society of Pennsylvania (JASP), established in 1986, is an association of individuals and corporations actively engaged in bringing the peoples of Japan and America together in understanding, appreciation and cooperation in order to promote a better relationship between the countries.