February 2014 Newsletter
In this issue:
MEPPI Japan Lecture Series – "Japanese Architects at Play"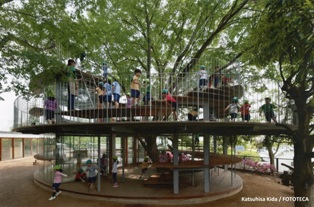 Come out to play with the Japan-America Society of Pennsylvania at the 2013 Carnegie International at the Carnegie Museum of Art! The Carnegie International is the preeminent exhibition of new international art in the United States. The 2013 Carnegie International presents new voices rooted in history, a sense of place, and play.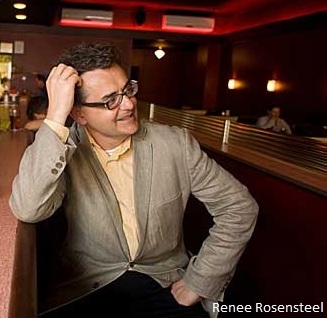 Curator of Architecture Raymund Ryan will guide guests around 'The Playground Project,' an exploration of the way we approach childhood, risk, public space, and education. Included are a new installation by Tezuka Architects, a road movie by Ei Arakawa and Henning Bohl, and mid-century designs by renowned Japanese American artist Isamu Noguchi.

Join the JASP for this free evening in the Founder's Room at the Carnegie Museum of Art from 5:30-7:00 p.m., February 27, 2014. Light hors d'oeuvres and beverages will be provided. Space is limited so please REGISTER TODAY!



Thanks to the Carnegie Museum of Art for hosting and Mitsubishi Electric Power Products, Inc. for sponsoring this series.




Save the Date for a Luncheon with Ambassador Fujisaki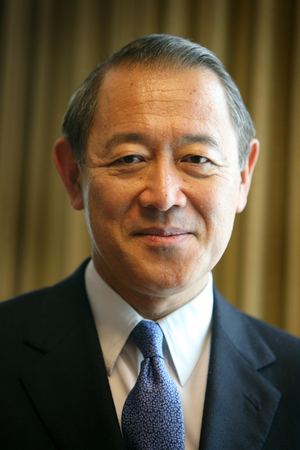 March 19, 2014
Wednesday, 12:00 - 1:45 p.m.
The Mozart Room at Heinz Hall, 600 Penn Avenue, Pittsburgh

His Excellency Ichiro Fujisaki
Former Ambassador of Japan to the United States (2008-2012)

The United States and Japan are now partners in an ever-evolving geopolitical puzzle of conflicting interests, millennia-old rivalries, power balances, and more. How will Japan and the U.S. navigate the Asia-Pacific's dramatic trajectory? Join the World Affairs Council and the Japan-America Society of Pennsylvania for an exploration of Japan's 21st century resurgence with its former top diplomat in the United States.

JASP and WAC members: $50
Non-members of either organization: $75
Table of eight (8): $400


Please register by calling 412-281-7970 or emailing welcome@worldpittsburgh.org.

In partnership with the World Affairs Council of Pittsburgh




Japan in the Broader Context of Asia Lecture Series



Join the JASP for "Japan in the Broader Context of Asia" lecture series at the University of Pittsburgh. This free program is presented courtesy of the National Consortium for Teaching About Asia at Pitt and the Toshiba International Foundation (TIFO). All presentations will be in 4217 WW Posvar Hall, University of Pittsburgh. Parking tags for free parking will be provided for Soldiers & Sailors Underground parking.

Tuesday, February 18
"Buddhism for the Unenlightened" by Clark Chilson, Associate Professor of Religious Studies, University of Pittsburgh.

Tuesday, February 25
"Japan and Its Asian Neighbors: History, Islands and National Identity" by Constantine N. Vaporis, Professor of History, University of Maryland, Baltimore County.

Tuesday, March 4
"The (Non) Economic Thinking of Japan's Decision-makers for World War II" by Richard Smethurst, Emeritus Professor of History, University of Pittsburgh.

Tuesday, March 18
"The Myth of Homogeneity: Immigration and Ethnicity in Twentieth-Century Japan" by David Kenley, Associate Professor of History at Elizabethtown College, PA.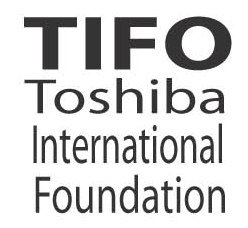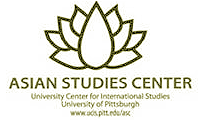 6:00 to 7:00 PM - Lecture

7:00 to 7:30 PM - Q&A

7:30 to 8:30 PM - Networking Reception



Register by calling or emailing

Patrick Hughes

at 412-648-7737.




Origami Bonanza February 22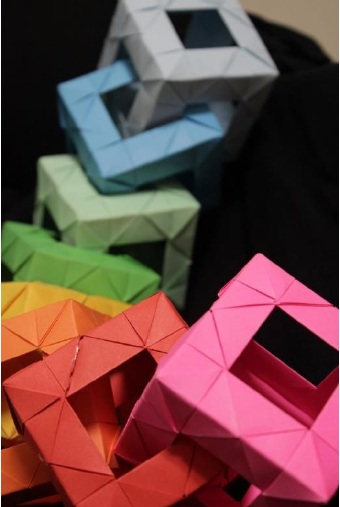 The Origami Club of Pittsburgh and the Origami Clubs at the University of Pittsburgh and Carnegie Mellon University are banding together to present an afternoon of origami from 3:00 PM - 6:00 PM on February 22 at the Dining Room at the O'Hara Student Center on the Pitt Campus in Oakland.

Learn to fold for the first time, practice an advanced technique, or volunteer to teach your skills to someone else.

Whet your appetite for folding with this interview of JASP volunteer and Origami Club of Pittsburgh founding member Sue Neff at this blog post by Wonderaddo.






High School Japanese Speech Contest



The 2014 High School Japanese Speech Contest will be held on Friday, March 7. Each year more than 80 students participate in the speech and poster contests. This year, the poster contest is open to Japan clubs at schools that do not currently have Japanese language programs. Contact Katsuko Shellhammer if you're interested in volunteering!


Japan in the Schools Program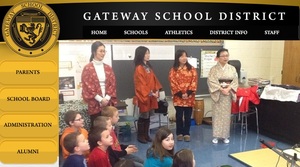 Educational Outreach Coordinator Katsuko Shellhammer and our dedicated volunteers have been very busy visiting schools in Western Pennsylvania during the 2013-2014 school year.

They even made it onto the front page of the Gateway School District website while presenting Japanese New Year traditions to K-6th grade at University Park Elementary School. The visit was also published in the January 9 edition of the Monroeville Times Express.

To schedule a visit for a school in your community, or to volunteer, visit our Japan in the Schools page. Many thanks to our volunteers for all their hard work!




JASP Welcomes New Members



Individual Members:
2014 Asian Clubs Mixer


30 students from Chatham, CMU, CCAC, Pitt, and Point Park gathered to network and share their love of Japanese culture at Point Park on February 2. The groups presented their organizations, played games, and learned a new origami fold from the CMU Origami Club. Thanks to the Point Park Anime Club for hosting the event!

See What's Trending on the JASP Facebook Page

Join the 337 people who like the JASP on Facebook to get updates on the 2014 Keizai Koho Teacher Fellowship, videos of Pittsburgh Taiko, and remembrances of interns past.

Like our page for more!

The Japan-America Society of Pennsylvania (JASP), established in 1986, is an association of individuals and corporations actively engaged in bringing the peoples of Japan and America together in understanding, appreciation and cooperation in order to promote a better relationship between the countries.