January 2015 Newsletter
In this issue:

MEPPI Japan Lecture Series



The Myth of McDonaldization: Globalization of Main Street in Japan



Observe more than half a century of change in Japan through photographs and stories. Dr. Keith Brown has been traveling to Mizusawa, a town in Iwate Prefecture, northeastern Japan, for 53 years.

Dr. Brown has captured the emergence of car culture and the evolution of agriculture from labor-intensive hand cultivated rice to capital-intensive highly mechanized agriculture. As in America, "Main Street" in the center of town has hollowed out as suburban big box stores have overtaken small shops.

But what does that mean for the lives of the farmers there? Has this Japanese town been "McDonaldized?" Join us for this free evening at the USX Building, Conference Room 33C12, from 6:00 - 8:00 p.m., January 29, 2015. Light hors d'oeuvres and beverages will be provided. Space is limited so please register by January 23.



The Tokyo-Berlin Axis, 70 Years Later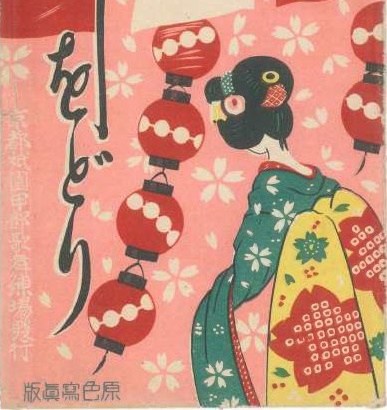 2015 marks the 70th anniversary of the end of World War II. Join the JASP for an evening of reflection on the Japanese-German alliance. Dr. Ricky Law, Assistant Professor of History at Carnegie Mellon University, will speak.


His lecture will provide an overview of the origins, formation, development, and fall of the Axis alliance between Japan and Germany before and during World War II. It will discuss major events such as the Anti-Comintern Pact of 1936, the Tripartite Pact of 1940, and the attack on Pearl Harbor in 1941.


Join the JASP for this free evening at the Pittsburgh Athletic Association from 6:00 - 8:00 p.m., February 19, 2014. Light hors d'oeuvres and beverages will be provided. Space is limited so please register by February 13.



Colorful Cuisine: Healthy Japanese Bento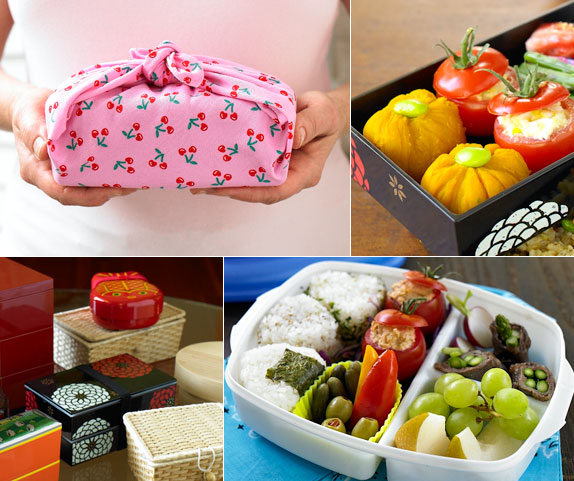 Do you enjoy Japanese cuisine? Do you want to learn how to make your favorite dishes at home? Ms. Debra Samuels, author of My Japanese Table, will demonstrate the elements of a healthy and beautiful Japanese bento, including foods with the "Five Colors:" red, green, yellow, white, and black. She will also give attendees a primer on how to create a bento that will be a delight for your child – or you!

Join the JASP in welcoming Ms. Debra Samuels to Pittsburgh on March 26th. Please register by March 20 for a delicious and educational night! Debra's website can also be visited here.




Thank you to Mitsubishi Electric Power Products, Inc. for sponsoring this series!



Japan Update: Volatility, Uncertainty, and Opportunity in the Global Energy Market in 2015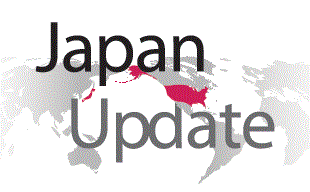 The last few years have witnessed a transformation of the global energy market. The United States is now leading the world in the production of oil and natural gas. Western Pennsylvania has assumed an increasingly prominent role in the energy sector with the exploration and development of Marcellus Shale. Japan, in the wake of the 2011 Fukushima disaster, has had to reassess its strategic priority on nuclear energy. The precipitous decline of oil prices that began in the latter half of 2014 has further transformed the worldwide energy market, with ramifications that extend well beyond the energy sector.

Join The Japan-America Society of Pennsylvania and the World Affairs Council of Pittsburgh for a briefing and moderated panel discussion on how the cglobal energy markey is likely to evolve in 2015. What are the opportunities that lie ahead for the Pittsburgh region and Japan, and what challenges will they have to overcome? Is the exploitation of Marcellus Shale sustainable? How can Japan reduce its dependence on imported sources of energy? Are there areas in which American and Japanese businesses can work together to take advantage of changes in the global energy sector?

Panel members include:
Professor Hisanori Nei, National Graduate Institute For Policy Studies
Mr. Rich Weber, CEO, PennEnergy Resources, LLC
Professor Yongsheng Wang, Washington and Jefferson College

Reserve your seat or your table for 10 at this premiere event, held at the Fairmont Pittsburgh.

Presented by The Japan Society of Pennsylvania and the World Affairs Council of Pittsburgh and supported by The Sasakawa Peace Foundation and National Association of Japan-America Societies.
Member Spotlight - Primetals Technologies

The JASP would like to recognize our Gold member Primetals Technologies (PT). Their Pennsylvania branch is located in Coraopolis and Canonsburg, PA and became a member of JASP in 2013. Primetals Technologies is a joint venture formed in January 2015 between Mitsubishi-Hitachi Metals Machinery and Siemens VAI Metal Technologies. The combined company establishes a globally operating enterprise with a world class product portfolio for metals production, focusing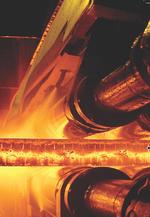 fully on the iron, steel and nonferrous business sectors. This includes fully integrated technology, automation and environmental solutions, high-end manufacturing capability and comprehensive life-cycle services.

Primetals Technologies will operate with 9,000 employees at more than 40 locations based in Asia, Europe, Russia, the Americas and Africa to serve customers in the global metals market. The company's structures will be lean and tailored to market requirements and the international competitive environment. The company headquarters will be located in London to underline the intention of the two companies to strike out on a new path together. The headquarters of the business segments and operational responsibility for the respective global business activities will remain in the principal locations of Linz (Austria), Erlangen (Germany), Tokyo and Hiroshima (Japan). China, India, Japan, the U.S.A., Germany and Austria have been defined as key regions for sales and services.





The JASP Welcomes New Members



Individual Members:
Mr. Jack Adams
Mr. Aaron Grivna
Mr. Drew Grivna

Student Member:
Ms. Summer Junejo

Not a member yet? Join the JASP today!

High School Japanese Speech Contest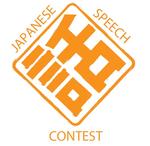 Preparations are beginning for the 2015 High School Japanese Speech Contest! Each year more than 80 students participate in the speech and poster contests. The poster contest is open to Japan clubs at schools that do not currently have Japanese language programs. Area high school Japanese language students will be competing for the grand prize of an electronic dictionary, supplied by the Japanese Consul General of NY. The contest will be held at the University of Pittsburgh on March 6 and will include a full day of Japanese activities, games and the chance to compete with other students of Japanese. For more information on how to participate, visit the Speech Contest page. Contact Katsuko Shellhammer if you're interested in participating, sponsoring, or volunteering!

Keizai Koho Fellowship Program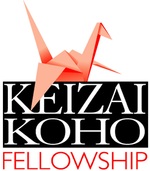 Since 1980, the Keizai Koho Center (Japan Institute for Social and Economic Affairs) in cooperation with the National Association of Japan-America Societies (NAJAS) has sponsored a fellowship program to Japan for educators in the U.S. and Canada. The fellowship allows teachers to learn firsthand about contemporary Japanese society and enhance their classroom teaching of global perspectives. The 2015 Fellowship Application is available. Please review the application criteria before you apply. The deadline is February 15, 2015.

Pittsburgh Taiko Beginner Session

Now's your chance to learn taiko drumming with Pittsburgh Taiko! Pittsburgh Taiko will be holding a beginner session at 1:30 p.m. on Saturday, February 28, 2015 for those interested in membership or just giving taiko a try. No experience necessary!
Register now
, or see
www.pittsburghtaiko.com/beginners-workshops
or email
pitt.taiko@gmail.com
for more information.

Thank you from Iwate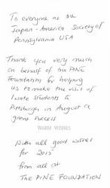 When a card arrived from the United Kingdom to the JASP office in December, we were all curious to know who had sent it.

It was a thank you card from the PINE Foundation, who sponsored the ePatch Iwate group's visit to Pittsburgh last August.

Thank you to everyone who made their visit special!

The card reads "To everyone at The Japan-America Society of Pennsylvania USA, Thank you very much on behalf of the PINE Foundation for helping us to make the visit of Iwate students to Pittsburgh in August a great success. With all good wishes for 2015 from all at the PINE Foundation."

Photos from the JASP's Annual Bonenkai at the Warhol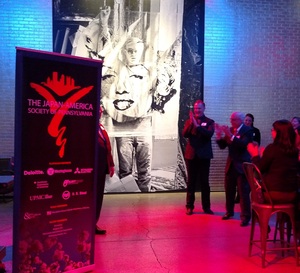 Thank you to all of you who came to "forget the year" with us at The Andy Warhol Museum on December 13.

Click here to see more photos!


The Boston Career Forum: A Job Hunter's Experience
by Jingyun Zhang, JASP Intern

In November 2014, I had the opportunity to attend the world's largest Japanese-English bilingual job fair, the Boston Career Forum. It took place at the fabulous Boston Convention Center surrounded by beautiful scenery. The Career Forum was a job candidate's market; most students had multiple interviews and agreed that it was an exhausting but exciting time. Generally, the positions required either business- or native-level Japanese skills, with interviews held in Japanese. With 190 firms participating, the number of fields students could enter was vast, including consulting, finance, energy, retail and technology.

Read Jingyun's full report here [PDF].


See What's Trending on the JASP Facebook Page

Join the 415 people who like the JASP on Facebook to get updates on Christmas in Japan, the 2014 Kanji of the Year, and holidays like Coming of Age Day!

Like our page for more!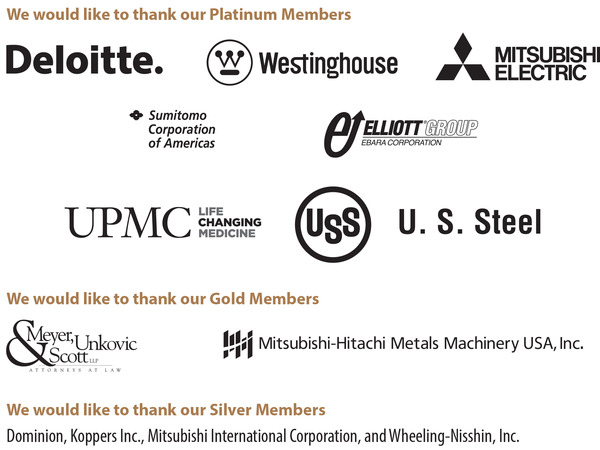 The Japan-America Society of Pennsylvania (JASP), established in 1986, is an association of individuals and corporations actively engaged in bringing the peoples of Japan and America together in understanding, appreciation and cooperation in order to promote a better relationship between the countries.