To make sure you don't miss the next JASP newsletter, sign up today.



Kenny Endo's 35th Anniversary Concert Tour : "Gateway - 'Ma' vs Groove" Comes to Pittsburgh!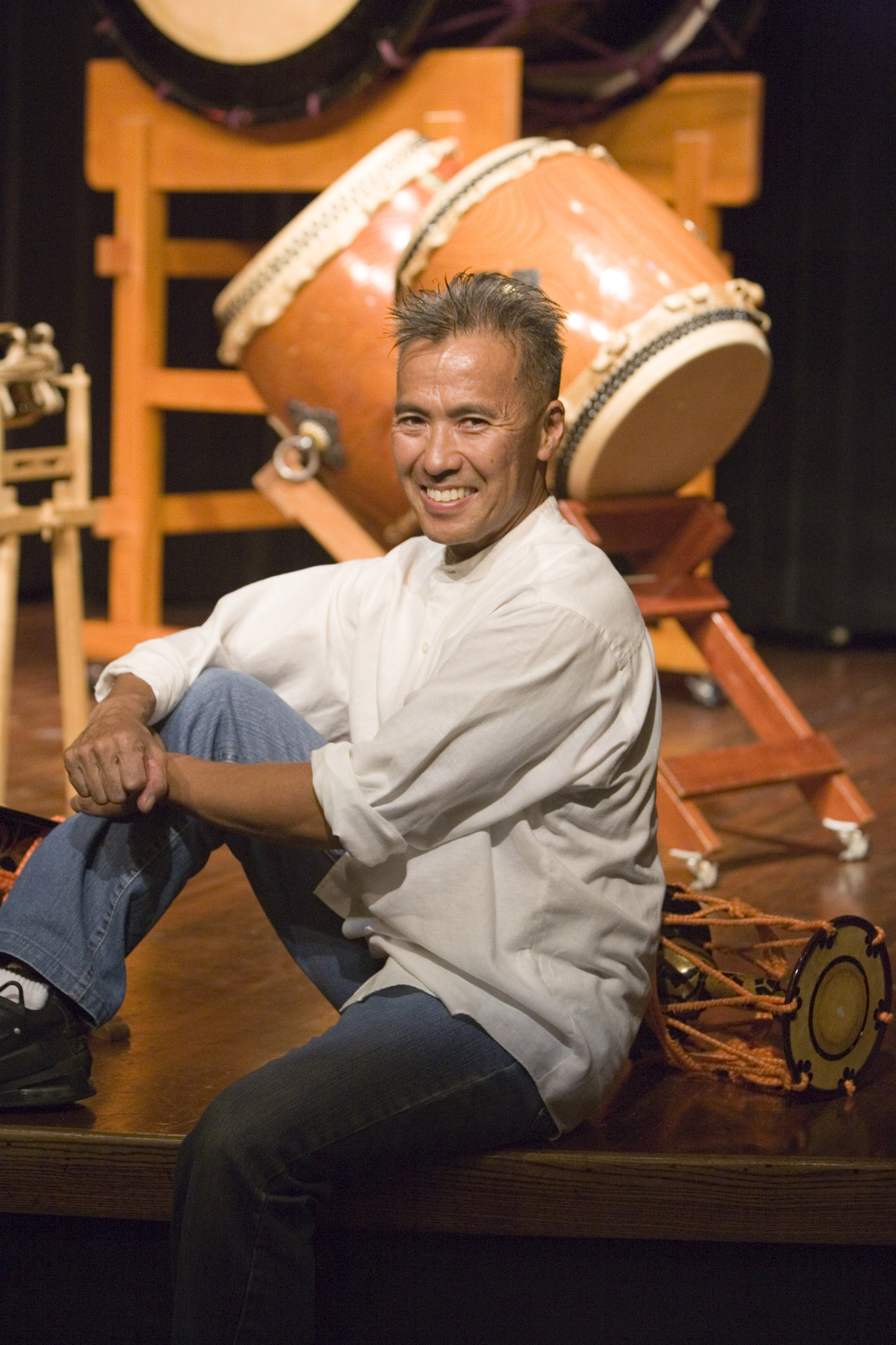 The JASP and Toshiba International Foundation are proud to present the November 6th performance of the Kenny Endo Ensemble Taiko concert at the Manchester Craftsman's Guild. Kenny Endo is a world famous taiko drum artist who has the honor of being the first non-Japanese national to receive the title of Natori (stage name and master's degree) of Hogakuhayashi - traditional drumming.
Kenny Endo has assembled an all-star cast of musicians to premiere his newest work "Gateway - 'Ma' vs Groove," as well as traditional Japanese Music and the excitement of Endo's dynamic original compositions. Four master musicians will join Endo for the tour.
Tickets: $23 Adult,$18.50 Students and $10 Children 12 and under. The show starts at 8:00 PM. Call the ticket box office at (412) 322-1773 x8.
Click here for further information.


Receive discounted tickets and an invitation to a special member's only reception for Kenny Endo by becoming a member of the JASP. Click here for further information.
Keith Brown "Can't Go Native" September 28th showing at University of Pittsburgh
Come join fellow JASP member and the University of Pittsburgh's own Dr. Keith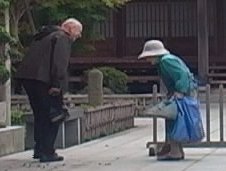 Brown's for a showing of his movie, "Can't Go Native". The complimentary showing at the Frick Fine Arts Auditorium (Room 125) from 4:15 PM to 7:00 PM tells a compelling story of Japanese and Americans growing older together for a half century. In 1961 as a graduate student in anthropology at the University of Chicago, Iowa farm boy Keith Brown went to Mizusawa in north eastern Japan to gather data for a dissertation on Japanese kinship. Out of his immersion in village life grew friendships and family-like bonds that have endured for more than half a lifetime. Click here to read more.
The Pittsburgh Foundation's Day of Giving
Please support the JASP mission by making a donation on October 13, 2010. That day, all charitable donations made through PittsburghGives.org will receive a portion of The Pittsburgh Foundation's $500,000 matching pool. Give to the Japan-America Society of Pennsylvania at anytime on that day and your gift will make an even greater impact in our community.
Pittsburgh Taiko - Dynamic Japanese Drumming
Pittsburgh Taiko is available to perform at your corporation or school! Pittsburgh Taiko is booking performances in the Western Pennsylvania area and can bring dynamic Japanese group taiko drumming (kumidaiko) to you. Available to schools, company gatherings and special events, Pittsburgh Taiko seeks to educate members of the community about taiko and about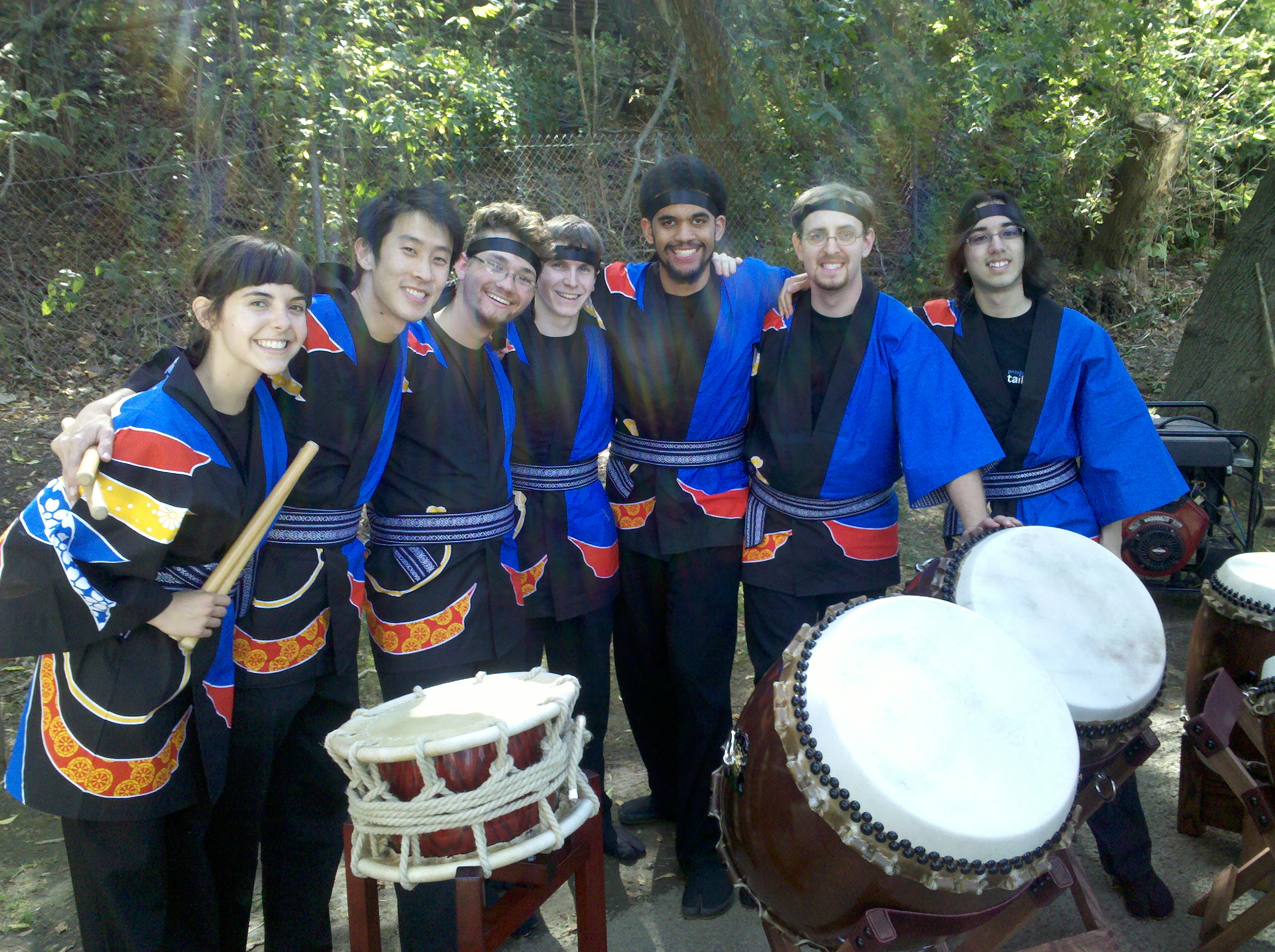 Japanese culture through performances and outreach activities. Click here to book your performance and learn more about the group. Pittsburgh Taiko at the Dragon Boat Festival (Left)
Japan in the Schools
The JASP offers various Japanese cultural programs to enhance curriculum. Area educators wishing a classroom visit can submit a request on line or by contacting the JASP outreach coordinator, Katsuko Shellhammer at kshellhammer@us-japan.org. To learn more about our other education programs please click here and see the link to our education brochure.
The JASP announces two outstanding opportunities for students interested in Japan and Japanese language
The Toshiba Youth Conference for a Sustainable Future - Established in 2008, the Toshiba Youth Conference for a Sustainable Future offers high school students the opportunity to think creatively about how to build a more sustainable world while developing lasting friendships with students from other cultures. Click here for more information.
2011 Reischauer Scholars Program (RSP Stanford Online Course on Japan) The RSP is ideal for students who not only want to learn about Japan and U.S.-Japan relations, but also wish to interact with diverse students from across the United States, be challenged to a greater extent than their high schools can provide, and achieve a new global perspective. Click here for more information.
Corporate Spotlight - Fifth Third Bank
Fifth Third Bank, a member of the JASP since 2007, serves Japanese nationals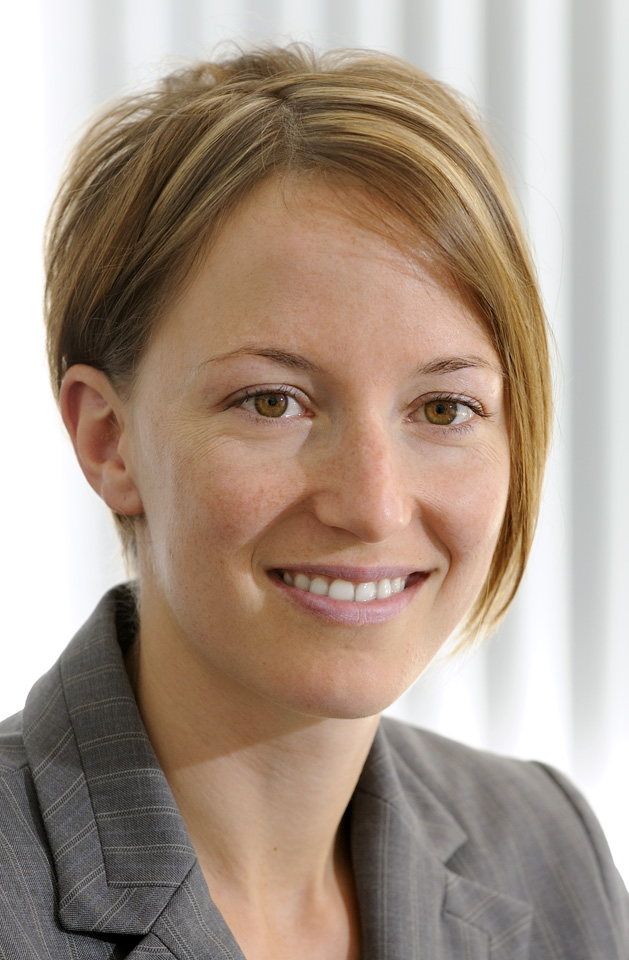 and corporations through its Asian Desk. Fifth Third's Asian Desk began fifteen years ago with the goal to serve Japanese individuals, families and companies as they make America their second home by offering the services of an expatriate banking team. The Commercial side of their Asian Desk – International Corporate Lending team works with Japanese-owned corporations located here in the U.S. Please click here for further information.
Read More
Jody Shoup,Asian Relationship Manager, International Banking, Fifth Third Bank (Above)
Volunteer Spotlight: Yukari Yamakawa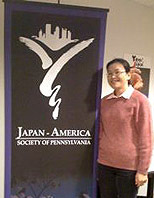 Why become a JASP volunteer? Ask Yukari Yamakawa. Ms. Yamakawa first volunteered with the JASP in July 2007, when the Pittsburgh –Saitama sister city exchange was held. Since then, she has been a faithful volunteer lending a helpful hand and her smiling face at the golf outing, speech contest, annual dinner, Silk Screen Festival, other special events and as a Japan in the Schools volunteer. Click here to read more about Ms. Yamakawa.
Yukari Yamakawa (above)
Volunteer Meeting
Volunteer with the JASP! Thank you to all of the volunteers who
came to the luncheon September 15. Contact Katsuko Shellhammer at kshellhammer@us-japan.org for information about how you can be part of this fun group. Click here for more photos of the great afternoon! Volunteers Yuko Kumamoto, Akiko Bentivegna and Lena Nagaska (Left to Right)
The JASP's Executive Director Meets Ambassador Fujisaki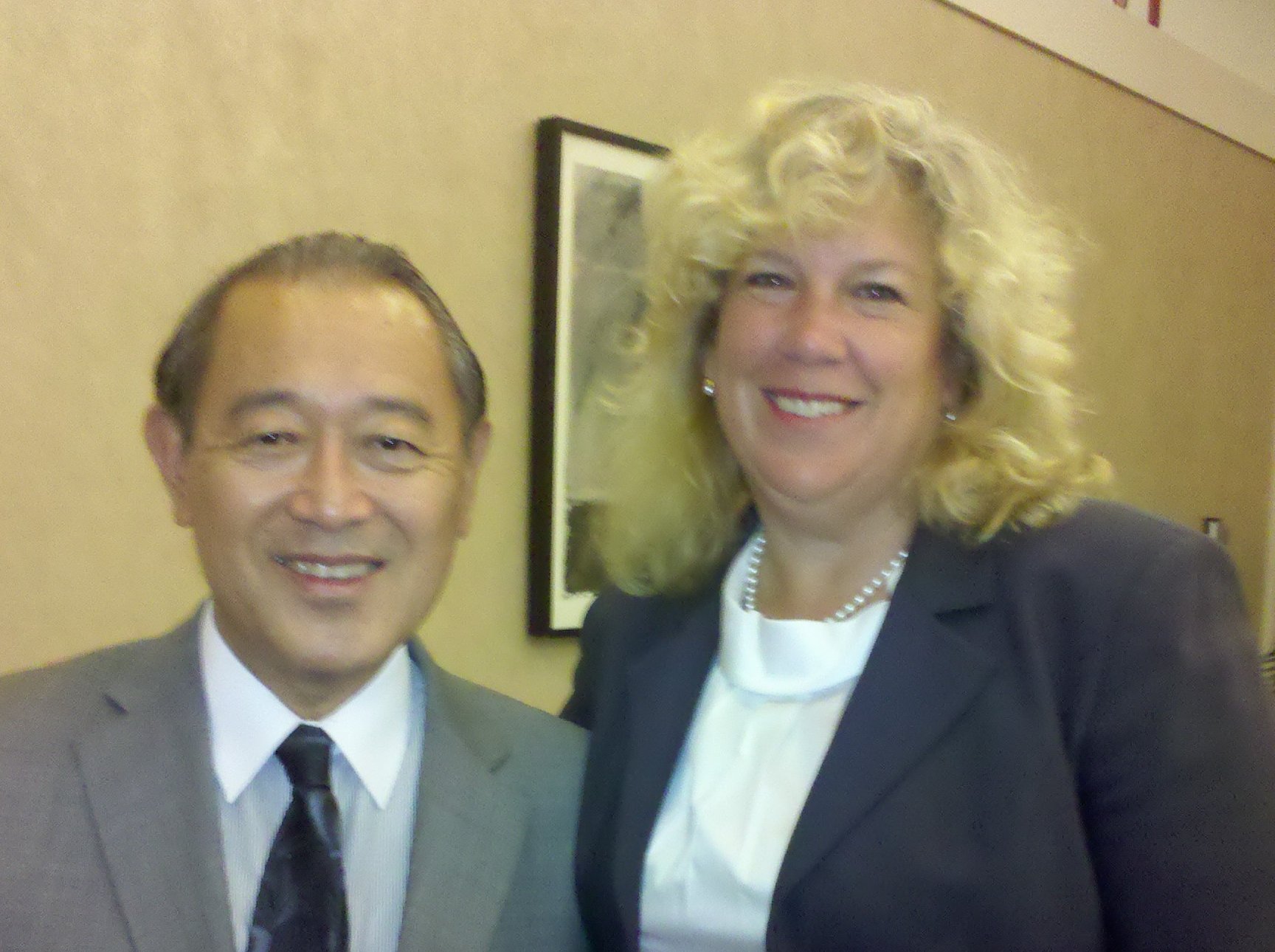 Ambassador Fujisaki shared his thoughts on current challenges in US-Japan relations and encouraged the efforts of members of the National Association of Japan-America Societies (NAJAS) at their annual meeting in San Francisco this fall. Read More Ambassador Fujisaki with Donna Lee Siple (Above)
Keizai Koho Center Fellowship
The Keizai Koho Center (Japan Institute for Social and Economic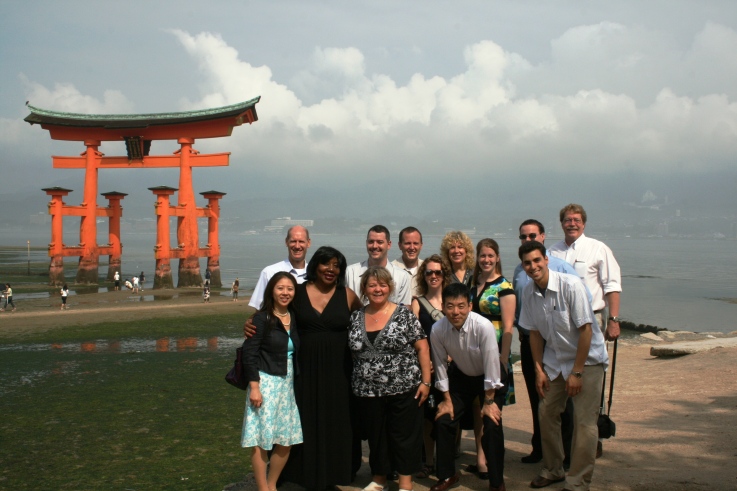 Affairs) in cooperation with the National Association of Japan-America Societies (NAJAS) organizes a ten day Fellowship to Japan in the Summer for educators in the U.S. and Canada. The Fellowship allows teachers to learn first hand about contemporary Japanese society and enhance their classroom teaching of global perspectives. The 2011 brochure and application will be available soon. Read more.
---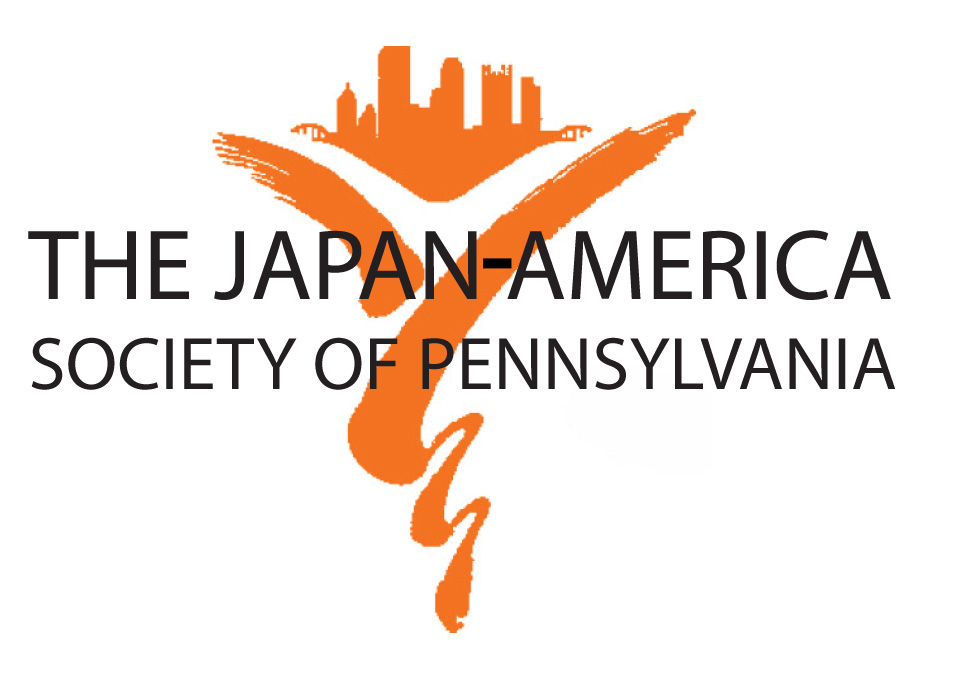 The JASP Mission
The Japan-America Society of Pennsylvania (JASP), established in 1986, is an association of individuals and corporations actively engaged in bringing the peoples of Japan and America together in understanding, appreciation and cooperation in order to promote a better relationship between the countries.