In This Issue:
Japan-America Society of Pennsylvania (JASP) and Brother's Brother Foundation (BBF) Japan Relief Update


D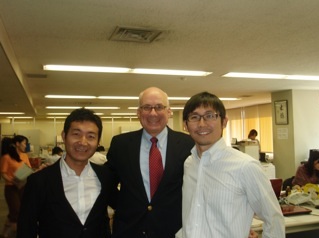 ue in large part to Western PA's ongoing commitment and support of the JASP, the Society has been able to respond efficiently and effectively in the JASP/BBF Japan relief fundraising effort. The total amount that has been collected is over $500,000 from more than 2,420 donations. After researching several deserving organizations, the joint JASP and BBF taskforce donated $250,000 to Ashinaga's Tohoku Rainbow House to aid in the care of children orphaned in the earthquake and tsunami. Please see this link for more information about the organization. Pictured at left: Mr. Okazaki of the Ashinaga Board of Directors, JASP Board Member, Dennis Unkovic and Mr. Sato of the Department of International Affairs of Ashinaga

A donation of the remaining funds of up to $270,000 has been donated to the International Rotary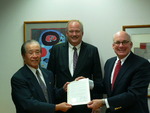 Foundation which has dedicated 100% of our donation to the Iwate prefectural Rikuzen Takada Hospital Temporary Clinic Establishment Project. Rikuzen Takada Hospital was totally destroyed by the tsunami and needs to reestablish a temporary clinic to provide full outpatient services. The JASP/BBF donation is being used to purchase replacement medical equipment for the clinic. Our donation will directly benefit victims of 3/11 in Rikuzen Takada city and surrounding areas where the pre-tsunami population was 23,000.
Pictured at right, Mr. Ozawa, Trustee of the Rotary Foundation, Phillip Hoffman of the US Embassy, and JASP Board Member, Dennis Unkovic


As representative of the JASP/BBF effort, JASP board member Dennis Unkovic of Meyer, Unkovic and Scott, LLP, volunteered to make a special trip to Japan earlier this month to meet with Rotary and Ashinaga to finalize reporting arrangements and release of the funds. A detailed summary of Mr. Unkovic's meetings can be found here: Ashinaga Summary and Rotary Summary.





Save the Date for our Special 25th Anniversary Annual Dinner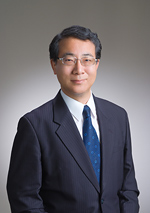 Please join us on Thursday, November 3, 2011 as we celebrate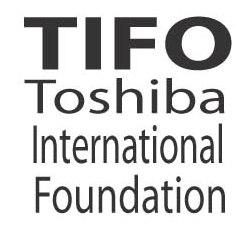 25 years of service to Western Pennsylvania. We are pleased to have Ambassador Shigeyuki Hiroki, Consul General of Japan in New York, as our keynote speaker. This special event will be held at the Duquesne Club in downtown Pittsburgh.
It will be an evening to remember! Register at www.thejasp.org before October 28, 2011.

Thursday, November 3, 2011
The Duquesne Club
325 Sixth Avenue
Pittsburgh, PA
Special thanks to Toshibia International Foundation and UPMC for being sponsors of this event.



There will be many excited silent auc

tion items on which to bid as well as a 65" HDTV from Mitsubishi Electric Power Products International and two round trip tickets to Japan from All Nippon Airways!


Spread the word about the JIS program to a teacher in your neighborhood school. JIS is a free program for K-12 students which teaches about Japan through subjects including origami and Japanese traditional story telling.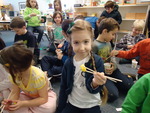 JASP volunteers maybe visiting a school near you. This fall you can find students at Pittsburgh Obama School and Manchester Craftsmen's Guild Youth Arts Program learning about Japan from a team of our dedicated volunteers.
For details about the program, please check our website. To schedule a school visit, please register or contact Katsuko Shellhammer the JASP outreach coordinator at kshellhammer@us-japan.org.


Japanese Exchange Program Seeks Applicants
The Mike Mansfield Fellowship Program: Learn How Issues and Policies Are Handled in Japan…
What is the Mansfield Fellowship? A two-year government-to-government exchange program with Japan. Fellows spend one year in intensive Japanese language and area studies training in Washington, D.C. and one year working in Japanese government offices.

For more information on who can apply and what is covered, please follow this link.


JASP Membership Benefits
Did you know that JASP members are welcome to participate in the Japan Society NY programs such as the one you can link to here at the member discount price?

Membership Update

We welcome new Civic Member, City of Osaka, Chicago Office and new student member, Mr. Evan Mason.




The Maridon Museum's Japanese Film Series -
"Departures"
The Japanese film "Departures" is showing at the Maridon Museum in Butler, PA on Nov. 3 at 6:30 p.m. Call the Museum for more details or to make reservations 724.282.0123 (reservations are required.)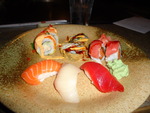 Pittsburgh Sushi Experience
Our most recent Sushi Experience was held at Nakama on October 12 was a great success. Join us at the next Pittsburgh Sushi Experience in January at the Original Fish Market in the Westin Hotel. More information in the next newsletter.




Asian Arts in Pittsburgh
All are welcome to view the latest artwork by Harish Saluja, Executive Director of Silk Screen,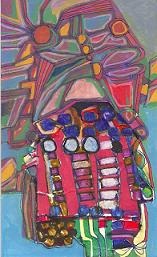 filmmaker, artist, entrepreneur and friend of the JASP. "Progression" is on view as a project of The Pittsburgh Cultural Trust at 707 Penn Gallery until Nov. 13 and is free and open to the public on Wed-Thur. 11am-6pm, Fri-Sat 11am-8pm and Sun 11am-5pm.

"I have always felt the need to explore new horizons and imagery. The pieces here represent the progress over the last few years." Harish Saluja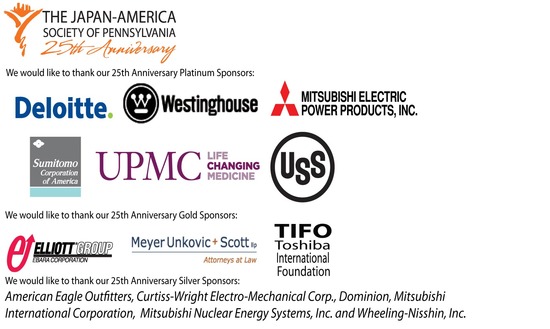 The Japan-America Society of Pennsylvania (JASP), established in 1986, is an association of individuals and corporations actively engaged in bringing the peoples of Japan and America together in understanding, appreciation and cooperation in order to promote a better relationship between the countries.