October 2014 Newsletter
In this issue:
Register for the JASP Annual Dinner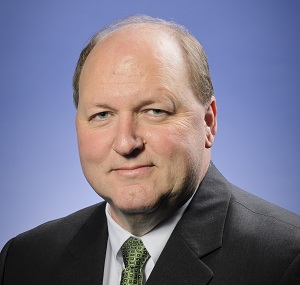 Danny Roderick, President and CEO of Westinghouse Electric, will be our honored keynote speaker on November 5, 2014.

This special event will be held at the Duquesne Club in downtown Pittsburgh and feature a cocktail reception and silent auction before the dinner and speaker. Scroll down for a sneak peek at the items up for auction.

Registration closes on October 24, so register today!



Thank you to our dinner sponsor, UPMC.

Halloween Mixer



Point Park University's Anime Club will host a mixer for college students interested in Japan and Japanese culture on October 24. Show off your best costume because it's a Halloween party! We will have snacks, games, and a spooky movie showing.


Contact Taylor Hennessee at thennessee@us-japan.org for more information.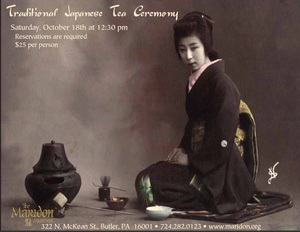 Tea Ceremony at the Maridon Museum

The return of cool fall weather is making all of us reach for a warming brew. The Maridon Museum in Butler will host a Japanese Tea Ceremony on Saturday, October 18 at 12:30 PM.

Please call 724-282-0123 for more details or to register.






Photos from the Tea Culture Program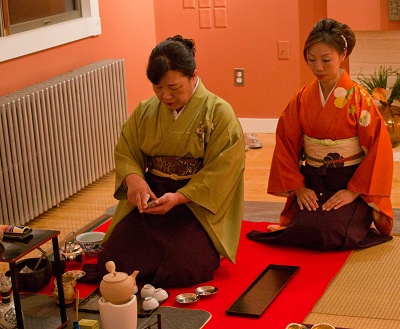 We hope you had the chance to join us for one of the tea programs put on by our visitors from Handa City in Aichi Prefecture, Mrs. Fumiyo Iwadachi and Mrs. Ami Nishiyama. They presented a wonderful program on tea culture in Japan, from its history and introduction, to cultivation, to the rare Baisa-ryu sencha ceremony.

Guests got the chance to sample gyokuro, top grade green tea, and test their taste buds with a version of the chakabuki tea tasting game. Could you tell the difference between sencha (green tea), genmaicha (brown rice tea), mugicha (barley tea), and hojicha (toasted tea)?

Click here to see more photos from the program.




JASP Welcomes New Members



Student Members:
Mr. Brady Rainey
Mr. Weifang Zhu

Individual Members:
Mr. Howard Bruschi
Ms. Gerra Gembarosky
Not a member yet? Join the JASP today!

Sneak Peek at Silent Auction Items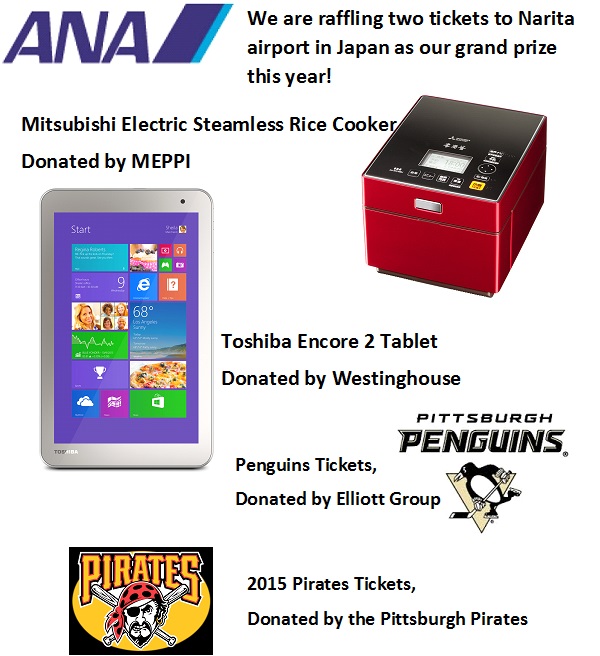 We have many great items available at the Silent Auction, including hotel stays, restaurant gift cards, and more!


We are still accepting item donations, so if you have something to donate, please email Heidi or call 412-433-5021 by October 24.



Fall Sakura Planting

Place: North Park, near the Boathouse and Latrobe Shelter
Date: Saturday, November 8, 2014, 10:00 AM to noon
Content: Plant young cherry and other trees; mulch, water, weed, stake and install deer protectors
Clothing: Work clothes you can get dirty, work gloves, boots, shovels

Please RSVP to Yoko Motoyama if you plan to volunteer. For more information, please read the flyer [PDF].


Free Japanese Online History Course

In case you missed the last announcement, you can sign up to learn more about Japanese history for free.

"Visualizing Japan: Three Online Mini-Courses by Harvard, MIT, and UTokyo" is a joint course series, offered by HarvardX, MITx, and University of Tokyo on early modern and contemporary Japan. Japan from the 1850s-1930s was covered through a course in September, but it's not too late to sign up for Postwar Tokyo, Part 1. Part 2 will be offered in January 2015.

Visualizing Postwar Tokyo, Part 1
Shunya Yoshimi, University of Tokyo
Class starts November 4 and runs for 4 weeks
Register for free

See What's Trending on the JASP Facebook Page

Join the 396 people who like the JASP on Facebook to get updates on unusual seasonal food, registration for the JLPT language test, and updates on JASP events!

Like our page for more!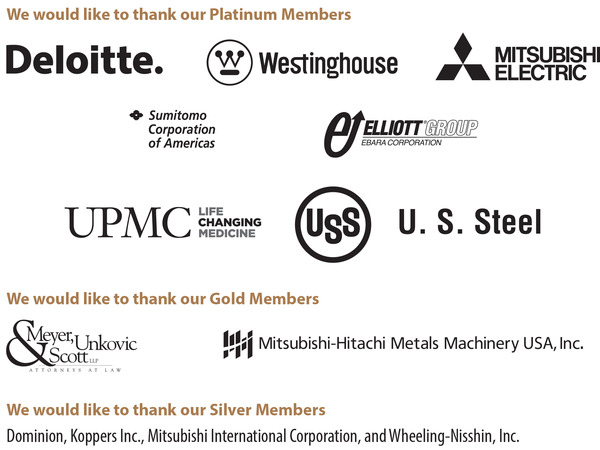 The Japan-America Society of Pennsylvania (JASP), established in 1986, is an association of individuals and corporations actively engaged in bringing the peoples of Japan and America together in understanding, appreciation and cooperation in order to promote a better relationship between the countries.