Ambassador Hiroki Shows His Love for Pittsburgh!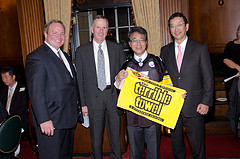 Over 170 people turned out to support the JASP and hear Ambassador Hiroki speak at the annual dinner celebrating the JASP 25th Anniversary! The annual celebration and fundraiser was a big success. Thank you to annual dinner sponsors UPMC and Toshiba International Foundation and to MEPPI and ANA for the wonderful raffle items which added excitement to the celebration.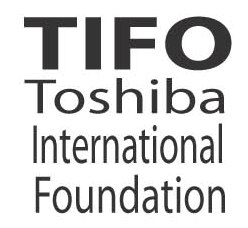 To see photos of the event click here.


25th Anniversary Commemorative Photo Album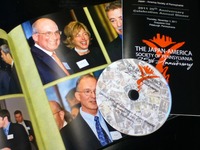 Take home memories from the Special 25th Anniversary Annual Dinner with this professionally made and bound color photo album. This 8x11 20 page photo album is full of memories of colleagues, friends, exciting moments and reflections of 25 years of serving Western PA. Each book is $49.99 with free shipping. Albums are shipping December 5th. Order by December 2nd.
Order Today!

Japan in the School Visits
Spread the word about the Japan in the Schools Program to a teacher in your neighborhood s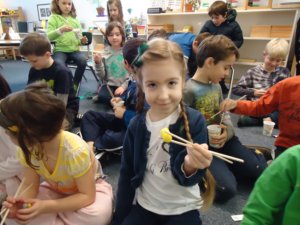 chool. JIS is a FREE program for K-12 students which teaches about Japan through subjects including origami and Japanese traditional story telling.

JASP volunteers may be visiting a school near you. Last month students at Allderdice, Pittsburgh Obama School and Manchester Craftsmen's Guild Youth Arts Program learned about Japan from a team of our dedicated volunteers.

For details about the program, please check our website. To schedule a school visit, please register or contact Katsuko Shellhammer the JASP outreach coordinator at kshellhammer@us-japan.org. This program is funded by the JASP Annual Golf Outing.

Secretary of State Clinton Notes Japan-America Society Fund-raising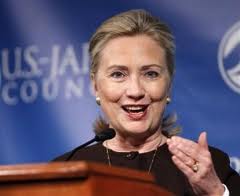 In a wide-ranging speech to the US-Japan Council Annual Conference on October 7, Secretary of State Hillary Clinton referred directly to the National Association of Japan-America Society (the JASP is one of 37 members) fund-raising efforts, saying "Japan-America Societies across this country raised over $20 million for relief efforts in Japan". Please see the entire speech as well as the video, at the State Department website. Her reference to the network begins at 7:41 on the video clip. The entire speech is well worth watching as it speaks to the importance of U.S. /Japan relations.

Japanese High School Diplomat Program

A unique Japan-related opportunity for high school students, called High School Diplomats, it is a 10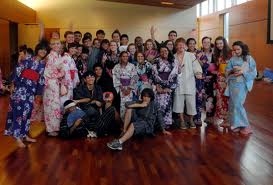 day summer camp for 40 Japanese and 40 American high school juniors and seniors. The purpose is for the students to get to know each other, individually and culturally, through structured games, study and interaction. It is a 25 year old program with over 2,000 "alumni". Held at Princeton University in New Jersey each summer, it is managed by the High School Diplomats team and funded entirely through the generosity of the Freeman Foundation and AIU Insurance Co. It is free for the participants and therefore, very selective.

There is no requirement of experience or knowledge of Japan on the part of the students or the high school. Interested students can apply before the deadline of January 8, 2012. If you have any questions about the program, please feel free to e-mail semarklin@highschooldiplomats.com, or visit their site at www.highschooldiplomats.com for more information. Additional videos describing the program can be found at www.youtube.com/HighSchoolDiplomats.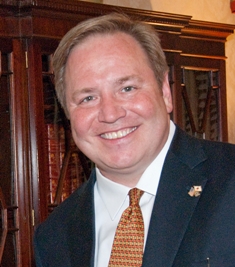 Poignant Comments from JASP Chairman

On the occasion of the JASP 25th Anniversary Annual Dinner, Stephen Ceurvorst, Chairman of the JASP Board of Directors, commented on the Society. Read his poignant comments posted on our website.

Employment Opportunities on the JASP Website

JASP members are welcome to seek and post employment opportunities on the JASP website. To view recent postings, please click here. To post opportunities, please send information to Kelly Chaney at kchaney@us-japan.org.

Authentic Japanese goods such as vintage kimono, children's kimono and geta can be found in Pittsburgh! Check out Shizen in Shadyside. For more information please visit their website at: http://www.shizenretail.com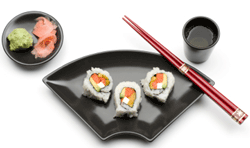 Our most recent Sushi Experience was held at Nakama on October 12 was a great success. Join us at the next Pittsburgh Sushi Experience on January 19th at the Original Fish Market in the Westin Hotel. There will be 5 different menu sets from which to choose.

$25 includes,soup or salad, choose from 5 menus, coffee/tea or soda. Register Online Today!

Bill Strickland Recipient of the 2011 Goi Peace Award



Bill Strickland, founder and CEO of the Manchester Craftsmen's Guild and Bidwell Training Center in the North Side, is the winner of the 2011 Goi Peace Award, an international honor whose past recipients include Bill Gates, writer Deepak Chopra and Nobel Peace Prize winner Oscar Arias Sanchez.
"By offering innovative educational and cultural opportunities with emphasis on the arts, beauty and respect, he has empowered thousands of youth and adults to restore hope and dignity and become creative contributors to their communities," the Tokyo-based Goi Peace Foundation said of Strickland, who received the award on Nov. 19 in Japan. Read More.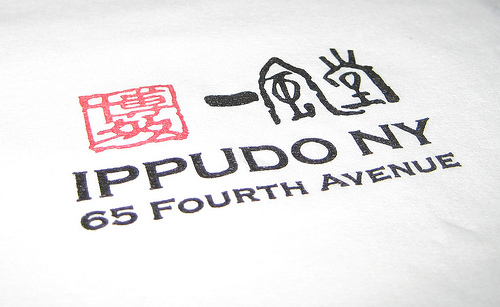 Hottest Ramen Shop in NY City
The cold weather is here and the thought of Japanese ramen keeps coming to mind. Wheeling-Nisshin's Ricky Onishi recently recommended the hottest ramen shop in NYC, IPPUDO at 65 4th Avenue. Check them out the next time you're in NYC and click here http://www.ippudony.com/ for more information. If you have a favorite Japanese restaurant or shop to recommend, please let us know and we'll share it with fellow JASP members.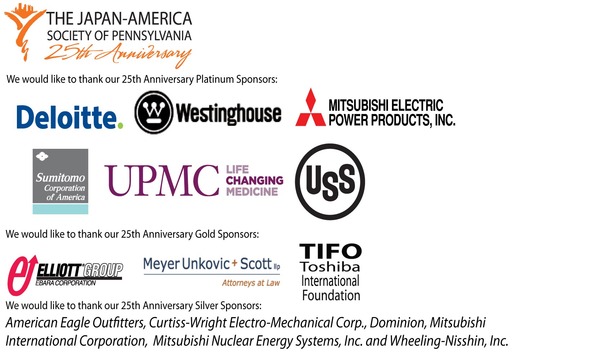 The Japan-America Society of Pennsylvania (JASP), established in 1986, is an association of individuals and corporations actively engaged in bringing the peoples of Japan and America together in understanding, appreciation and cooperation in order to promote a better relationship between the countries.