January 2013 Newsletter

In this issue:
Corporate Spotlight: PennTecQ Celebrates 25 Years
MEPPI Japan Lecture Series
Give Taiko Drumming a Try!
Japanese Speech Contest Call for Entries
Keizai Koho Center Fellowship Program
Golf Outing on May 13, 2013
YouTube Japanese Tradition Videos
Pittsburgh Anime Film Series
JASP Welcomes New Members
Bill Farrell on WKQV
JASP Bonenkai Photos
Ramen Bar Opens in Pittsburgh
Employment Opportunities
Seinendan Theater Company at the Warhol


Corporate Spotlight: PennTecQ Celebrates 25 Years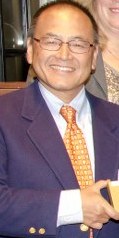 Bob Nakatani, President of PennTecQ

This summer marks the 25th Anniversary of PennTecQ, Inc. and they are very proud of how far they have come in the last 25 years. Currently employing 230 people, the company is located in Greenville, PA, approximately 80 miles north of Pittsburgh. According to Bob Nakatani, President of PennTecQ, they could not have asked for a better location to facilitate their growth.

PennTecQ, Inc., whose name represents the state of Pennsylvania and their commitment to superior Technology and Quality, was established in 1988 as a joint venture between two firms from Japan and the United States. They are an automobile parts supplier, supplying parts for companies such as Honda, Subaru and various other automobile manufacturers. They manufacture products such as molding that surrounds the window of cars, division bars that divide the movable window and the fix window on rear doors, and glass guides that guide the movable windows up and down.

The company always strives to meet customers' highest expectations and satisfy customers with top quality products, zero defects, and on-time delivery. They look forward to continue providing quality products to their customers for years to come. "Growing at the speed of excellence!" is their motto. The company has been a member of the JASP since 1992 and Bob Nakatani formerly served on the board of directors for the JASP.


MEPPI Japan Lecture Series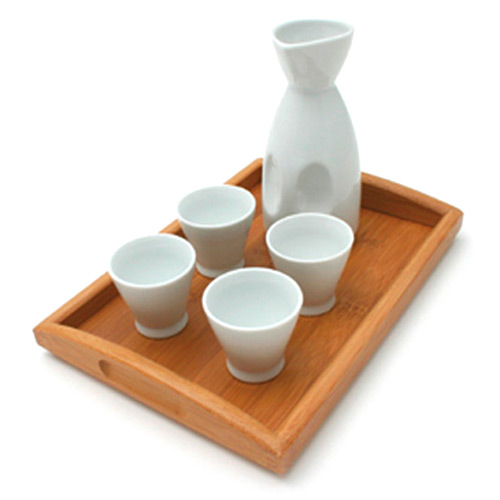 A sake tasting on January 24th kicks of the MEPPI Japan Lecture Series. Click here to register for the tasting and to find out more information about events scheduled in February – Counter Culture in Japan and March - The Political Economy of Japan in the Wake of a Growing China.


Give Taiko Drumming a Try!

Are you interested in learning the basics of Japanese group drumming (wadaiko)? Pittsburgh Taiko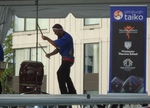 will be offering a beginner session! No experience is necessary. We'll be teaching you everything that you need to know in this three-hour long "crash course" session on January 19th at the Winchester Thurston School. After this session, we will have an hour dedicated to helping out beginners at the start of Saturday practices. During this session, you'll be learning basic warm-ups and exercises, the proper form and technique, and then diving into your first two kumidaiko songs!

Join the Pittsburgh Taiko mailing list to hear more about the beginner session and other events. Click here to register. We hope to hear from you!
Date: Saturday, January 19
Time: 2:00 – 5:00 PM
Location: Winchester Thurston School, Lower School
555 Morewood Ave.
Pittsburgh, PA 15213

Japanese Speech Contest Call for Entries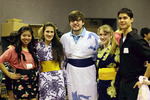 The JASP 17th Annual Japanese Speech Contest wants you! Area high school Japanese language students will be competing for the grand prize of an electronic dictionary, supplied by the Japanese Consul General of NY. The contest will be held at the University of Pittsburgh on March 8 and will include a full day of Japanese activities, games and the chance to compete with other students of Japanese. For more information on how to participate click here.

Keizai Koho Center Fellowship Program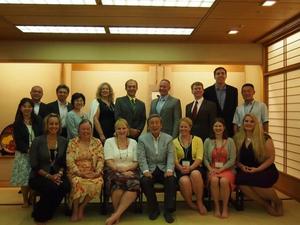 Since 1980, the Keizai Koho Center (Japan Institute for Social and Economic Affairs) in cooperation with the National Association of Japan-America Societies (NAJAS) has sponsored a fellowship program to Japan for educators in the U.S. and Canada. The fellowship allows teachers to learn firsthand about contemporary Japanese society and enhance their classroom teaching of global perspectives. The 2013 Fellowship Application is available. Please click here to review application criteria and to apply. Deadline is February 18, 2013.

Golf Outing on May 13, 2013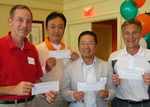 MEPPI golfers Bob Misback, Masahiro Oya, Alex Ukai and Joe Durante from the 2012 Golf Outing.
Please save the date for the Paul J Wilhelm Memorial Golf Outing on May 13, 2013 at Valley Brook Country Club.

Click here to learn more.



This is a great opportunity to spend the day with a client, treat employees on network with industry colleagues while supporting a noble cause.





Proceeds benefit JASP educational programs for students, training for teachers and an annual speech contest held in conjunction with the University of Pittsburgh.

YouTube Japanese Tradition Videos

Check out this YouTube video – a tongue-in-cheek take on "The Japanese Tradition".

Pittsburgh Anime Film Series
The University of Pittsburgh, Carnegie Mellon University, and Toonseum are collaborating to bring an anime film festival to Pittsburgh! Join us for film showings, art exhibits, and lectures on the history and influence of Japanese animation. All films presented in Japanese with English subtitles. All films are free and open to the public!

Tuesday, February 5: "Akira"; 7:00 PM; Toonseum (Note: FREE WITH MUSEUM ADMISSION)
Monday, February 11: "5 Centimeters Per Second"; 7:00 PM; Frick Fine Arts Auditorium
Monday, February 18: "Memories"; 7:00 PM; Carnegie Mellon University, McConomy Auditorium
Monday, February 25: "Summer Wars"; 7:00 PM; Frick Fine Arts Auditorium
Thursday, February 28: Lecture, Dr. Steven Ridgely, University of Wisconsin-Madison
"Relational Visuality, or, What's the Point of Studying Anime?"; 7:00 PM, Frick Fine Arts Auditorium

For more information and maps of venues, visit www.tinyurl.com/animepgh.


JASP Welcomes New Members
Gabriella Fabrizi
Thomas Fulks
Erin Kelly
Mikana Maeda
Russell Ottalini
J Shao
Kelsey Siebold
Olivia Vareha

Bill Farrell on WKQV
The U.S., Japan, and the "Pacific Century." Tune into WKQV radio on Jan. 27th and Feb. 2, 2013 to listen to an interview of Dr. William Farrell, Adjunct Professor at the Naval War College; Former Chairman of the National Association of Japan-America Societies.
Dr. Farrell recently visited Pittsburgh and spoke at a JASP and World Affairs Council Breakfast Briefing. Pittsburgh KQV Global Press Conference is the World Affair's weekly radio show, airing on KQV News Radio AM 1410 on Saturdays at 7:00 a.m. and Sundays at 10:30 a.m. Times may vary from week to week, so please check the KQV website for updates.
Click here for more information on the program and how to download the interview.

JASP Bonenkai Photos
The JASP said farewell to the old year at a Bonenkai cocktail party at the Warhol Museum last month. A new tradition has begun so please join the festivities at the end of 2013. Click here to view some of the photos.

Ramen Bar Opens in Pittsburgh
JASP members are giving this new ramen shop a try and liking it. Click on this link to read what Yelp reviewers think about it: http://www.yelp.com/biz/ramen-bar-pittsburgh then let us know what you think.

Employment Opportunities
Check out the JASP website at www.us-japan.org/jasp and click on the employment opportunities tab to view current Japan related employment opportunities.

Seinendan Theater Company @ the Warhol
The JASP is proud to partner with the Warhol Museum and the Japan Society of NY in supporting the Seinendan Theater Company performance of–Robot / Android - Human Theater in Pittsburgh on March 8, 2013. Please click here for more information.

Find us on Facebook!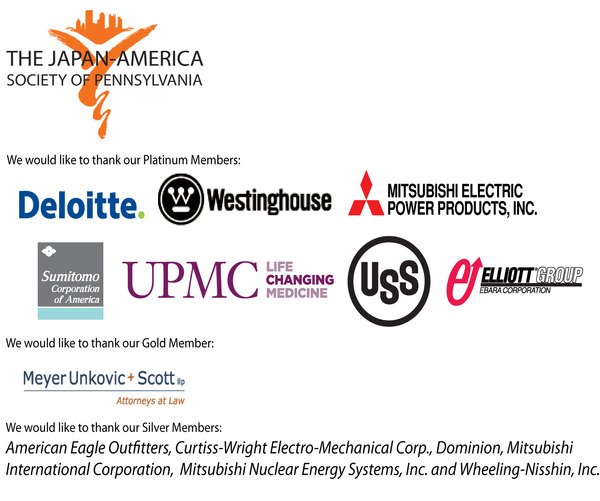 The Japan-America Society of Pennsylvania (JASP), established in 1986, is an association of individuals and corporations actively engaged in bringing the peoples of Japan and America together in understanding, appreciation and cooperation in order to promote a better relationship between the countries.