September 2013 Newsletter

In this issue:
JASP Annual Dinner
Pittsburgh Taiko at WorldFire Festival in Sharon, PA
Support JASP during the Pittsburgh Day of Giving
Visit JASP at One Young World Local-Global Festival
Special Exhibit of Japanese Artist at the Warhol
Japanese Ambassadors in Pittsburgh
"Smart Power" in the Asia Pacific KQV Radio Program
New Members
Volunteer Training & Social
Our Most Popular Facebook Postings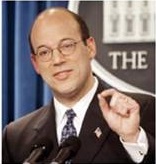 Ari Fleischer, former White House press secretary, will be our honored keynote speaker on November 5, 2013. This special event will be held at the Duquesne Club in downtown Pittsburgh. For more details on our speaker and to register for the event, please visit our events page. Watch your email for details about the grand prize raffle and other raffle items.


Pittsburgh Taiko at WorldFire Festival in Sharon, PA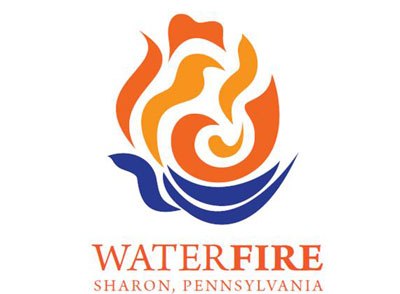 Come experience a Pittsburgh Taiko's performances in Sharon, PA's spectacular WorldFire festival. You'll have two chances to hear them play at the World Stage located down the center of the State Street Bridge – 2:00-2:30 p.m. and 6:00-6:30 p.m. Visit the WaterFire site for more details.

Did you know you can book Pittsburgh Taiko for your event at www.pittsburghtaiko.com?


Support JASP during the Pittsburgh Day of Giving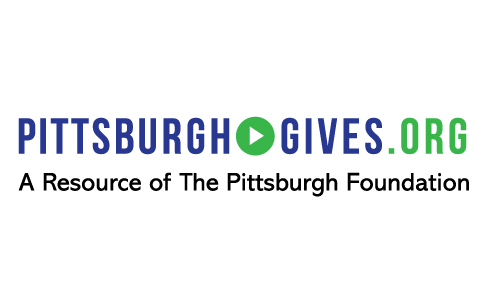 Thursday, October 3, all charitable donations made to the Japan-America Society of Pennsylvania through PittsburghGives.org will receive a portion of The Pittsburgh Foundation's $750,000 matching pool. The day will run from midnight to 11:59:59 on October 3rd and the matching dollars will be pro-rated among any organizations that receive contributions that day. The Pittsburgh Foundation's PittsburghGives web site makes giving to the JASP as easy as one, two, three!
One
Click on the middle Donate Now button at the top of the Pittsburgh Gives page (will be activated at Midnight on October 3rd)
Two
Enter your name, email and phone number in appropriate boxes. From the drop down box select the Japan-America Society of Pennsylvania. Enter donation amount. Minimum donation is $25.00.
Three
Enter your credit card information (Visa or Mastercard only) on the secure server and click "Submit". You will receive confirmation that your donation has been received via email – this email will serve as your tax receipt. The donation will appear as "The Pittsburgh Foundation" on your credit card statement. Click on the "Donate Now" bar to make your gift.

Your contribution plus the Japan-America Society of Pennsylvania's portion of the matching dollars will be sent to us as well as your donation information so we will know that you have made a gift. The Pittsburgh Foundation takes no fees for this charitable initiative. Every dollar helps us fulfill our mission to foster US - Japan relations and education in Western PA and beyond. Thank you for your support!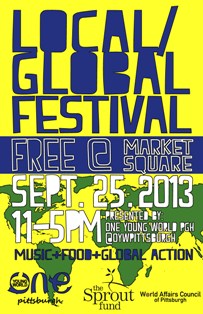 Visit the JASP at One Young World Local-Global Festival
After the success of the One Young World Summit in October 2012, Pittsburgh participants are keeping the international feeling alive. Groups from all over the city will be in Market Square from 11:00 AM – 5:00 PM on Wednesday, September 25.
JASP will have a table with interactive activities. Stop by and say hello!
For more information about the event, see the article in Pop City Media.


Special Exhibition by Japanese Artist at the Warhol
The Warhol presents a survey exhibition of work by Japanese artist Yasumasa Morimura. Morimura is renowned for his photographic reprisals of iconic images from art history and popular culture in which he replaces the subjects with his own self-image. By Morimura assuming a place in these works, he reimagines historical narratives and, in the process, mixes issues of originality and reproduction, gender, and race to create what he calls a "beautiful commotion."

Yasumasa Morimura: Theater of the Self will run from October 6 to January 12, 2014. There will also be a public lecture in collaboration with Carnegie Mellon University School of Art on October 3.


Japanese Ambassadors in Pittsburgh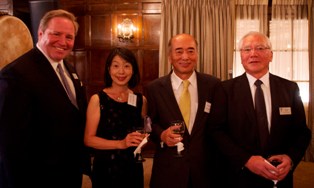 The JASP was honored to host the National Association of Japan America Societies annual meeting in Pittsburgh last month. JASP members, NAJAS members, U.S. diplomats from Japan attended a reception with Japan's newest Ambassador to the U.S., Ambassador Sasae, and Japan's newest Ambassador and Consul General in NY, Ambassador Kusaka and their wives.

Visit the gallery for more photos.


"
Smart Power" in the Asia Pacific: Leveraging Public Diplomacy in 21st Century Geopolitics
Listen to a fascinating interview from Mark Davidson, Minister-Counselor for Public Affairs, U.S. Embassy in Tokyo; U.S. Department of State. Mr. Davidson was in Pittsburgh for the NAJAS annual meeting and generously agreed to an interview with Steve Sokol of the World Affairs Council which aired on KQV Sept. 1, 2013.


The JASP welcomes new members:
Ryan Essel
Jun Maeshima

Volunteer Training & Social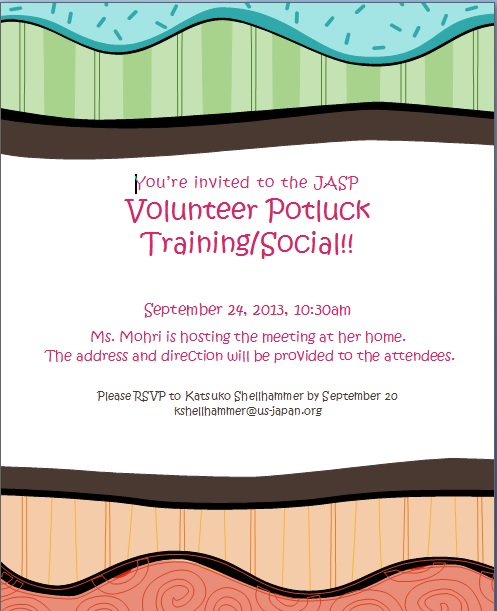 Bring a dish and a friend to the volunteer training and social on Tuesday, September 24. We always welcome new volunteers. This will be a great chance to see friends old and new!

Please RSVP to Katsuko Shellhammer at kshellhammer@us-japan.org by September 20.


Our Most Popular Facebook Postings
Join the over 260 people who like us on Facebook to get postings about job opportunities, articles about Japanese apps, and upcoming events in Pittsburgh. Our most popular posts this month were the record high eruption of Sakurajima, a report on Pittsburgh as an expat destination and the Tokyo 2020 Olympics. Friend us for more!


Find us on Facebook!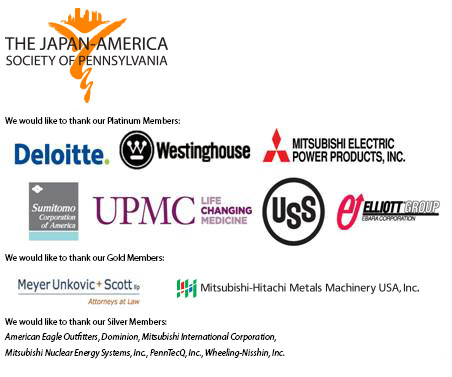 The Japan-America Society of Pennsylvania (JASP), established in 1986, is an association of individuals and corporations actively engaged in bringing the peoples of Japan and America together in understanding, appreciation and cooperation in order to promote a better relationship between the countries.