West Sedona Middle School/Plymouth/First Fifty Years
An Inspiring Program of The Baxter Project
www.TheBaxterProject.org
www.FirstFiftyYears.us
For More Information Contact: Connie Baxter Marlow FlywEagles@aol.com
"What can we learn from 50 years of peaceful coexistence between the Pilgrims and the
Wampanoag Indians that we can directly apply to bring together the diverse cultures at our school?"
May 2008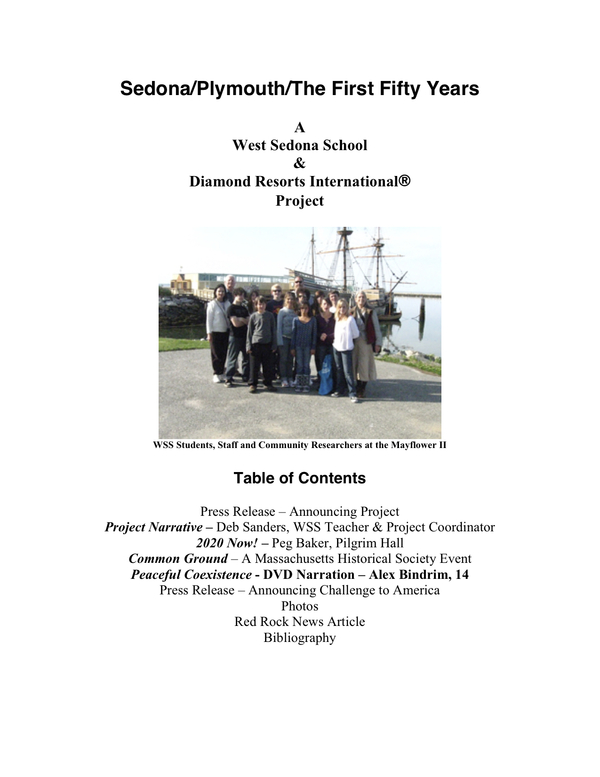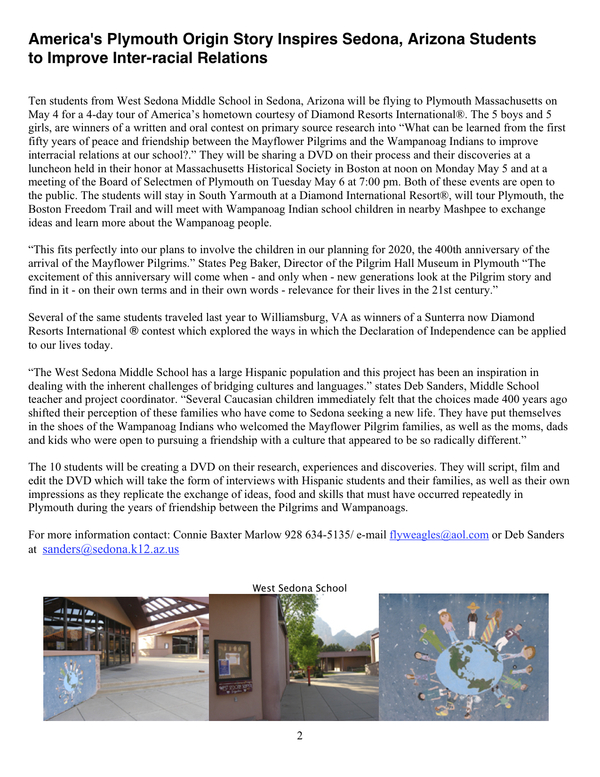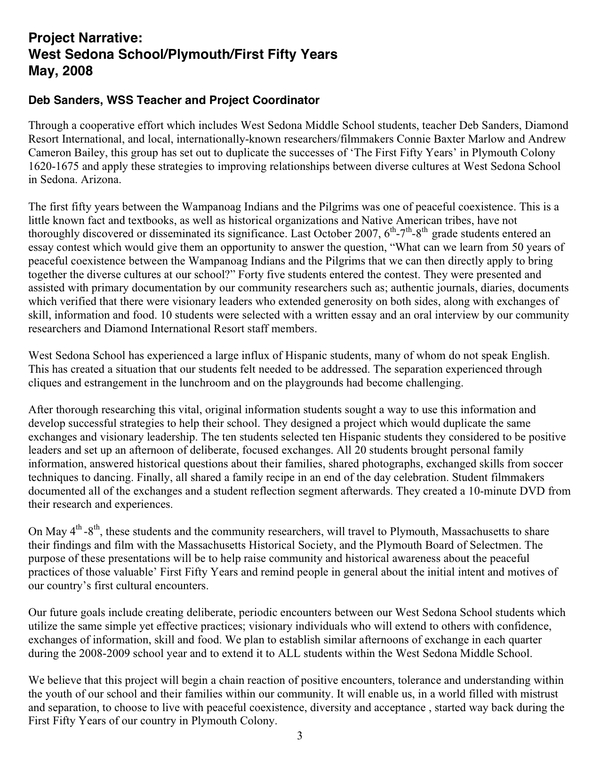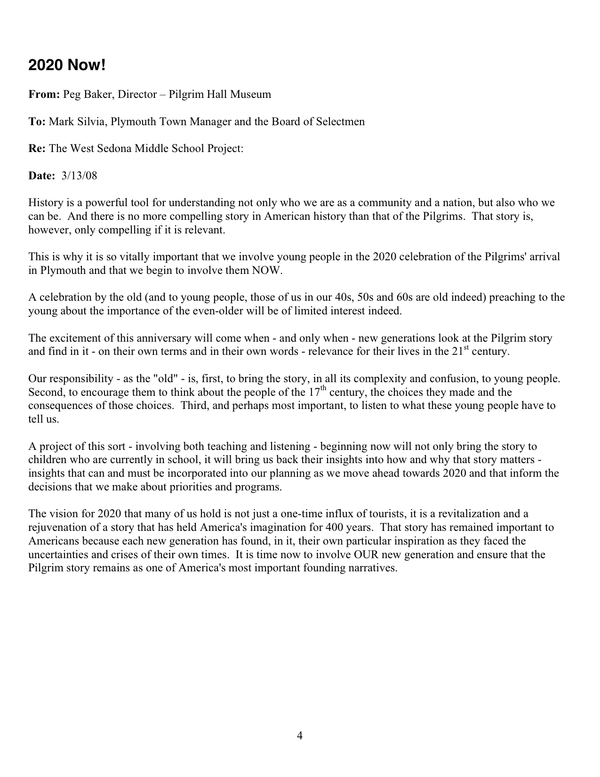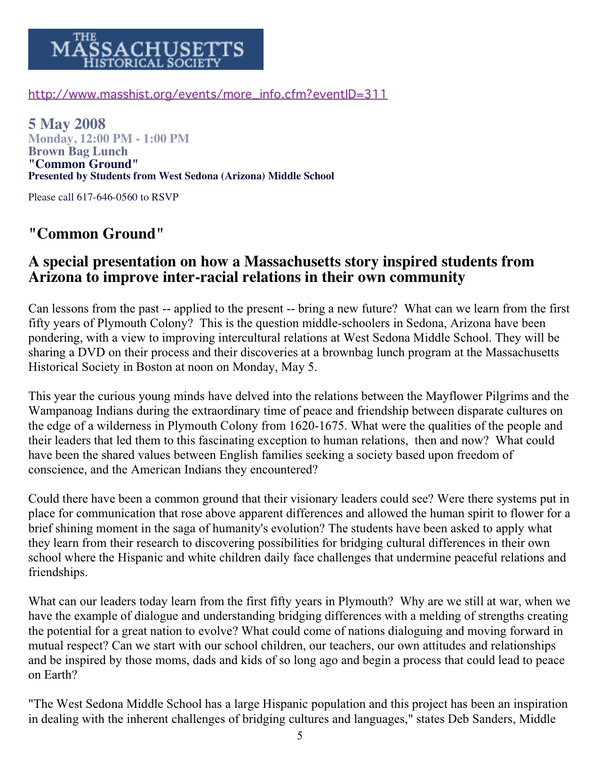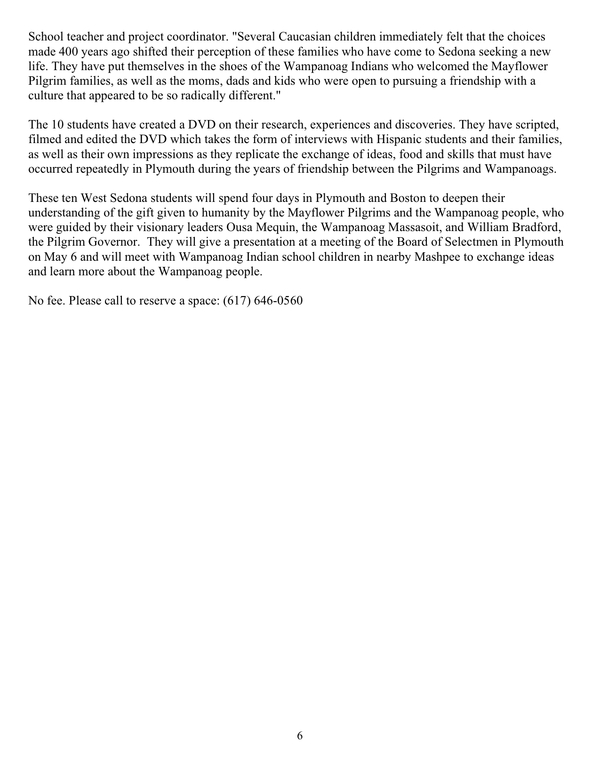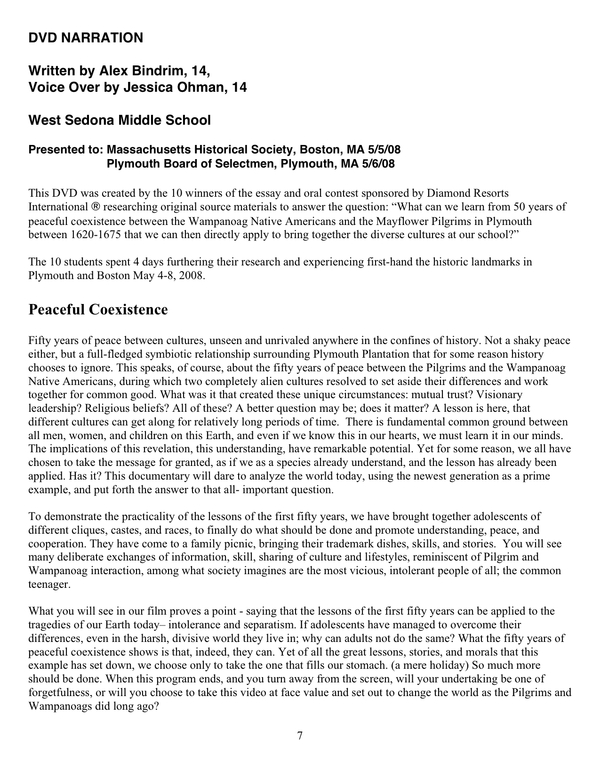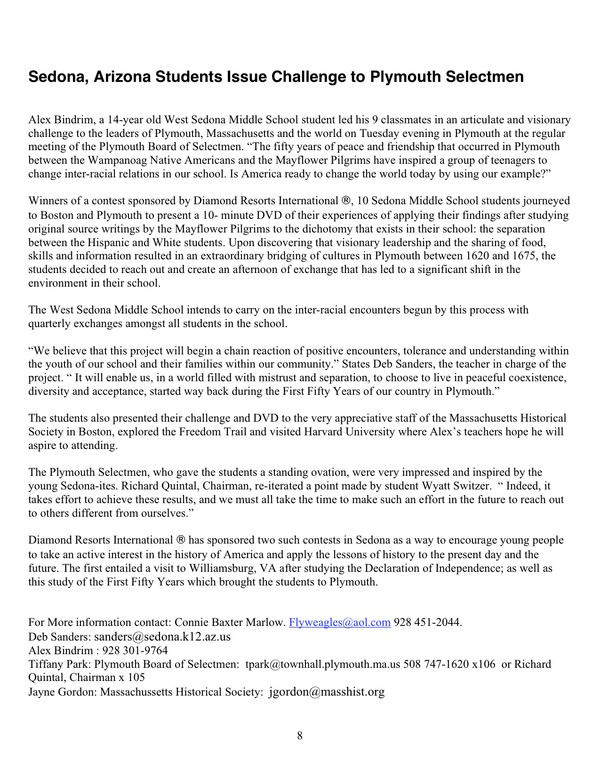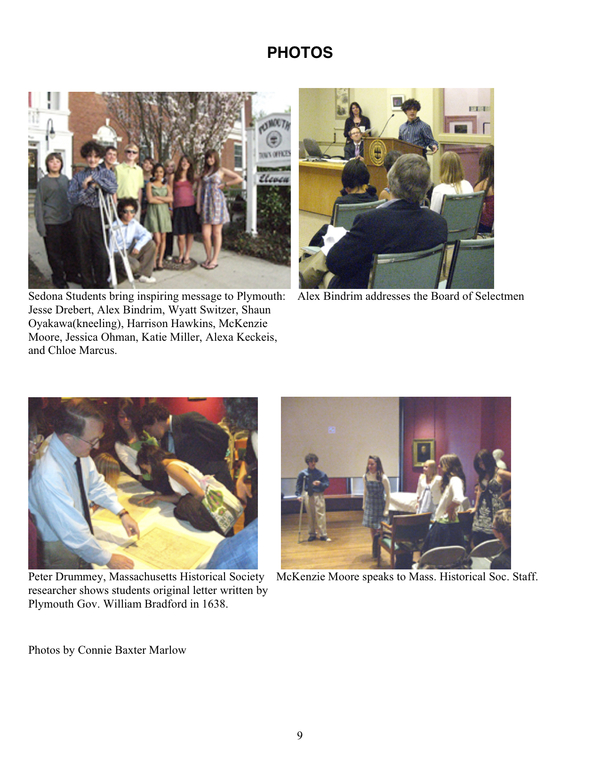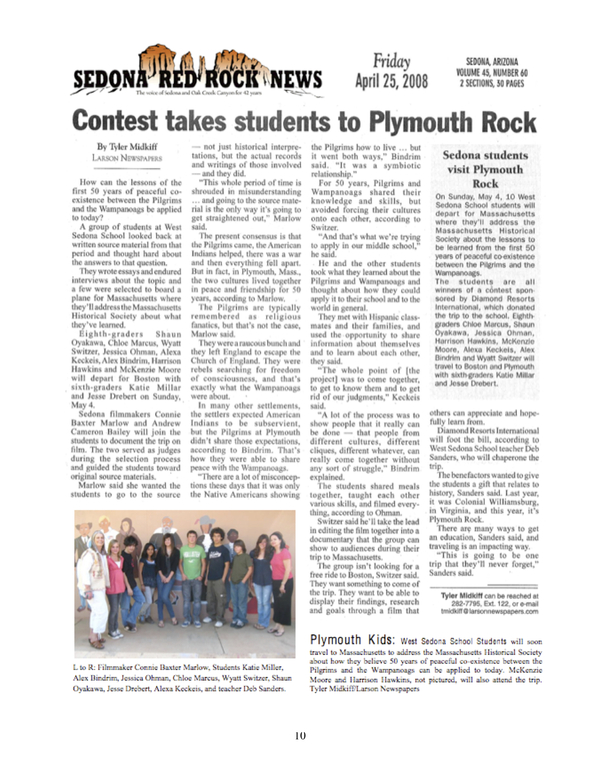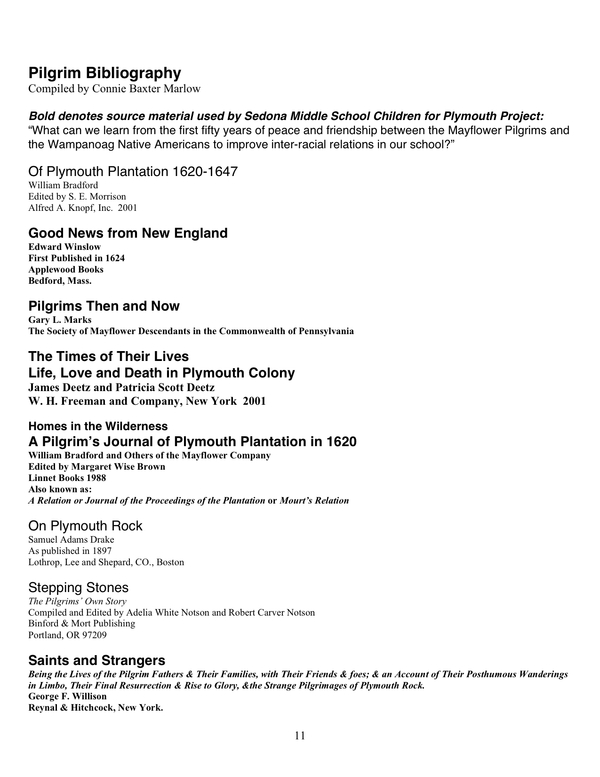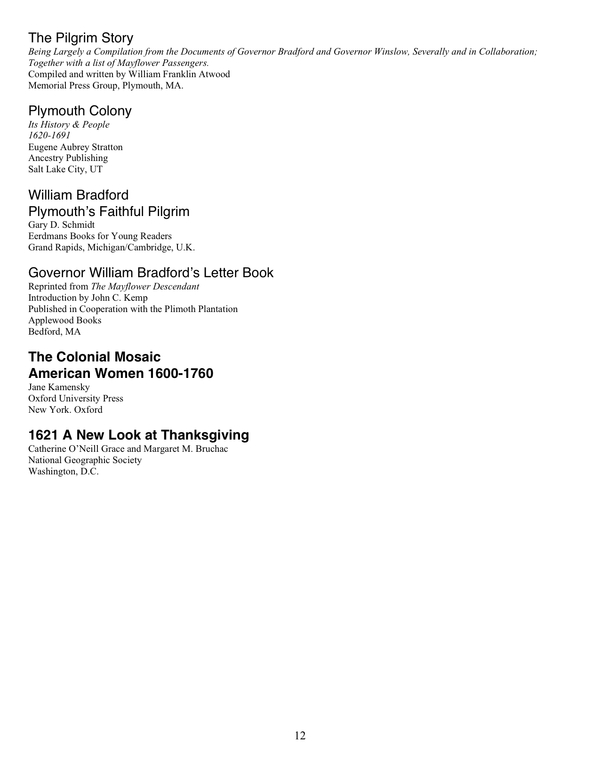 "The fifty years of peace and friendship that occurred in Plymouth between the Wampanoag Native Americans and the Mayflower Pilgrims have inspired a group of teenagers to change inter-racial relations in our school. Is America ready to change the world today by using our example?"


Alex Bindrim, 14-year old West Sedona Middle School student led his 9 classmates in an articulate and visionary challenge to the leaders of Plymouth, Massachusetts and the world at the regular meeting of the Plymouth Board of Selectmen.
---
---
The Baxter Project
Box 592
Woody Creek, CO 81656
US


Read the VerticalResponse marketing policy.