(A Cameron/Baxter Films, LLC documentary film)
Educational Materials Links: Revising Revisionist History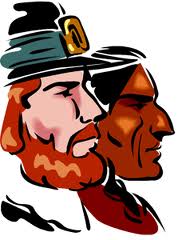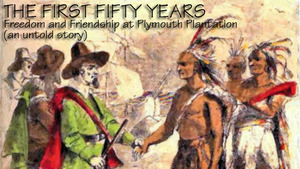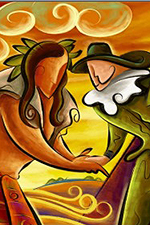 Inspiring America and Americans to realize the vision of this country's Founders, and to heal blame, shame, anger and guilt stemming from misinformation and misunderstanding concerning the first fifty years in Plymouth, this project brings America's origin story into balance, and honors the Mayflower Pilgrims and the American Indians.

Highlights of the unique, balanced perspective we are presenting:
The pivotal role of the Indians and the Pilgrims in the evolution of democracy and the American mind and spirit

Correcting widely-believed misinformation and misconceptions concerning the Pilgrims and the Indians and America's origin story

The inspiring, untold inter-cultural story that sits at the founding of the United States - an exception to the human condition then and now.

The spiritual alignment of the Mayflower Pilgrims and the Indians they lived amongst.
Educational Materials Links
Pilgrims and Indians: Ten Common Misbeliefs
Pilgrim History:
Source Material on-line:
http://mayflowerhistory.com/primary-sources-and-books/
Recommended: "Good Newes From New England" by Edward Winslow, ambasador to the Indians. Published: 1624. For a quick paradigm-shifting story of Pilgrim/Indian interaction see Pages 16 (last paragraph) to 21 (first paragraph).
Materials compiled by Connie Baxter Marlow:
The Merchant Adventurers
The Mayflower Compact with History
The Mayflower Civil Compact -Speech
Samoset Welcomes the Pilgrims
The 1621 Peace Treaty
The First Thanksgiving History
Don't Confuse Pilgrims with Puritans
Peace,Love and Puritanism: David Hall Harvard Divinity School NYT
What Does the Pilgrim Stand for in our National Life and Character?
Connie Baxter Marlow's writings 2001 to the present: Letters to the Editor/Talks:
Trust, Providence, Pilgrims, Indians and the American Dream. Dana Hall 2014 talk YT
Trust, Providence, Pilgrims, Indians and the American Dream. Dana Hall 2014 Written Talk
An Inspiring Look at the First Thanksgiving. Boston City Hall Talk YT
An Inspiring Look at the First Thanksgiving. Boston City Hall Talk Written Talk
Plymouth as a Symbol
Walking Beyond the Shadow
All Races Walking Forward Together
Pan Indigenousness and its Relevance for the Future
The Pathway to Peace
Indigenous Cosmology from Left Field to Center Stage Written Talk
Sedona School/Plymouth Challenge Project

For more information contact:
Connie Baxter Marlow
Andrew Cameron Bailey
First50Yrs@gmail.com
www.First50Years.us

LINKS:
THE FIRST FIFTY YEARS: Freedom and Friendship at Plymouth Plantation
WATCH: www.YouTube.com/First50Yrs
LIKE: www.Facebook.com/First50Yrs
FOLLOW: www.Twitter.com/First50Yrs
BLOG: www.First50Years.us
CONTRIBUTE: http://bit.ly/FFYDonatePayPal



Related work by Andrew and Connie:


www.TheTrustFrequency.net
www.InSearchofTheFutureMovie.com
www.TheAmericanEvolution.com
www.TheBaxterProject.org
TheAmerican Evolution: Voice of America DVD Series
Rhythms of Creation: Impressions of Indigenous Peoples of the World