About
Marcia Daszko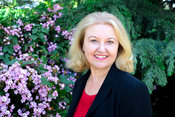 Marcia Daszko is a Catalyst for Leadership Transformation, Strategy, and Innovation.
For 20 years, she has passionately been guiding strategic innovation and cultural transformation in Fortune 500 corporations to private companies, school districts, and non-profits.
Marcia is a keynote speaker and facilitates provocative learning.
A protégé of Dr. W. Edwards Deming, she has taught MBA classes at UC-Berkeley, Fordham, Santa Clara University, and San Jose State University.
---
Contact
Phone:
(408) 398-7220
ARE YOU HEADING IN THE RIGHT DIRECTION IN 2018?
2018 is off and running. How are you doing? What is the inspiring, Compelling Purpose that makes you excited Everyday to get up and do the bold work you do?
Does it excite you:
to work with a great group of people,

to serve customers that appreciate what you do for them, or

to make an impact on society?
Where will the next cure or vaccination come from? What will be the next great invention that we can't live without like electricity or the smartphone?
With more than 6,000 startup companies in Silicon Valley, it's common knowledge that only about 10% of them will survive. Of those a few will be wildly successful: the next Amazon, Google, Facebook.
SURVIVAL IS OPTIONAL. Some leaders and organizations struggle and fail while others soar with success! What's the difference? It's not that hard to succeed, but a few elements are essential. Many organizations don't have them.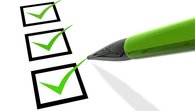 Here's your checklist.
Answer these questions and see where you're headed: (if you don't have these elements, don't expect to have a thriving, sustainable business):
CHECKLIST to help Accelerate your success:
Does your leadership team have strategic, systems, statistical thinking? If you don't know what that means, learn Quickly!

Do your leaders inspire and focus on developing people (the #1 reason why employees stay with an organization?) Invest in the people to accelerate their learning.

Is it clear to everyone in the organization what the Compelling Purpose is: why do you exist? Do you communicate your aim 4 or 40 times a day? The more you talk about it, the more it will create life into your people.

Does everyone work together, cross-functionally, to work toward the Purpose? Identify the barriers that get in the way of the people and the teams working cross-functionally and TOGETHER!

Where is the fear in your organization? Identify and reduce it. It erodes, people, productivity, and profits. Instead, identify how to build trust.

Are Systems and Processes created to serve and fulfill the customers' needs? How do you know? The work, information, AND communication must Flow.

Across all parts of the organization—and beyond to customers and suppliers, are you building relationships and trust? If you're not, you're in decline because without it, your work is not sustainable.
Those are just a few, but essential questions that every leader (team) in your organization needs to answer, articulate, and emulate. How are you doing?
---
It's essential at the beginning of 2018 to assess the direction you're going and Why you're going there. In recent weeks, I've reviewed several Strategic Plans for a myriad of organizations: corporations, non-profits, educational institutions, and service organizations. Each of them need to shift course; or, they won't achieve their 2018 results. Several were focused on the numbers, the bottom line . . . the wrong focus.
Instead, now they are all focused on improving Quality and Innovation for their customers/members/students. Too many leaders are going the wrong direction—and don't know it! They are too busy, too invested in old thinking to STOP and do the bold learning necessary.

Will your Strategic Plan deliver the results you want as fast as you need them?
If you want an outside perspective, call me at 408-398-7220, and I can assess your Plan and give you feedback and recommendations.
---
BEING BUSY AND CHAOTIC
IS NOT LEADING
You have your 2017 results.
Were they what you wanted, expected, needed?
If not, are you going to do more of the same in 2018, tinker around the edges, and HOPE the results will be different? How is the communication flow, work flow, customer retention, new ideas and implementation, and employee retention?
Mere change is not enough. Improvement may not be enough either. Bold, different thinking is essential to help you re-build, transform, and innovate.
---
THERE IS A STRONG NEED FOR NEW KNOWLEDGE AND A RETURN TO A FOCUS ON QUALITY
To achieve better, bold results, take your FOCUS off of the arbitrary numerical goals, the budgets and profit centers, the incentives and bottom line.
Instead, put your FOCUS on the
Quality
you will provide for your products or services, the care and trust you build with your customers, and the Value you will provide that makes a difference to them. Without these fundamentals, you're on your way out of business. Both customers and employees have choices and they don't have the same loyalty they did 20 or 30 years ago. It means being counter-intuitive and practicing it.
Customers define Quality,
not the management team.
---