SCORE—HOW WELL DO YOU HELP OTHERS?


How are you doing? Almost 8 months through the year. Pause . . . pause . . . pause. Are you happy? Are you contributing? Are you making a difference? Are you supporting others around you and being helpful? Start with family and close friends. They're your foundation. There's your workplace. Are you in a healthy system? Are you an asset, helping and contributing, leading, and developing others? Or are you a whiner who creates issues? Are you feeling entitled? Are you dependable? Do you ask others for their ideas and encourage them to pursue them? Do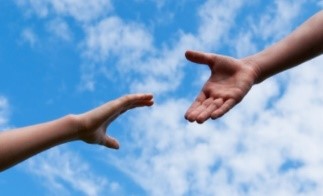 you encourage people (whether they are 6 or 60 years old) to think and answer questions for themselves? For those who support you and your enterprise, do you help them more (or not at all?) Everyone needs to learn to choose, make decisions, and explore the consequences of good choices and better options.
You choose who you are. What character will you model, at home, at work, in your global community?
What do you want the next few months to include, to feel like, to embrace? What do you want and need in your life to make it a life of service? The next few days and months are yours to choose, to lead.
MY LOVE OF QUESTIONS: How Do You Serve? How Can I
Help?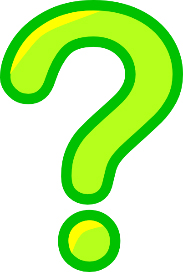 By now, through my newsletters and various posts, you may have discovered my love of asking questions. They open up possibi-
lities and opportunities. They create
environments so people can share ideas. Whether at home, school, work, or in society, questions allow us to pause, reflect, envision—and then learn, work, problem solve, improve and innovate TOGETHER. What power!
One of the most powerful questions that I love to share came from one of my mentors decades ago. Dr. W. Edwards Deming shared at his 4-day leadership conferences, "Here's what you can do for me. What can I do for you?" (and some variations of that.) It's about supporting and giving—and it's NOT One way. In every interaction, what do you do to support another person to achieve their purpose? Get rid of the "should do's" and "arbitrary rules." They are often artificial, meaningless, and unsustainable.
The power of the question is in service. If you lead a corporation, a non-profit, a school, and you are focused on your aim, that is admirable, but it's not enough. Dr. Deming thought bigger. He thought about our nation and our global society. If you lead or contribute to an enterprise, great leaders think beyond their own mission. They also think, "People are helping us, bringing us members or donors or customers or funds." What am I doing to support and help them succeed? It's not just about you or your organization. For those who support you, what can you do to support them?


If this is new thinking for you, start today. Change your mindset, change your vocabulary, change your actions. Make a list of people who have helped you and supported your goals. Think of ways you can support them. If you don't know, ask them!!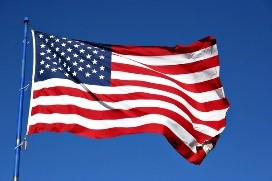 Several good friends of mine are retired military officers. I am proud and honored to have them as my friends because they are frequent reminders to me about how to help (others.) One year they're serving our country. Or next they are helping clean up after a conference, putting chairs and flipcharts away after a meeting, or putting dishes in the dishwasher after dinner. Lesson: no matter what your name, your title, or where your ego may want to take you, helping others has no boundaries.
SELF-ASSESSMENT:
On a scale of 1 to 10 with 10 being the best/highest, what is your helping score? Are you committed to improving it? How will you do that? Make a Plan and begin Today.
SURVIVAL IS OPTIONAL--GREAT LEADERS CHOOSE TO SURVIVE.
Over the past few years, I have written articles and posts (and now a book manuscript) and spoken about SURVIVAL IS OPTIONAL. Many people and organizations struggle, but they don't need to. Leaders (all through your system) can rapidly accelerate its growth and collaboration and achieve disruptive success like never before.


The key themes are:


Leaders choose either to survive, or they struggle and fail.

The fork in the road is when some leaders choose to either adopt management fads, "best practices, and the status quo or other leaders choose to be synthetic, systems thinkers. They continually challenge the current beliefs, assumptions, and practices in their drive to improve, innovate, and disrupt for a vision that they see, but others may not—yet! (Think Google, Tesla, Virgin, Apple—and hundreds more disrupting their industries.)

There is no magic bullet to replace brilliant visions, challenging mindsets, provocative questions, and well-communicated plans that become a reality. These Together create survival and immeasurable success!

The

interaction of many ideas and concepts

(new, better, provocative thinking; a different mindset) produces a System of new leadership and methods for bold success and transformation (going where we've never thought about going to before.)

Again, think Tesla, Apple, Google, and Virgin. What about your industry?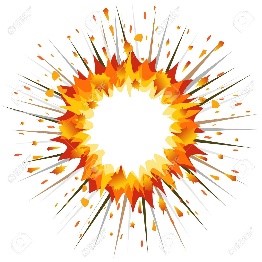 To learn more about how leaders can excel with fewer obstacles and experience greater success, call to schedule a learning session. I facilitate Executive Coaching, Leadership Team Retreats, Lunch-and-Learn sessions, and I deliver Keynote Speeches in organizations and at conferences.
Call Marcia Daszko & Associates at 408-398-7220 to help you facilitate rapid, strategic, systems thinking for better results.