Links
Large Bottle Systems
(3 and 5 gallon)
Small Bottle Systems
(240ml to 5 Liter)
Post-treatment Systems
(Ozone Units)
Contacting Norland International

Top 20 Reasons to do business with Norland International Inc.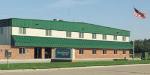 click on picture for "Top 20" List

#5- American Made



Norland International's
Corporate Brochure
click on picture to download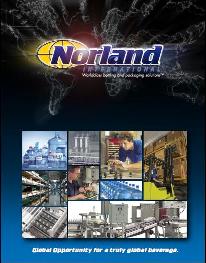 Featured Employee
of the Month:

Dave Eurek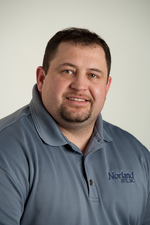 Customer Service Technician
click on picture for more info


Because the demand for flavored vitamin water is growing at record levels, Norland International has developed a unique "flavored vitamin water" system for small to medium-sized bottlers.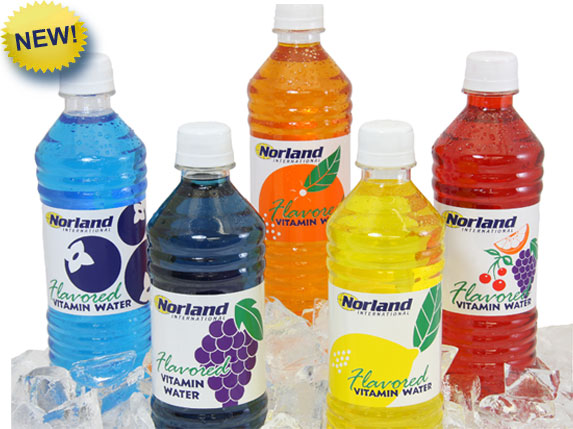 click on picture for more info


An Interview with Ricardo Larrazabal of Sabin Rose Bottling Company

"The service and support from Norland has just been excellent. Exemplary, in fact. We have no problems whatsoever with getting any answers we need from Norland any time we need them", reported Ricardo Larrazabal when asked about his bottled water business. Ricardo visited Norland for a second time and purchased additional equipment for his bottling operation. Ricardo and his family own and operate Sabin Rose Bottling Company in the Philippines.
Click on the photo below to read about Ricardo, Sabin Rose and how their business got started and has grown.




click on picture above for full story

Norland's Featured Equipment of the Month:

SpectraPak 3000

click on picture of Norland SpectraPak 3000 for more details

Norland's SpectraPak 3000 is a semi-automatic bottling system designed for maximum efficiency, quality, and reliability in a turnkey bottling operation. Its rapid bottling speed of up to 50 bottles per minute is ideal for small to medium-size bottling operations. Installed in components, the SpectraPak 3000 can be configured as a complete system including a bottle rinser, filler and labeler/capper line or with one component at a time as your business grows. Either way, the Norland system is affordable and adaptable to your bottling needs.

State-of-the-art design and modular components provide maximum performance for filling 335 ml (10 oz.) up to 3.8 L (1 gallon) bottles with water or other free-flowing liquids. The SpectraPak 3000 incorporates continuous moving conveyors with high-quality U.S. made drive motors and can be set up to operate in a straight line manner, or in right angle manner (90 degree turn) to accommodate small, confined areas. Conveyor lengths range from 3 meters (10 ft.) to 11 meters (36 ft.) and are constructed of type 304 polished stainless steel for durability and reliability with long-wearing, easy-to-clean Acetal belting.

The Norland SpectraPak system is designed and built for long life and worry-free operation. It will easily accommodate multiple shift operation with little operator expertise and maintenance. Turnkey system installation and hands-on operator training by Norland's trained technicians are available to ensure total customer satisfaction.



N Need Help Securing Financing for Norland International Products?

click on picture Ex-Im Bank for more details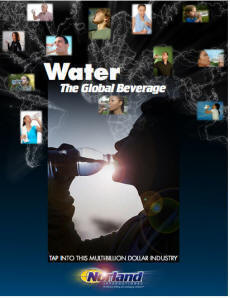 click on picture of Oxo-biodegradable Caps for more details
Norland International now has
Oxo-biodegradable Caps


Top 10 Benefits of Drinking Water Daily That You Cannot Afford to Ignore
1. Water detoxifies the body i.e. removes the harmful and uwanted toxins that are present in the body via various mechanisms like sweat, etc.

2. Water transports nutrients and oxygen in the body cells.

3. Water inhibits the formation of plaque, which clogs the arteries in the heart and brain. Therefore, reduces the risk of heart attacks and strokes.

4. Water reduces cholesterol and blood pressure.

5. Water regulates body temperature.

6. The presence of water in the body dilutes the concentration of cancer causing coupounds in the urine. Therefore, water helps in reducing the risk of cancer of bladder and colon.

7. Water increases the metabolism breakdown of proteins and carbohydrates. It flushes out the offshoot of fat breakdown and regulates appetite. This is the reason it plays an important role in weight loss programs too.

8. Water keeps skin moist and increases its suppleness and elasticity. It rejuvenates the skin from within and helps in getting rid of acne.

9. Water keeps joints and muscles moist thereby reduces the chances of muscle cramps, pain in joints, and morning stiffness.

10. Water provides energy to the body

Important: All of the above and many more benefits of drinking water can be reaped if pure and fresh water is consumed. Consumption of impure water can do more harm than good.

Source: Bobby Forbes of Pure Water Home
Visitors to Norland!
Norland International recently welcomed the following visitors to our plant with interests varying from our VC Distillation systems to our SpectraPak semi-automatic water bottling systems:


(L. to R.) Mr. Larry Conner-Kansas, USA, Daren Waters-Norland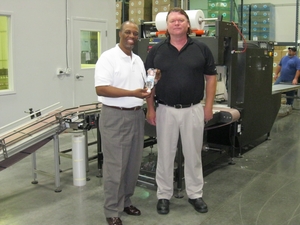 (L. to R.) Mr. Motojesi Sunday Dolapo-Nigeria, Daren Waters-Norland






(L. to R.) Gaylon and Donna Angelo-Colorado, USA, Chris McCormack-Norland