CASA Celebrates #GivingTuesday!
CASA Day at The Kansas City Zoo


CASA families enjoyed a beautiful day at the Kansas City Zoo on September 29th. More than 100 tickets were graciously donated by The Kansas City Zoo and given to CASA kids and their foster families to enjoy one of Kansas City's great attractions. Friends of CASA volunteers served lunches to the kids and families.

Thank you to Stevie Pessin, Jodi Gearon, Erika Winters-Downey, Angie Leondedis, David Platt, Peggy Rusbarsky, Betsy Montolio, Cindy Meeker, and Bob Fowler for helping to make this a wonderful day for the CASA children! If you'd like to get involved in Friends of CASA, our volunteer auxiliary, please contact Amanda Volmer at 913.715.4034.
Conversation with CASA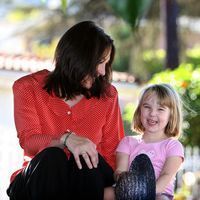 Learn more about our agency at our next Conversation with CASA. This one-hour program includes information on CASA's mission and history, local child abuse statistics, the role of volunteers and a story from an active CASA advocate.

The next Conversation is:
Thursday, January 10
12:00 noon to 1:00 pm
This event is free and refreshments will be provided.
If you are interested in joining a training class, we encourage you to attend this Conversation so that you will be well-equipped for the class. RSVP to Alli Zuel or call 913.715.4033. This will be held at our office located at: 6950 Squibb Rd., Suite 300, Mission, KS 66202.
---
KVC Kinship Care
Tuesday, October 30, 2018
2:00 - 4:00 p.m.
CASA Training Room
Please join us on Tuesday, October 30th from 2:00 -4:00 p.m. for an in-service focusing on KVC Kinship Care. Evan Wood, KVC Kinship and CPA Supervisor, will be joining us for a question and answer session to specifically address any questions volunteers may have regarding placements with family and/or foster homes, as well as how the process works.
Please RSVP to Alli Zuel at 913.715.4033 by Friday, October 26th. With your RSVP, please send your questions for Evan.
Join us for an opportunity to share stories, brainstorm, and find solutions to the problems challenging you as a CASA volunteer.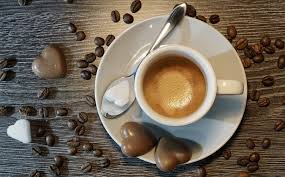 Working With Younger Youth
Tuesday, November 13, 2018
5:30 - 7:00 p.m.
CASA Training Room
Facilitated by: David Platt
You will earn 1.5 in-service credits
Please RSVP by email or call 913.715.4032 no later than November 8th.