Your Gift Matters Deeply.
It Tells Our Children They Are Worthy.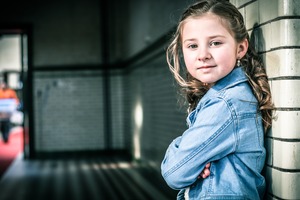 Children who have been victims of abuse or neglect need a champion. They need someone to lift up their voices, to lift up their spirits and say, "You are strong, courageous, smart and talented." They need somebody to tell them, "You are worthy. You matter." Children with a CASA volunteer receive a caring adult committed to a child's overall well-being; an advocate who is dedicated to ensuring their positive future. The support of CASA volunteers engaged in a young person's life heightens the child's self-esteem, fosters positive adult relationships, and promotes future success. CASA advocates bring hope to children who need it most. Their contributions matter deeply.

Make your

donation

to CASA today! Show our children they truly matter.
Fast Stats:
Thru 3rd Quarter 2018
Our mission of advocating for children continues and we thank you for your support! You may give online at www.casajwc.org or mail your donation to the CASA office at: 6950 Squibb Rd., Suite 300, Mission, KS 66202. Thank you for your support!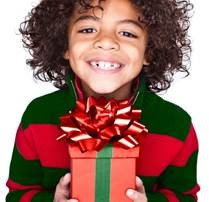 We invite you to "catch the holiday spirit" by helping children enjoy the holidays. CASA of Johnson and Wyandotte Counties serves children, birth to age 18, who have a history of abuse and neglect and who reside in foster care. Help brighten the season for our kids by supporting our holiday activities – CASA's Adopt-A-CASA child program and our annual Holiday Party for Kids.
Ways You Can Help:
Be a Sponsor for Adopt-A-CASA Child

Support CASA's Holiday Party for Kids

Organize a Holiday Toy Drive

Donate a Gift Card
We are looking for gift cards valued between $10 and $100. There is no minimum to the number of gift cards you can donate. For more information or to sponsor a Wish List: Nina Kimbrough or call 913-715-4042. To organize a toy drive or support the Holiday Party: Amanda Volmer or call 913-715-4034.
Welcome to the CASA Team, Allison!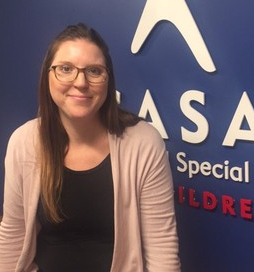 Hello, my name is Allison Richter and I will serve our volunteers and peer coordinators as the Peer Coordinator Supervisor. A little back history about me: for the past few years I have had the joy of working as a volunteer coordinator at a local church in the Children's Ministry program. Prior to this, I was employed by Cornerstones of Care in their Home Finding Division. I helped locate the most appropriate foster home for children, with the hope to avoid placement disruptions. I have also screened and licensed foster and kinship/relative homes. Before working at Cornerstones, I was a case manager in Jackson County, Missouri. I know what it is like to visit with our children and their families, to have your heart strings tugged with their stories, and the frustrations of the legal system.

On a personal note, I grew up north of the river and have only lived outside of the Midwest for 6 years while in the U.S. Navy. I am thankful for my military experience, which has also helped me receive my Masters in Social Work. I have the most amazing husband, Rick, and two of the sweetest boys. We enjoy cheering on the Chiefs, supporting our oldest in his violin ambitions, and playing little league sports with our youngest. I am so excited to join the CASA team and to be working with you!
Congratulations Work of Heart Honorees!
Recently, CASA of Johnson &
Wyandotte Counties recognized six exceptional
volunteers at our Work of Heart dinner. CASA appreciates all of the many hours our volunteers give to our CASA family. Twice a year the CASA training room is transformed into a cozy cafe where Friends of CASA provides and serves a delicious dinner. Each CASA coordinator presents their honoree with a certificate of appreciation and a small gift. Judge Foth shared a few words of appreciation for our volunteers also. Thank you to ALL our volunteers for your heartfelt dedication and commitment to our CASA children. We appreciate you!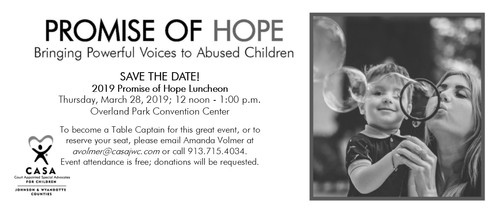 Thursday, March 28, 2019
Overland Park Convention Center
12:00 - 1:00 p.m.; early networking at 11:30
We could use your help for the Event Planning Committee. Monthly meetings begin soon and run through March. Contact Amanda Volmer at 913.715.4034 if you are interested and able to help.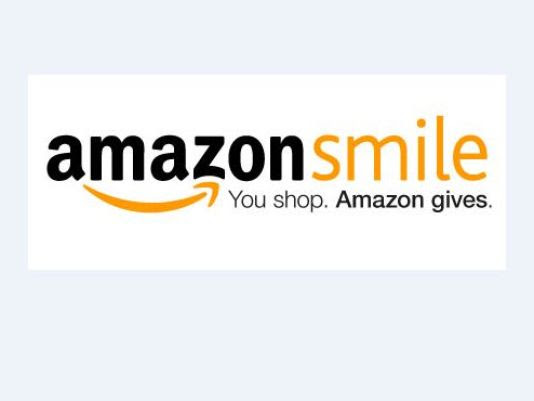 Before you start your Holiday shopping make sure to sign up for Amazon Smile and support CASA while shopping online. CASA has partnered with Amazon to receive a portion of the revenues from every purchase made by our community partners. All you need to do is visit smile.amazon.com and sign up with CASA of Johnson & Wyandotte Counties.

Anytime you make an Amazon purchase, just go through smile.amazon.com and CASA will receive the donation automatically. What a great way to support CASA and help bring a smile to an abused and neglected child.
Conversation with CASA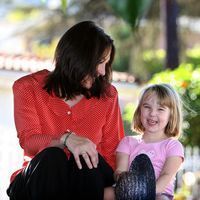 Learn more about our agency at our next Conversation with CASA. This one-hour program includes information on CASA's mission and history, local child abuse statistics, the role of volunteers and a story from an active CASA advocate.

The next Conversation is:
Thursday, January 10
12:00 noon to 1:00 pm
This event is free and refreshments will be provided.
If you are interested in joining a training class, we encourage you to attend this Conversation so that you will be well-equipped for the class. RSVP to Alli Zuel or call 913.715.4033. This will be held at our office located at: 6950 Squibb Rd., Suite 300, Mission, KS 66202.
---
Join us for an opportunity to share stories, brainstorm, and find solutions to the problems challenging you as a CASA volunteer.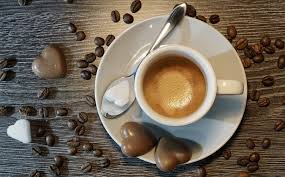 CINC Timeline Refresher
Wednesday, December 19, 2018
9:30 - 11:00 a.m.
CASA Training Room
Facilitated by: Kathy Rankin
You will earn 1.5 in-service credits
Please RSVP by email or call 913.715.4032 no later than December 14th .