2018 CASA SuperHero 5K Run/Walk
Corporate Woods, Overland Park; Sunday, June 24, 2018
7:00 a.m. Registration | 8:00 a.m. Race Start | 9:15 a.m. Kids Fun Run

Have You Registered Yet? We are 6 weeks away from the 5th Annual CASA SuperHero 5K Run/Walk at Corporate Woods in Overland Park! You can be a SuperHero for abused and neglected children by registering now! This chip-timed event benefits both CASA of Johnson & Wyandotte Counties and Jackson County CASA and is a great family-friendly event. Your favorite sidekick, your dog, is invited to run or walk with you! We have created a fun event with a 5K run/walk, kids fun run, activities for children, vendors, and costume contests for both participants and dogs. All dogs must be current on vaccinations and handled by a responsible adult. Participants must pick up after their dogs.
Register by Midnight on May 22nd to save on race day pricing! Can't make it or do not like to run? Sign up to be a Virtual Runner for $25!
Questions or want to get involved? Contact Lara Klover at 816.785.4097.
May 18, 2018 is a day of celebration for CASA of Johnson and Wyandotte Counties. Amorita Johnson, Program Director, celebrates 20 years of service with CASA!
Amorita has a passion for advocating for children. When asked why she chose to work at CASA, Amorita had this to say "overseeing CASA volunteers allows me to serve thousands of children. This is the best way I know to be a champion for so many and make a positive impact on children in need".

During her 20 years, Amorita has advocated for over 800 children and helped them to achieve a safe, loving and permanent home. Thank you, Amorita for all your hard work, time, and dedication to our CASA children!
Join These Notable Businesses to Support CASA

CASA would like to thank the following companies for their membership in the "In Good Company" Club. It's not too late to join! This membership also provides entry for corporate sponsorship of our upcoming SuperHero 5K Run/Walk and Hops & Barley Ball. For more information, see the membership commitment form. You may also contact CASA's Development Director, Alyssa Perbeck at 913.715.4035.
Presenting Sponsor: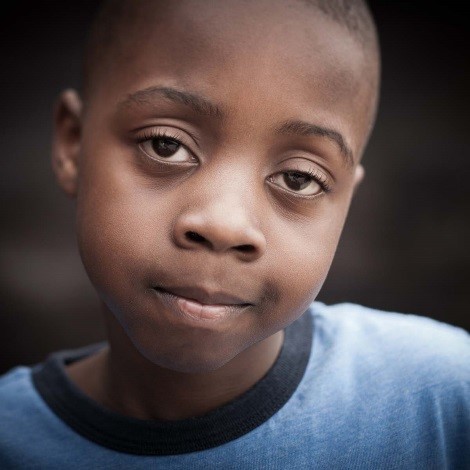 Performance Contracting Group
Gold Level Members:
Lockton Comp
anies
Smith & Loveless, Inc.

Silver Level Member:
UMB Financial Corporation
Bronze Level Members:
David and Karen Bray
EnerSys
First Watch Restaurants
Garmin International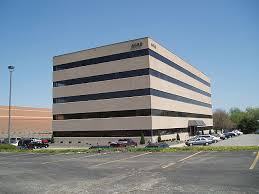 We are excited to share our new location with everyone!! Yes, NEW location!
As of July 1, the CASA office will be moving to 6950 Squibb Rd., Suite 300, Mission, KS 66202. We will be just minutes from our current location but with access from Shawnee Mission Parkway.

CASA has been located in the current office for the past six years. Over this time, CASA has grown by four staff members. The new office location will provide additional staff office space, designated volunteer workstations, and better conference room space. On-site training remains within suite, but expanded parking will resolve an issue that staff and visiting volunteers have experienced over the last several months.

An Open House date will be announced once we are settled into our new location. We hope you'll stop by for a visit.
Conversation with CASA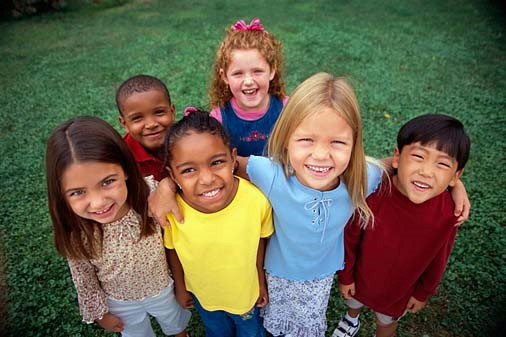 Learn more about our agency at our next Conversation with CASA. This one-hour program includes information on CASA's mission and history, local child abuse statistics, the role of volunteers and a story from an active CASA advocate.

The next Conversation is:
Thursday, June 14th
12:00 noon to 1:00 pm
This event is free and refreshments will be provided.

If you are interested in joining a training class, we encourage you to attend this Conversation so that you will be well-equipped for the class. RSVP to Alli Zuel or call 913.715.4033.
---
Thursday, May 24th
2:00 - 4:00 p.m.
CASA Training Room

Dr. Makini L. King will provide a volunteer in-service on Communicating Respectfully in a Diverse World. Dr. King is the Director of Diversity and Inclusion Initiatives at the University of Missouri, Kansas City. The goal of this in-service is to enhance participant communication skills and help to promote inclusion and respect.

In-service participants will:
Learn to understand the impact of stereotypes and bias statements, even when casually said

Identity the most common reasons people sit silently in the face of bias and stereotypes

Explore skills for speaking up against stereotypes and bias without blame or guilt
Participation will earn 2 hours of in-service credit towards the 4 hour annual requirement for 2018. Please RSVP by email or call 913.715.4032 no later than May 22nd.
Human Trafficking
Tuesday, June 12th
3:00 - 4:00 p.m.
CASA Training Room

Please join us for a presentation about human trafficking, the warning signs, and it's occurrence right here in Kansas City. Special Agent Amy Ramsey with the Kansas City Division of the FBI, and member of the Human Trafficking Task Force, will educate volunteers on the aspects of human trafficking. Space will be limited.
Participation will earn 1 hour of in-service credit towards the 4 hour annual requirement for 2018. Please RSVP to email or call 913.715.4032 no later than June 8th.
Facilitated by: Kathy Rankin
You will earn 1.5 in-service credits
Please RSVP by email or call 913.715.4032 no later than June 25th.