Hops & Barley Ball - With A Mod Twist!
Friday, September 14, 2018
Presented by Performance Contracting Group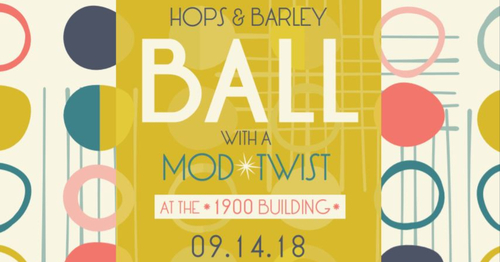 Get ready to shake things up and join us on Friday, September 14th at the 1900 Building for the Hops & Barley Ball! It will be a swell time as we give nod to the mid-century era and enjoy a swanky, retro-inspired cocktail party - a night of cool libations, savory fare, and lounge music. So whether you prefer a Manhattan or Martini, dress dapper and chic and join us to benefit a good cause!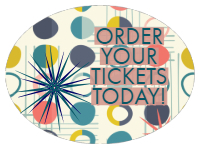 - Open Bar with Cocktails, Beer and Wine
- Signature Libations – Classic to Mod Twist
- Retro-Inspired Dining Stations
- Silent Auction and Giving Opportunities
Your participation will help bring abused and neglected children a happier childhood and a brighter future.

Ticket price is $110 through August 31st. Order your
tickets today! Group tickets and sponsor packages are also available. For more information or with questions contact Alyssa Perbeck at 913.715.4035. Be swanky and be there! Your best mid-century threads are encouraged!
**CASA is currently collecting great items for the silent auction!
Please contact Amanda Volmer and let us know if you would like to contribute.
5th Annual CASA SuperHero 5K Run/Walk
The 5th Annual CASA SuperHero 5K Run/Walk was held Sunday, June 24th at Corporate Woods in Overland Park. Under the banner 'Every Child Needs a Hero, but Abused Children Need SuperHeroes', the event brought in more than 950 participants and 100 event volunteers, many dressed as their favorite Superhero. The family and pet-friendly event raised more than $50,000 for CASA programs in the community. These monies will help train and support volunteer advocates for abused children.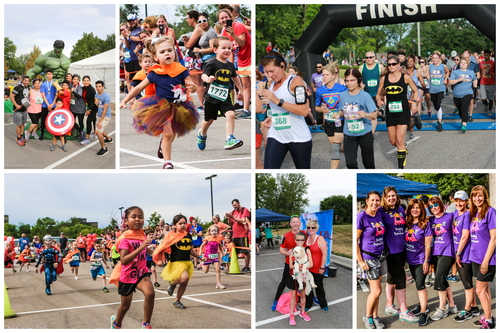 The run/walk began after the National Anthem was sung by Samantha Wallenburg, from Lenexa, KS. Bryan Busby, KMBC 9 News Chief Meteorologist, counted down the start and participants were cheered on by a large crowd of spectators as they took to the course.

There were lots of activities for families, including the Kids Fun Zone where budding superheroes had the chance to test their skills by knocking down the Hulk "Smash!" Wall. Other Fun Zone activities included a superhero color and craft station, face painting, temporary tattoos, and a bubble station. First Watch, an event sponsor, provided a variety of freshly-prepared menu items. Children 10 and under could enter the Kids Fun Run where every child received a superhero cape, race medal and goodie bag for participating. Prizes were given for most creative, most original, and best overall costumes for adults, kids, and dogs too! As expected, this brought out some very unique and original costumes which left our judges with difficult choices on winners.

This event could not have happened without our lead event sponsors Blue Cross Blue Shield of Kansas City, Children's Mercy, and KMBC 9 News, First Watch, and 99.7 The Point. We are also fortunate to have many other important businesses and individuals who served as sponsors and greatly contributed to our success. We appreciate every person or organization that supported, planned, participated or volunteered to make this event a great one! Thank you!

You can find the race results here. A Photo Gallery of the day's fun and festivities can also be accessed by clicking here.
Photos by Joe Coulter may be found here. To access photos by Joe, click on the link then scroll down to the last Client Gallery and enter the case sensitive password CASA5K2018.
Our mission of advocating for children continues and we need your financial support! You may give online or mail your donation to the CASA office at: 6950 Squibb Rd., Suite 300 Mission, KS 66202. Thank you for helping us serve the best interests of abused children!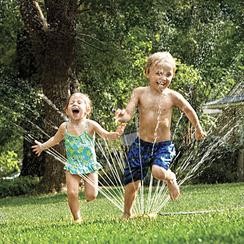 CASA has served 397 abused and neglected children.

194 CASA volunteers have provided services to 230 families

CASA has trained 30 new volunteers in our first 2018 training sessions

​A total of 341 court reports were submitted by CASA volunteers

Staff and volunteers attended 423 court hearings

CASA has 226 volunteer advocates
Back to School Supply Drive!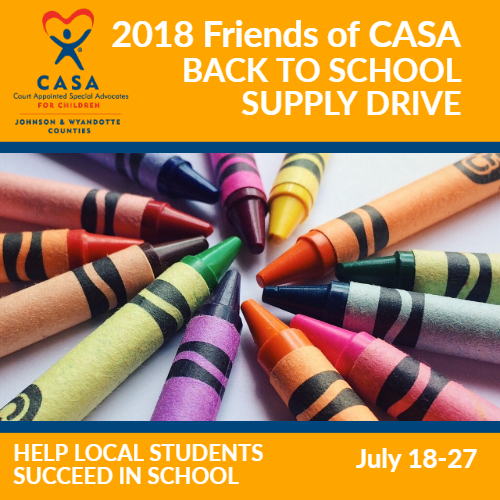 Each summer Friends of CASA coordinates the annual School Supply Drive to equip CASA students with the backpacks and supplies they need to succeed in school. Last year, over 60 local students were equipped with a backpack and school supplies because of the generosity of this community.
You can partner with CASA for our 2018 "Back to School" Supply Drive hosted by Friends of CASA! Help us empower abused and neglected children. These kids are eager to learn and do well in school. However, relative and foster families do not always have the resources to fund school supplies. Our children deserve to get off to a good start this school year!
The CASA office will be collecting donations of new school supplies, including backpacks and lunchboxes through July 27. Friends of CASA will begin distributing the supplies July 30 – August 4
.
If you would prefer to sponsor a child, a monetary donation of just $20 can purchase one backpack with supplies! If you would like to donate online for CASA to purchase necessary items, please do so
here
. (Choose Child Activity in the drop down menu.)

You may drop off or send your donation to the CASA office: 6950 Squibb Rd., Suite 300, Mission, KS 66202. With questions, please call the office at 913.715.4040.
Conversation with CASA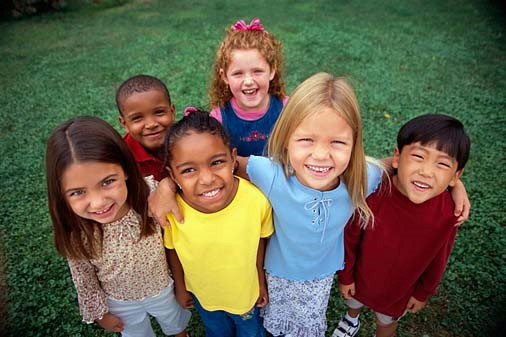 Learn more about our agency at our next Conversation with CASA. This one-hour program includes information on CASA's mission and history, local child abuse statistics, the role of volunteers and a story from an active CASA advocate.

The next Conversation is:
Thursday, August 9th
5:30 to 6:30 pm
This event is free and refreshments will be provided.
If you are interested in joining a training class, we encourage you to attend this Conversation so that you will be well-equipped for the class. RSVP to Alli Zuel or call 913.715.4033. This will be held at our new office located at: 6950 Squibb Rd., Suite 300, Mission, KS 66202.
---
How to Discipline with Love, Respect and Responsibility
Wednesday, August 22nd
6:30 - 8:30 p.m.
CASA Office
6950 Squibb Rd., Suite 300, Mission, KS 66202
Join Cathy Lancelotta, Conscious Discipline Certified Instructor in this introduction session to Conscious Discipline. Conscious Discipline is a trauma-informed, brain-based, self-regulation program combining discipline, social-emotional learning and environmental climate into one integrated practice. The program equips parents and educators to bring these into their own lives first, and then into the lives of their children. This empowers them to spend less time policing behavior and more time teaching vital life skills.
CASA Volunteers will gain information related to CASA work and everyday life.
Participation will earn 2 hours of in-service credit towards the 4 hour annual requirement for 2018. Please RSVP to Alli Zuel, or call 913.715.4033 by Friday, August 17th.