The "Intelligibility Principle"
In her Time Magazine article, "How To Speak Like A Native," Annie Murphy Paul explains that accent isn't the most important thing

when learning (or teaching) a foreign language. Read more.
You Too Can YouTube
Teaching English with videos that you or your students choose is a great way to energize your classroom. Global educator, Hall Houston, provides practical tips on his EnglishinTaiwan.com site for English language trainers.
Collected Wisdom: The ELT Daily Journal
ELT maven, Hall Houston, also shares his thoughts and those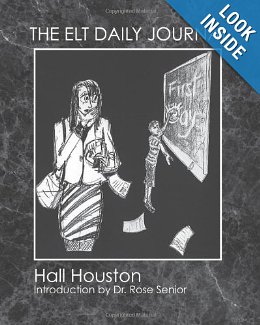 of master English teachers from around the globe to reduce the stress for beginning ELT teachers.
The ELT Daily Journal is a personal journal for ESL/EFL teachers in their first few months of teaching or teacher training. It contains a wealth of resources for professional development in ELT.
On the Other Hand
Learning English is not easy and proficiency for an academic setting can often take several years.The BusyTeacher.org website offers, "10 Conversational and Academic Phrases to Get Students Speaking and Writing in No Time."
It's A Breeze
American idioms continue to attract and puzzle many English Language Learners, especially lower level students. It's A Breeze: 42 Lively English Lessons on American Idioms (Chimayo Press, 2012) package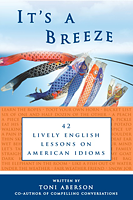 s multi-skill lessons around common single idioms for high-beginning English students. Free sample chapters are available via these links:
Click here for information on where to purchase and classroom set discounts.